Los Angeles' best-loved doughnut shop and iconic landmark is coming to Metro Manila this April 2022, and we're beyond ecstatic! Randy's Donuts is set to open its first-ever branch in the country at Bonifacio Global City, Taguig. Thanks to restaurant chain The Bistro Group, you can finally get a taste of LA's finest doughnuts that come in all sorts of mouth-watering flavours. Choose over 50 doughnut varieties, from Classic Selections like Glaze and Chocolate Raised, to Premium Selections such as Froot Loops and S'mores! 
Also read: Drive-Thru Stores in the Philippines that Opened in 2021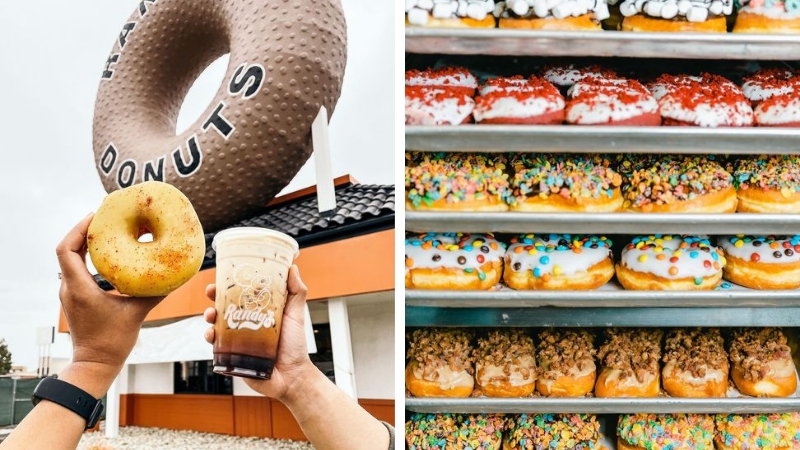 Randy's Donuts is coming to Metro Manila
The Bistro Group, the leading casual dining restaurant chain behind Italianni's, TGI Fridays, and Hard Rock Cafe, is bringing LA's world-famous doughnuts to Metro Manila. Randy's Donuts, a mid-century drive-thru doughnut shop, is opening its first branch in the country at the Uptown Parade Mall in Taguig City. 
Satisfy your sweet tooth cravings with their selection of fluffy and airy doughnuts. They currently carries over 50 varieties from their Classic, Deluxe, Fancy, and Premium Selections. Some of their signature flavours include Classic Raised, Sprinkled Iced Cake, Oreo's Raised, and M&M's Raised. Each is handmade and deep-fried to perfection to bring you nothing but a consistently fresh baked dessert!
Also read: Minimalist Cakes Manila: 10 Bakeries You Have to Check Out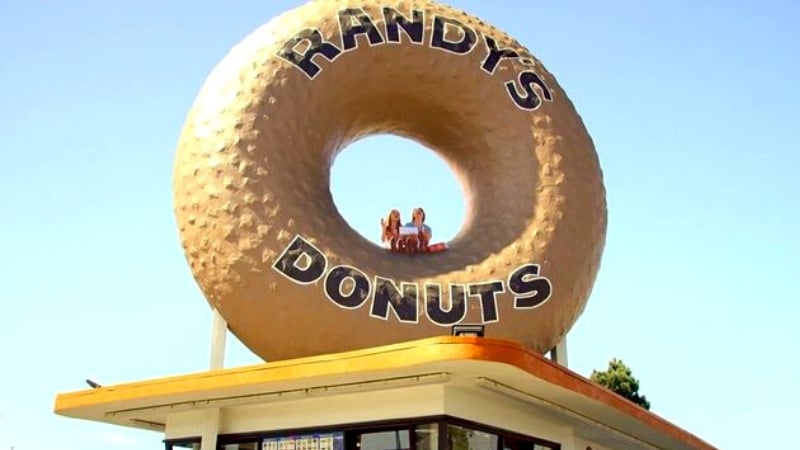 Of course, indulging in a doughnut or two must be paired with a cuppa joe! For your morning caffeine fix, treat yourself to Randy's premium roast coffee blends. Choose among espressos, frappuccinos, and hot or iced brews to balance out the uber sweetness of their doughnuts. 
Also read: 11 Yummy Filipino Desserts We'll Probably Crave All Summer Long 
Randy's goes way back to the '50s and has since been hailed as one of LA's most iconic landmarks and most favoured dougnut shop. Its exterior never fails to attract locals and tourists with its ginormous doughnut fixture. For observant film junkies out there, you might have spotted this popular donughut joint in Marvel's Iron Man 2 and The Kissing Booth 3. Aren't you excited? Randy's Donuts is almost in town to introduce new flavours, and they'll certainly be here to stay! 
---
Featured image credit: Randy's Donuts | Official Instagram Page