Contributed by Gerlie Mar Laroa
For a woman who grew up in a tropical country, it has always been my dream to see the snow sparkling like a million little suns, to imagine how it would feel like to finally dance under the soft hail or snowflakes. For a woman who lives in the southern Philippines, stepping onto the snow with my boots on, rolling around it with my bubble jacket on and touching it, were some of the best moments of my life!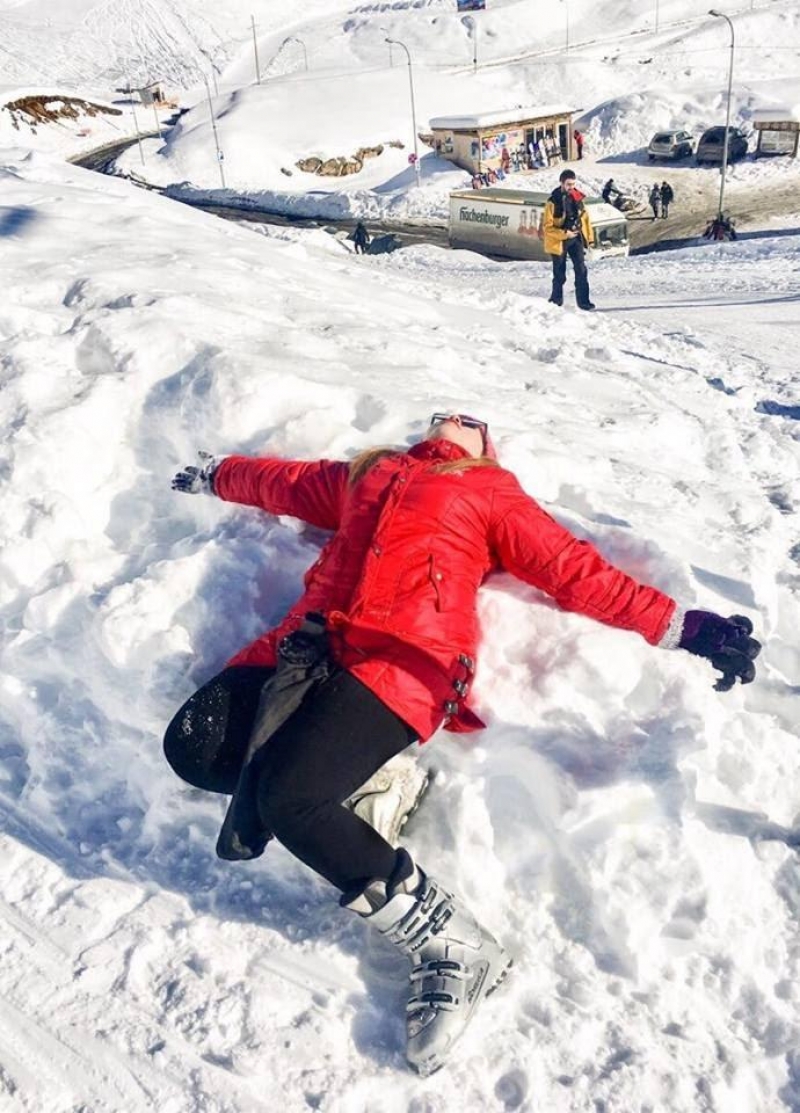 For most Filipinos, the dream to witness and experience winter can be fulfilled in neighbouring Asian countries such as Japan or Korea. So why did I have to travel 29 hours to get to Armenia?
1. Eurasia feels!
It's been my heart's desire to be able to step onto the borders of Europe and Asia. Armenia happened to be located at one of those borders along with Georgia, Turkey and Azerbaijan. I travelled all the way from Davao to Manila for two hours, Manila to Qatar for 9.5 hours, Qatar to Armenia for three hours, plus the airport layovers in between, before arriving in Armenia's capital city, Yerevan. You see, that's hitting two birds at once — stepping into a country in Eurasia and to finally see snow! How cool is that?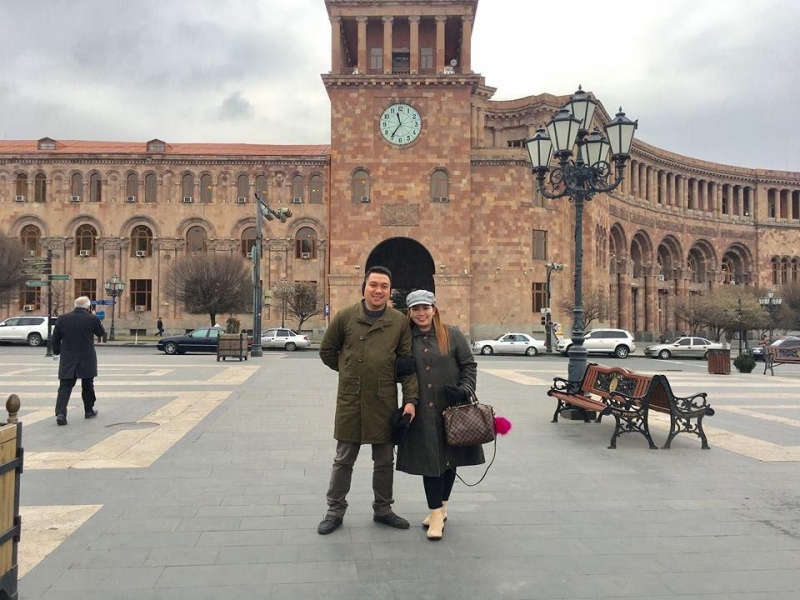 Also read: Our Armenia Winter Travel: Guide & Tips for Filipinos
2. The local cuisine
Armenia's foods are rich in history and culture. They have what they call gata,  a sweet bread that you can only buy when you go to Geghard Monastery. It is sweet and huge that it could take me an entire day to finish it!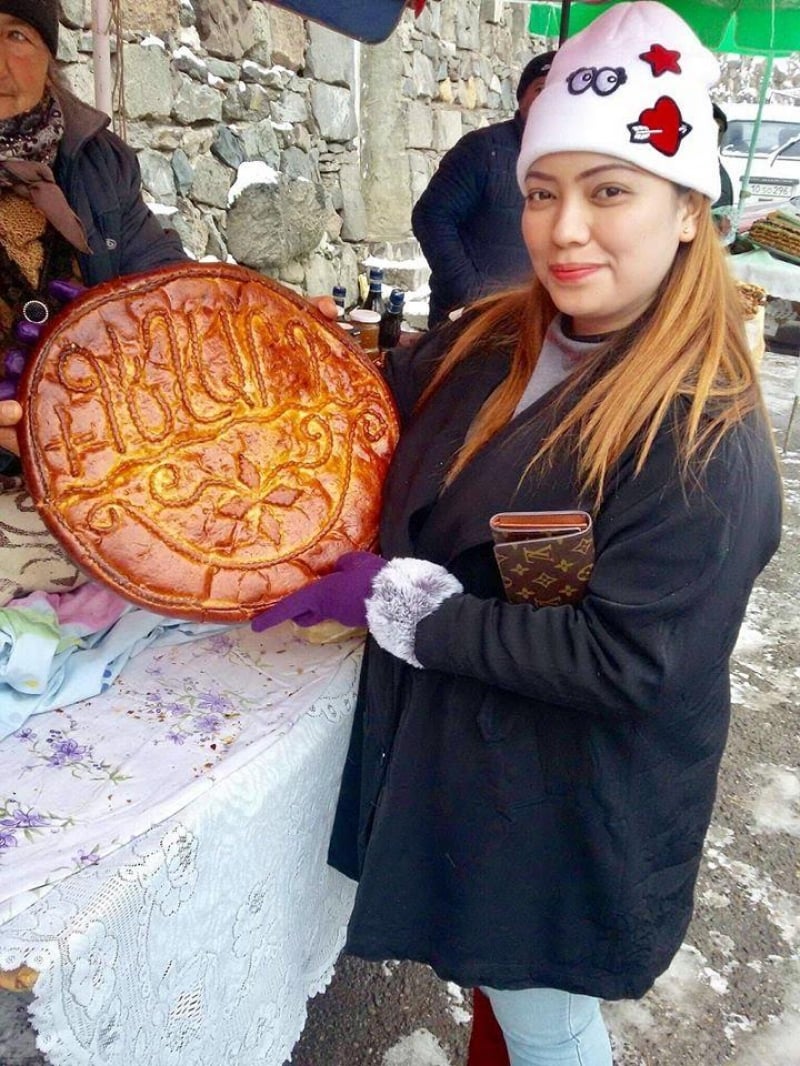 They also have what they call lavash, an Armenian bread usually placed in a basket when served on the table. As a Filipino, I grew up having three meals in a day with rice served in each meal. So having lavash for nine days and no rice was record-breaking for me. It can be consumed with a salad on the side, cheese khinkali or meat khinkali either steamed or fried. Lavash can also be paired with kabab or sashlik, which is fish or pork barbecue.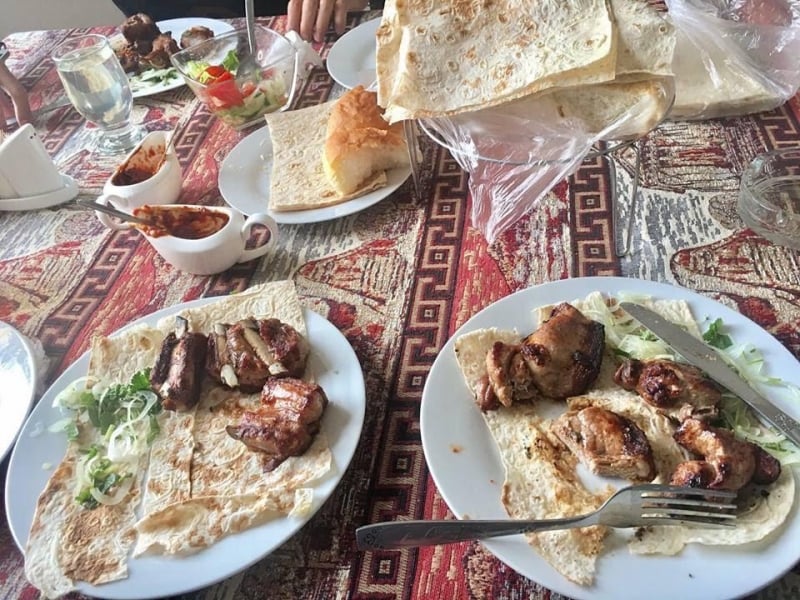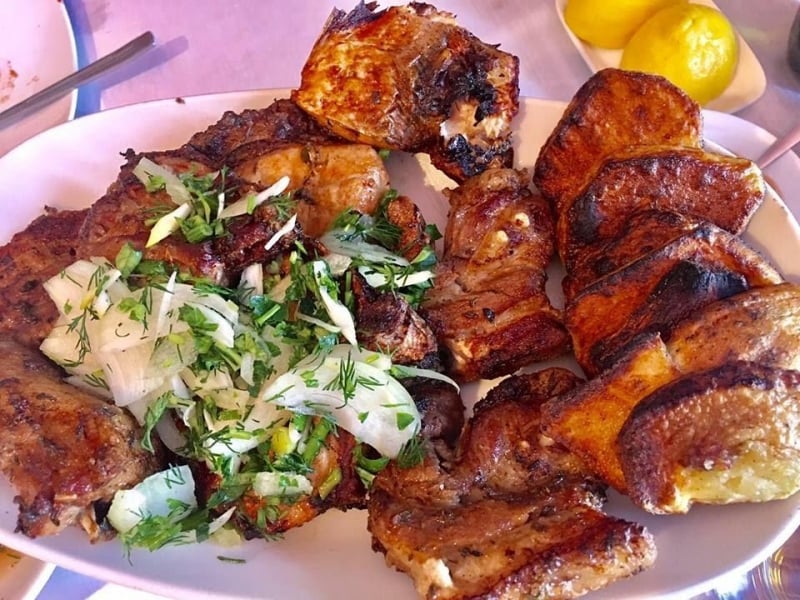 3. Rich kid for a week
In Armenia, I had the chance to live like a legit rich kid, but only because I exchanged my $600 to Armenian dram (Դրամ), their local currency. One US dollar is equivalent to 470 Armenian dram, so I had Դրամ280,000 as soon as it was converted. And that's already worth four downtown cab rides in Armenia. Isn't that amazing?
4. Armenian citizens are kind, friendly and neat
In spite of the language barrier, the people in Armenia are polite and helpful. Their official languages are Armenian and Russian. Only a few can understand and speak English so Google Translate was useful to us.
I can say that Armenians are obedient. They follow traffic light rules and even when the street is clear on a red traffic light, they do not cross the street.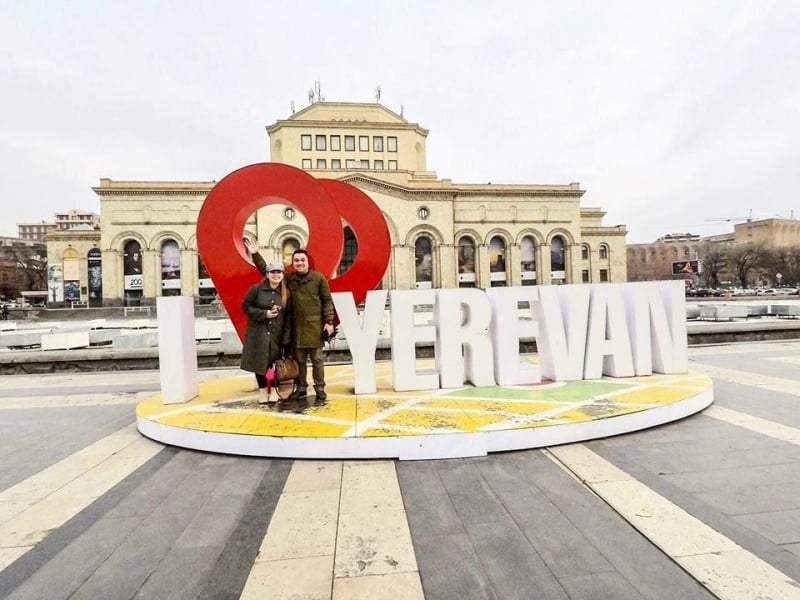 They maintain cleanliness as well. You would notice zero trash on their streets apart from the leaves that fall from the trees.
5. The monasteries
Armenia is the world's first country to have adopted Christianity more than 1,700 years ago. Did you know that Christmas in Armenia is celebrated every 6th of January? According to my research, when Christians adapted the new tradition from Rome during 336 AD of celebrating Christmas on the 25th of December, this transformation didn't take place immediately.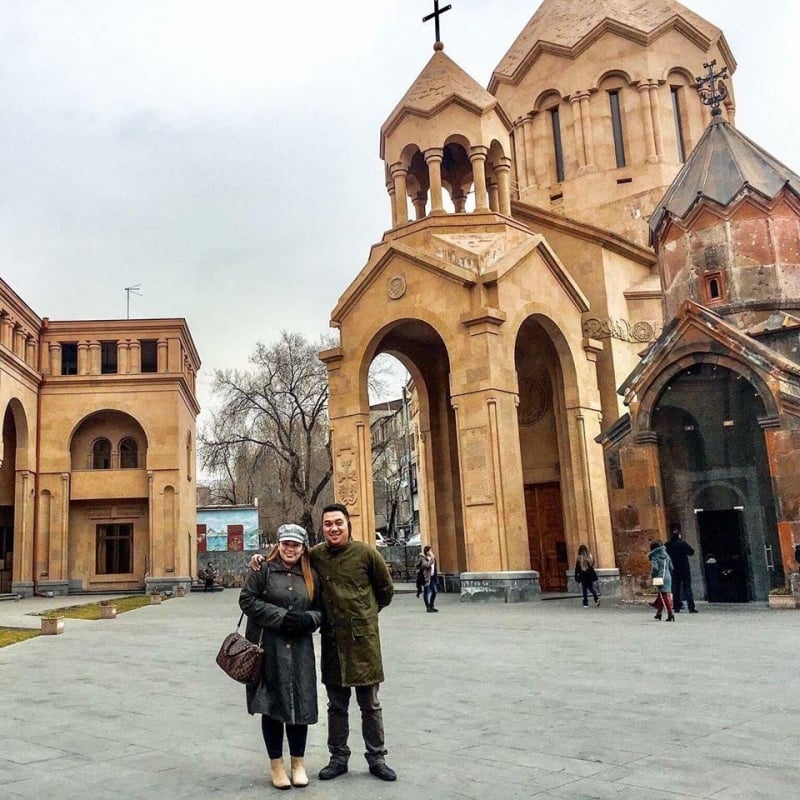 The church communities in the regions dominated by the Roman Empire completed this calendar transformation in the 6th century. Only the Armenian Orthodox Church retained the oldest tradition.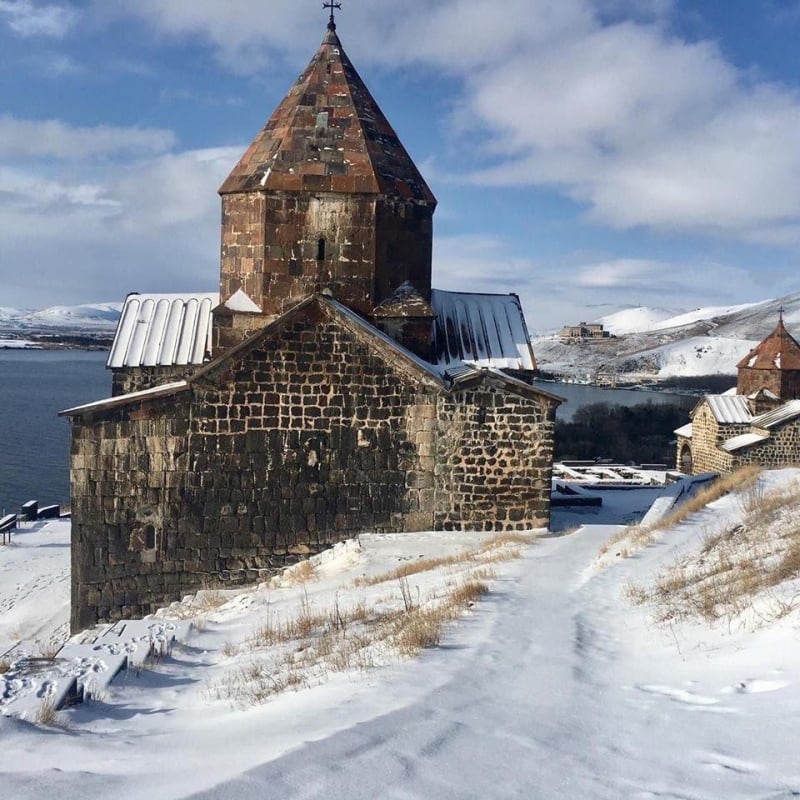 However, this is not the only calendar difference between the churches. For instance, there are many churches, such as Russian, Georgian, Ukrainian, Serbian and Ethiopian Orthodox Churches, that celebrate Christmas on the 7th of January following the Gregorian calendar. During our stay in this beautiful country, we visited the following churches and monasteries — Geghard Monastery, Khor Virap Monastery, Sevanavank Monastery, and the Holy Mother of God Katoghike Church and the modern Saint Anna Church.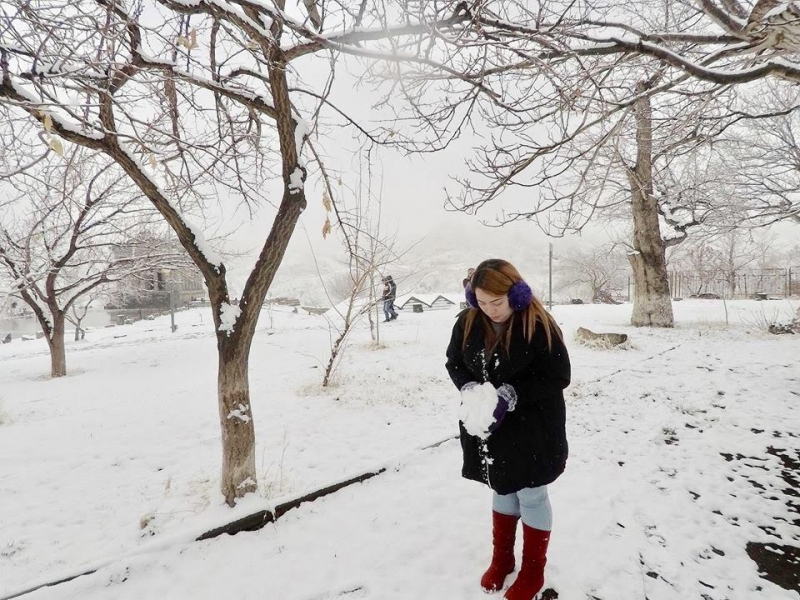 I don't just travel for fun; I travel to immerse myself into a huge part of the world I know nothing about. The discovery, learning and experience I obtain give me a sense of fulfilment, and Armenia will forever be a blissful memory to me.
Also read: Exploring the Best of Armenia and Georgia in 9 Days