A few months ago, we published an article giving our readers reasons why they should love a guy who travels. Now, it's high time to give you reasons to love a girl who travels! We know that there are a lot more reasons, outside of travelling to love your lady, but just so you can get a glimpse of what it's like to be with a female traveller, read on.
Also read: 10 Reasons Why You Should Love A Guy Who Travels
1. Her second opinions are useful (most of the time)
If your lady travels, then for sure she does her research and reads up on different destinations, food places, attractions, etc. When you can't decide which place to go, her input will be the most valuable. She knows your preferences and hers, so she can easily pinpoint the best tourist spots both of you will enjoy.
2. Travelling on a budget? She's got this!
Girls who love to travel start out as budgetarians most of the time. They'll have your cost breakdown to the last peso if need be. They'll keep tabs on how much is already spent and how much more you can still spend on your trip. If you're someone who's prone to splurging on unnecessary items on your travels, get a girl who travels on a budget!
3. She'll engage in worldly conversations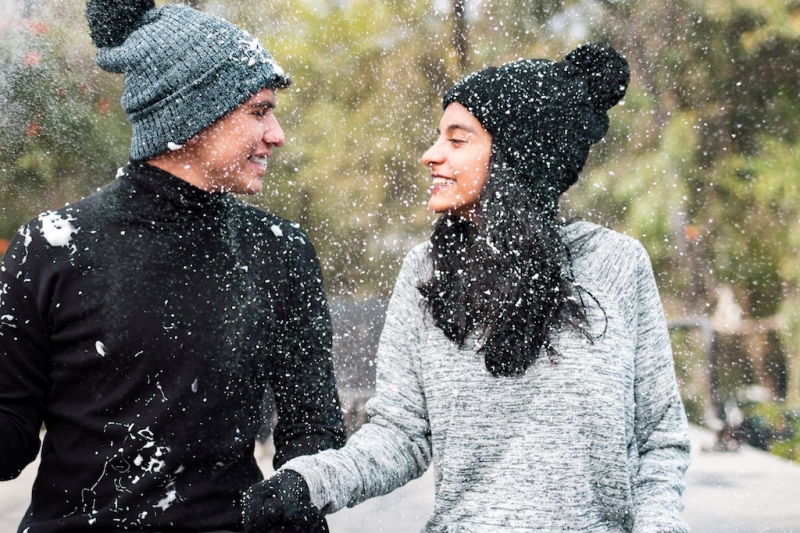 You don't need to travel to engage in such conversations, but travelling helps people witness and experience other cultures, beliefs and customs better. So a girl who has encountered these things first hand will not only have a more informed opinion but will also have the mind to be involved in these worldly conversations. Adventurous and sharp minded at the same time!
4. You'll realise she's more independent than you thought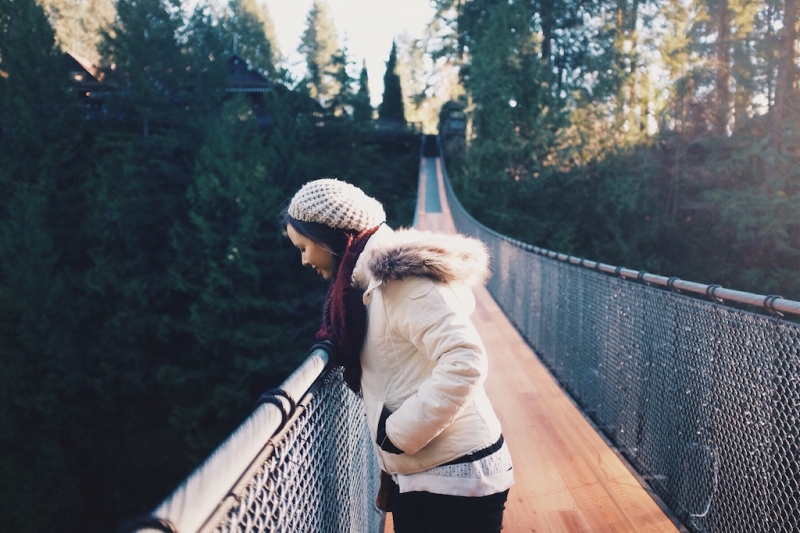 Travelling doesn't just take money, time, and energy, it also takes a lot of courage. It takes courage because you have to go solo at a certain point when you're out there facing the world. Even if you have a travel buddy, you can't escape setting foot on unfamiliar soil and interacting with people so different from yourself. This compels us all to be more independent. And if you date a girl who's experienced this, again and again, you're in for a surprise. When you finally travel with her, you'll see an independent side of her you haven't seen before.
5. There won't be a boring moment at all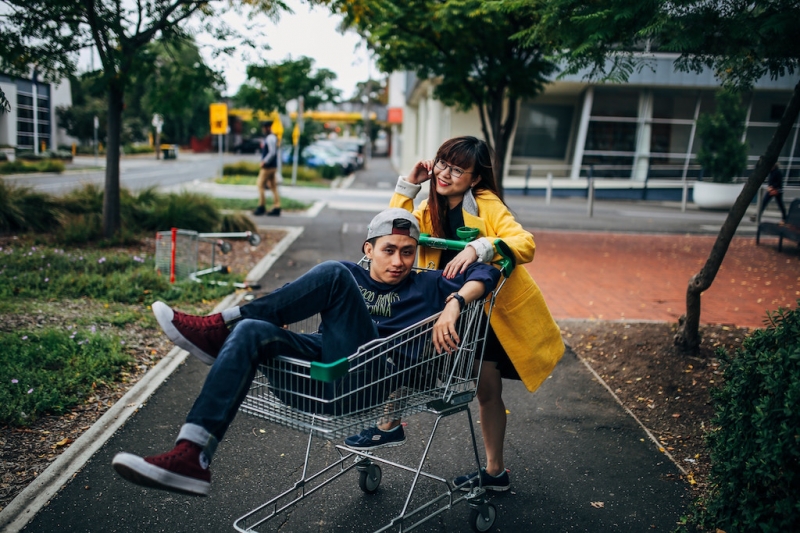 Fun, excitement, curiosity, and a plethora of unpredictable moods is what you're in for when you're with a girl who just loves to experience more of the world at every chance she gets. Buckle up, because travelling with your lovely lady will be one hell of a ride — in a good way!
Also read: Goin On The First Date: 8 Places In Manila To Break The Ice
6. She has a third eye fixed on your belongings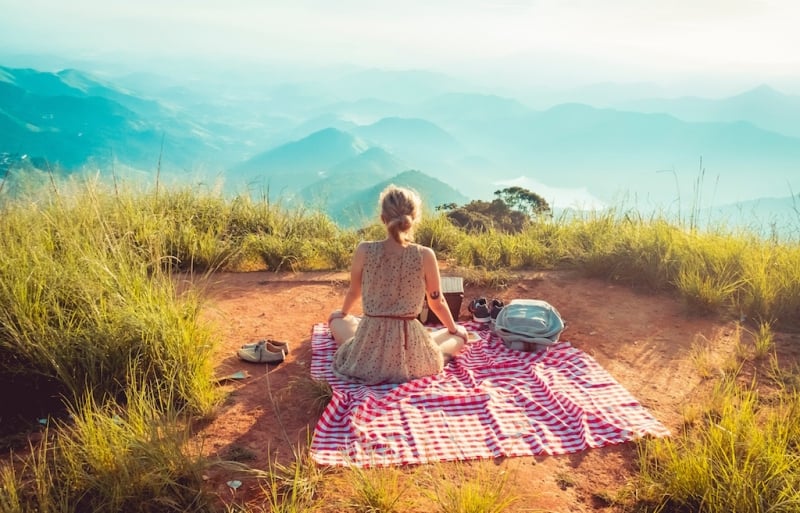 She may not be paranoid with a lot of things, but when it comes to your valuables when you're on the road, she's a hawk. If you're a careless or messy traveller, consider yourself lucky for travelling with a girl who looks after your things as if it was second nature to her.
7. She won't be picky with food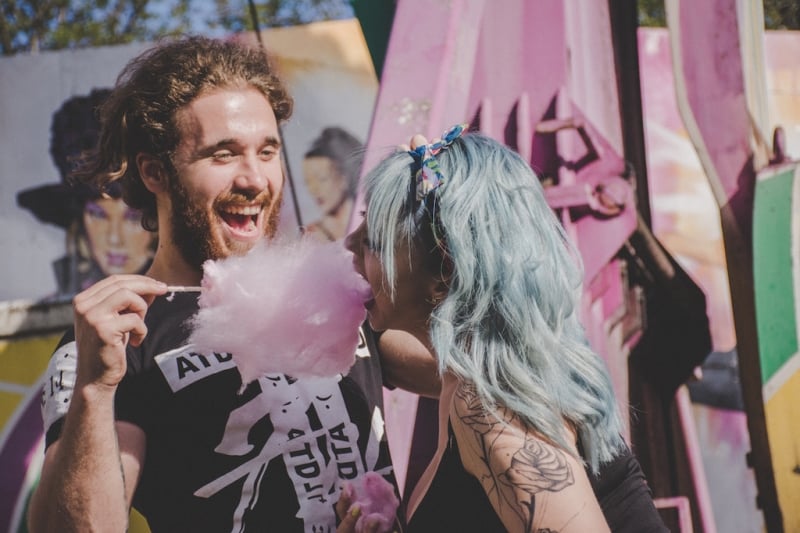 You know what they say, you don't need to travel to taste the best of other countries. She's probably tasted an array of international cuisines in her local city already. The last thing you can expect from her is to be picky with her food when you're on a food trip, regardless if you're travelling domestic or international. She'll eat anything as long as she's fed — and that's a compliment.
8. She's witty and can adapt to different senses of humour
Being around people of different cultures and ethnicities makes you more adaptive and understanding. A girl, who's got a sweet wit and laughs at all kinds of joke, from Pinoy, Japanese, American, or even British humour, would be easy going and not easily butthurt. She'll get where you're coming from, or at least try to, which makes conversations with her a lot easier.
9. Encountering travel mishaps? She'll put them to bed
Having trouble with your tickets, accommodations or package tour? Don't worry because a well-travelled girl can keep calm and solve these problems with efficiency. She's most likely encountered these mishaps before or anticipated them at the very least.
By now, she can put issues like these to bed because she's read all kinds of horror stories in travel blogs, articles and by word of mouth from other travel buddies. And if she hasn't, then she'll surely charge everything to experience and learn from it, like any decent traveller would.
10. Her management skills are on full display
From planning the itinerary, setting the budget, booking the accommodation, all the way to time management, her sense of leadership will be in plain view when you travel. When you're not travelling, on the other hand, these qualities can still trickle down and show through everyday circumstances such as picking an affordable and delicious restaurant to eat in for a date and reminding you of the time when you're catching a movie. All of these are simple yet admirable qualities that can make a significant change in your own life.
Though we can go on and on with this list, you get the picture by now. Hopefully, this can also break the notion that female travellers spend their money just because they can. Like any other experience, travelling benefits girls a great deal in many ways, just like how her significant other will benefit having a traveller like her in his life.