Two years ago, I went on a 10-day tour of the Balkans with friends and family. To be honest, I didn't know what to expect since I hadn't heard of the term "Balkan" before. All I knew was that Eastern Europe (AKA the Balkans) consisted of the lesser explored countries of the continent. Macedonia, Croatia, Bosnia, Romania — all these names were familiar and yet the image of them held no charm. A vacation in these places was unheard of.
I know what some of you are thinking. If you could afford to go to Europe, why not just go to popular destinations like France, Spain, and the Netherlands? I thought the same thing. But it wasn't long ago when a short trip to Austria stole half of my heart and never gave it back. To this day, I still reminisce of the palaces, cobblestone pathways, and art-filled streets of Vienna and Salzburg. Therefore, I had to admit that no matter where you are in Europe, you'll never know when you might be swept off your feet.
I decided then, that I would set no expectations and let our itinerary and booked tour take me by surprise. It's a good thing I did because, at the end of the trip, I was floored. Not just because of the things I had seen, but why on earth weren't more Filipinos talking about the Balkans? I visited Croatia, Bosnia, Macedonia, Montenegro, Kosovo, Romania, Albania, and Bulgaria and I discovered so many appealing and charming aspects of the Balkan states that would make Pinoys scramble for a round-trip. So without further ado, here's why Filipinos should visit the Balkans.
1. It'll maximise your Schengen Visa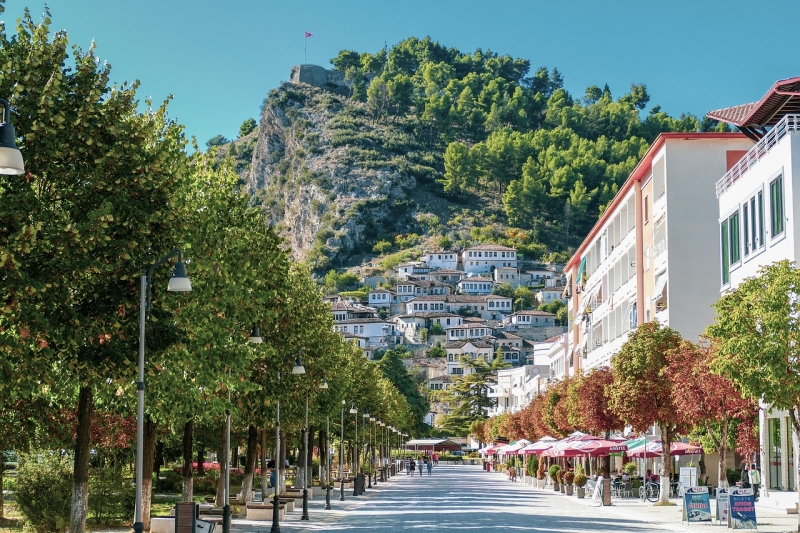 Philippine passport holders who are planning to tour Balkan states will have to acquire a visa. One option is to apply for a visa for each state you plan to visit, such as a Croatian Visa, Bulgarian Visa, Montenegro Visa, etc. If you plan on visiting several Balkan countries in one holiday, this option is impractical and costly. The next and best option you have is to apply for a Valid Two or Multiple-Entry Schengen Visa. Although most Balkan countries are not part of the Schengen zone, they will allow entry if you hold a two or multiple-entry Schengen Visa with validity that will cover your stay in the Balkans.
What does this mean for the ordinary Filipino traveller? It means that your point of entry in Europe should be in the Schengen area which covers popular European destinations for Filipinos such as Spain, Italy, France, Switzerland, etc. My advice — why not include them in your itinerary? Don't just make them a point of entry, maximise the visa. My personal experience of this was having Italy as our point of entry. After touring Rome, we flew to Croatia, which kicked off our Balkan tour.
Tip: Looking for affordable flights? Join TripZilla Philippines' Flights Deals Facebook group for regular updates on seat sales and airfare promos!
Also read: Where Filipinos Apply For Schengen Visa: Embassies That Approve & Reject The Most
2. Balkan states are cheaper than western European countries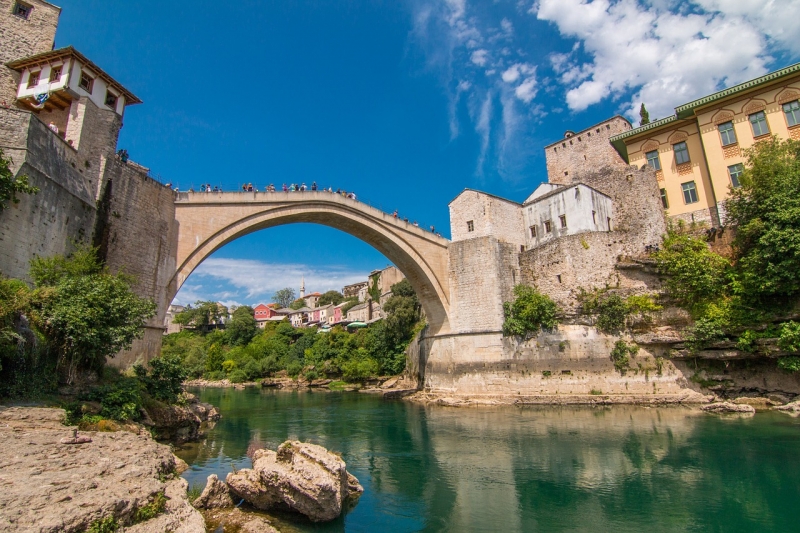 Let's face it, all of Europe is pricey for the average Philippine passport holder. But Balkan states are the cheapest destinations you'll find in Europe. From inns and hostels, hole-in-the-wall eateries, bargain souvenir stores, and even packaged tours, you'll find options to suit your budget. Also, not all Balkan countries accept Euro, sometimes it depends on the establishment. Ergo, exchange small amounts of the various Balkan currencies and watch out for bad exchange rates.
Tip: Of all the Balkan states we visited, Croatia was the most expensive in terms of meals and souvenirs. Be careful of overspending if you're starting your Balkan adventure here.
3. The Balkan nightlife raises the roof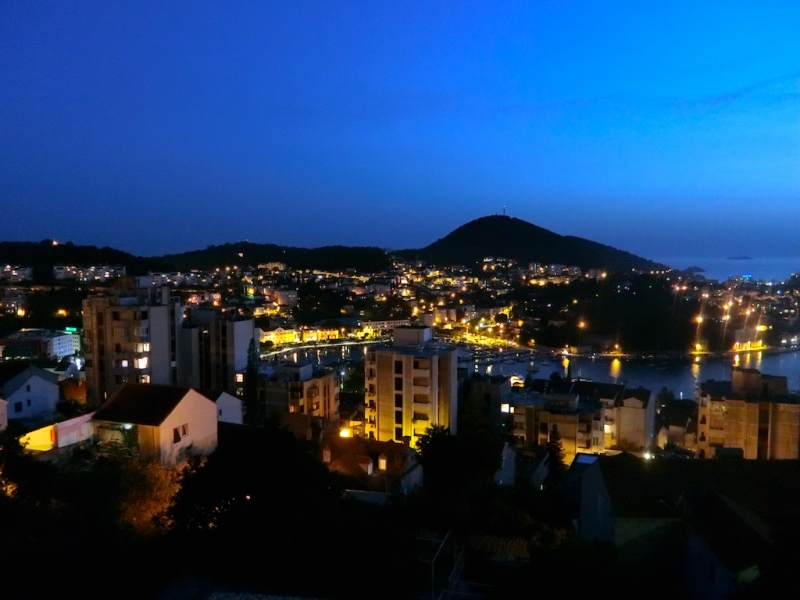 Want to know what their version of LaBoracay is? That's easy-peasy thanks to the Balkan nightlife that's ingrained in Eastern Europe's culture. Notable nightlife destinations in the Balkans are Montenegro, Croatia, and Greece. Aside from typical nights at the club, there's always a purpose to party at the beaches which are open until the crack of dawn. Music festivals, hearty food, and a hip atmosphere all add up to the euphoria of being on scenic islands.
You can also chill in the vibe of outdoor pubs around town. We experienced this in Budva, Montenegro. I felt so laid-back and fondly imagined that this was how Boracay ought to be without the uncontrollable parties. It wasn't wild, but still pretty current with DJ beats and people enjoying bottles of beer. Budva was very clean too which is a huge plus considering it's known for its party scene.
Tip: Try their Rakija beers. It's fruit brandy that's popular in the Balkans!
4. Unique architecture like no other in Europe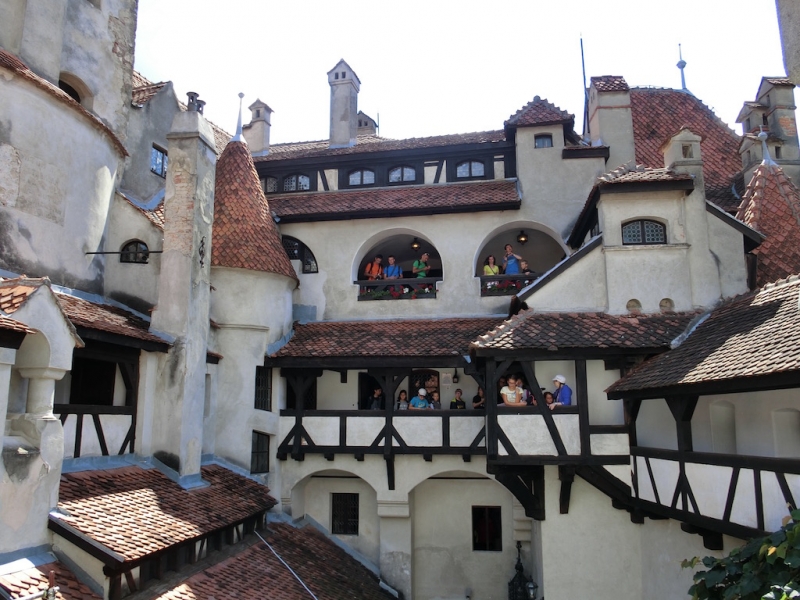 From the white marbled baroque streets in Dubrovnik, Croatia to the age-old Orthodox churches in Sofia, Bulgaria, travelling through the Balkans is like going to and fro different centuries, ages, and movements. The aged establishment I found most interesting during our whole trip was the only castle we were able to enter — the Bran Castle in Transylvania, Romania. You might know it today as Dracula's Castle.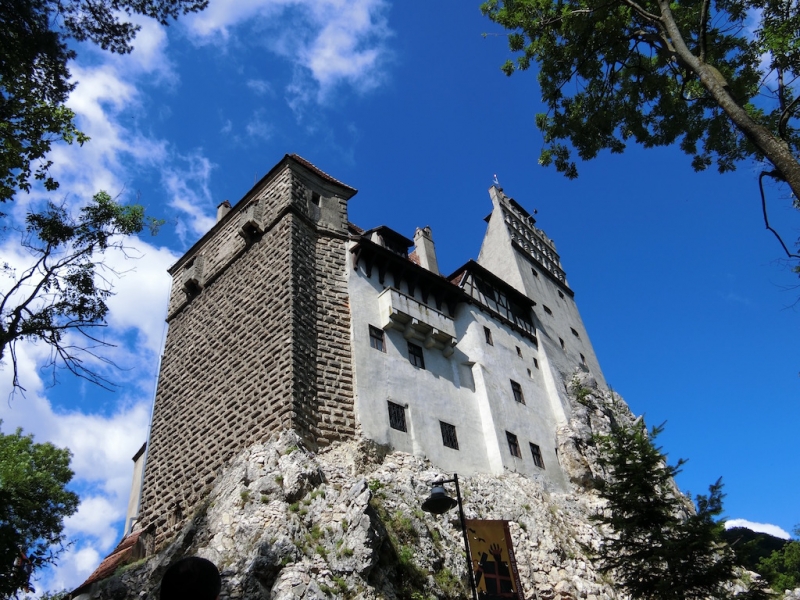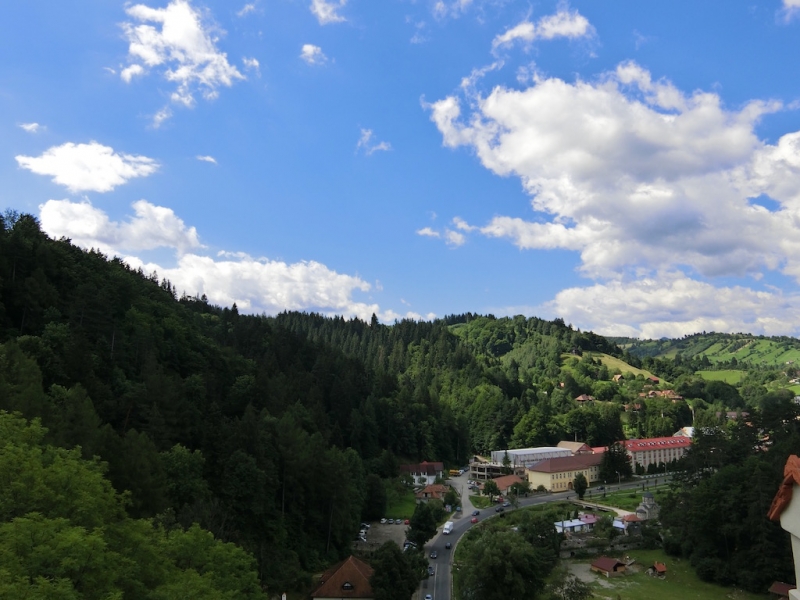 We found something peculiar as we toured the castle. It actually has a very thin association with Vlad the Impaler who was the inspiration for Dracula. The castle is just used as a model in imagining Dracula's hideaway for literary and tourism purposes. I believe this is due to its design and location. Dracula's supposed "lair" sits atop a hill, with pointed roofs, stone walls, and wooden floors. At night, the medieval fortress looks out at a forest of soundless trees. I could see why the location would seem like an eerie one (fit for a vampire).
5. It's safe for solo travellers and backpackers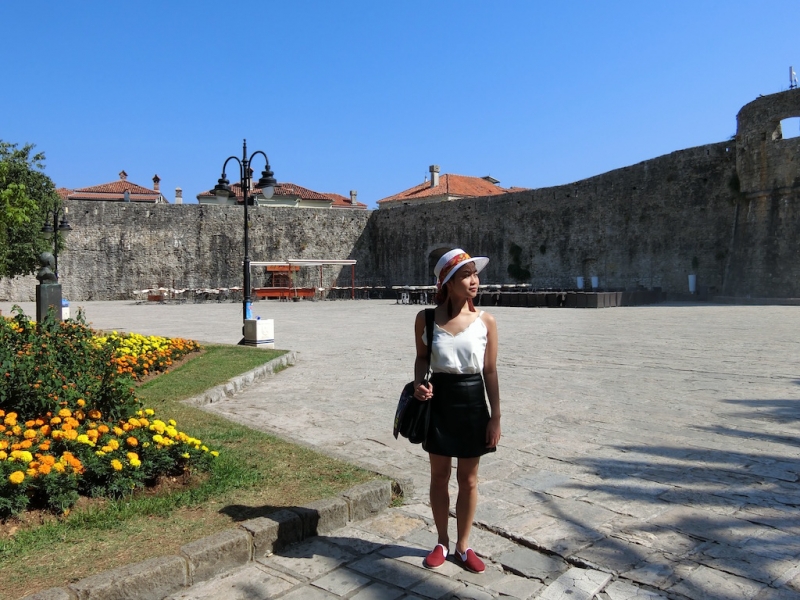 When you're travelling, strangers have a way of surprising you and breaking a preconceived image you've created of a certain destination. I was initially wary going into this Balkan escapade.
There I was in Dubrovnik, the first leg of our tour, making sure my shoulder bag was stuck to me and minding my own business. As I was walking back to our hotel, a local man came up to me. I didn't even try to understand what he was saying. My heart was beginning to race as my mind told me not to trust anyone, so I kept walking. That is until I realised he was just making conversation.
"Hey. You're from the Philippines?"
"Yes."
"I've been to your country. It's beautiful."
He proceeded to tell me the different places in the Philippines he had visited, including the city where I lived! He was so polite to call it beautiful too. That dumbfounded me. I thought, "How?"
Kidding aside, this pleasant encounter was only the first. It wasn't long after when I started to notice solo backpackers here and there (one even asked us for directions). Needless to say, the Balkans are very safe for solo female travellers too (you'll find articles about this online). Locals are friendly and leave you alone to your own devices, believe it or not.
6. You can geek out to Game of Thrones in Croatia
We Filipinos love Game of Thrones. So you'll definitely love Dubrovnik, AKA King's Landing. The iconic steps of Cersei Lannister's walk of shame is open to the public. You might also recognise the docks that look out at the Adriatic Sea. From the orange roofs, stone houses, to the baroque island atmosphere, Dubrovnik will literally transport you into the tale of ice and fire.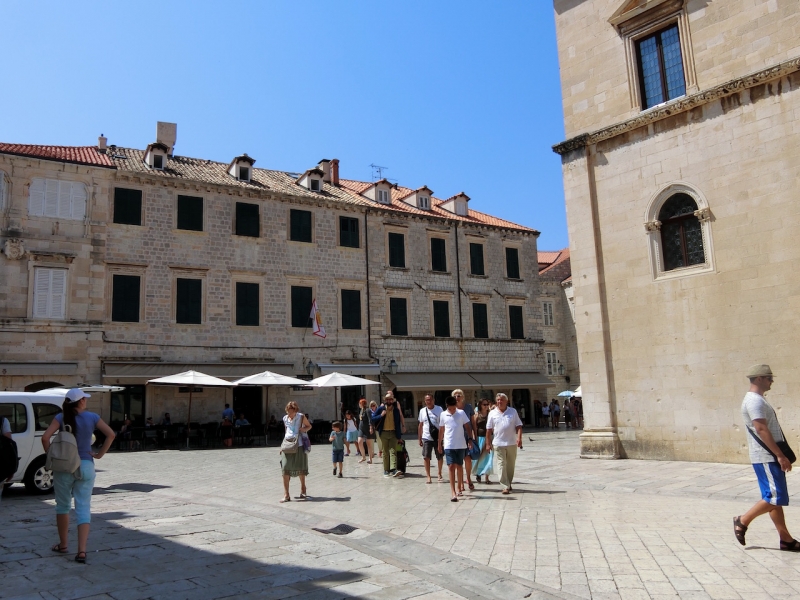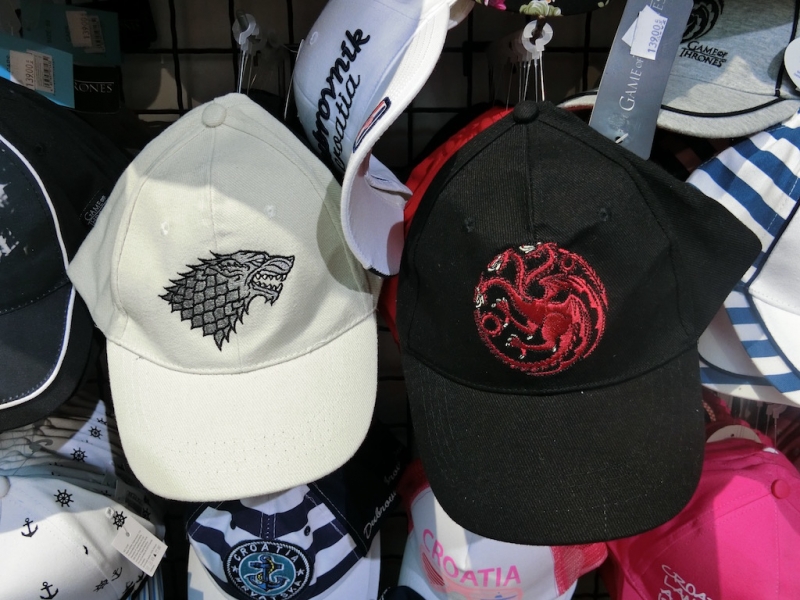 Tip: This is the destination to buy high-quality Game of Thrones merchandise like t-shirts, caps and mugs. They're costly, but the best in the world.
Also read: Croatia: A Filipino First-Timer's Travel Guide
7. There are so many IG-worthy locations
You don't need to go to the main tourist attractions of Balkan states to find Instagram-worthy locations. You'll find photogenic areas in the narrow pathways, street art, romantic architecture, natural landscapes and seascapes from the city. My favourites were Dubrovnik, Budva, and Skopje. But there are so many hidden gems in the Balkans that we weren't able to visit on our trip. If you want to visit the most Instagrammable urban locations, I suggest you take a look at Belgrade in Serbia and Plovdiv in Bulgaria.
8. Go island-hopping in the summer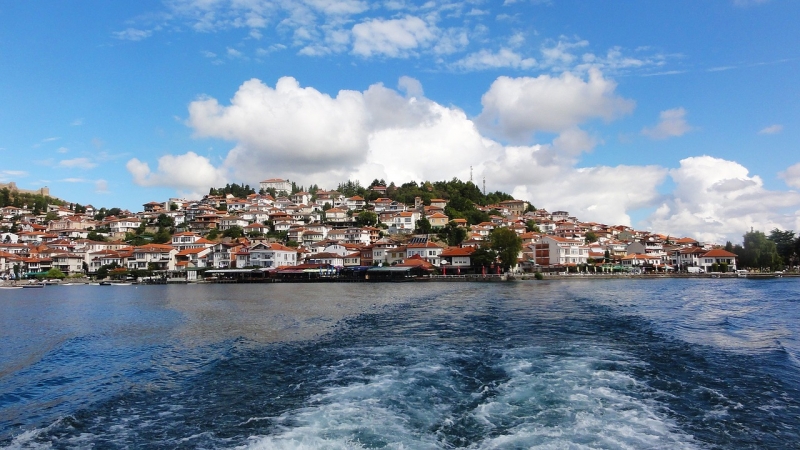 The Balkans is the best place to island hop in Europe. Although it may consist of baroque and medieval towns, most of them have close access and a magnificent view of the Adriatic sea. You can board taxi boats or catamarans that will take you to Split, Hvar, and Zadar in Croatia. Then, discover the Italian-style rock beaches of Piran, Slovenia. Or perhaps you'd like to keep things bright at the Sunny Beach of Bulgaria. I recommend you also go on a boat ride in Lake Ohrid in Macedonia. This is a UNESCO World Heritage Site and a three-million-year-old lake that encompasses islands which feature Eastern Orthodox churches.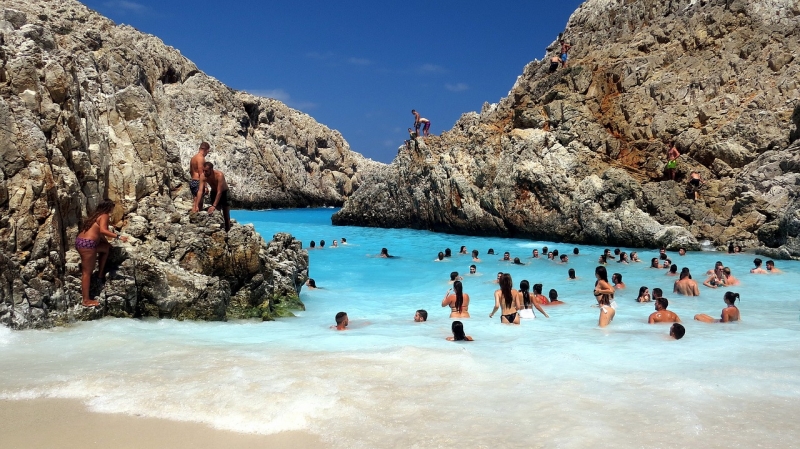 And Greece? Its island culture speaks for itself. You can savour the breathtaking view of the Mediterranean Sea from islands like Hydra, Mykonos, and Santorini. But if you're a fan of secluded beaches and hidden gems, Seitan Limania Beach in Crete was made for you. Resting between two cliffs is this "secret" beach with clear turquoise water and white sand. Although difficult to get to, it's one of the most peaceful destinations a beach lover could ever dream of.
9. More organic food in the Balkans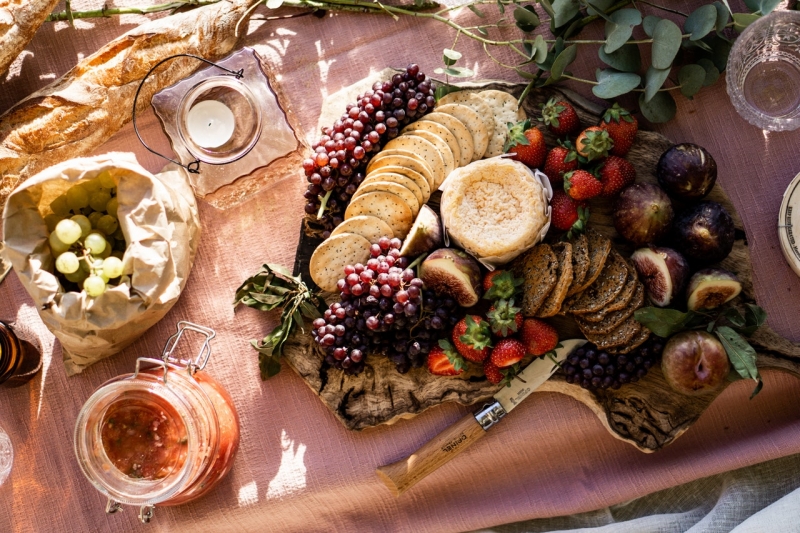 As Filipinos, we have our fair share of fresh produce that we're certainly proud to put a Pinoy stamp on, such as mango, coconut, banana, and lanzones. But to taste what the Balkans consider their specialities when it comes to organic farming might blow your minds. According to BalkanInsight in 2018, organic produce in Croatia and Bulgaria have seen the highest rate expansion in all of Europe.
To paint you a better picture, the total area of organic expansion from 2012 to 2016 in Bulgaria had a growth rate of 310% while Croatia had a growth rate of 193.4%. No wonder everything tasted so fresh during our Balkan holiday, from fruits, vegetables, and even meat! Check out these main farm products from the following Balkan states and taste them for yourselves. Read more here.
Bulgaria – milk cheese, wine, natural yoghurt, fruits, vegetables

Croatia – fruits, vegetables, aromatic and medicinal herbs

Bosnia – aromatic herbs, cereals, mushrooms, honey

Macedonia – cereals, fruits, vegetables, sheep meat, honey

Montenegro – aromatic and medicinal herbs, fruit, sheep meat, goat and sheep milk

Kosovo – small fruits and medicinal herbs

Serbia  – fruits, vegetables, mushrooms
10. There's plenty of history to uncover
Balkan history goes way back from the Persian Empire, Eastern Roman Empire, to the Ottoman Empire for which the region is most known for. Because of different cultural influences, they have a variety of religions, but the two predominant ones are Orthodox Christianity and Islam. You will still find a rich mix of Orthodox churches and mosques throughout the Balkans today, many of them date back to the rule of the Ottomans, but still, they are preserved and remain to be places of worship.
Also read: I Travelled 2 Days In Croatia & Here's What I Love About It
There's still so much to say about the Balkans, and aspects that I have yet to discover myself. It was such an eye-opening experience for me to explore a part of Europe that travellers from my side of the world don't usually consider. I fell in love with the laid-back atmosphere of Montenegro, the old town of Dubrovnik, and Skopje's night lights in Macedonia were one of the most romantic city scenes I had ever witnessed. I want to see more, and I implore you to do the same.
To see more travel photos, follow us on Instagram!