The Philippines is a beautiful country with different destinations for friends and family to visit. But with the rise of low-cost international flights, it is inevitable for many Filipinos to choose, book, and fly to neighbouring Asian countries that only require with almost the same budget as travelling within the country.
Also read: 10 Countries with Easy Visa Access for Filipinos
Here are rendezvous destinations Filipino travellers can go to:
1. Hong Kong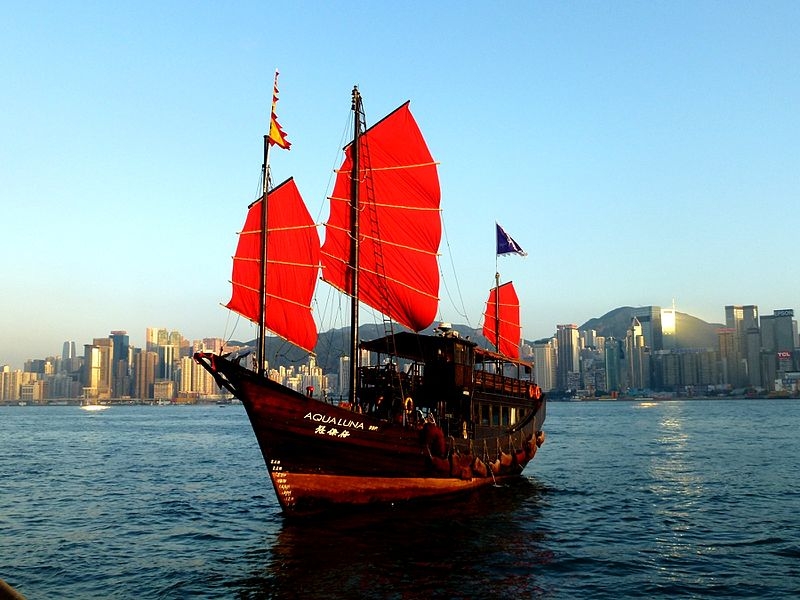 Many international flights in Southeast Asia make a stop in Hong Kong before flying to other destinations. Tourists choose flights with long layovers so they could stay and take a look around the country. A local low-cost carrier opened a route from Iloilo, giving more Filipinos the opportunity to travel to Hong Kong. Just like Singapore, it's a business hub for many foreigners, with wonderful tourist spots and good food to boot!
It is a small country, but Filipino visitors can go to different sites and make the most of their three- to four-day stay. Hong Kong has Disneyland and Ocean Park to visit without burning a hole in your pockets. If travelling with a budget in mind, there are several places to go with minimal fees, such as the Giant Buddha in Lantau and the British Museum.
Visitors then can choose to travel to nearby Macau via ferry or even to China after a quick visit to Hong Kong. Just make sure to get a visa before entering mainland China.
2. Singapore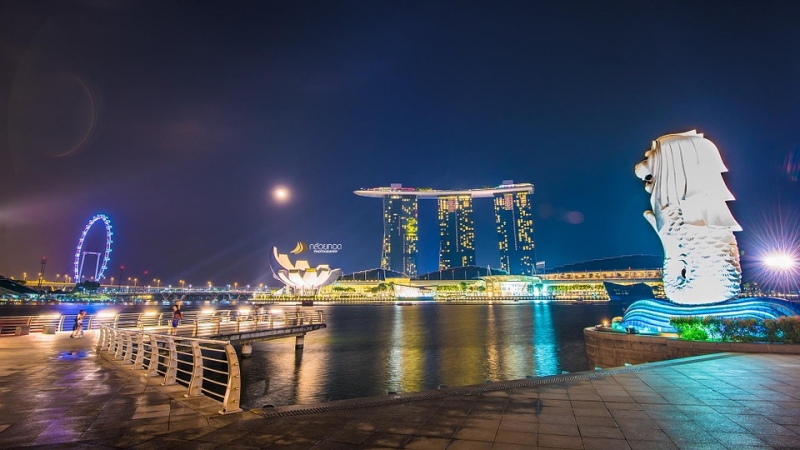 Singapore's Changi is a place to behold and comes off as a supermall with airport services – complete with amenities from movie theatres, game centres, bookstores, and even some pocket gardens where you can rest. If meeting with friends to go around the city, one can stay in Changi and wait for the other parties to arrive.
Singapore may be small, but it is definitely packed with great places to visit for Filipinos. Sentosa, for one, is a wonderful place to have a picnic and stroll with friends. Visitors can enjoy Marina Bay Sands at night and see beautifully lighted skyscrapers, or take a walk in the nearby Gardens by the Bay. Hawkers have many food offerings with cheaper prices than regular restaurants. After the opening of Universal Studios, Singapore has become more attractive to many Filipinos.
Singapore is also located between Indonesia and Malaysia. Both countries are visa free for Filipinos; hence, visitors may visit three countries in one trip. Indonesia and Malaysia are both just bus rides away, making it very easy and inexpensive for travellers to reach both countries.
3. Thailand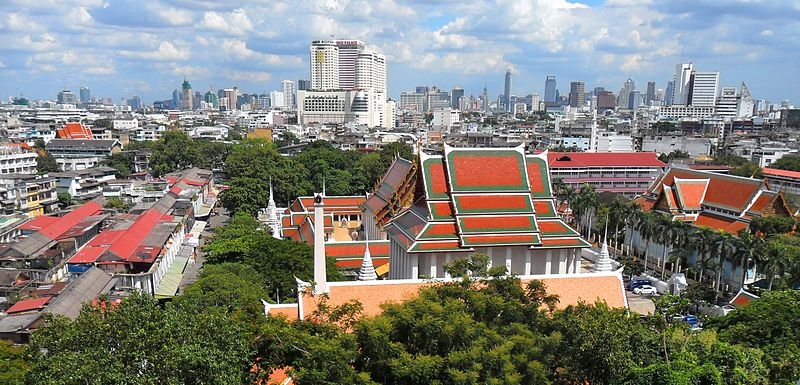 Krung Thep or Bangkok is a city built on kingdoms and historical events, so it is not surprising why many Filipinos are quite interested to visit. There are two airports in Bangkok: Suvarnabhumi Airport and Don Mueang Airport. The latter serves domestic and international Southeast Asian low-cost carrier flights, while Suvarnabhumi Airport is the hub for international and intercontinental flights. Some European and Middle Eastern flights have layovers in Bangkok, making it a great rendezvous point for Filipinos coming from different parts of the globe.
There are plenty of temples to visit while in Bangkok, and the street food is to die for. Visitors can start off with the Grand Palace, ride a boat across the river, and then visit Chatuchak (the largest open market in Bangkok), or ride a tuk-tuk to Khao San Road and eat the delicious pad thai sold by a local vendor by the road.
Thailand is a good point from which Filipino tourists can start their adventure in Asia as it is right smack in the middle of Myanmar, Laos, Vietnam, and Cambodia. Visitors can create their itinerary to reach all the nearby countries without costing an arm and a leg.
Bus rides are available (both the regular and the "hotel bus") going to Cambodia. Another bus can take visitors to Vietnam. Same goes with going to Laos or Myanmar. Overnight trains are also available, making travelling to these countries cheaper than taking a plane ride.
4. Cambodia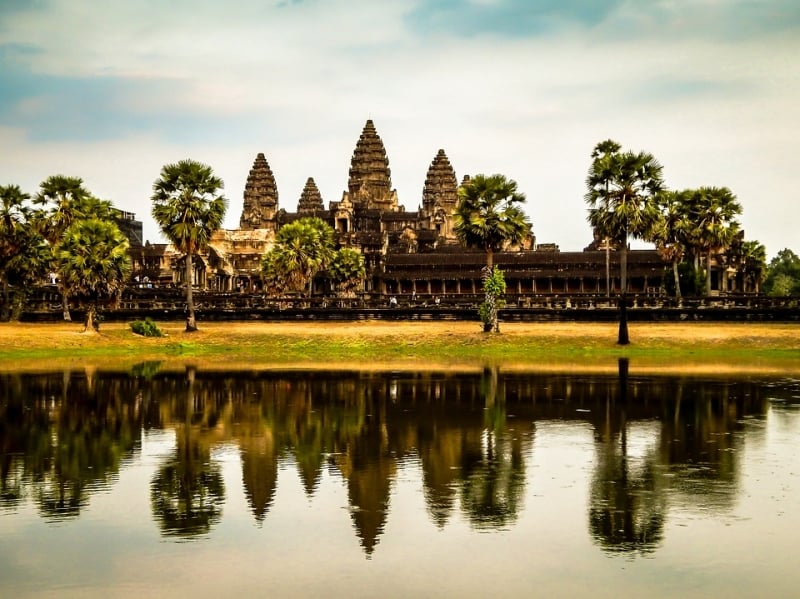 Cambodia is high on the list of countries where people get together and travel. Not only are there numerous low-cost airline flights available, it is also inexpensive to stay, go around, and even eat out when staying in the country.
The country is still massively underdeveloped, but it has retained its charm for visitors. Fly to Siem Reap, and take a motorbike or bicycle around to get the feel of this resort town. Or head off to the mountains to see the 1,000 lingas carved out of the river bed. It is the gateway to Angkor Wat, so if feeling like Lara Croft, head to the ruins and witness the majestic sunrise. If these are too cliche for the adventurous Filipino, go island hopping and experience the sand and the seas of this charming country.
Vietnam and Thailand are just nearby, so take that backpack and take the bus or train to head to either country.
5. Vietnam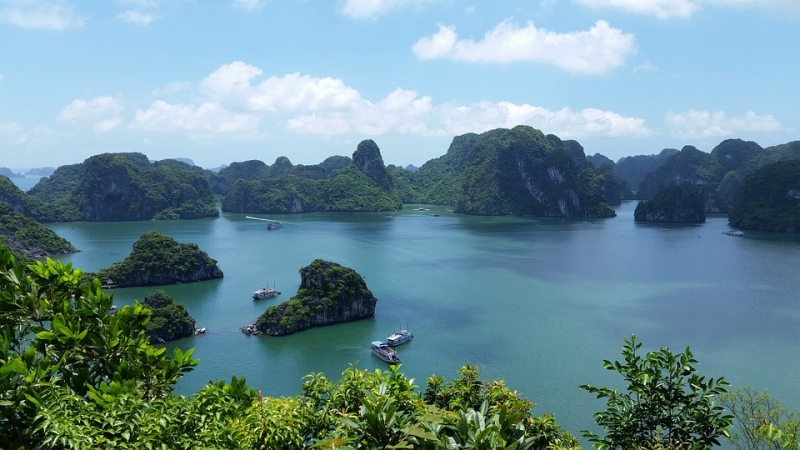 Many backpackers would recommend flying to Vietnam as a rendezvous point to reach nearby Asian countries. It is mainly due to the fact that it has two cities to choose from, and it is near Cambodia, Thailand, Laos, and Myanmar.
Also read: Backpacking Southeast Asia: 10 Days in 5 Countries with Just ₱25k (All-In)
Ho Chi Minh is a good starting point from which to see Vietnam, and there are plenty of direct flights from Manila that land here. Visitors can rent out a motorbike and go around the city. It is small but packed with significant and historical places to see. There are about seven urban districts, and no two are the same. Ben Thanh Market is a good place to grab a healthy breakfast before heading off to see The Cathedral of Notre Dame and the post office near it. Next is the Palace of Independence where you could immerse yourself in Vietnamese history.
These seven districts are easy to get to; some choose to walk while some take motorbikes to roam around the city.
Hanoi is the capital of Vietnam, and just like Ho Chi Minh, routes are open from Manila to Hanoi offered by budget airlines. This city is such a gem, for it is a fusion of a booming city and old-world charm. One will feel in awe of the well-preserved, centuries-old architecture that holds a rich history and culture, giving off the feel of French influences. Pagodas are all over, with many little temples across the city. Visitors can pedal their way to other sites, such as the Temple of Literature, Ho Chi Minh Mausoleum, or have a rest and check out Hoan Kiem Lake.
What makes Vietnam unique amongst its Asian counterparts is that both major cities can exit to Cambodia. Filipinos will find this quite remarkable, as they may continue with an Asian adventure without spending a fortune.
6. Taipei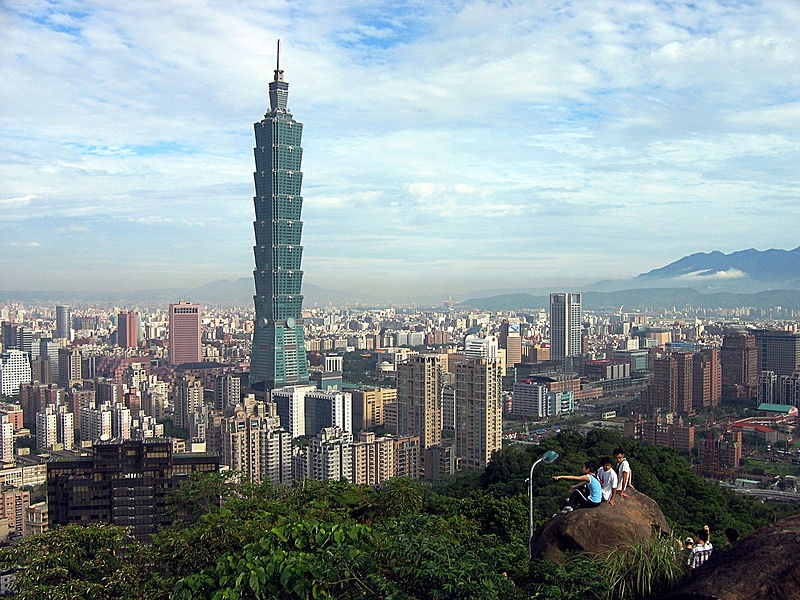 In the last decade, the capital city of Taiwan has been the least visited by Filipinos as compared to its neighbouring Asian country cousins. However, in the last few years, it has been gaining momentum due to the rise of travel bloggers who feature Taipei's wonderful sites and food to enjoy.
Taipei may be a small city, but it has a 300-year history. It is rich in Chinese culture, with a noticeable fusion of Japanese, Southeast Asian, and even American influences. The city itself is a museum, visually attractive with old houses and temples surrounding modern buildings and skyscrapers.
Food is not to be missed. Versions of the odd, the bold, and the beautiful are available for visitors' gastronomical adventure – stinky tofu, fried frogs, and of course, the ever present noodles and dim sum.
Once you have a fill of Taipei, visitors can easily travel to different destinations such as other Asian cities like Ho Chi Minh, Siem Reap, or even Tokyo.
Also read: I Travelled Solo in Taiwan for 4 Days with an All-In Budget of Only ₱12k
7. South Korea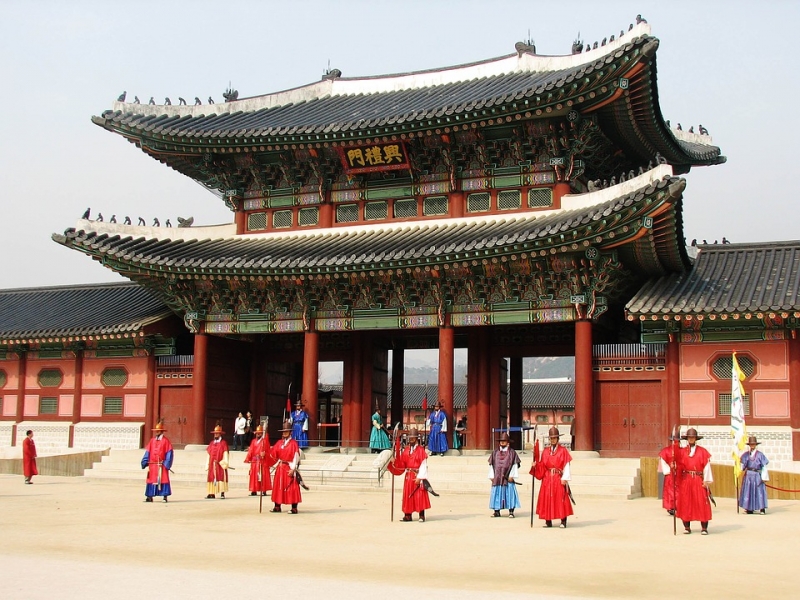 Just like Hong Kong, South Korea is now open to more Filipinos since the opening of a new route from Cebu by a local budget airline. Cebu has been known to have a massive influx of Koreans in recent years both, as tourists and investors.
Although visiting South Korea requires a visa, the hassle of acquiring one is well worth it. With the country's rich history, with preserved ancient architecture right in the middle of the capital, it offers diverse experiences for visitors.
Filipinos enjoy shopping, so head to Seoul's shopping mecca, Myeong-dong, which is filled with beauty stores, malls, and even street stalls. To experience the more traditional side of Korea, make a beeline toward Namdaemun Market, and for food, Insa-dong is the place to go. Palaces are also within the city for visitors to experience history. In most days, it may be crowded with tour groups, so it is best to come early to go around and see the beautiful structures and the gardens surrounding them.
From Seoul, visitors can take a train to other provinces, and low-cost flights are also available. Go to Busan and enjoy the seaside, or go to Nami Island and experience some Korean serenity with nature. If time permits, fly to Jeju Island, the Hawaii of South Korea, and take some well deserved R&R.
8. Japan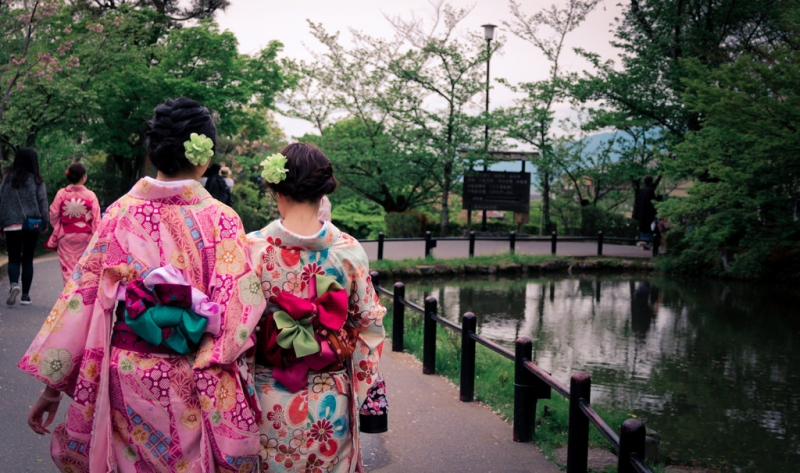 The Land of the Rising Sun is another great rendezvous place for Filipino visitors. Japan has two airports near the capital, Tokyo: Haneda and Narita. The latter serves as the predominantly international airport. From there, visitors may take the train and find their way around Tokyo and the nearby prefectures. Buses and cabs are also available to go around the city. Be ready with maps in English, as most of the street signs and directions are in Japanese.
Tokyo is a bustling city with many things to offer; some visitors stay for a day or two and then head off to nearby prefectures to avoid the crowded city. There are plenty of Onsen or hot spring resorts where you could go and relax.
There are also many festivals celebrated in Japan, the most popular being the Cherry Blossom Festival in spring. Book ahead of time to join the spring festivities, as flights get pricier as it nears the end of winter.
Filipino visitors may take the train and travel to different parts of Japan – Kobe, Kyoto, and even as far north as Hokkaido. Bullet train tickets may cost an arm and a leg; hence, domestic flights can be taken and are, at times, cheaper. To make the most of your travel with friends, stay for a week or two.
Also read: How I Travelled 7 Days to 4 Cities in Japan: Itinerary & Tips for Filipinos