Nestled within the heart of Quezon City, Katipunan Avenue boasts an array of eateries and coffee shops that cater to diverse tastes and palates. From hidden gems spotlighting fusion cuisine to best-loved restaurants serving classic Pinoy eats, this university belt up north is definitely a haven for hungry folks and food lovers. To kickstart your food trip here, we list some of the best restaurants and cafes in Katipunan that are worthy of your attention! 
Also read: 20 Quezon City Restaurants: The Ultimate Guide for Every Foodie
Best restaurants and cafes along Katipunan Avenue
1. Gino's Brick Oven Pizza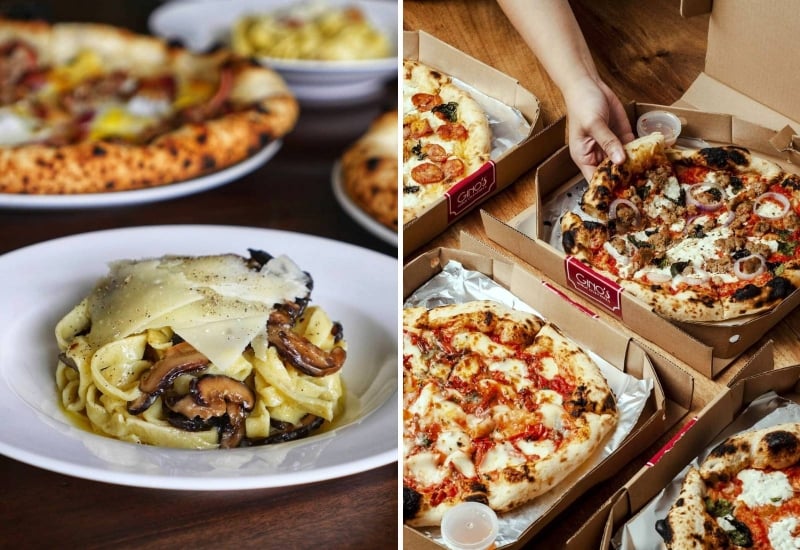 When it comes to freshly made brick oven pizza, pasta, or burrata, Gino's Brick Oven Pizza is just the place for you! They're committed to bringing patrons not only the finest Italian flavours, but the freshest, locally sourced produce to support local farmers. Take your pick among best-selling favourites like Original Spicy Honey Pizza, Buffalo Mozzarella with Fig Marmalade, Arrabiata, and more.

Location: 319 Katipunan Ave, Quezon City
2. El Chapo's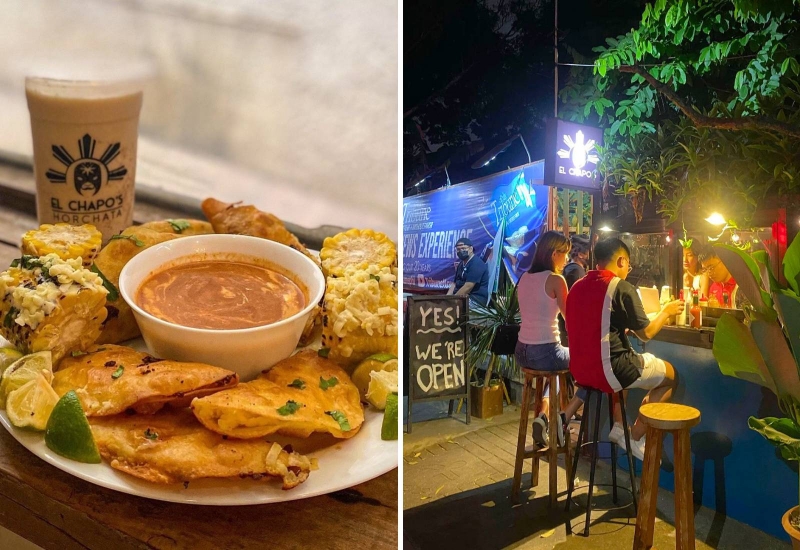 If you're looking for restaurants in Katipunan to satisfy your Fil-Mex cravings, then make a beeline for El Chapo's! Despite its small outpost and limited space, it draws crowds with soulful eats like birria tacos, quesadillas, burritos, and cold-sweetened horchata. If you wish to sample its different flavours, opt for the El Classico, a taco platter of Chicharitos Pork, Spicy Chicken, and Sirloin Beef.

Location: The Yard at Xavierville, 83 Xavierville Avenue, Loyola Heights, Quezon City
3. Lan Kwai Speakeasy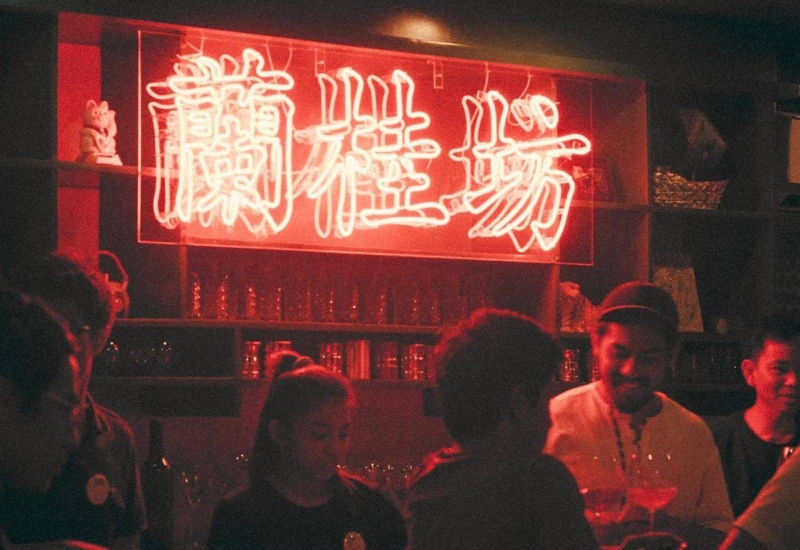 Boozy night, anyone? Tucked amid the bustling avenue of Katipunan, this hidden neighbourhood gem gives you a taste of Hong Kong, from its modern Chinese comfort food to its deliciously crafted cocktails. Lan Kwai Speakeasy takes inspiration from speakeasies of the Prohibition Era and boasts a space decked out in artsy murals and neon lights, reminiscent of Kowloon Walled City. 
Location:  42 Esteban Abada St, Quezon City
4. Pepper Tree Foods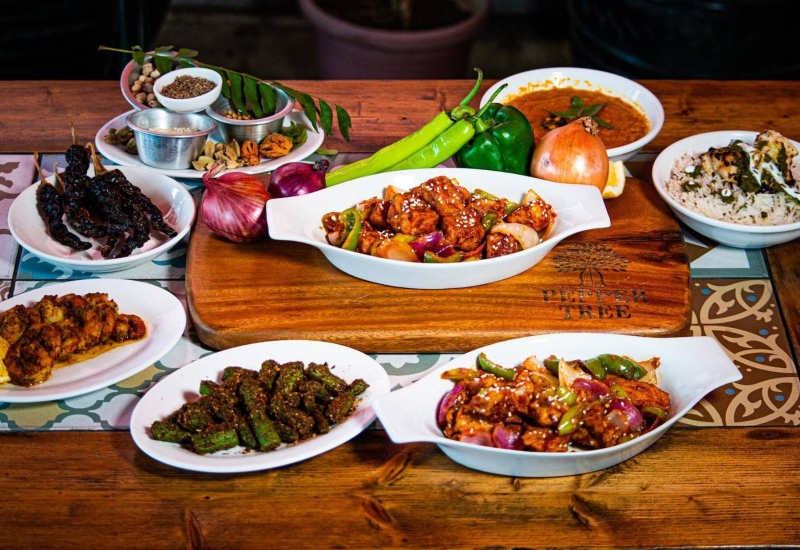 A first-of-its-kind Indian-Filipino fusion restaurant, Pepper Tree Foods specialises in serving food created with distinctive Asian flavours, spices, and herbs. Indulge dishes like biryani, skewers, and kebabs charr-grilled to perfection. Have you got room for dessert? Don't pass up the chance to taste its traditional Indian ice cream, kulfi! 
Location: The Pop Up, Katipunan Avenue, corner Xavierville Ave, Diliman, Quezon City
5. Crazy Peri Peri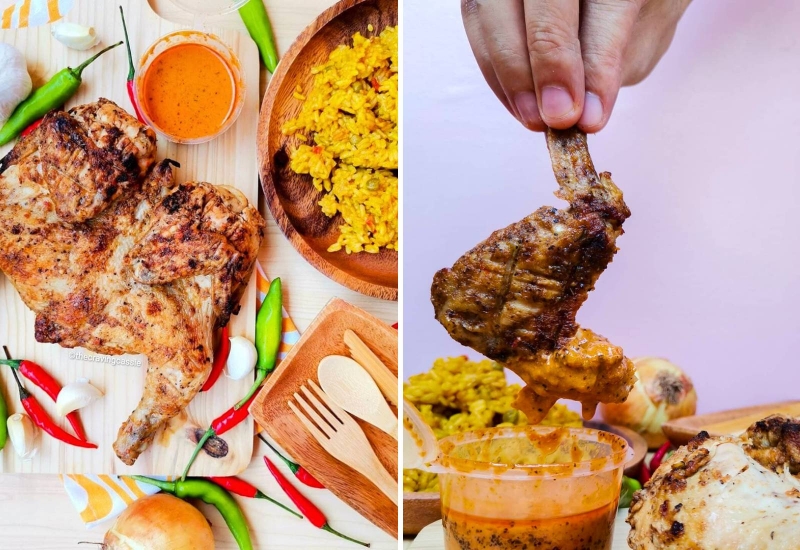 As its name suggests, Crazy Peri Peri's speciality lies in its mastery of the flavourful Peruvian Peri-Peri chicken. Its signature marinade is created with fresh herbs and spices, which is then used to season its 24-hour flame-grilled chicken. If that alone doesn't make your mouth water, then we don't know what will! 
Location: Alcal Building, Commercial Unit E, 285 Katipunan Ave, Quezon City
6. Hapag MNL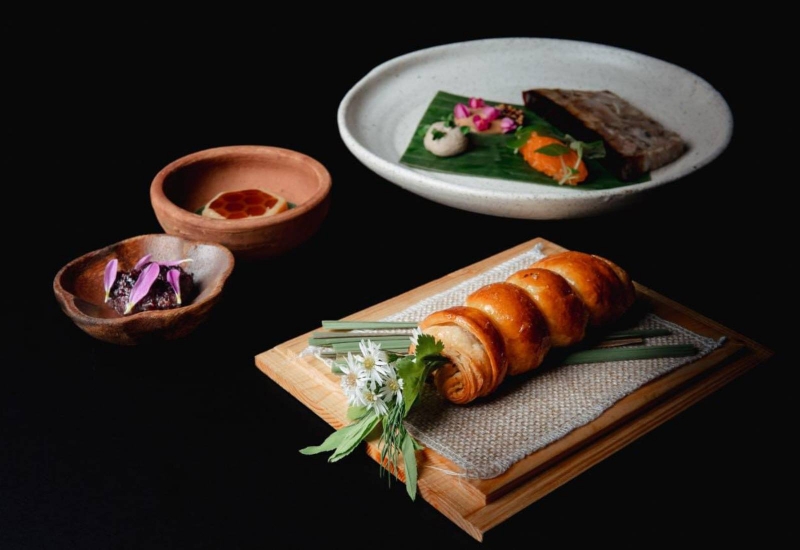 For those with more discerning palates, Hapag offers a decadent menu comprising a wide variety of elevated Filipino dishes amid a relaxed atmosphere. Additionally, it has tasting menus available for patrons who wish to sample its contemporary flavours. Whether it's a romantic date or a special family occasion, Hapag lets you explore a newfound appreciation for Filipino cuisine through its culinary craftsmanship. 
Location: Katipunan Ext, 201 Katipunan Ave, Project 4, Quezon City
7. Almusal Cafe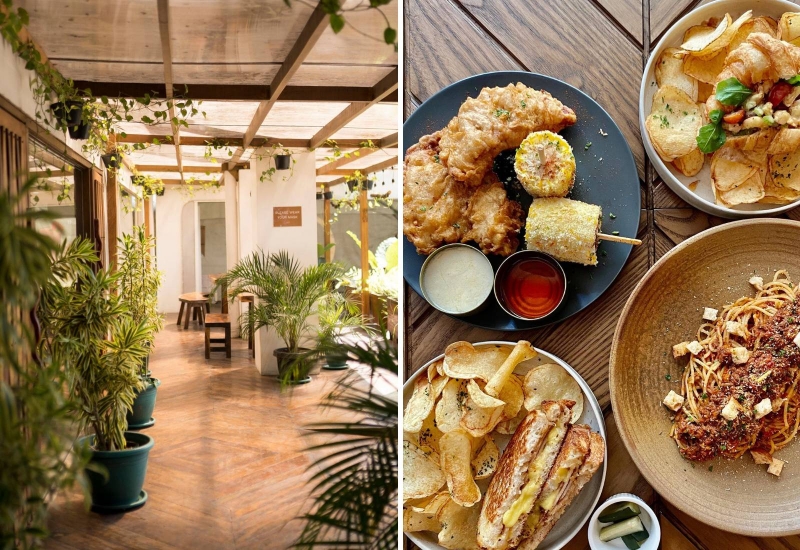 For all-day Filipino-American brunch eats, head to Almusal Cafe in al fresco food hub Pop Up Katipunan. While most folks who frequent this food park are there for a night of drinking and partying, this cafe comes as a pleasant surprise to those seeking hearty and filling meals. Here, one can't resist trying crowd favourites like Beef Tapa, Lamb Adobo, and Honey Butter Bacon. Moreover, pair your dish of choice with handcrafted shakes or opt for the classic coffee and tea-based drinks to complete your almusal! 
Location: The Pop Up, 273 Katipunan Ave, Quezon City, 1108 Metro Manila
8. Common Folk Coffee Bar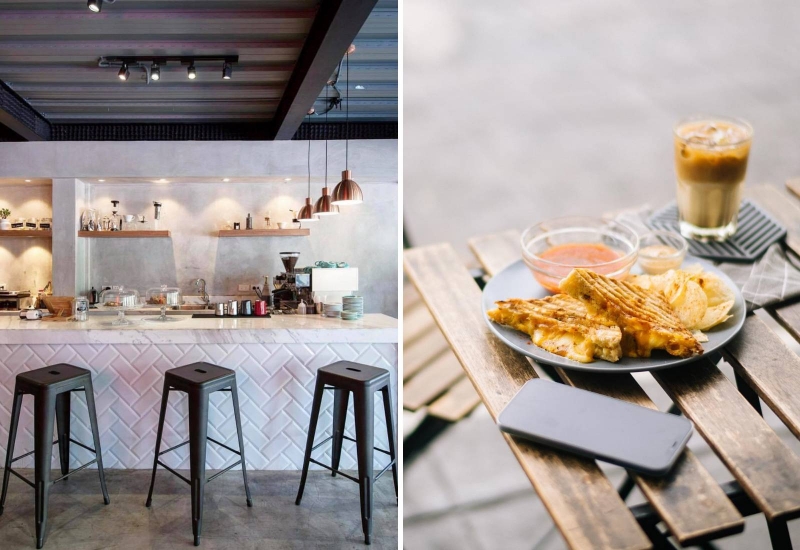 If you're on the hunt for cafes in Metro Manila with WiFi, then Common Folk Coffee Bar in Katipunan is worth keeping in mind! Its simple yet tasteful design and reliable Internet connection create an ideal environment for remote workers and digital nomads. Apart from its yummy brews, its menu features pasta selections, sandwiches, and rice meals to satisfy your hunger. 
Location: 79 Katipunan Ave, Quezon City
Also read: 14 Coffee Shops in Quezon City That You Have to Visit
Whether you're looking for a dining spot to appease your cravings or a quaint nook to enjoy a cuppa, these restaurants and cafes in Katipunan await you! So, did your favourites make it to our list? Perhaps you'd like to share your restaurant and cafe finds with us! Let us know all about them on our official Facebook page or tag us on your IG foodie snapshots @tripzillaph. 
---
Featured image credit: Hapag | Official Facebook Page
Facebook image credit (L): Hapag | Official Facebook Page