When you say you're headed to a sari-sari store, it doesn't usually mean a night of fun and debauchery. But Sari Sari Cocktail Bar is giving new meaning to our local tindahan. Instead of shampoo sachets and kiddie snacks, this Sari Sari promises bop-worthy live music, addictive cocktails, and a fun party every night for Makati folks ready to let loose. In short, the perfect spot for your next night crawl!
Also read: 10 Trendiest Bars & Nightlife Spots in Makati City
Sari-sari store? No, it's Sari Sari Cocktail Bar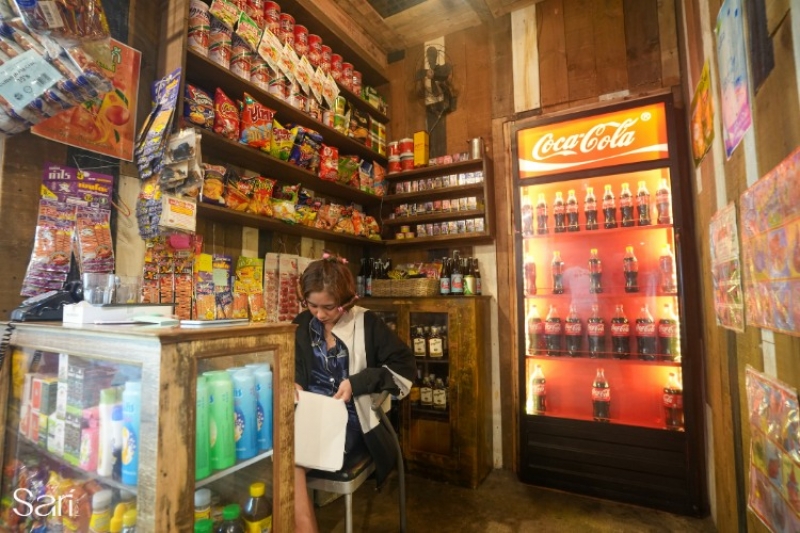 To find this speakeasy-inspired cocktail bar in Makati, visit Thai Mookato sitting on the corner of Washington and Dela Rosa Streets. Inside this authentic Thai-style restaurant, make a beeline for — what else? — a sari-sari store stocked with the usual items you'll find in a regular neighbourhood tindahan. Behind the Coca-Cola refrigerator lies Sari Sari, a cosy red-tinted dive bar thrumming with vibrant energy and nightly parties.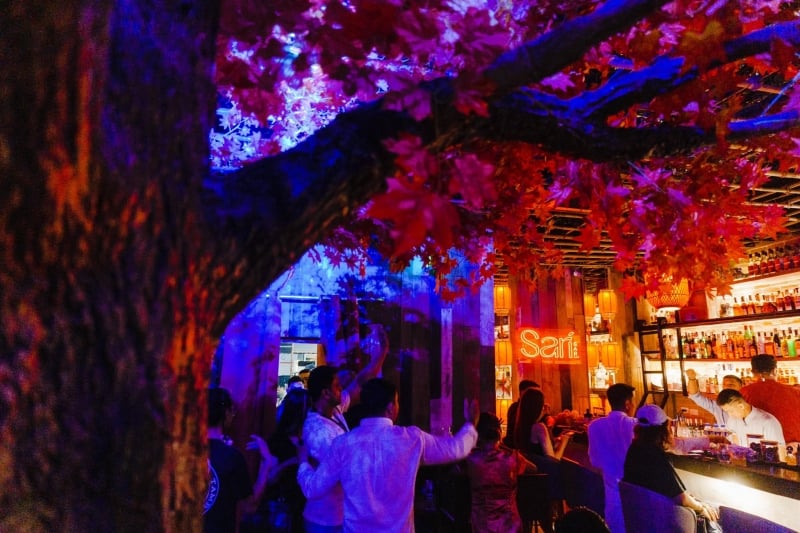 A mix of classic speakeasy-style decor and East Asian touches, Sari Sari is a visual treat. At the same time, it's so much more than Instagram fodder. It's a relaxed yet lively spot for a nightcap. Get up and dance if you feel like it, but Sari Sari is equally ideal for more laid-back party-goers who just want to sip their cocktails with pals. Live tunes by local bands and DJs set the vibe, while guests revel in the music and chill atmosphere — aided by delicious drinks, of course. 
What to eat & drink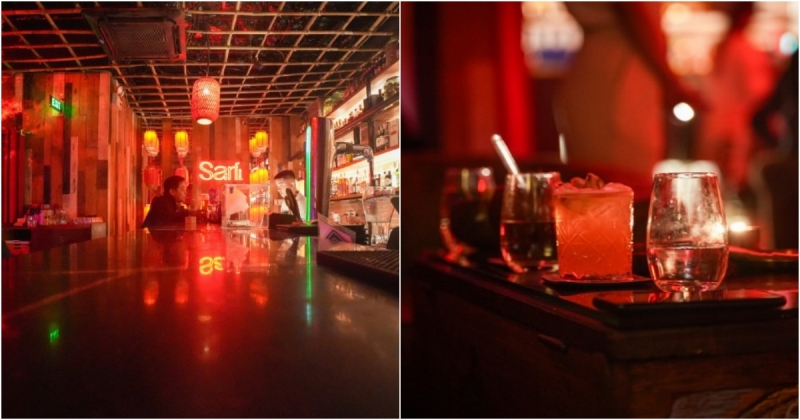 Cocktail-wise, Sari Sari serves the classics, from whisky sours to mojitos. But if you're feeling adventurous, try something new: Tommy Yammy for tom yang soup flavours; Arak Attack made with sticky rice milk; Halo Halo, a milky mix of Bacardi with rum-infused sago and ube ice cream; and soju cocktails with Yakult.
Hungry? The Sari Sari Cocktail Bar menu features an assortment of delicious bites, from hearty dishes like slow-roasted pork and pandan chicken to simpler bar chow like fries and onion rings. If you want to fill up before the party, why not sit down for an authentic Thai BBQ in Thai Mookato?
Also read: Nightlife in Manila: 10 Speakeasies You Have to Check Out
We have to say, we can see why Sari Sari Cocktail Bar is becoming a Makati favourite! To secure a table, the adults-only speakeasy recommends reserving a table on Facebook or Instagram. It's also worth noting that guests are asked to abide by a pretty laid-back dress code — no sandos, Crocs, and tsinelas allowed at this particular sari-sari store! See you there tonight?
Address: 5661 Washington Street corner Dela Rosa Street, Makati City
Operating Hours: Daily, 5pm to 4am
---
Featured image credit: Sari Sari | Official Facebook Page