Contributed by Wanders of Eve
I received my first postcard when I was only seven. I didn't realise how good it would feel to receive one until I got a postcard from Senegal, sent by a dear friend who was then on a business trip. But, I never knew it would also feel good to receive one sent by none other than myself.
Also read: A Love Letter to the Countries I Travelled
We live in a world of "instants" today. Instant noodles, instant coffee, instant messages, instant phone calls, instant friends on Facebook, whatever you may want to call it. I'm not sure how many in the world today still send handwritten letters to their loved ones or friends, or how many still send out postcards from where they live or travel. To me, a snail mail is a breath of fresh air in this world where we often forego genuine connection because of too much attachment to social media. I am not saying technology is bad. But sometimes, when we mismanage it, it can disconnect us from reality. You can sit across a table with a loved one but being glued to your phone can build a wall higher than the Great Wall of China. I, myself, am often guilty of this.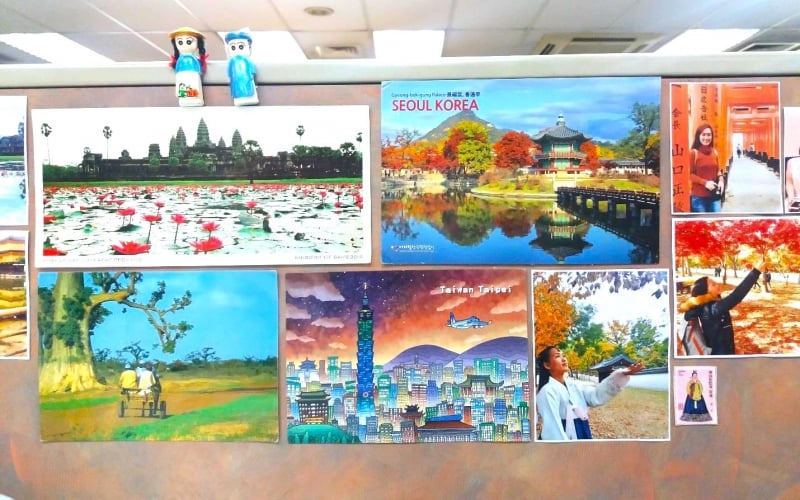 So back to postcards. I find something very sincere about it because you are investing extra effort. It brings about your creativity when you try to think of the best words then put them all together in that little space behind the card that bears one of the beautiful places in the country you are travelling. You go out of your way to find the post office. And you feel an incredible excitement as you look forward to the day your loved ones or your friends will receive them.
Also read: Wandering in Taipei: Guide & Tips for Filipino Travellers
It started when I travelled to Taipei in the middle of 2017. I sent out postcards that feature the sky lanterns of Pingxi. And that was also the very first time I wrote one to myself. From then on, every time I travel out of the country, I always send a postcard to myself before I come back home. To me, it works similarly as photographs. Soon when I become grey, it will remind me of my youth when the years were filled with adventures and beautiful memories from different places, and with the people I love. My grandchildren will someday see my postcards and they will be delighted to know how I once had a WANDER-FULL life.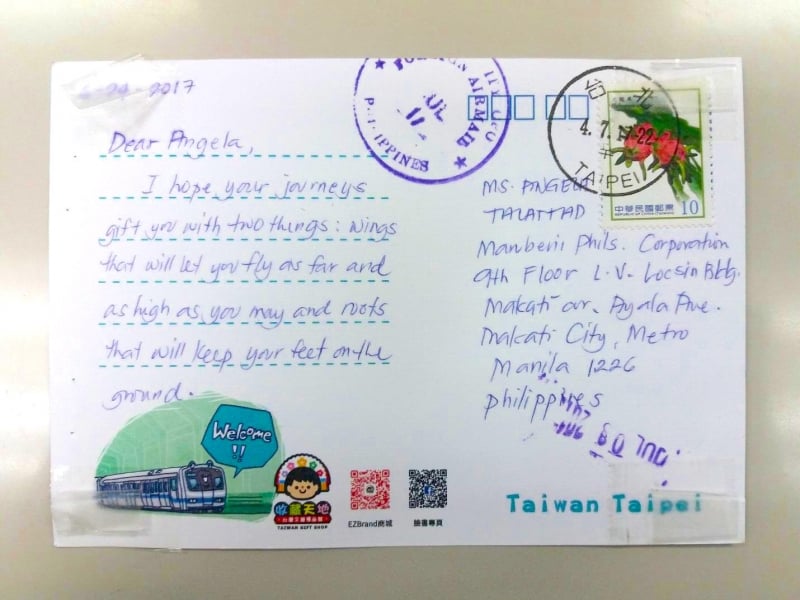 Want to receive a postcard from me? Drop a message at Wanders of Eve Facebook page and I will send you one on my next travel.
Also read: 10 Souvenirs Abroad You Can Buy With Your ₱1,620 Travel Tax