Good news — Singapore is finally reshaping its world-famous Sentosa Island. Bad news — the plan involves the demolition of the iconic Sentosa Merlion, which has been a trademark of the luxurious island resort since the 1990s!
Last September, the Sentosa Development Corporation confirmed that it will be clearing out the 24-year-old Sentosa Merlion statue, the tallest of the seven Merlion statues in Singapore. This is to make way for a new themed thoroughfare that will connect the north and south sides of Sentosa Island.
Needless to say, the news has upset a number of Singaporeans, as well as Filipino expats and travellers who have had their fair share of memories while visiting the 37-metre tall attraction in Singapore. Accompanied by their own quirky, romantic, casual, and even IG-worthy Sentosa Merlion snaps, here's what our Kababayans have to say about the Sentosa Merlion demolition!
Also read: Top Things to Do in Singapore — UPDATED for an Exciting Stay!
Isha Dela Paz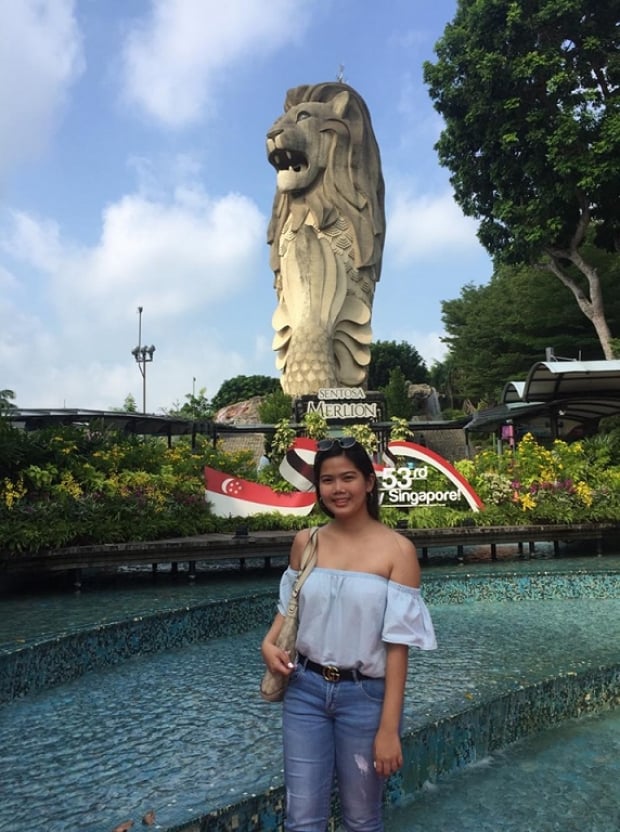 I went to Singapore during its 53rd birthday in August 2018. Being in Singapore for a week made me appreciate how beautiful the country is, including its rich history which is reflected in the Sentosa Merlion. For many, it might just be a picturesque statue, but for me, it clearly speaks for Singapore itself. In every country I go to, I always associate a single image with it, and in Singapore's case, it is the Merlion.
Benedict Odiña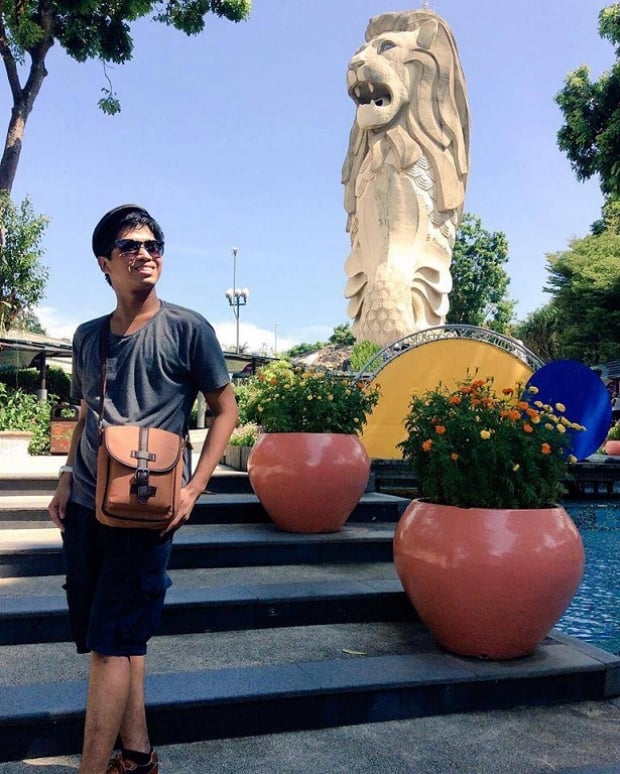 The photo was taken during my 24-hour layover with my sister before flying to Thailand last July 2017. It was so special to me because Singapore is like my second home. Aside from the fact that it's very easy to visit the country, regardless of the visa-free entry for Filipinos, it reminds me of one of my happiest travels abroad.
Zabrinah Sabudin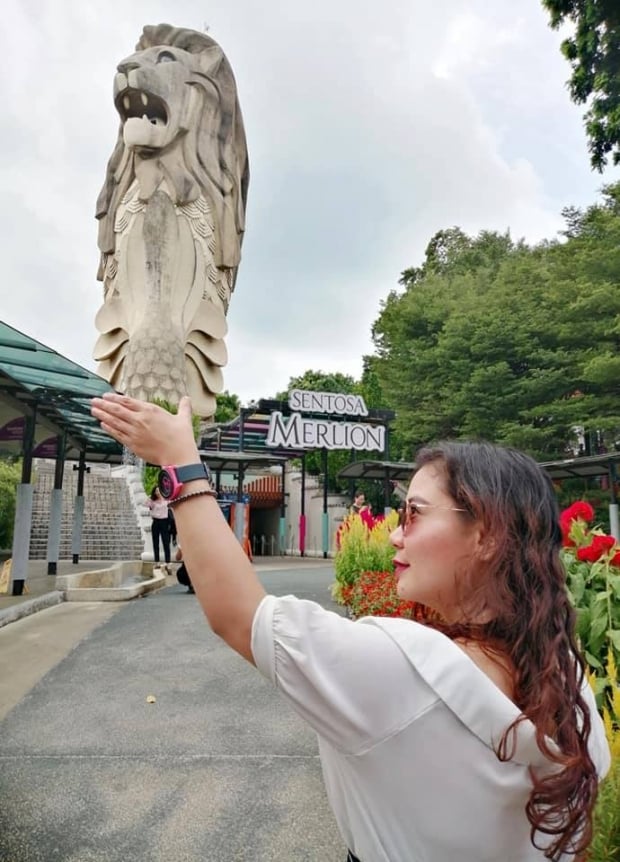 It was in January 2019. It was special because, after 10 years, I got to experience Singapore again with my now dual citizen mother. The demolition is a bittersweet feeling. Looking at the bright side, the place will be developed and improved for a more touristy vibe. But for me, the Merlion should have a place where it can continue its legacy to be a part of each family's memories.
Rechel Thomas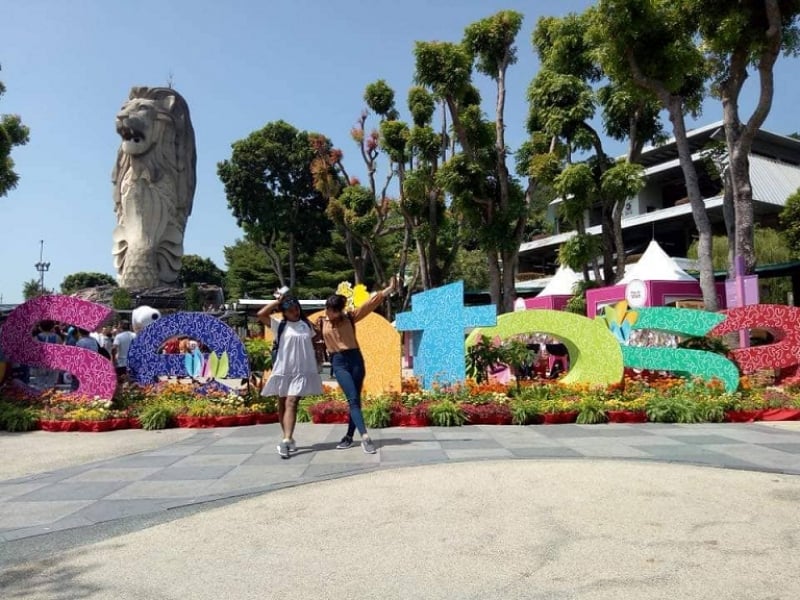 This picture with the giant Sentosa Merlion was taken during my birthday last 11 Aug 2019. I usually celebrate my birthday in Singapore and I see to it that every time I visit Singapore, Universal Studios Singapore (USS) will always be included in my itinerary. My birthday got more special because I visited USS with my sister. For my next visit, in case they'll replace the landmark, I hope it'll something as iconic as this.
Kriz Era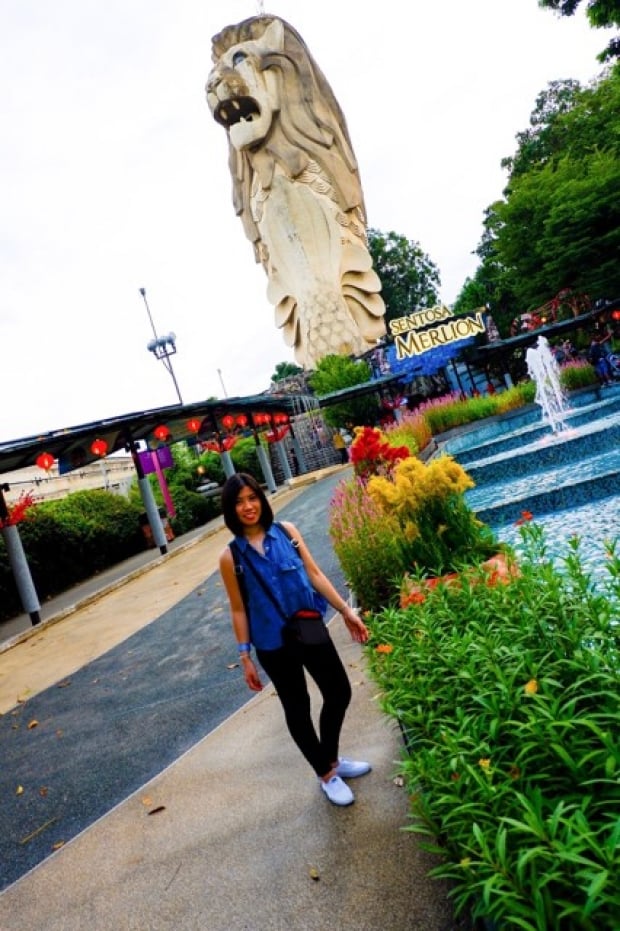 I went to Singapore twice, in 2007 and 2017. Over one decade has passed since my first visit but I still made sure to go and take a picture with Sentosa Merlion, simply because "Singapore equates to the Merlion". I was happy and privileged that a family of tourists asked me to take a shot of them. This will forever be a memory to them and a way to start a bittersweet story that they can share with their child when she grows up.
Angelyn Nik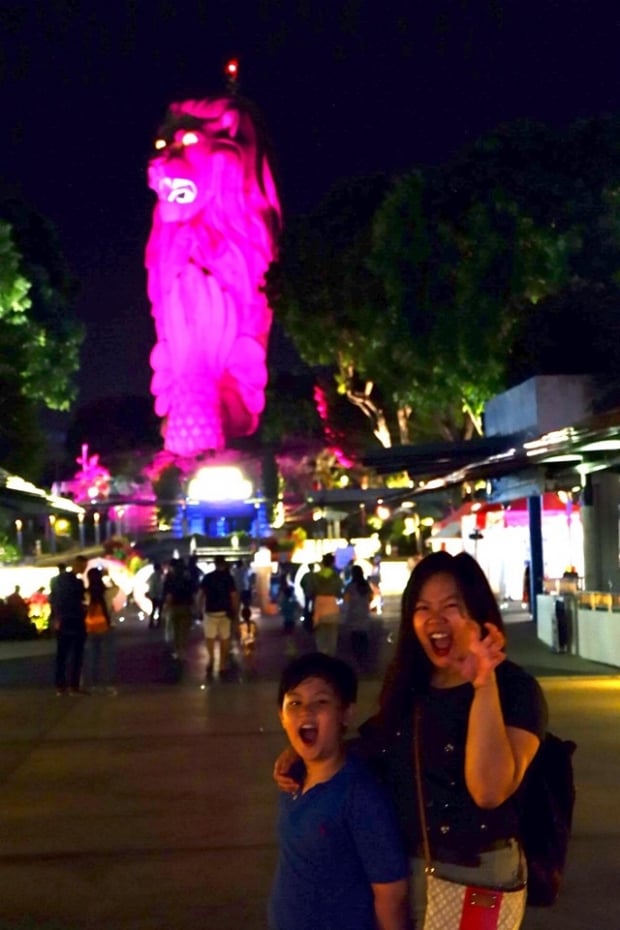 I went there last February with my brother and cousins. It was special because we got free flight tickets to Singapore and it took almost a year till we finally used it! We included the Sentosa Merlion on our first day in Singapore because it's been our childhood dream to visit places we've only seen in books and on television.
Analyn Mangalino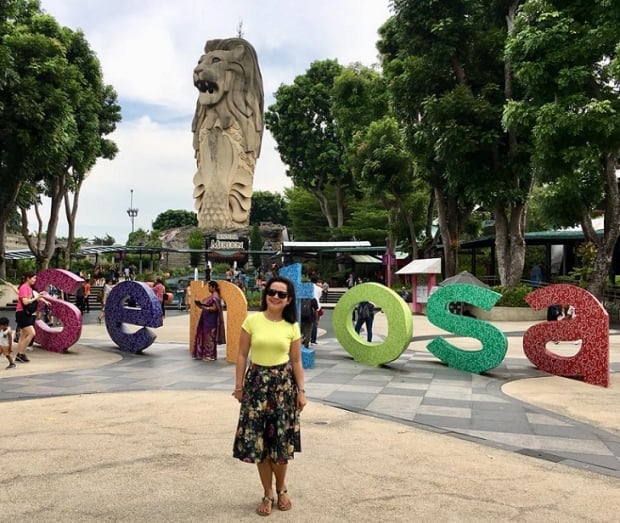 It's not complete if you visit Sentosa without seeing its famous 37-metre tall Merlion. I feel lucky that I have seen it several times. My last visit to Sentosa was very special because we celebrated the 20th birthday of my son. It is very sad that I will not be able to see it again.
Glace Pabulayan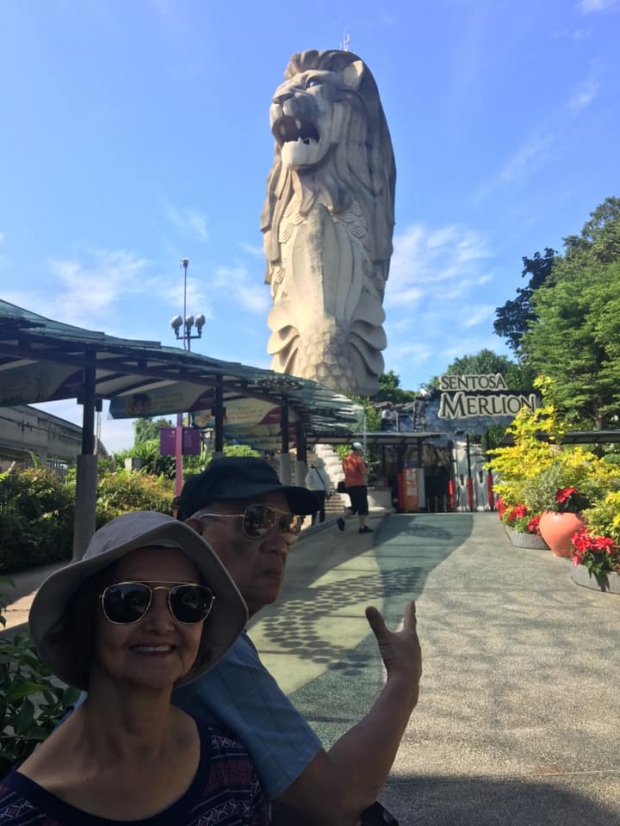 I travelled to Singapore with my parents on December 2017. It was their first international trip so I made sure they got to see and experience the best of Singapore including having a tour at Sentosa Island for the Sentosa Merlion. I saw the happiness in their eyes when they first had a glimpse of this iconic landmark. I believe that a visit to Sentosa will never be the same without it.
Also read: A 3-Day Budget Itinerary for The Best Of Singapore
Sentosa Merlion is slated to be demolished sometime after 20 Oct 2019 — the official date is yet to be announced. However, tourists may only visit the attraction, along with four eateries in the area, until then. Know more about the Sentosa Merlion demolition details here.
Meanwhile, if you wish to say your last goodbyes to Sentosa Merlion before it closes to the public this month, you can watch out for cheap flights to Singapore from the Philippines on our Travel Deals section and Facebook group Flight Deals – Philippines. Have any special memories with Sentosa Merlion? Tell us about it!
---
The quotes above have been edited for grammar, clarity and flow.