Siargao is a movie about the island of its namesake. Be prepared to be wowed by the Instagram-worthy beauty of the island – from underwater scenes and big breaks to fitspiration bodies.
The film follows the three characters of the story. Diego "Jig" Punzalan (Jericho Rosales), who returned to the island to take a break from the public eye to seek respite from the video scandal of his band that went viral in social media. He meets Laura Molina (Erich Gonzales), a heartbroken vlogger embarking on a solo travel a la Eat, Pray, Love – Siargao version to rediscover herself outside her comfort zone. Enter, island girl Abi Williams, aka TOTGA and the muse of Diego's heart-wrenching love songs, who can't deny the love that she feels towards Diego but cannot give up her island life. I feel you, girl. It would be hard to swap the quiet life with busy streets.
The plot is a combination of environmental awareness, tourism and a sprinkle of romance, all artistically rolled together into one movie. Despite the beach-y, chill vibe, there are life lessons I picked up from the film.
Also read: 3 Days Siargao Itinerary for Your Next Barkada Getaway
Escape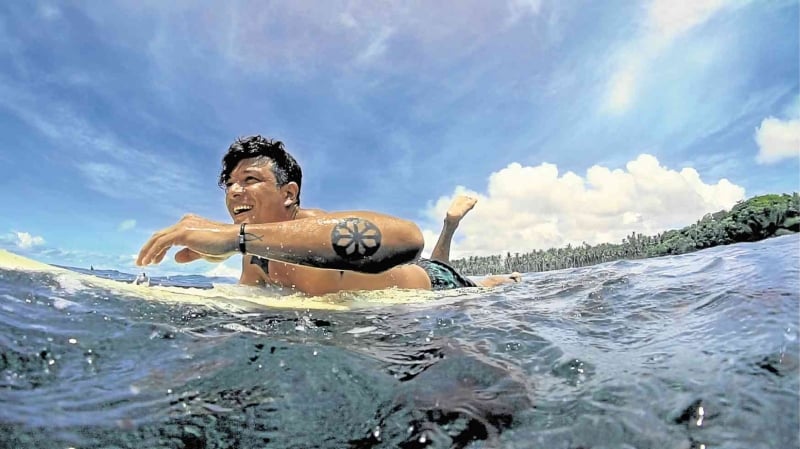 We all need to take a break, regroup or reinvent ourselves before we go back to the daily grind. That's why I travel every once in a while to break the monotony, to be inspired and be creative in the process. Siargao is a perfect place to find yourself and go back to the things that mean most to you. Siargao brings back the simplicity of life where people only need the basics. WiFi is a bit spotty, but trust me, taking a break online is also good for your soul.
Siargao, as an island, inspired Director Paul Soriano to create the movie of the same name, said in an interview, "sometimes, you need to escape to find yourself. Or you need to lose yourself to find yourself. And sometimes, you need to do something you've never done before to be able to do the things you love to do." He added, "I want people to go back to that place, a sanctuary, a refuge, whatever it is where they can really listen to themselves. Find that Siargao in your life."
Second chances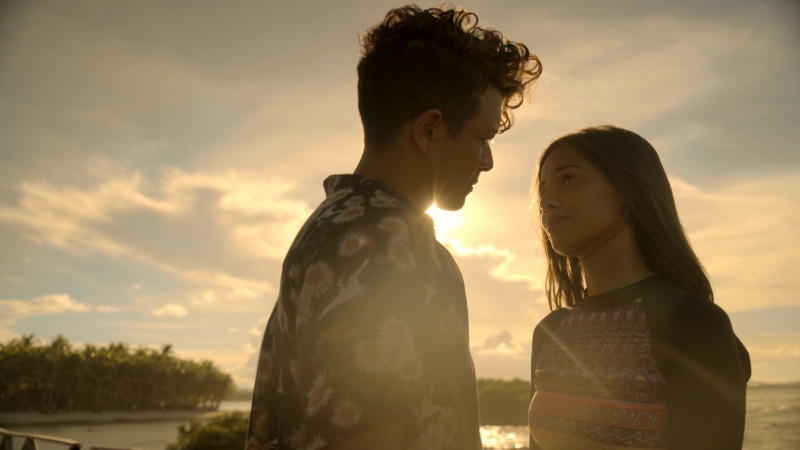 Diego escaped to his hometown to think about his band problems and, maybe, take another chance to fall in love again. A wishful Diego went on a pensive mood and shared to Laura his comparison of life to an epic wipeout. "Imagine if ang buhay natin may reset button. Just press reset. Then, one epic wipeout lang, done. Burado lahat." Surfing, being Siargao's main attraction, did not escape from the film's analogy. Surfers would wait for the wave, catch it, ride on it then wait to crash; then resurface and take a breath, grateful that after the wipeout, they are still alive. The exhilarating feeling and the adrenaline rush make surfing addicting to those who caught the surfing bug. #stoked
Letting go
The cliché goes that if you love someone, set them free. Every time Diego serenades the crowd with his guitar, croons one of his emotion-filled love songs, you will see the raw, yearning and sadness painted on Abi's face. It is clear that both still love each other but Abi cannot give up her island life, and Diego cannot give up his rising career as a musician. The camera pans back and forth to capture their emotions that pulls heartstrings to those who can relate. #TOTGA
Take memories, leave no trace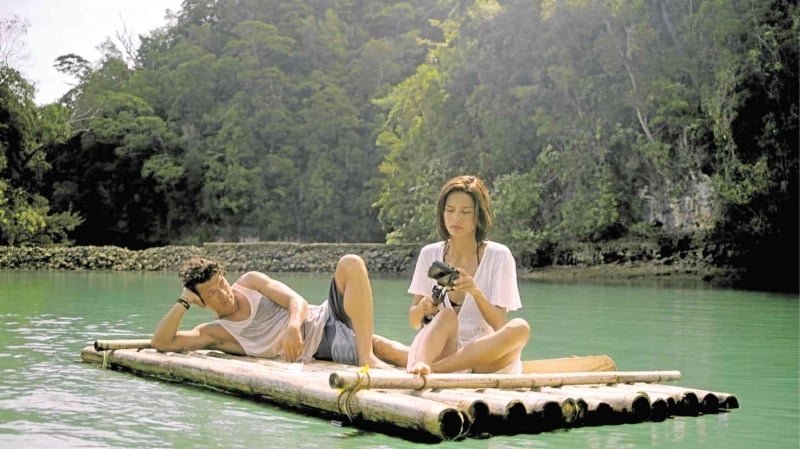 Siargao is not only a light-hearted movie packed with amazing drone shots, it highlights its pro-ecology message to the audience to take care of the island. Aside from tourism sustainability, there is an advocacy angle to it. Volunteer activities like kids' artworks and coastal clean-ups are just some of the things to do to promote the preservation of Siargao's beauty and charm.
Also read: 10 Filipino Movies That Will Inspire You to Travel the Philippines First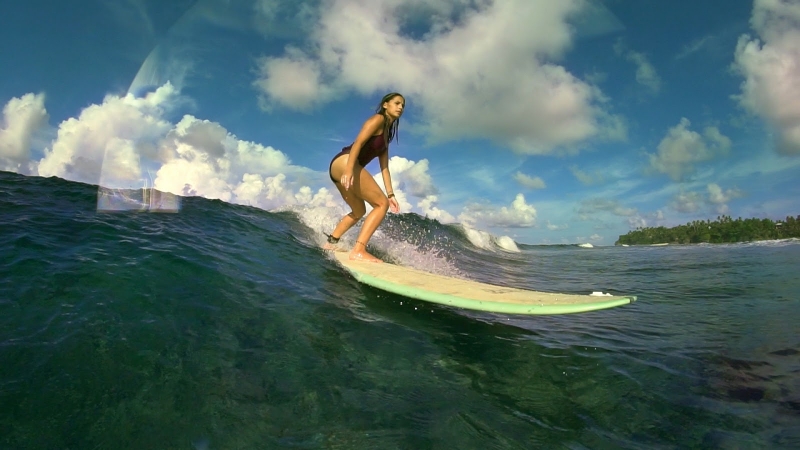 After watching the film, it makes me want to book a ticket to Siargao to do an escape trip myself (and I already did!). Siargao brings back the simplicity of life where you just need the basics. It is a place where time moves slowly, WiFi is spotty but there are so many things you can do around the island. You can party with both locals and tourists, laze the afternoons away at the beach, do some volunteer activities, or just catch some waves. You know where to go this summer.
*All images courtesy of Ten17P