"It looks like a scene straight from the movies!"
That's what I tell myself, as I see several groups of party goers passing me by. I see women fashionably dressed in heels, long skirts and skimpy tops, but I also see some wearing only jean shorts, loose tops, and slippers. No man is dressed fancy. There are the usual shoes and pants, but most of them are in beach wear – khaki shorts and tank tops, sometimes an occasional unbuttoned polo shirt. I think I may have even seen one with a floral print earlier. This picture right here reminds me of those movies set in Hawaii, hence, the first line.
Also read: A Complete Siargao Travel Guide for Non-Surfers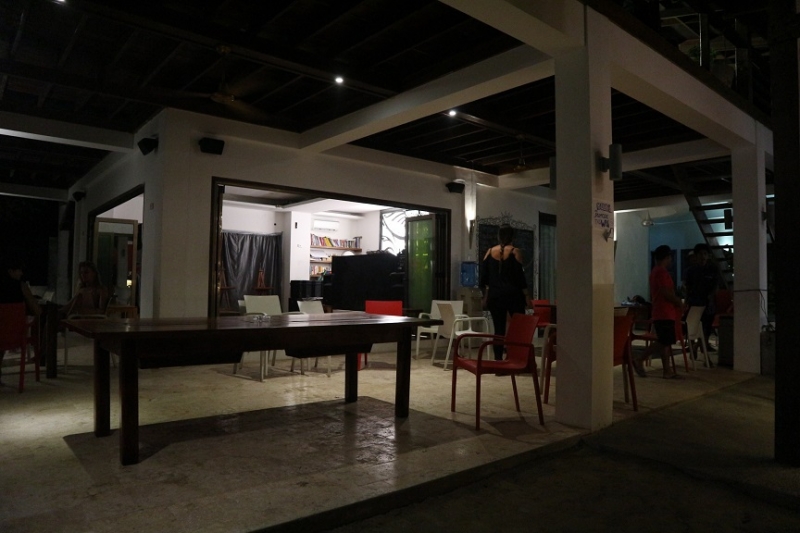 I, together with some other travellers whom I befriended earlier in the day, am seated inside an open air restaurant that was quickly transformed into (somewhat) a nightclub. That's what I'm calling it at least.
Earlier in the night, they've already arranged plastic cups in pyramids on one of the dining tables. Wild. Behind that is a room with a DJ that's already spinning. He's playing something that sounds like EDM, but more mellow. Sometimes, a little hip hop gets into the mix. It's a quarter before 1pm, and the party's just getting started. I don't say that for mere expression. The crowd is literally just starting to pour in. I would've thought that parties here would start earlier; Siargao being an island and all. Obviously though, Siargao isn't your average island.
Also read: 3 Days Siargao Itinerary for Your Next Barkada Getaway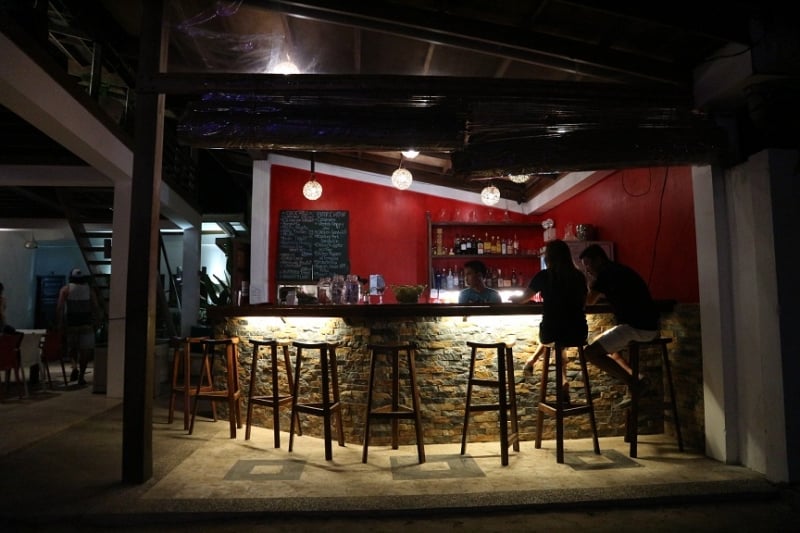 The locals come together in groups, and position themselves by the beer pong table. I'm pretty sure that these are the same people I've seen surfing. While the foreigners come in twos or fours, but who's really counting? Even though they've come separately, both locals and foreigners eventually gather together like they know each other.
Some Caucasian girls are now playing beer pong against the local men. I hear other foreigners introduce themselves to other groups. More guests have started dancing to a song that I don't know. I see people standing on the beach, holding bottles of beers or plastic cups of rum and coke, conversing about anything they can think of under this beautiful night sky. And they continue talking for anyone who's willing to stick around and listen. It's a big, but calm, beach house party.
Such is the beauty of the Island. It's as if everybody knows everybody here, but I noticed that it's not just during parties. I guess credit should also be given to the long haul travellers who fly here every day. They are all familiar with the need to make friends as they navigate country after country, not knowing anyone. It creates a pretty chill atmosphere, and it gives you the confidence to start a conversation with other people.
The island vibe that's felt during the day also carries well into the night. Here, right now, it seems to me that there is no hierarchy of classes. No one is trying to impress with their clothes, rarely does anyone raise an eyebrow, and it seems that no one is trying to be better than the other. Everybody can become friends out here and, in my opinion, that's exactly what island parties should be about. This is the kind of party that I'd want to keep coming back to.
Also read: These 7 Travellers Conquered Siargao During Martial Law: Is It Still Safe to Travel There?