Our titas have made a scene in our travel community with their larger than life luggages, their very detailed itineraries, and their much needed coffee breaks. But hey, we can't forget about our equally cool titos who make our trips a lot of fun. Are you one of them? Here are 14 signs you've officially become a tito traveller.
Also read: 18 Signs You've Become a Tita Traveller
1. It's getting harder to plan a trip with friends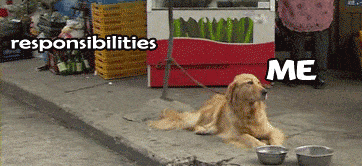 Oh, do you miss the days when you and your friends could travel together anytime and anywhere. Now, you all have different priorities and it's become difficult to schedule a trip where everyone's available.
2. You understand the adult way of travel planning
Piso fare is life! Having a lot of responsibilities, you can't splurge that much on trips anymore. You've become more aware of how to plan your trips wisely: checking out the cheapest tour itineraries, making sure everything is in order so you avoid paying for late fees, and even knowing what to pack to avoid unnecessary expenses.
Also read: 10 Things You Never Knew You Needed for a Budget Trip
3. You'd rather drink at your hotel than party out
Back then, you were excited to party out and meet new friends from everywhere. Today, wild nights just don't excite you anymore. You'd rather enjoy the company of a few of your friends as you drink reasonable amounts of alcohol at the hotel bar, as you talk with them about life and future plans. Not to mention, your choices of drinks now revolve exclusively around beverages way smoother than that deadly gin bilog. Next day hangover? No thanks.
4. Mornings mean coffee and the news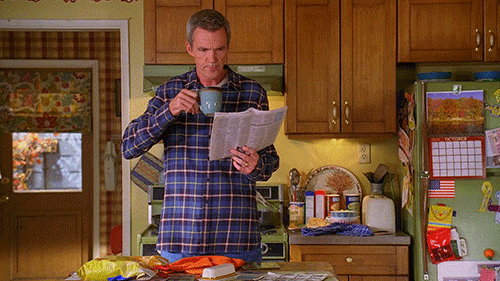 Because you prioritise sleep over anything else, you can now wake up way before lunch time to have coffee and catch the morning news. It doesn't matter where you are in the world — you must always take part in being a responsible citizen by updating yourself with current events. Besides, you need to watch out for gas price hikes so you can charge your carpool-mates for the right amount of gas money.
5. Buying pasalubongs for your pamangkins is a priority
You're the best tito for a reason: you just love spoiling those cute pamangkins of yours. You know that all it takes for your masungit niece to kiss you on the cheek is a cute gift in her favourite colour.
6. You endure road trips through making a whole bunch of tito jokes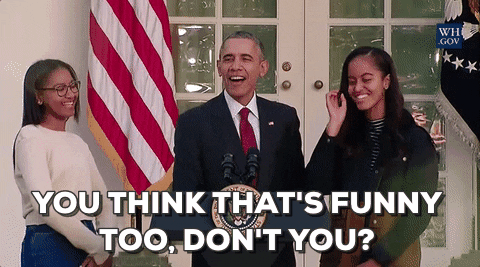 The ability to make corny jokes is the ultimate telltale sign that you're officially a tito. For that, audience impact is the least on your mind. So what if no one laughs at your jokes? Your humour is on a whole other intellectual level that only other titos can comprehend.
7. Your dad bod doesn't bother you anymore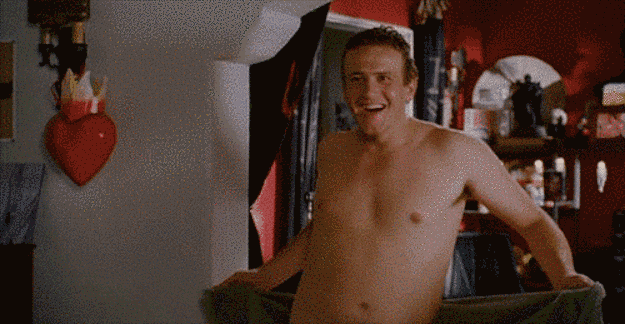 When you go to the beach, you have no problem flaunting your belly. You've fully accepted that those abs won't be coming anytime soon. Still, you try to jog once a week and you haven't cancelled your gym membership even when it's been months since you last worked out. At least you try!
8. But, you try to lessen the putok-batok food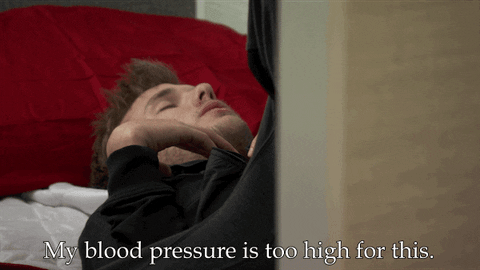 Being fluffy doesn't automatically mean you've let yourself go. Sometimes, your metabolism just can't catch up with your lifestyle. You're now more conscious of your food intake, especially since you realised that it now only takes a few bites of lechon to make you dizzy.
9. During boat tours, you're more excited about the boat than the tour
While your travel buddies excitedly point their cameras to the beautiful sights around you, you're busy chatting with the boatman about the boat's engine, what fish it could catch, or what makes it different from the other boat you just rode in. Well, who could ever make men un-love their machines?
10. You've understood the fun in board games
Who's the genius who invented this fun way of getting your heart racing while barely moving your muscles? Man, board games are fun! It's particularly special when you can drag your younger pals to have a match with you. Instant quality time booster.
11. Room-serviced massages are essential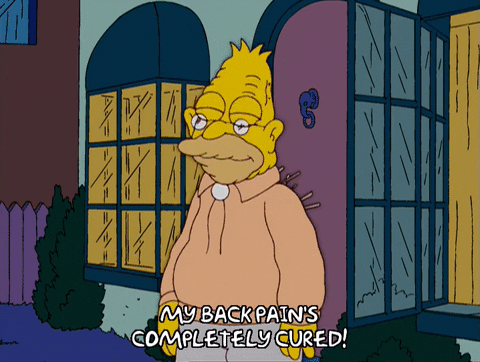 Back when you were in college, going on adventures that required you to exert energy was a piece of cake. Now, everything hurts. It was only a two-hour plane ride, and you're already complaining about a headache, a sore back, and cramping legs. This is why you don't book a hotel unless they have a room-serviced massage. There's nothing that could beat that!
12. "Nung panahon namin…"
"Nung panahon namin, malinis pa ang Boracay."
"Wala pang turista dati sa Palawan nung unang punta ko dito."
"Dati, isang kuha lang ng picture, okay na. Sayang yung film eh."
"Buti na lang wala pang peysbuk peysbuk noon."
You can't stop comparing everything to how it was back in the good ol' days. It's like your life mission is to convince everyone that you need to build a time machine ASAP because nothing in the present is as great as the past.
13. You own too many souvenir shirts
Having the time to travel is a feat, especially now that you're full of responsibilities. For that, you proudly wear your souvenir shirts everywhere you go. It's pretty convenient, actually. You don't need to pack too many t-shirts because you'll end up wearing your newly purchased souvenir shirts anyway.
14. Your road trip playlist has lots of OPM classics
All of your friends will have to agree that Overdrive by Eraserheads still makes one of the best road trip songs. Your playlist is old but gold, and you feel responsible for educating your younger pals on the greatest songs of all time.
So, have you checked off enough items to say that you're a certified tito traveller? Being a tito traveller doesn't mean you have to stop being fun. It only means that you now have a better grasp of adulthood and relationships. So congratulations, and on to more adventures!