Contributed by The Wise Living
You want to explore the Lion City and take advantage of its offerings, but you can't spend a lot of money unless you want to break the bank, right? I know how that feels, being a two-time traveller to Singapore myself.
That's why I made this ultimate Singapore budget travel guide especially for you! Let's get started.
Exploring Singapore with less than ₱6,000 pocket money: Things to know
Travelling to Singapore on a budget is possible. You just need to know which activities you need to splurge on, and which activities you can take on that will save you money and enjoy the sights at the same time.
Always bring a water bottle with you. You can drink the tap water. The weather in Singapore is usually humid, so you need water for dehydration. Also, when you do explore the city, allot some time for freshening up and rest — having a heat stroke is not a fun way to spend your vacation.
How much spending money for Singapore should you bring? A food budget of S$30 per day for one person is already possible if you're going to eat at the hawker centres or if you're going to go grocery shopping. If you don't like to spend a lot of money on food while travelling, you can also bring some packed food from home. Alternatively, stay at hostels or hotels which give free breakfast so you can also pack it up with you for when you're going to explore the city.
Are Singapore tourist attractions expensive? Good news: No! You can visit some attractions on a budget — some of them are even free.
Also read: How I Explored Singapore in Just 48 Hours
Day 1 of my Singapore budget itinerary
Singapore Botanic Gardens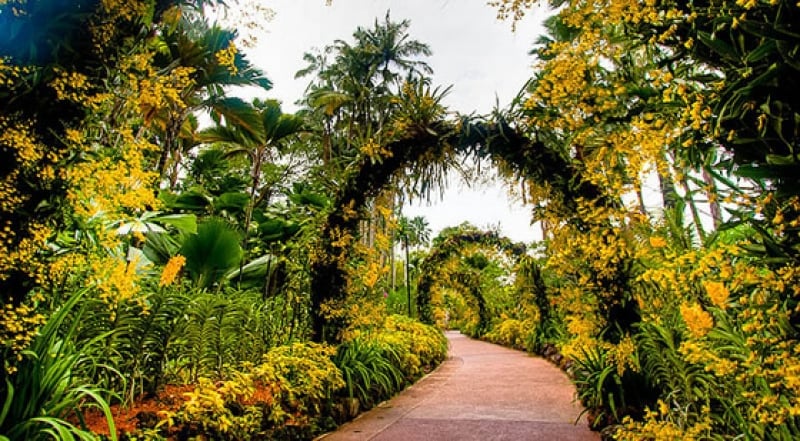 Cost: Free (except for National Orchid Garden)
First thing on this cheap, fun, and easy Singapore itinerary is the Singapore Botanic Gardens, a 160-year-old visitor attraction that provides educational and recreational facilities for every visitor who's interested to explore nature's wonders. It's open as early as 5am so you can make the most out of your first day in the city.
As the most visited botanic gardens in the world, Singapore Botanic Gardens also features free walking tours and you can enjoy free music in an enchanted garden!
Lunch at Lau Pa Sat Hawker Centre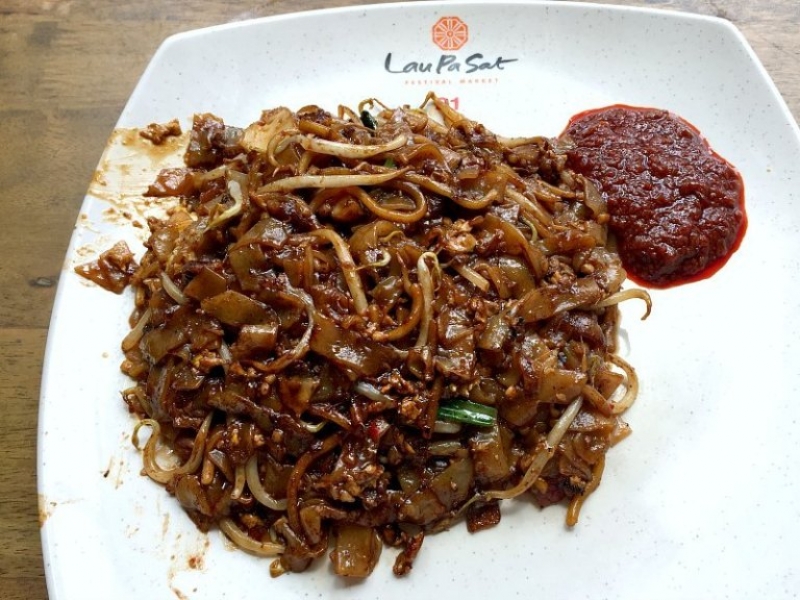 Cost: Around S$4-5 (₱150-180) per meal
Also known as Telok Ayer Market, this popular food centre is located centrally in Singapore's business district. It's a must for every foodie to visit here at least once in their life, so if you're a certified one, make sure you drop by for lunch!
My favourite picks? Fried Kway Teow (S$4 or ₱150) which consists of smooth, savoury noodles that have a nutty texture when you bite, and Fragrance Garden Chicken Rice (S$4 or ₱150). When in Singapore, eat what the Singaporeans eat, right?
Singapore river walk: Merlion Park, Esplanade, and Helix Bridge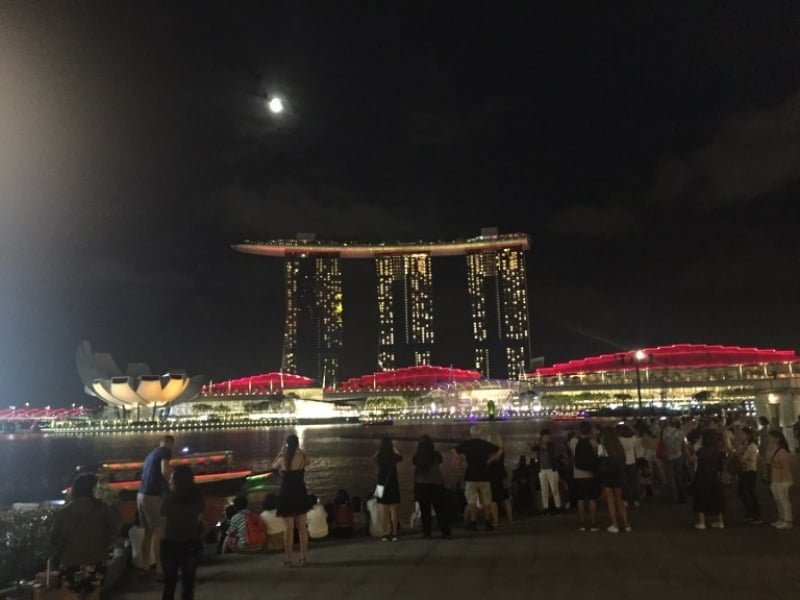 Cost: Free
You know what's amazing about this part of my Singapore budget trip itinerary? Aside from the iconic Merlion Park, you can take in the breathtaking view of Marina Bay Sands. Plus, you also get to enjoy free activities that are available in Esplanade. Nothing says enjoyment than experiencing workshops, concerts, and even exhibits for free!
Singapore river cruise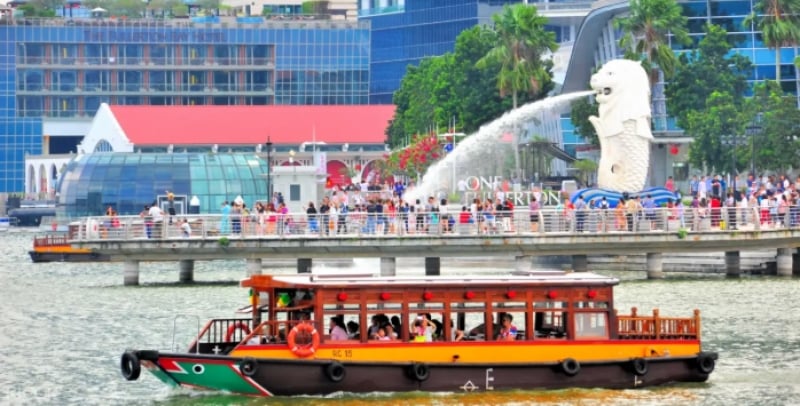 Cost: S$19 (₱690)
Now, if you want to experience Singapore in all its glory, go on a Singapore river cruise — guaranteed to make you enjoy Singapore, even if you're alone, with a lover, or even with your own family!
I was actually a bit surprised when I saw the ticket price. For just S$19 (₱690), you get to enjoy a relaxing cruise ride around Singapore! I've been to other countries that offer cruise tours, but they were much more expensive. So if I were you, I'd definitely grab this chance to enjoy the sights and relax on the cool, refreshing ride.
Gardens by the Bay (better at night)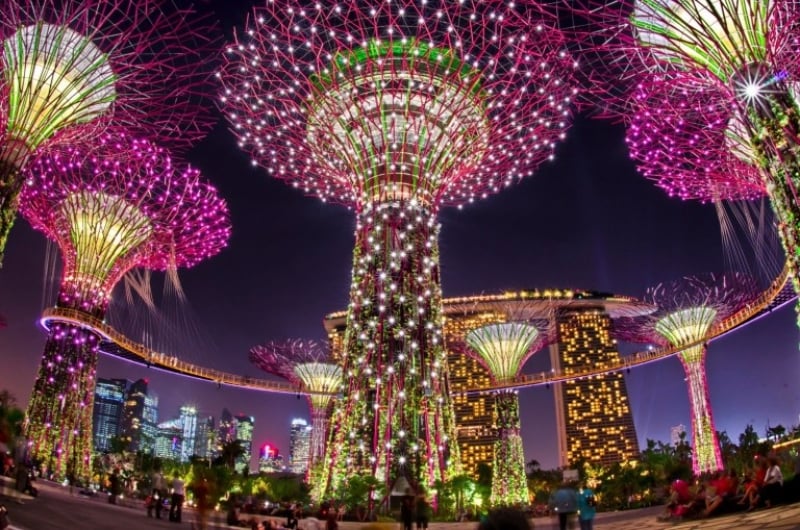 Cost: S$21 (₱770)
The Supertree Grove, Sun Pavilion, World of Plants, Heritage Gardens, and Far East Organization Children's Garden all offer free admission. Great news if you're saving money and you still want to explore, right?
Of course, some things are still worth paying for, like the Flower Dome and the Cloud Forest. Tickets are usually priced at $21 (₱77) but you can get them for $17 (₱620) from third-party booking platforms.
Don't stay out too late, though, since you'll have a pretty early morning start on your second day. After all, you want to make the most out of your three days in Singapore, don't you?
Daily expenses: S$45 (₱1,640)
Day 2 of my Singapore budget itinerary
Universal Studios Singapore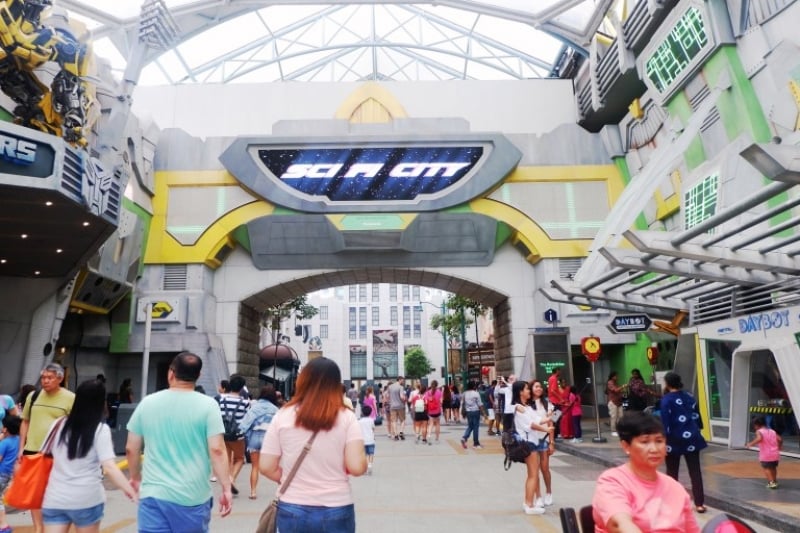 Cost: S$58 (₱2,120)
Tickets to Universal Studios Singapore are pretty steep, so make sure to spend the whole day at this attraction to make the cost worthwhile. After all, you'll need a lot of time for all the lining up, taking pretty pictures, and trying out the amazing food selections that they have to offer.
Buying your discounted tickets online is easier. Just save the PDF file you'll receive in your email, and then scan it at the entry gate. You save S$8 (₱290) when you buy it online, too!
Daily expenses: S$58 (₱2,120)
Day 3 of my Singapore budget itinerary
Singapore Chinatown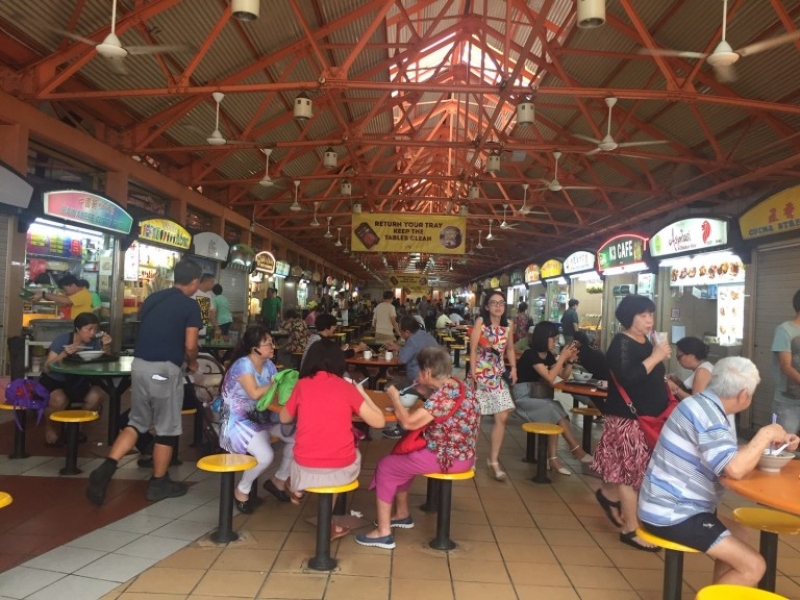 Cost: Free
Since Singapore is a cultural melting pot, exploring Chinatown can let you visit a church, a mosque, as well as Indian and Chinese temples all in one trip! You can spend the whole day here tasting new flavours and savouring multicultural sights, so pace yourself, okay?
Another must-try Singapore food? Hawker Chan's Chicken Rice and Noodle for just S$2 (₱70)!
Singapore Cable Car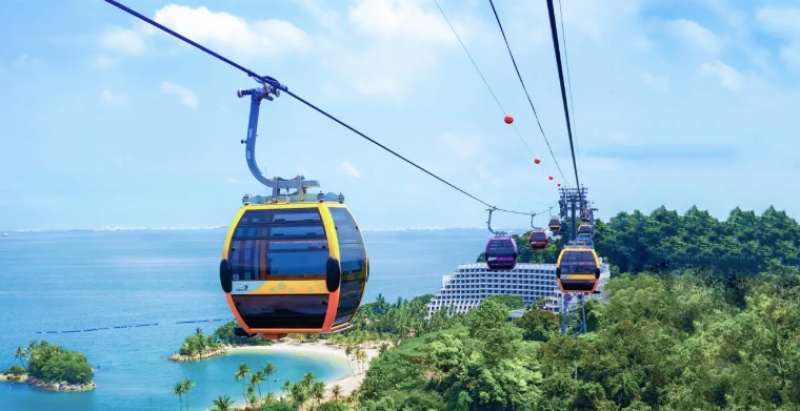 Cost: S$26 (₱950)
What's the best way for you to end your trip to Singapore, you ask? Visiting Sentosa Island via cable car, of course! The view from the top is so good — it's like walking on clouds. The ticket price is very reasonable, too, considering that Singapore is known to be an expensive city.
S.E.A. Aquarium, Sentosa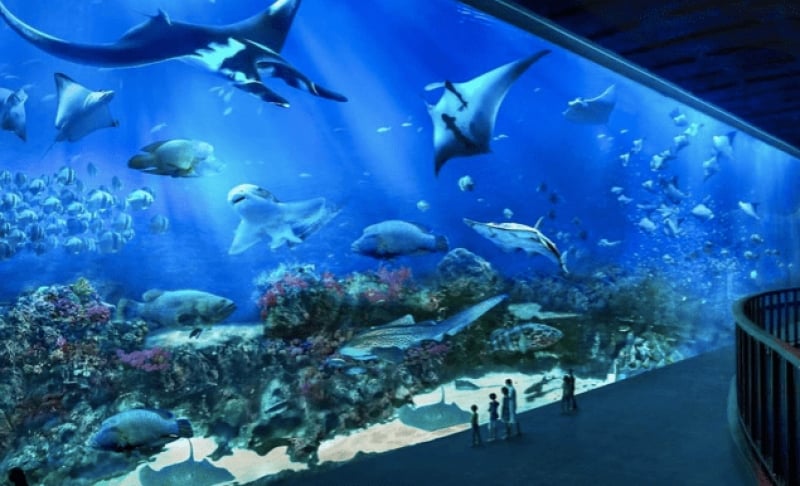 Cost: S$30 (₱1,100)
Did you say giant octopus and astounding dolphins? The S.E.A. Aquarium in Singapore has both, plus plenty more! I was convinced to check it out after reading reviews saying that there's usually no queue and that it's simply the best aquarium in the world. Not to mention
Daily expenses: S$56 (₱2,040)
Also read: Top Things to Do in Singapore — UPDATED for an Exciting Stay!
There you have it! My total budget for three days in Singapore is S$159 (₱5,800), excluding airfare, accommodations, and other pre-trip expenses. It can still go down to only S$136 (₱4,960) if you book your tickets to most of these Singapore attractions online. This way, you get to save more money for food and souvenirs that you want to bring home! You're welcome.