Contributed by Travelista Journal
Singapore is known for its temples, gardens, parks, and advanced architectural style that are like no other. Because of this, it's hard for travellers to resist posting pictures of their travel experiences on Instagram. In fact, I personally thought, "Why not share mine?"
Also read: Here's How You Can Maximize An 11-Hour Stopover In Singapore
1. East Coast Park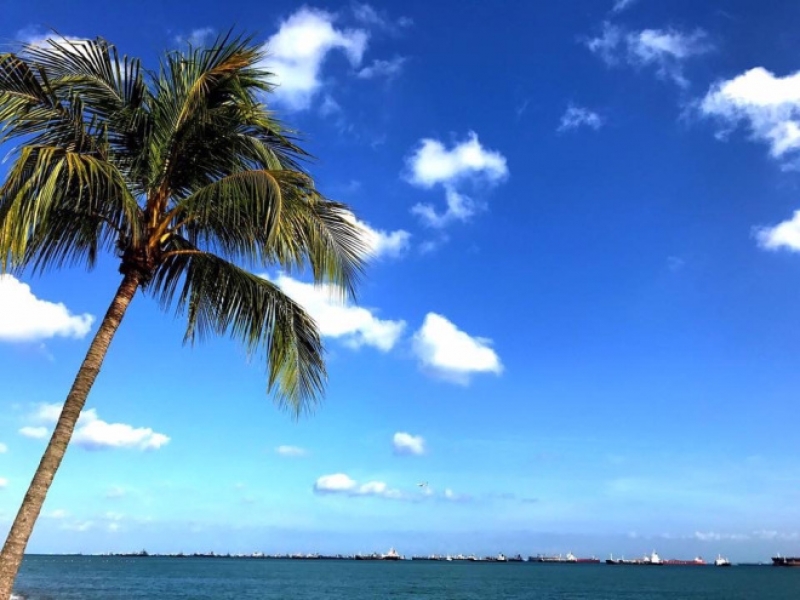 This is a place where locals and tourists flock for the sporting entertainment and dining attraction. It's a great place to just sit back and relax while enjoying the coastal breeze and the warm rays of the sun.
Feeling hungry? No worries there's a number of restaurants, coffee shops, and bars along the beach to grab a bite or have a cocktail. On weekends, this is a place where family and friends gather together to have a picnic by the beach, under the coconut palm trees. The area offers picnic tables and a public barbecue grill.
The place is very famous for cyclists and joggers. The park is shaded with lots of green trees and has very organised bicycle lanes, jogging track, and other park amenities. You can rent a bicycle here and cycle all the way to Gardens by the Bay East, Marina Bay Sands, Singapore Flyer, and its cityscape.
2. Bicycle Park at Boon Lay MRT Station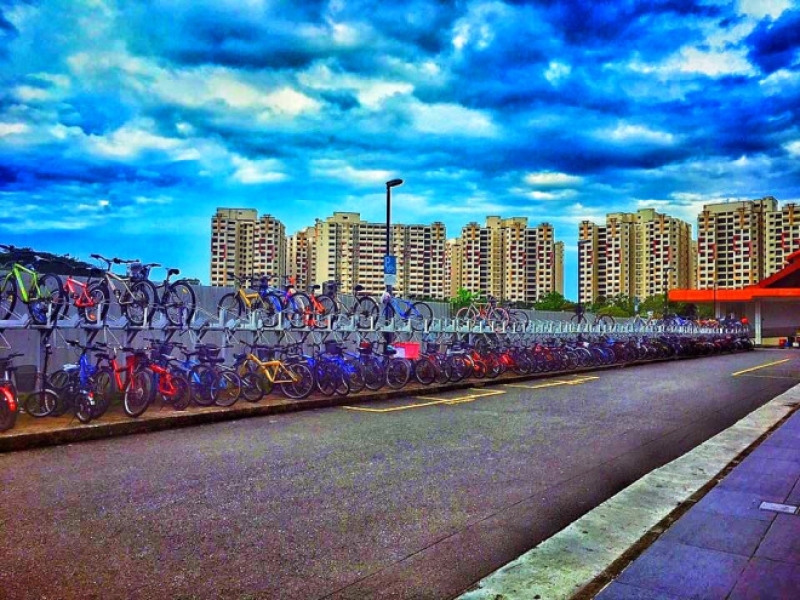 I was impressed with their double-layer bicycle tender located at the ground level of the Boon Lay MRT Station in the Jurong area. I passed by in the early morning and headed to the waiting station for our shuttle service going to Malaysia when the double-layer bicycle tender caught my attention that I couldn't resist taking a photo.
3. Haw Par Villa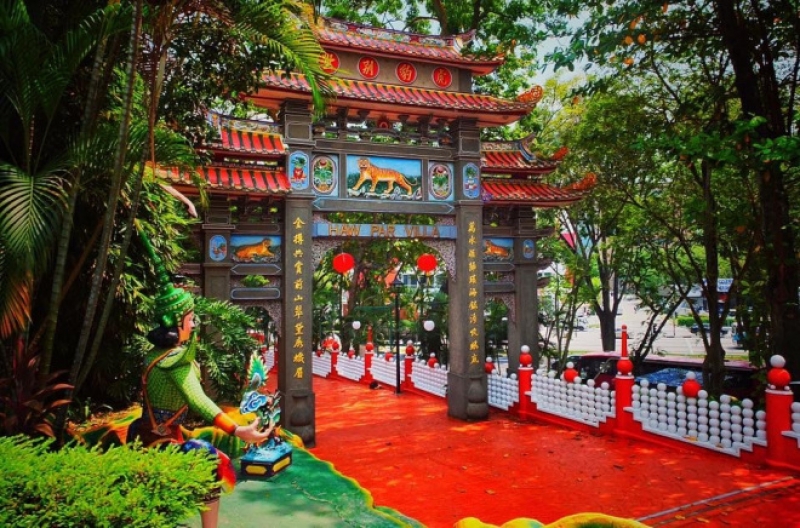 Commonly known as Tiger Balm Gardens, Haw Par Villa has over 1,000 statues and 150 dioramas depicting various Chinese folklore and mythologies. The theme park was built by the two brothers Aw Boon Haw and Aw Boom Par, with the intention of making it a place where parents can take their children to teach them about morality and proper conduct.
Some of the depictions are very detailed which makes the place a little creepy for children, and even for some adults. The most famous attractions for adults here is the diorama of the "Ten Stage of Hell". According to Chinese mythology, a soul passes through a series of courts before it can enter Heaven. Punishment awaits those who are proven unworthy. 
Haw Par Villa may not be your average tourist attraction but it is still a must-see place, especially if you are fond of Chinese culture and mythology.
4. Chinese And Japanese Garden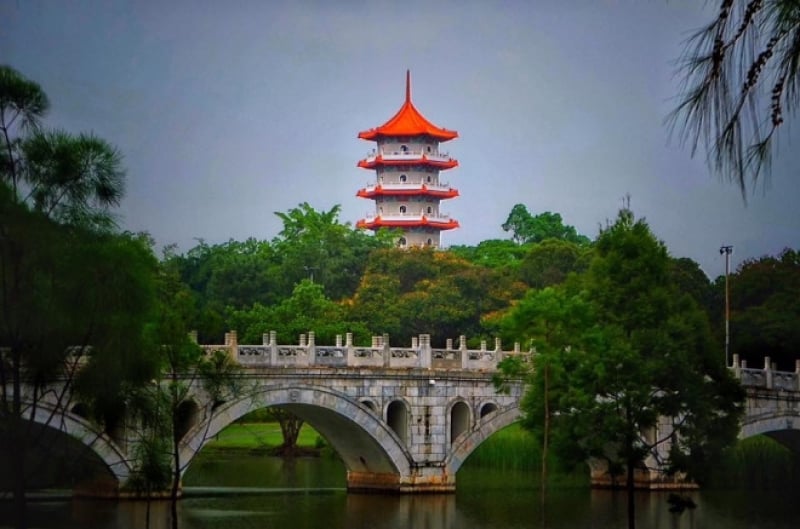 This is an ideal place to go and visit if you are looking for some peace and serenity.  The Chinese Garden has good bonsai collections, pavilions, pagodas, streams and states of Chinese heroes. Both gardens are very popular with photographers and lately, cosplayers.
You can climb the spiral stairs of the Pagoda to catch a great view of the garden and the nearby Jurong Lake and golf course.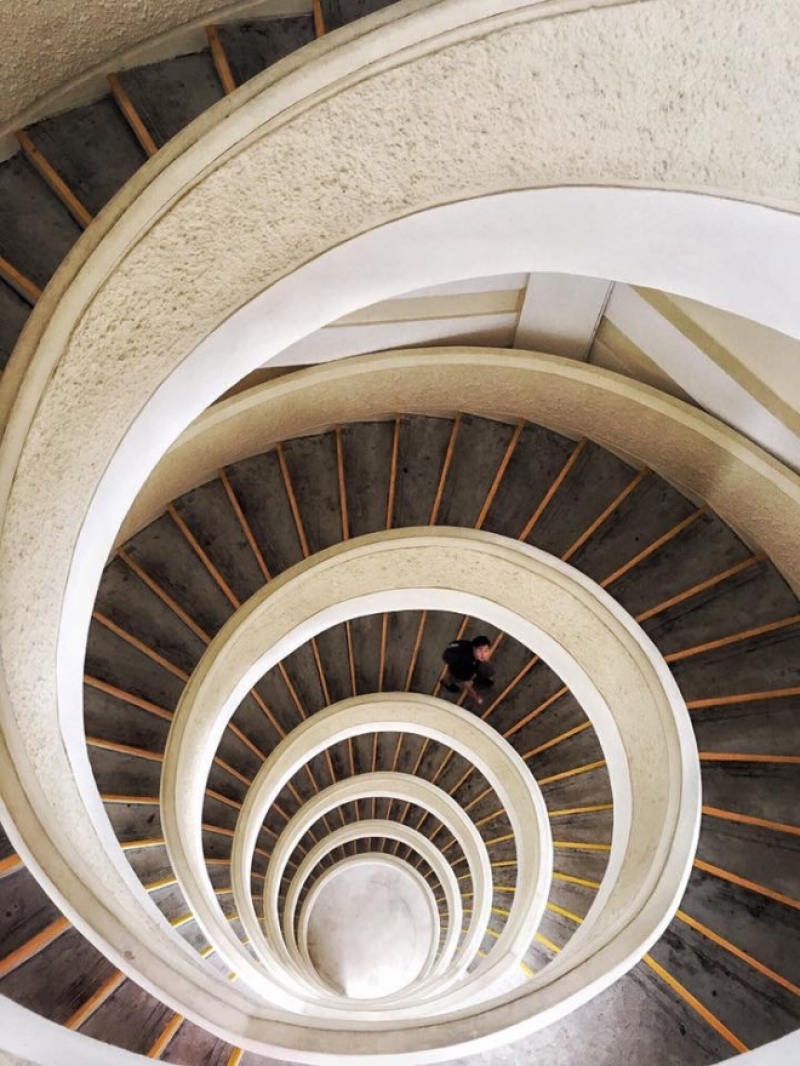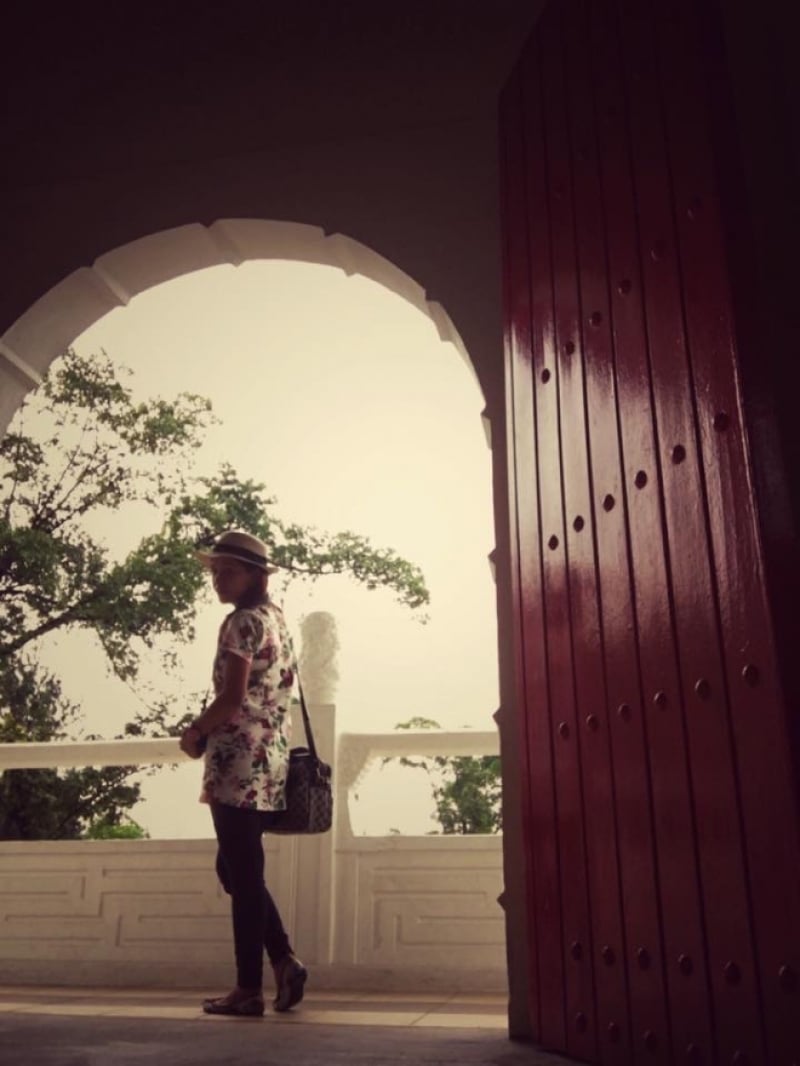 5. Marina Bay Walk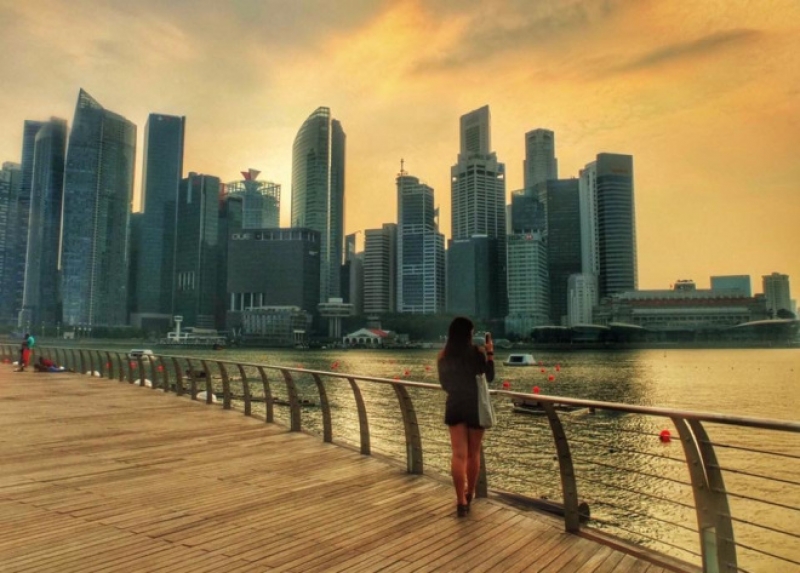 Whether you are looking for a lovely place to walk, malls filled with great shops, or delicious cuisines in fine restaurants, Marina Bay has something to offer everyone. People from all walks of life gather here and enjoy the sunset view while some take their time strolling along the waterfront promenade. They also enjoy the beautiful view, of sights and attractions, from the water on board a river taxi.
6. Haji Lane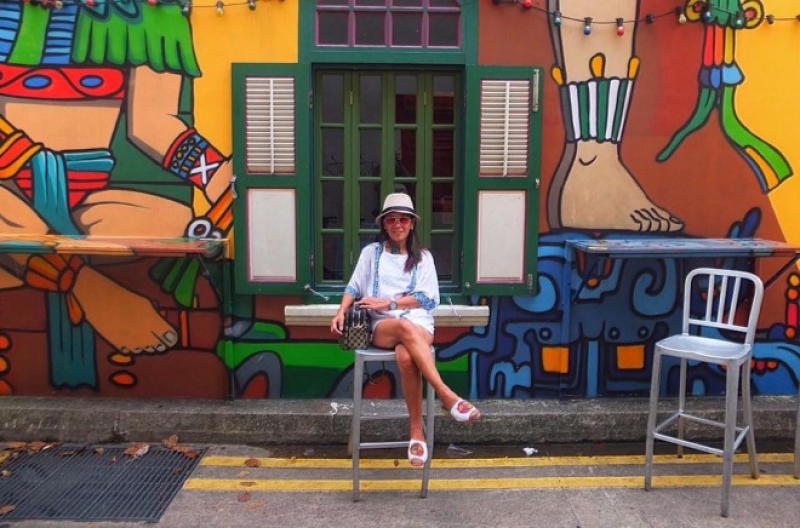 Fashionista Paradise as they call it. This little gem is tucked away in the narrow alleys located in the Kampong Glam neighbourhood of Singapore. This street in the Arab Quarter now stands out as the go-to location for a great shopping experience in Singapore. Here you can find a collection of vintage items, quirky designs, colourful dresses and even vintage cameras. The lane itself has lots of candy coloured shops, houses and interesting murals which are great for picture-taking.
7. The Arab Quarter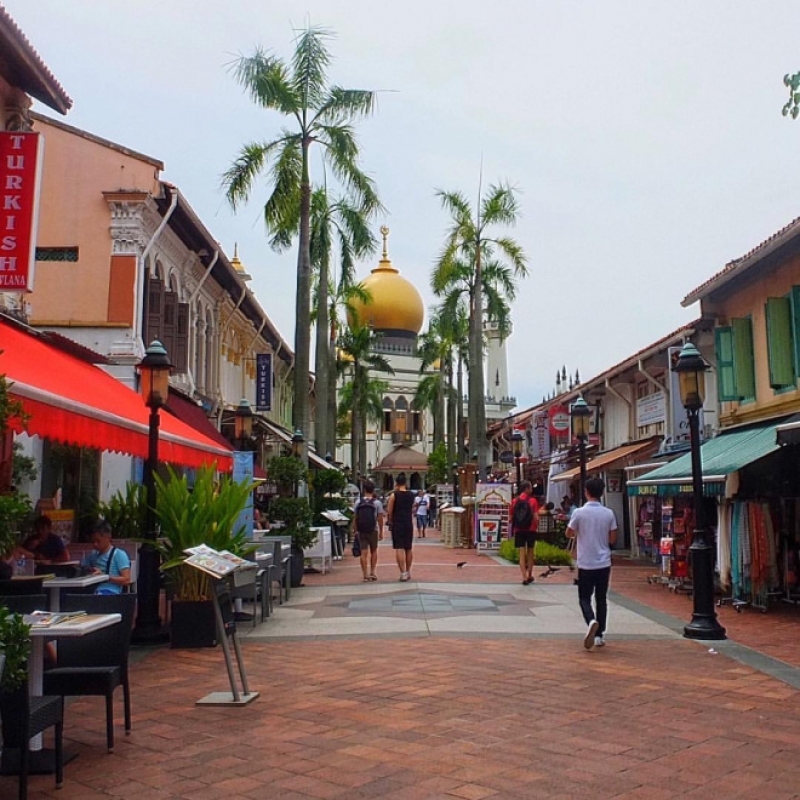 This area of Singapore is full of vibrant colourful shops offering various items for sale such as hand-knotted Persian rugs, carpets, leather, perfumes, patchwork quilt, colourful textiles, and baskets. The heart of the quarter is the Masjid Sultan Mosque which was built in 1928. Surrounding the mosque are restored shophouses, street arts, and restaurants that offer a distinctive Middle Eastern cuisine and experience.
The Masjid Sultan Mosque is considered the "national" mosque of Singapore. This place of worship is definitely worth a visit, no matter what one's religious beliefs are.
8. Rochor Centre Flats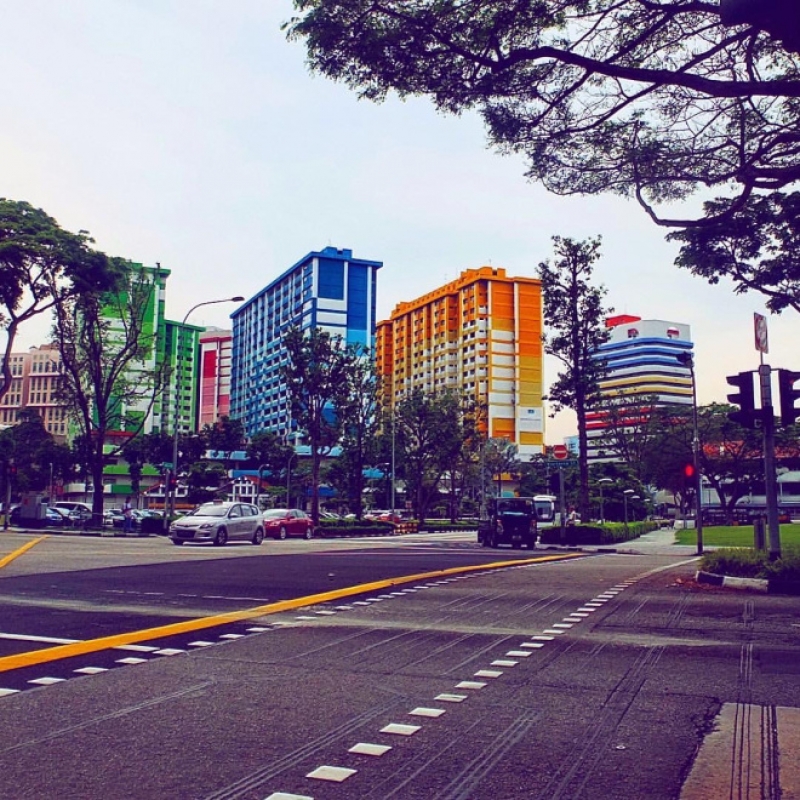 Rochor Centre Flats is known as the iconic housing blocks of Singapore. It is a group of buildings in Singapore built by the Housing and Development Board. Way back in the 1960s, there was a large number of people living in a slum-like condition with poor sanitation due to the insufficient housing of Singapore's increasing population. It was then that Rocher Centre was built and completed in 1977 to take residents and businesses that were uprooted across the city.
Rocher Centre is situated in the business district in Bugis. It leaves a strong impression on the urban landscapes of Singapore with its colourful facades. However, this centre will gradually fade with its vivid colours into the pages of history as it makes way for the upcoming North-South Expressway.
9. Future World @Artscience Museum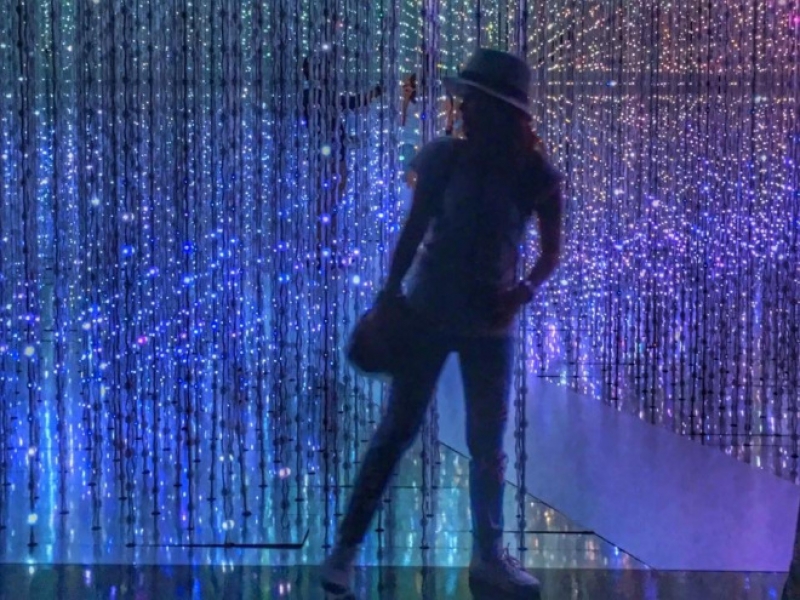 Find yourself at the centre of the universe, as the light body of the installation responds to your mass and motion. This stunning artwork is created with teamLab's Interactive 4-D Vision Technology and more than 17,000 LED lights, giving the illusion of stars moving in space.
10. Old Hill Street Police Station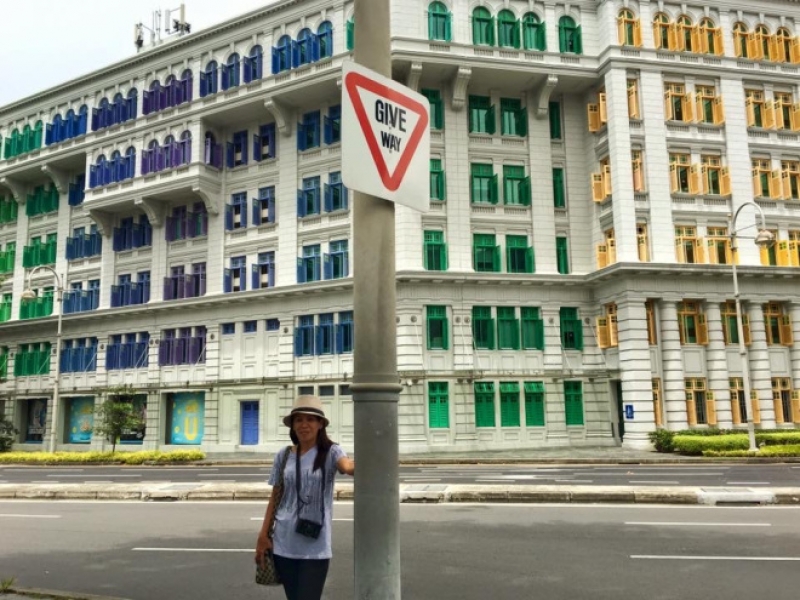 Formally known as the MICA Building home to the Ministry of Communications and Information and the Ministry of Culture, Community and Youth. It was officially opened in 1934 and was the largest government building in Singapore at the time.
This iconic landmark in Singapore is one of the travellers' favourite places to pose for a picture because of its symmetrically designed facade, painted in shades of rainbow colours.
11. Cloud Forests – Gardens By The Bay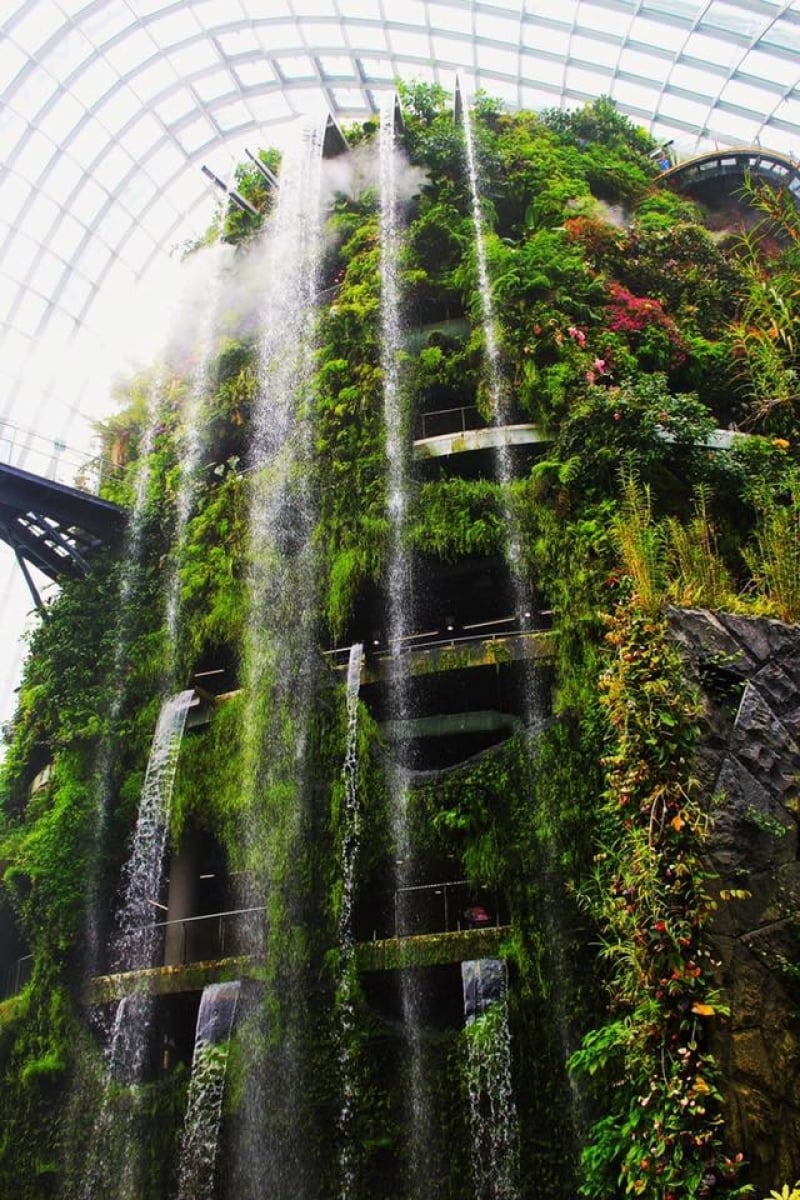 A mysterious world veiled in mist, the Cloud Forest is a 35-metre tall mountain covered with lush vegetation shrouding the world's tallest indoor waterfall. Many visitors are drawn to its jaw-dropping architecture, and spiralling walkways from the top of the world's tallest waterfall, that rains down from over 100 feet above.
12. Flower Dome – Gardens By The Bay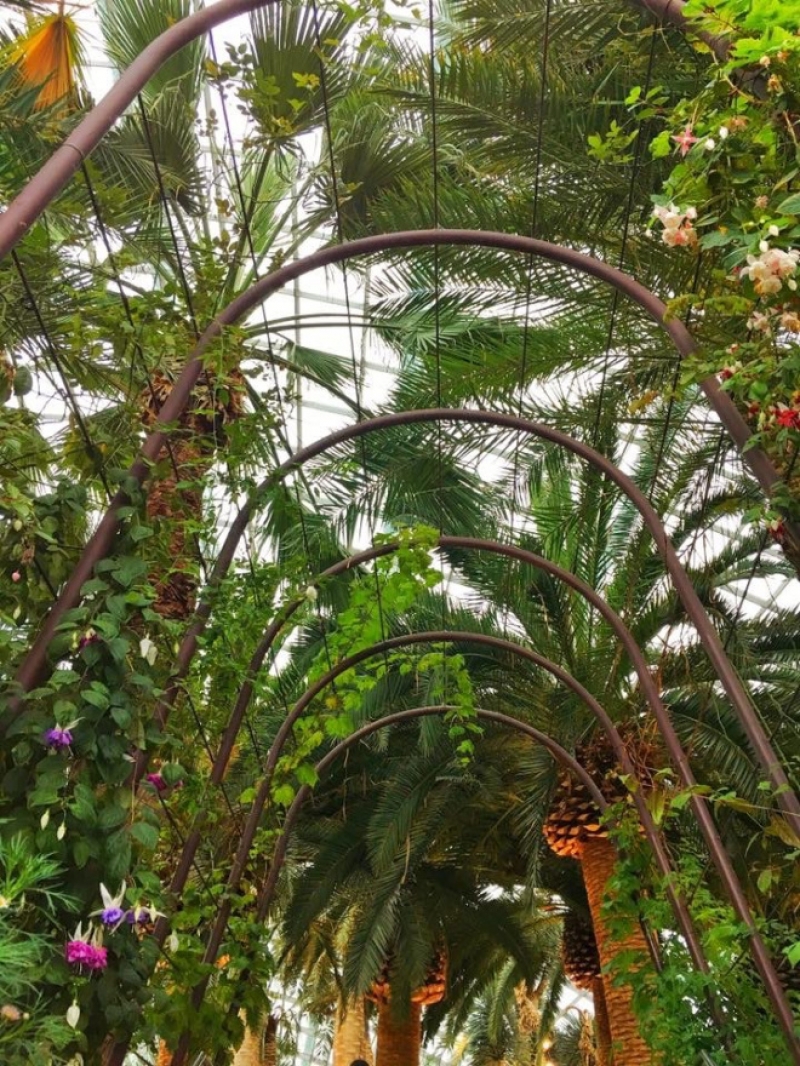 The Flower Dome is the largest glass greenhouse in the world as listed in the 2015 Guinness World Records. Here you will discover not only the amazing beauty of plants and flowers but how they have also adapted to the cool-dry environment.
13. Botanic Gardens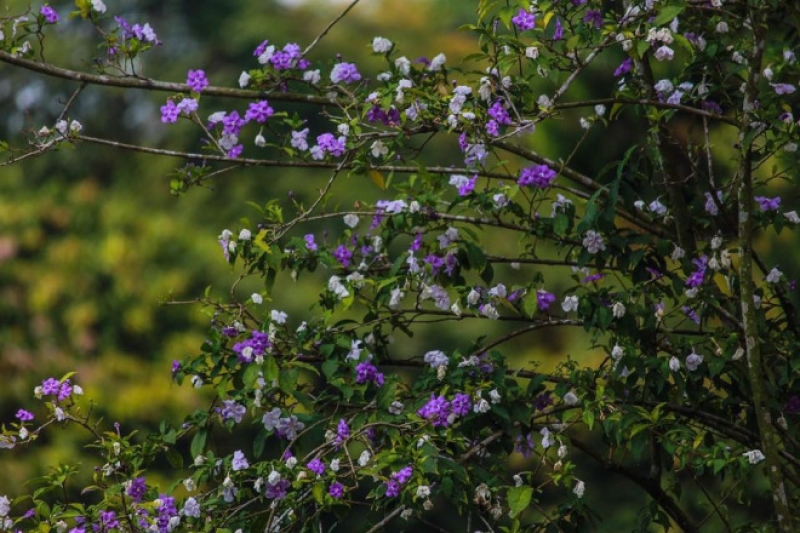 Singapore's oldest garden is a treasure trove for plant lovers or those who simply want to have a good time outdoors.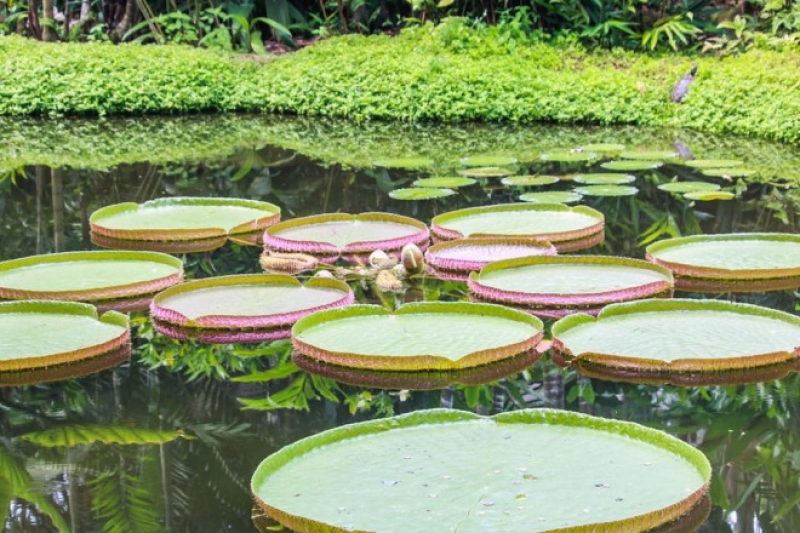 14. Madame Tussauds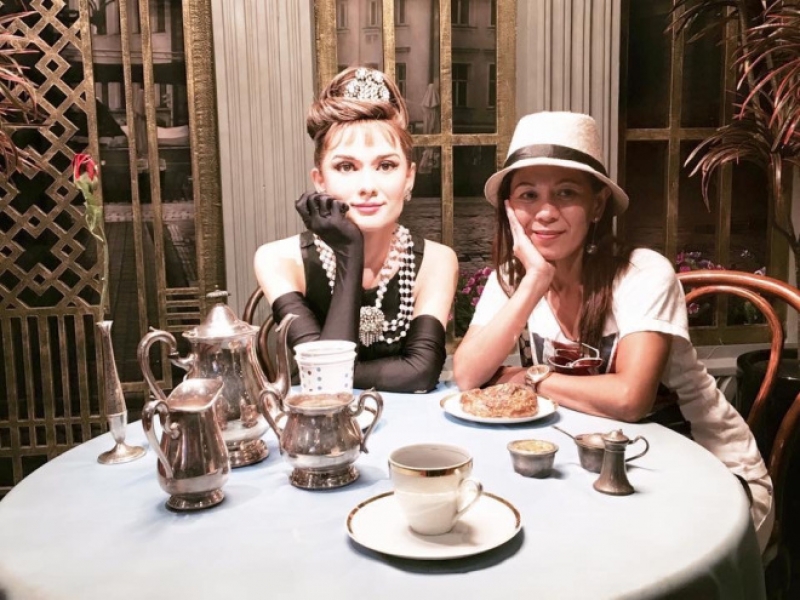 This museum is a place where you get to rub shoulders with your favourite icons.
15. Hooters Singapore – Clarke Quay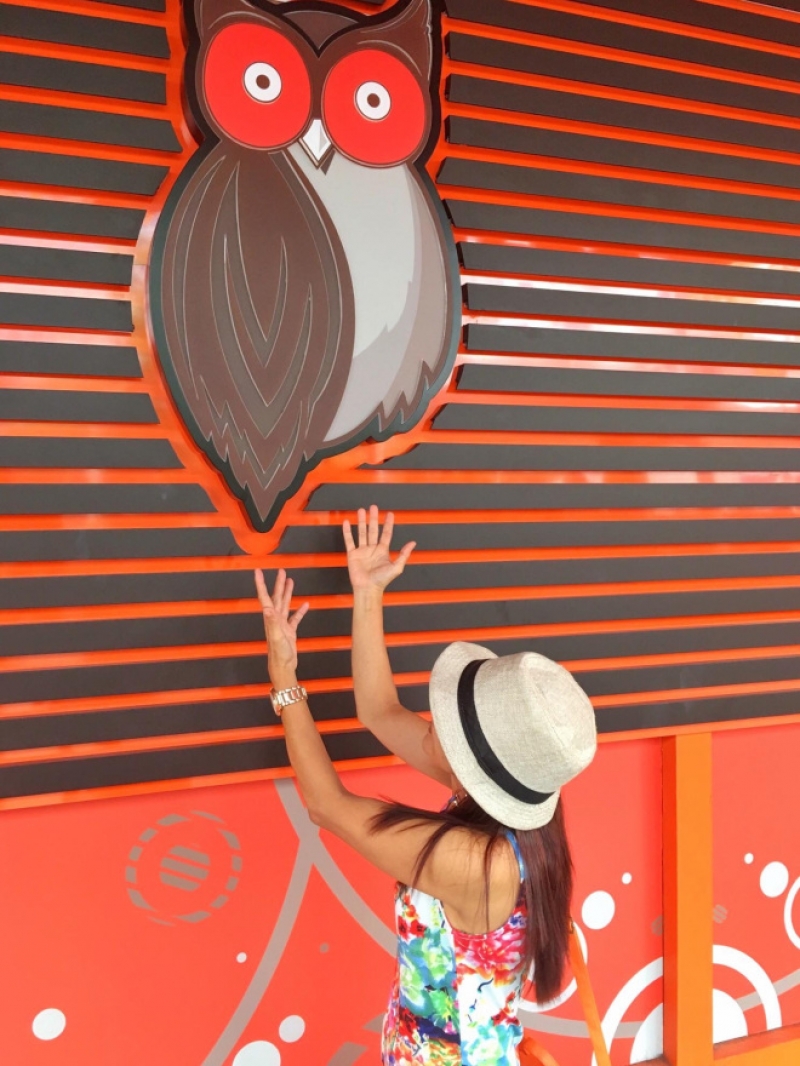 While waiting for your orders why not pose with Singapore's iconic owl logo?
Also read: My 3 Days Singapore Trip: Budget Tips & Cost Breakdown For Filipinos
Photographs are my best souvenir from my travels. Taking great pictures helps me to see in detail and notice the beauty around me. It helps me to truly live in the present.