When we think of zoos, we probably picture lone animals in cages, constantly being forced fed — or not at all — and a bunch of tourists and zookeepers provoking these animals nonstop for photo opportunities. As much as these scenarios do happen, there are other venues out there that aim to revamp them and show what it truly means to be a friend to animals.
Recently, I had the opportunity to visit four of the top wildlife parks in the world currently found in Singapore. All under Wildlife Reserves Singapore, a self-funded organisation committed to protecting biodiversity in Singapore and other parts of Southeast Asia — these parks comprise of the Singapore Zoo, River Safari, Jurong Bird Park and Night Safari. In two days, I went from an apathetic, selfish civilian who feared of any sight of animals bigger than the ants in our house, to someone who now looks forward to more encounters with these remarkable faunas any day.
Also read: This Larger-than-Life Wildlife Exhibit Should Be Included in Every Traveller's Singapore Itinerary
Now that the experience has led me to reconsider my thoughts about zoos, I figured it's high time you should too, especially with Singapore's wildlife parks in mind!
Open concept setup
If you ask anyone who's been to all four parks what they find different in them compared to other zoos, you'll likely get an answer pertaining to its open concept design. This means that the animals are freely roaming the parks with little to no barriers from human contact, particularly in the cases of a few species of birds in Jurong Bird Park and monkeys in Singapore Zoo. In fact, when we were having our breakfast buffet at Ah Meng Restaurant inside Singapore Zoo, we had peacocks casually passing by our tables, before a family of four orangutans went down the trees to pose with us and other visitors.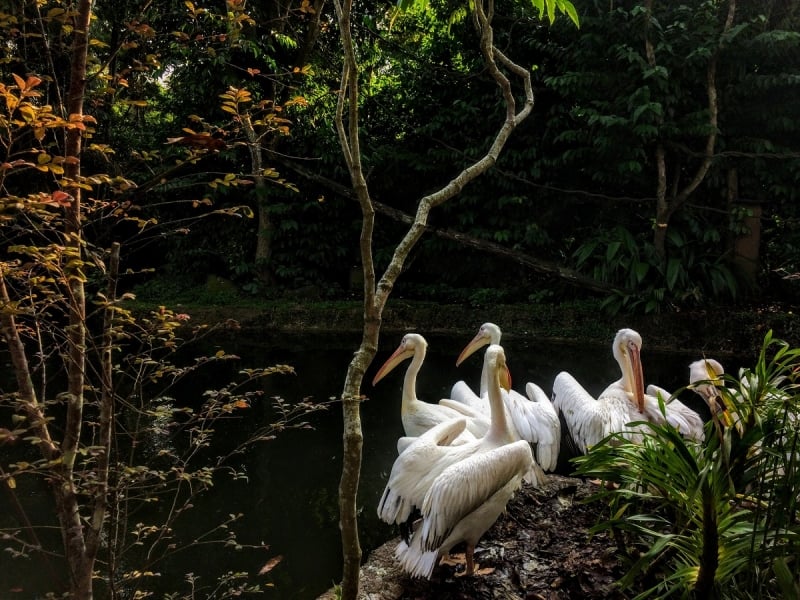 As you walk along the well-marked paths of the park, you'll find more animals like squirrels jumping across trees, which makes you feel like you're REALLY in the wild. The open concept setup is most notable at Singapore Zoo, which houses nearly 3,000 animals of 300 species. Apart from the free-ranging animals, the open concept design also refers to how the sections in the park resemble much of the natural habitats of the animals. They are spacious and rich in flora, which are essential to their well-being.
Four different parks
All in all, the four wildlife parks are home to nearly 15,000 animals that each need particular attention in order to thrive. Imagine having them cramped in a single facility with very little space and thousands of visitors everywhere — it's complete chaos! The good news is that Singapore Zoo, River Safari, Jurong Bird Park and Night Safari represent four separate parks. That being so, a day definitely isn't enough to enjoy all of them.
Singapore Zoo continues to be the world's best rainforest zoo which gets up to two million visitors every year. The 26-hectare park is internationally recognised for its conservation efforts and breeding programmes, as well as the Jungle Breakfast where you can dine in the company of orangutans. Here, you can find the Wildlife Healthcare and Research Centre, which lets you see treatments of animals and interactive displays that allow you to learn more about veterinary practises.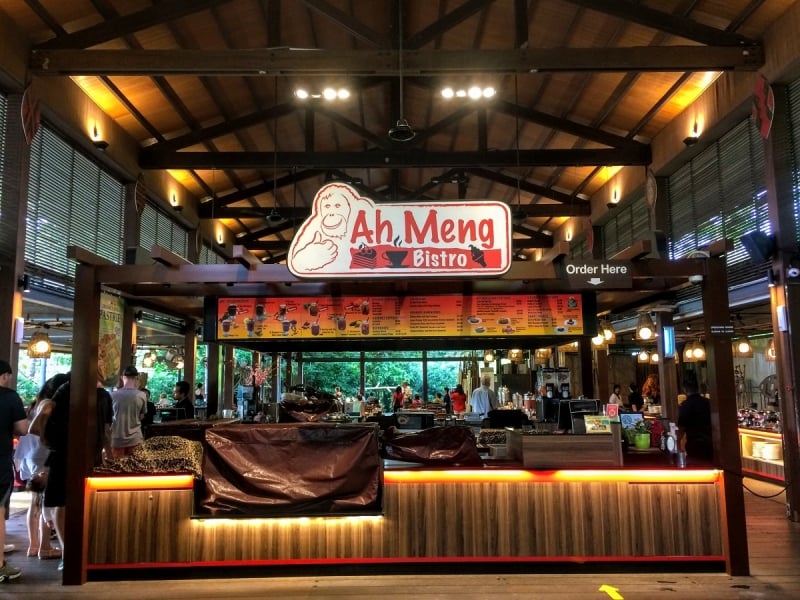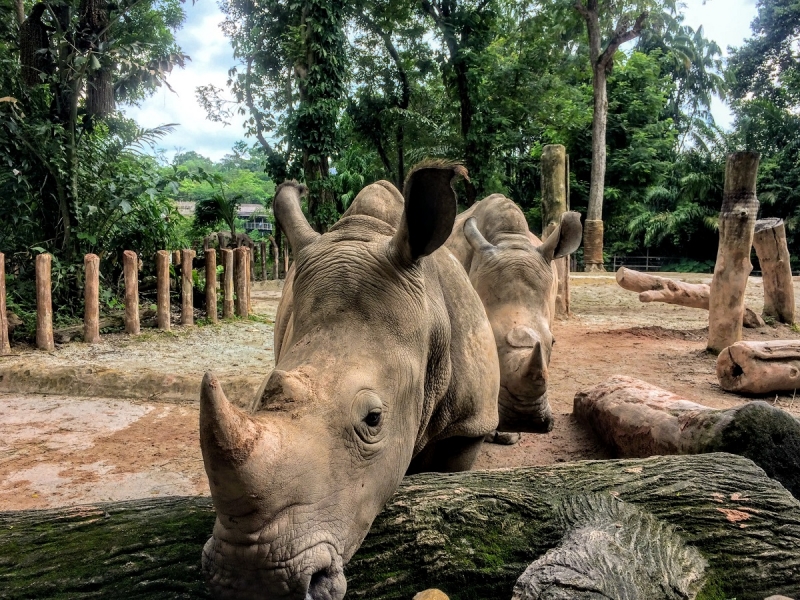 Opened officially in 2014, River Safari features sections that mirror the iconic rivers around the world, including the Mekong River, River Nile and Amazon River — not just in terms of the animals featured, but the overall appearance of a specific section. Apart from seeing the exhibits on foot, you can also hop on a boat for the Reservoir Cruise and the Amazon River Quest where you can see more animals up close while on a thrilling water ride.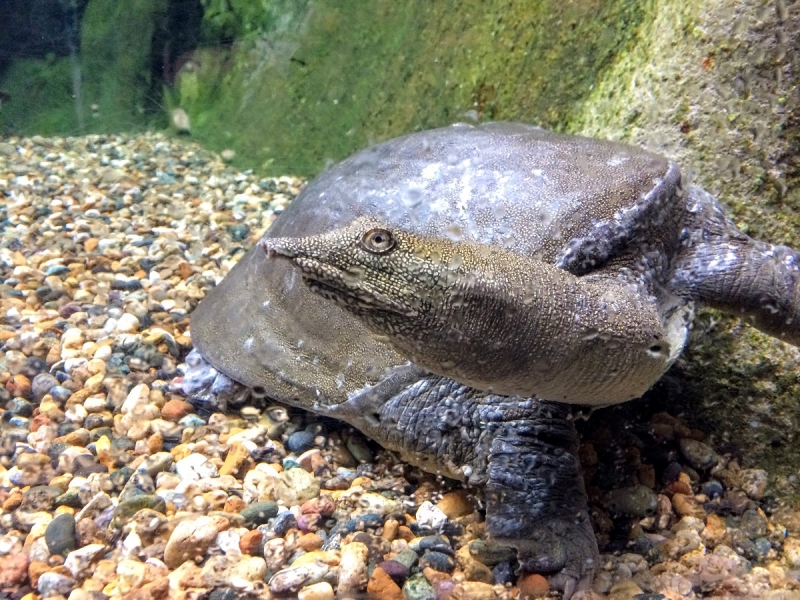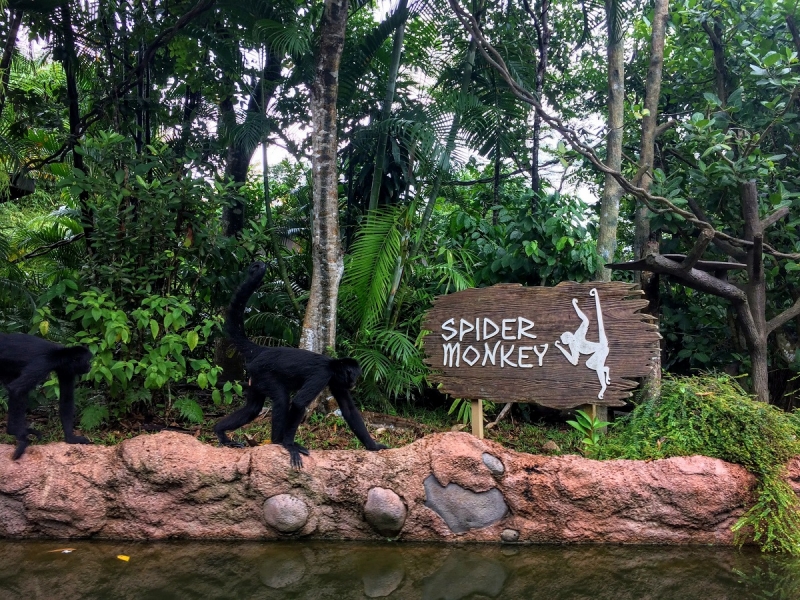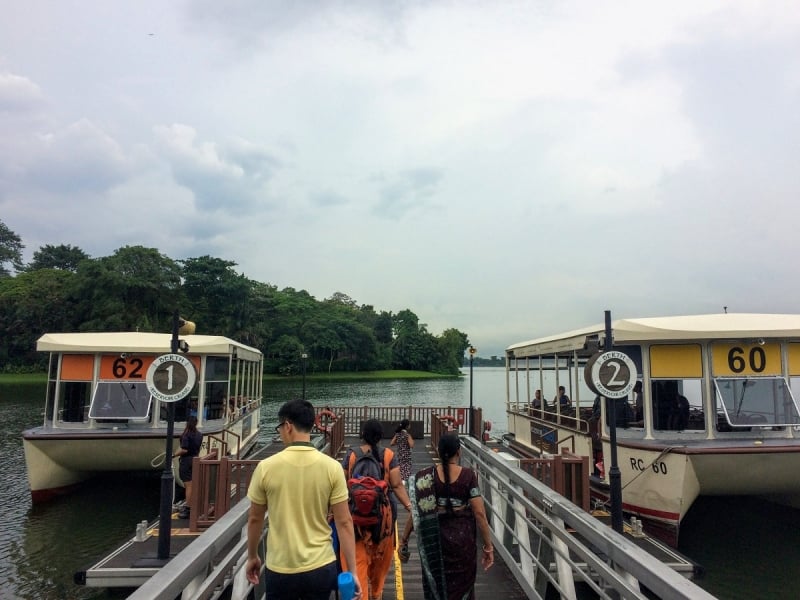 Jurong Bird Park is the oldest of the four properties. Known as Asia's largest bird park, Jurong Bird Park is a haven for 400 species of birds wherein 15% is sadly threatened. We got to feed the friendly, colourful lory birds and visit the only avian hospital that houses a breeding and research centre, the world's tallest in-aviary waterfall and the Wings of Asia, where you can find our very own Luzon bleeding-heart dove (known locally as puñalada)!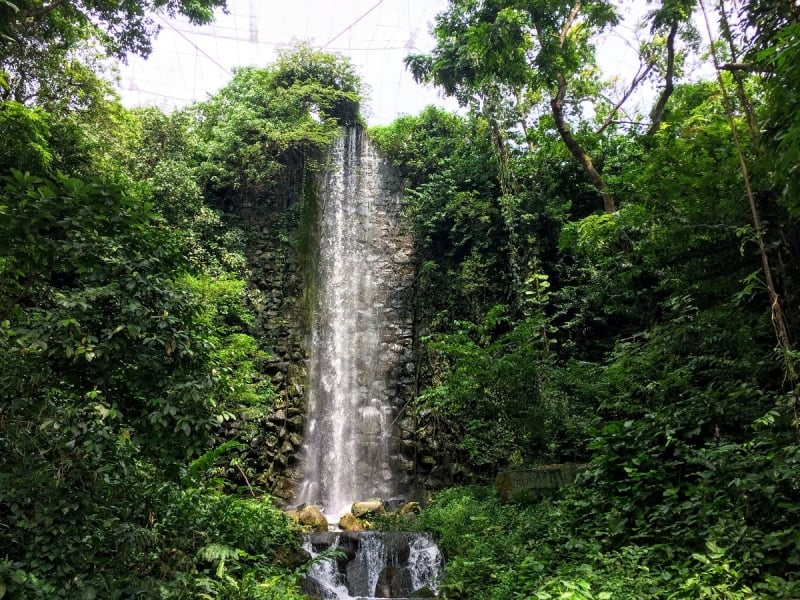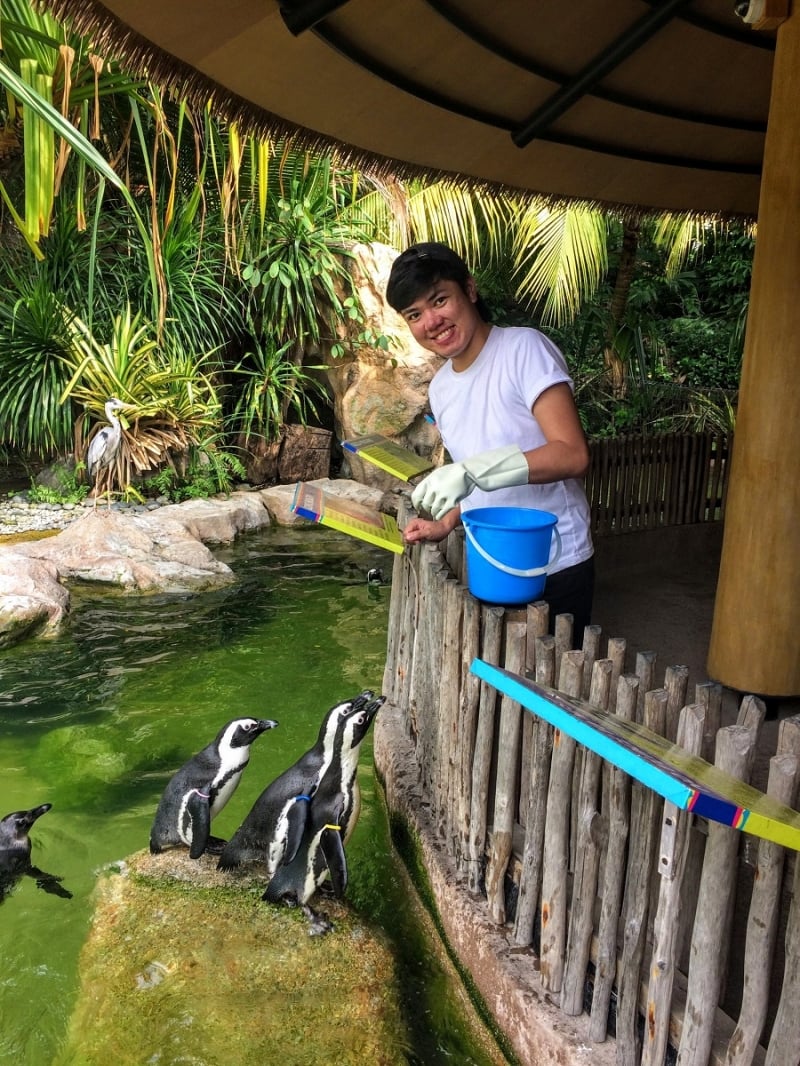 Finally, Night Safari is the world's first nocturnal wildlife park where nearly half of the animal species are threatened. The ease of riding a tram for a 40-minute tour will help you focus better on the night creatures distributed in six geographic regions. If you're more of a stroller, you can bravely follow the walking trails brimming with these nocturnal denizens. You'll also have the chance to watch the Creatures of the Night Show that showcases the peculiar predatory and survival abilities of some of the animals.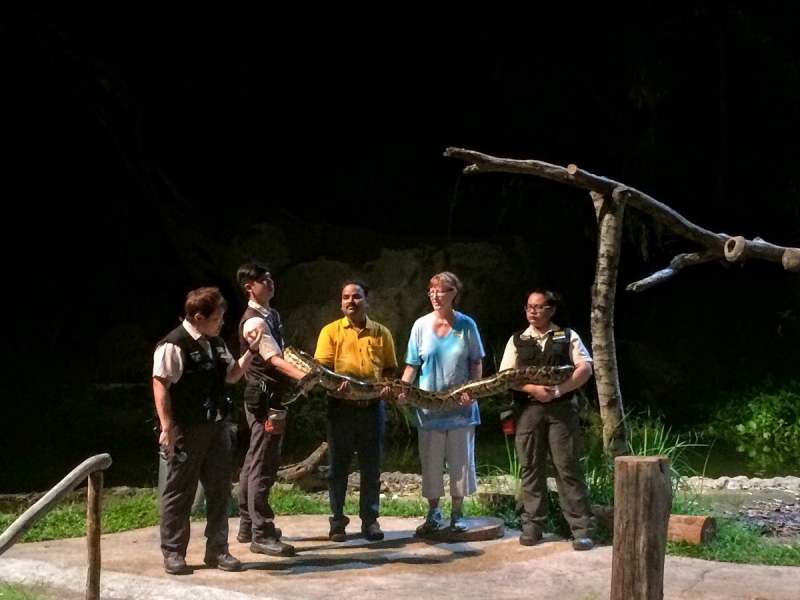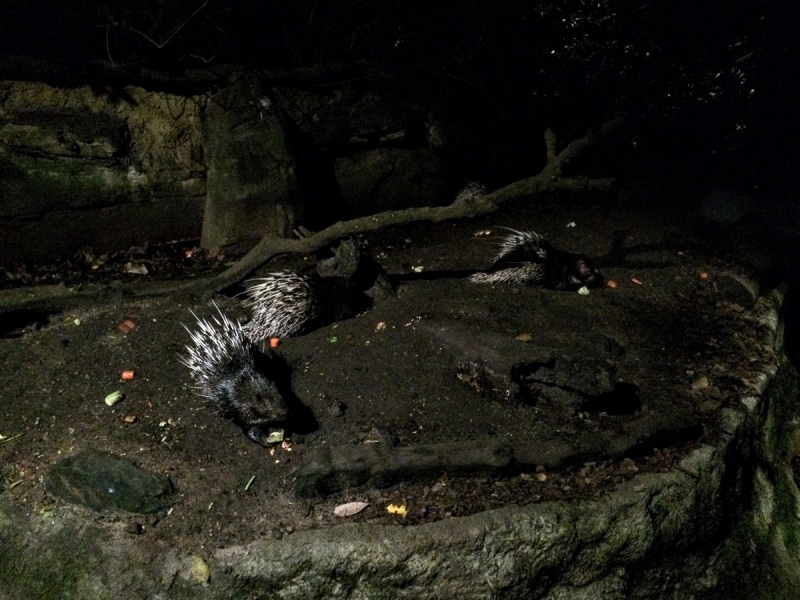 Education and conservation
Being a social media buff myself, I am no longer new to seeing posts bashing zoos and calling for animal freedom. On the quiet, I shared the same sentiment and often wondered about why zoos couldn't simply release these animals into the wild. I mean, that seemed like the most ethical and obvious way around it. However, as I learned during my visit to the parks, this shouldn't be the case at all.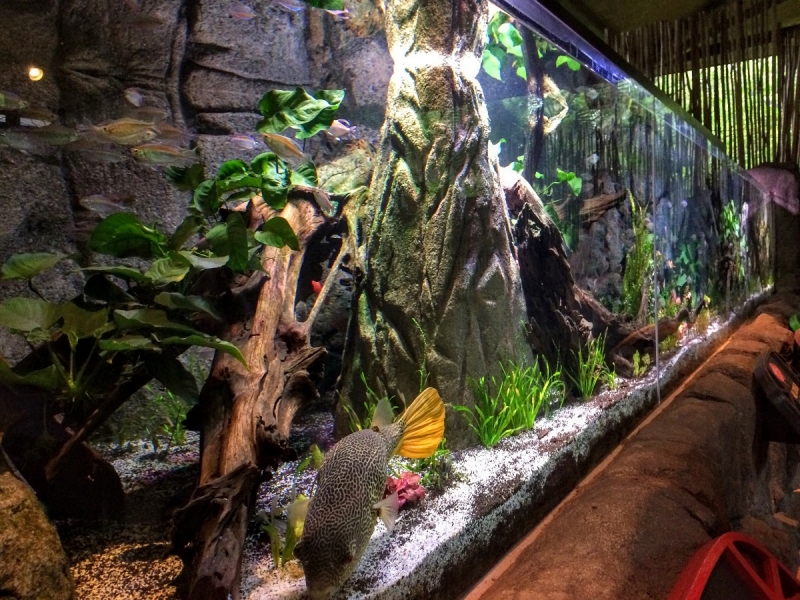 Like us, animals adapt to particular environments where they will most likely thrive. Releasing an animal into the wild long after they've accustomed to the conditions of a zoo — given they were bred in one — exposes them to survival risks that they won't know how to deal with. They may not know how to find food on their own or how to outrun their predators. Some species of fish are even known to overgrow in aquariums that eventually releasing them will do more harm for the ongoing ecosystem than good.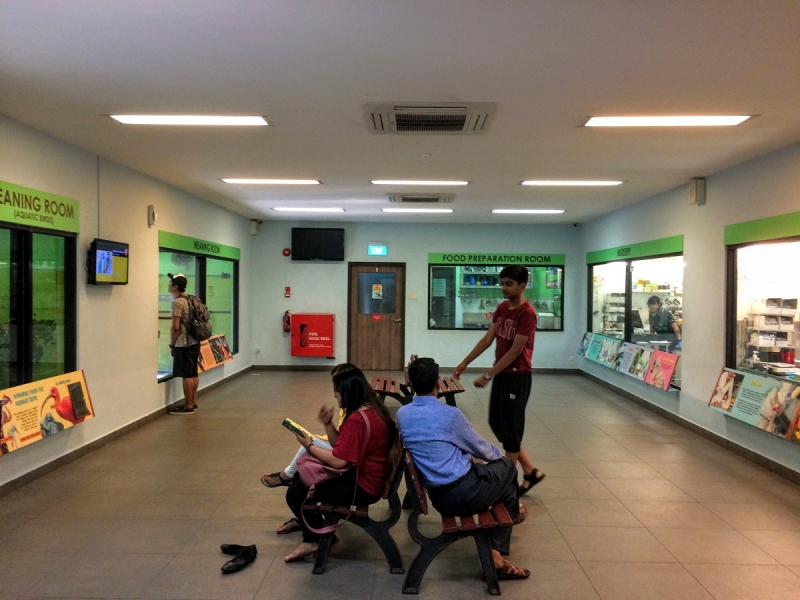 Wildlife Reserves Singapore is also known worldwide for their conservation efforts that many modern-day zoological institutions don't have. They partner with different agencies and organisations throughout Southeast Asia in kick-starting awareness campaigns, wildlife research and conservation planning workshops to conserve biodiversity.
Singapore Zoo has captive breeding programmes and has established alternative colonies for animals endangered in the wild due to deforestation, illegal hunting and others. In 2015 alone, it successfully bred nearly 200 animals in its own facilities! There are also enrichment programmes, overnight camps and behind-the-scenes tours being facilitated within the parks to help us understand our role in the bigger picture.
Passion for animals AND the environment
Most zoos around the world claim to be a home for animals, but when the cameras aren't rolling, these poor creatures suffer from forms of physical abuse from managers, zookeepers and visitors themselves. What stood out to me about the staff in the four parks is that they really seemed to be passionate about animals. They treat them as family and I could really tell from how the animals would respond to them. They're very knowledgeable about wildlife and they know how to give out information without sounding too technical so I was able to learn about the animals more than I thought I could in the short time we had in the parks.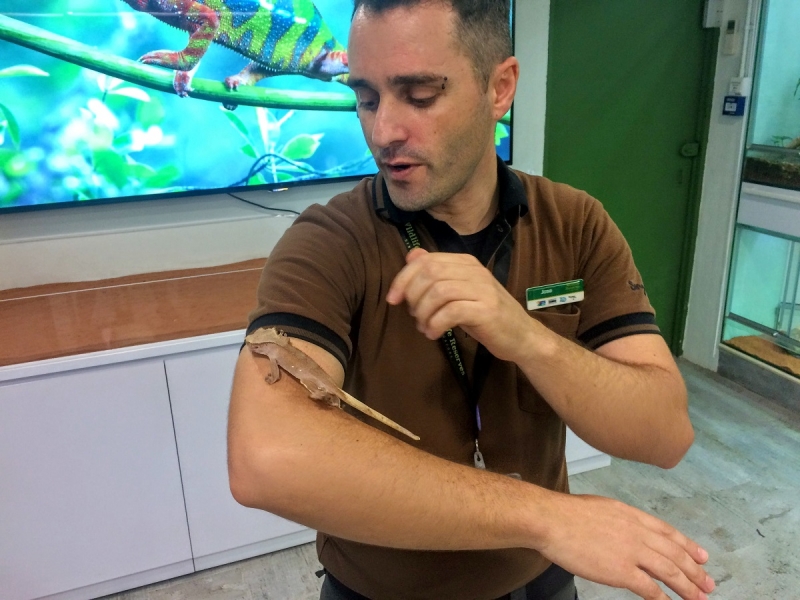 Aside from those bred within the parks, the animals under Wildlife Reserves Singapore are ones rescued from threatened habitats and illegal pet owners, among others. The animals aren't "stolen" from their original homes, contrary to common misconceptions about zoos. In the parks, they get the love and attention they deserve from us humans. In fact, one of the animals in Singapore Zoo got along so well with the staff and visitors to the point that she became a household name not just in the Zoo, but across the nation. Ah Meng was a Sumatran Orangutan that inspired the name of the Jungle Breakfast venue in Singapore Zoo. She was especially loved because of her particularly friendly nature. She was even visited several times by fellow icons from around the world including Prince Philip, the late Steve Irwin and Michael Jackson.
The parks also care about the environment just as much as they love the animals. They promote sustainable practises throughout their properties like the use of reusable water bottles, water dispensers and eco-friendly bags. Other wastes are even converted into sustainable materials such as enrichment toys and bedding for the animals!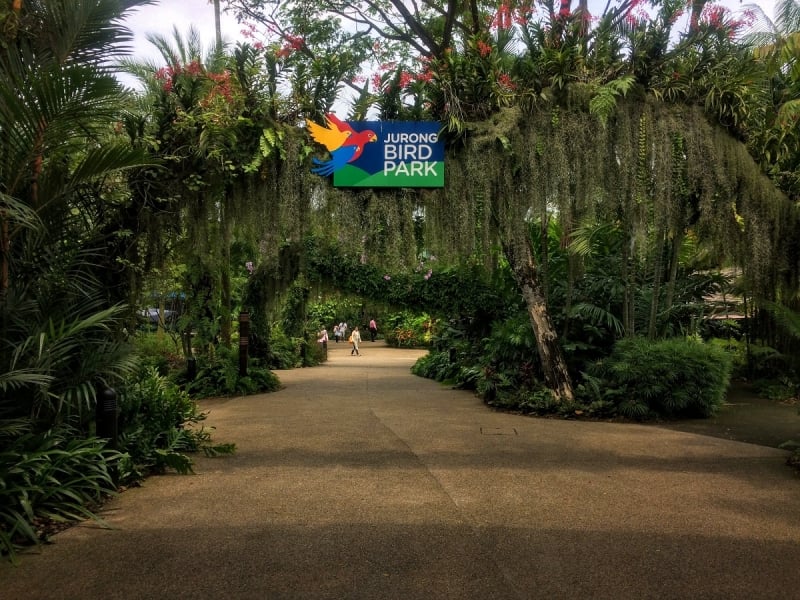 Finally, the parks are remarkably well maintained that you would think twice about being in a zoo. Just like the rest of Singapore, you won't see a single garbage wherever you go. Trash bins are everywhere, including E-waste types for the safe disposal of electronic wastes. The parks even recommend visitors to put their used brochures and tickets in designated recycling boxes, which was really impressive. Talk about true commitment to the environment!
Also read: 5 Things Singapore's Wildlife Parks Do Better than Other Zoos Around the World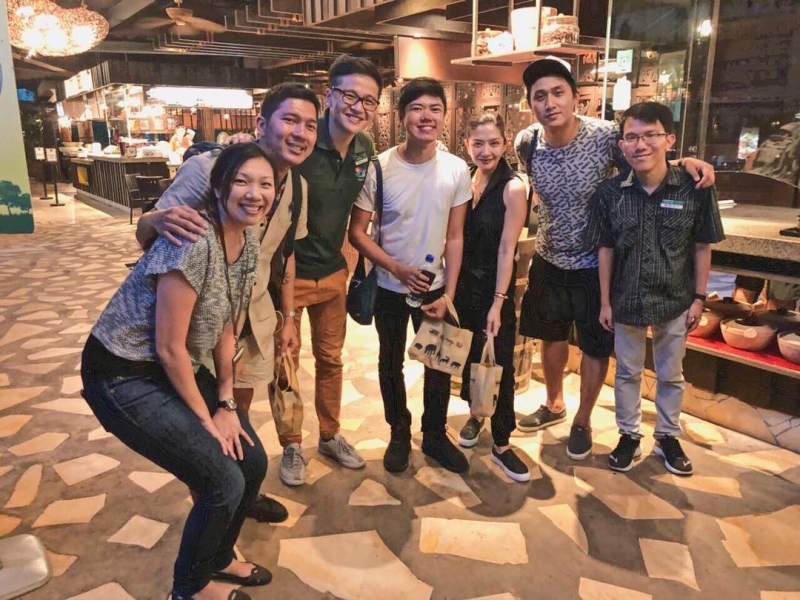 Being in Singapore's wildlife parks is unlike any other zoo experience anyone could have. Aside from biodiversity, they heavily promote conservation and animal welfare. Whether it's in Singapore Zoo, River Safari, Jurong Bird Park or Night Safari, I never once felt guilty of interacting with the animals.
For a more worthwhile experience, I recommend getting a tour guide so you can learn more about not just the animals, but the story behind the parks as well. If you're ready to change your mind about zoos, consider it as a MUST to include these four parks on your next visit to Singapore!
---
Special thanks to Wildlife Reserves Singapore and Green Bulb PR for inviting TripZilla Philippines to this media familiarisation tour.