Rarely would you find a Filipino, who would go on a trip and fail to buy pasalubong (a homecoming gift) for loved ones back home. In fact, pasalubong shopping has turned into a deeply-entrenched tradition that Filipinos tend to spend a huge chunk of their travel fund on.
While I think it's great that many of my kababayans are thoughtful and would like to share a piece of their travels with their friends and relatives, I don't think it's a good idea to waste money on kitschy souvenirs such as magnets, key chains, shot glasses or "I Heart ____" t-shirts. I recommend searching for yummy treats instead.
Also read: Bugis Street: A Wallet-Friendly Shopping Market in Singapore You Must Visit
Since I frequent Singapore a lot (for business trips and layovers), I've discovered 5 mouthwatering take-home goodies that I'd like to share with you:
1. Bee Cheng Hiang Bakkwa (Barbecued Meat)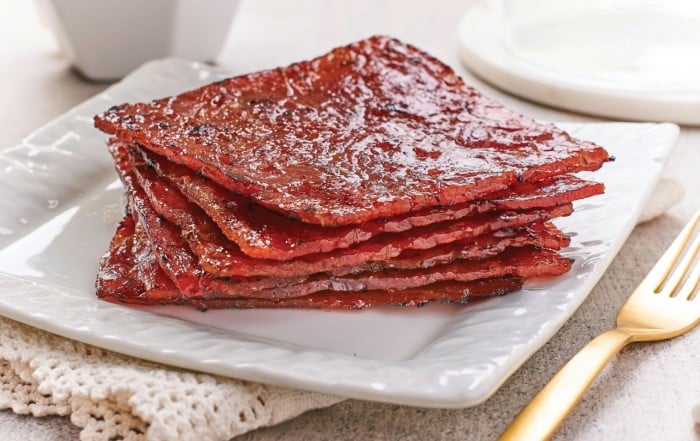 Image credit: Bee Cheng Hiang
This barbecued meat has been the go-to pasalubong from Singapore for years! While it's best eaten after being freshly grilled, this tasty and tender treat can also be bought in bite-sized, vacuum-sealed packs so you can easily check them in your luggage and transport them home to enjoy later on.
2. Ya Kun Kaya (Coconut Jam)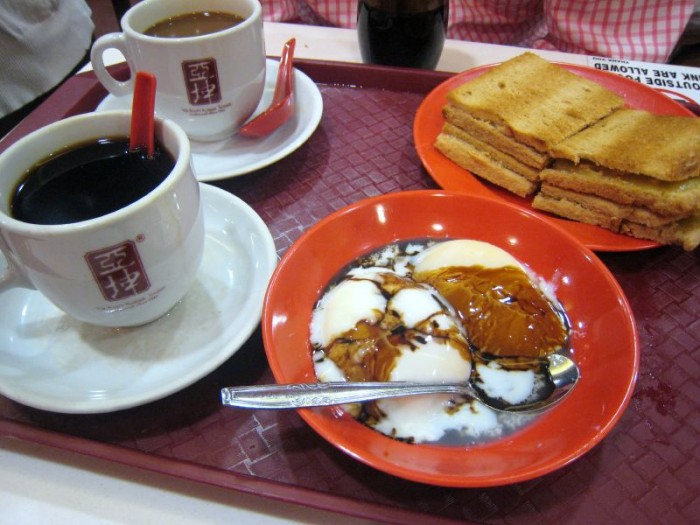 Image credit: Krista
A typical Singaporean breakfast consists of kaya toast, soft-boiled eggs and coffee. So if you want to recreate this breakfast spread after your trip, you'll need to buy authentic kaya. One of the oldest coffee stalls in Singapore, Ya Kun, makes one of the best kaya spreads in the country — smooth with a sweet pandan flavour — and sells them in jars (SGD4.80 each) that you can take home.
Also read: 16 Local Foods You Must Try in Singapore
3. Garrett Popcorn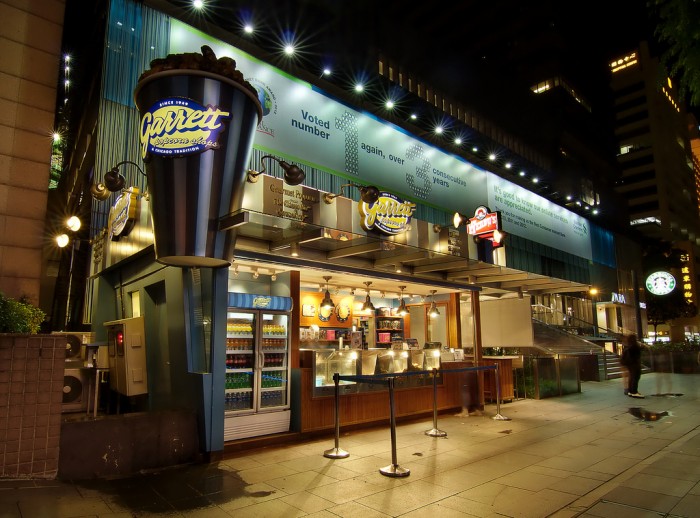 Image credit: Erwin Soo
Who cares if this handcrafted popcorn brand is actually from the US and not from Singapore? Since it opened its first branch in Resorts World Sentosa, Garrett Popcorn has had everyone craving for its unique flavours such as CaramelCrisp and CheeseCorn day in and day out. Having a hard time choosing between the two? Don't worry! You don't have to. The Chicago Mix, which combines the sweetness of CaramelCrisp and the savoury goodness of CheeseCorn, is another best-seller that's worth a try. Garrett Popcorn now has 7 shops all over Singapore but if you're in a rush, you can just grab a bag or a tin at Terminal 2 in Changi Airport!
4. Irvins Salted Egg Snacks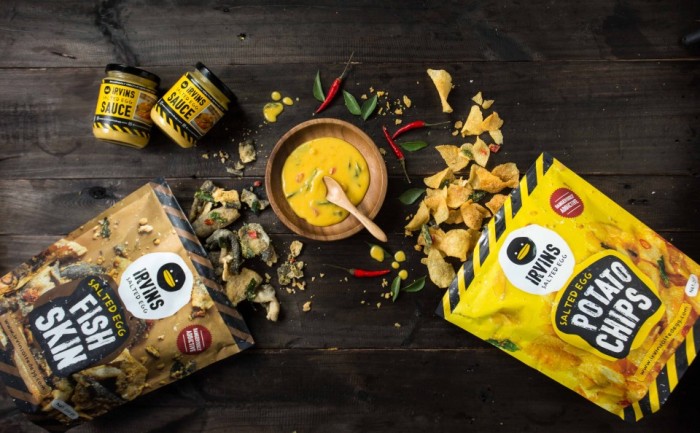 Image credit: Irvins Salted Egg
Salted egg snacks from Singapore have turned into Manila's latest food obsession! And one of the best places to get them is Irvins. Their salted egg potato chips and fish skins are to-die-for! They come in huge resealable packs that cost SGD16 each and are best consumed within a week after unsealing as they are made without preservatives. But trust me, once you start munching, you won't be able to stop! Get your hands on these highly addictive snacks by ordering online or visiting one of their shops in Singapore (VivoCity, Raffles Xchange or Westgate).
5. The Golden Duck Salted Egg Snacks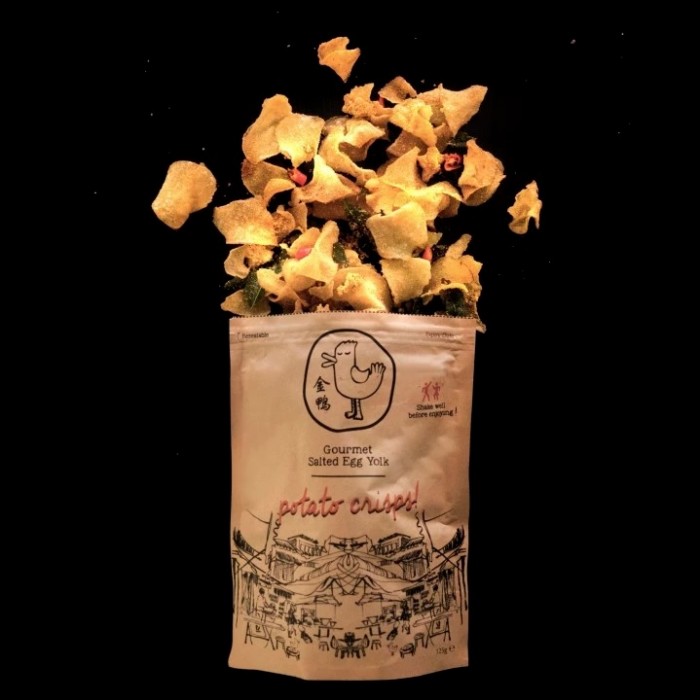 Image credit: The Golden Duck
Another famous brand for gourmet salted egg snacks is The Golden Duck. Their signature recipe ensures that each potato chip or fish skin is evenly coated and baked to crispy perfection! The snacks are packaged in small bags that cost SGD7 each so you can conveniently take one with you wherever you go! To avoid disappointment, I highly recommend that you order these munchies online because they sell out fast!
Also read: Infographic: What Food Can You Bring into Singapore?
Over to you, any other delectable Singaporean treats that we should know about?