January is a big thing for Cebuanos and tourists alike. It's that time of the year to celebrate the most awaited religious festival: Sinulog!
What is Sinulog?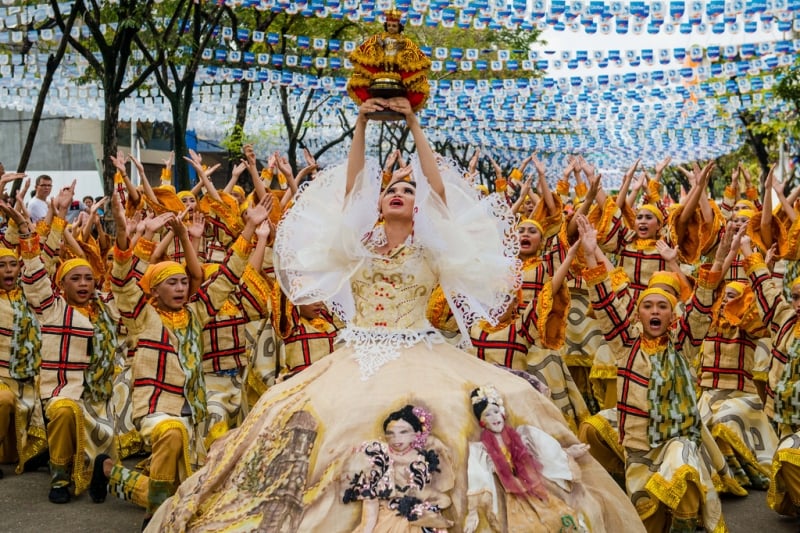 Sinulog is a feast celebrated every third Sunday of January in honour of the Child Jesus, Sr. Santo Niño. It is sometimes compared to Brazil's famous Mardi Gras. The festival's name came from the Cebuano adverb "sulog" which means "water current movement". You can relate to this once you see the famous signature dance of moving two steps forward and one step back.
According to Cebuano history, before Portuguese navigator Ferdinand Magellan came to Cebu in 1521, the Sinulog dance was already performed by the natives in honour of their wooden pagan idols. When Magellan came and introduced Christianity to the natives, he gave the image of the Child Jesus as a gift to Queen Juana, wife of Rajah Humabon. The rajah and his queen were baptised together with their subjects. Shortly after the conversion, Magellan was killed by Datu Lapu-Lapu and died on April 27, 1521.
Did you know? The candle vendors outside Magellan's Cross could still be seen dancing the Sinulog moves and offering prayers.
For first-time visitors to the festival, here are some Sinulog highlights that you might want to consider joining:
Novena mass schedule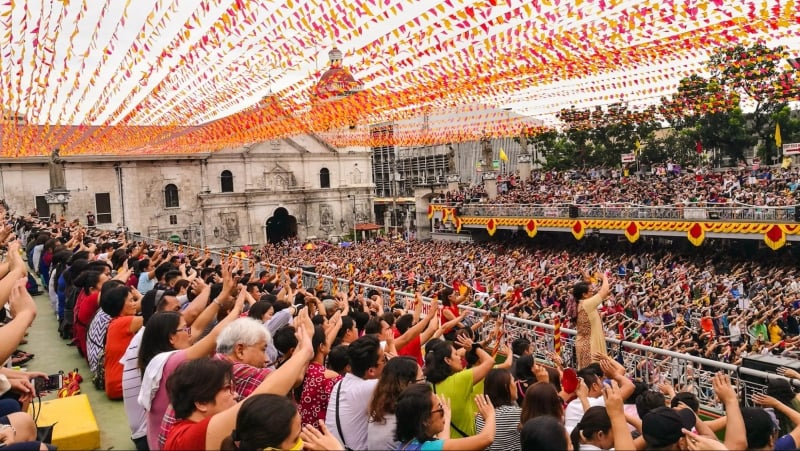 10-18 Jan 2019
3.30am – Assembly Time at Fuente Osmeña (18 January only)
4.00am
– Holy Mass (Cebuano)
–Walk with Mary on 18 Jan 2019 only (Route: Fuente Osmeña – Osmeña Boulevard – Basilica)
5.30am – Holy Mass (Cebuano)
7.00am – Holy Mass (Cebuano)
8.30am – Holy Mass (English)
10.00am – Holy Mass (Cebuano)
11.30am – Holy Mass (English)
1.00pm – Holy Mass (English)
2.30pm – Holy Mass (Cebuano)
4.00pm – Holy Mass (Cebuano)
5.30pm – Holy Mass (English)
7.00pm – Holy Mass (English)
It has been known that if you completed the 9-day novena mass, your prayers will be heard by the Child Jesus.
Solemn procession route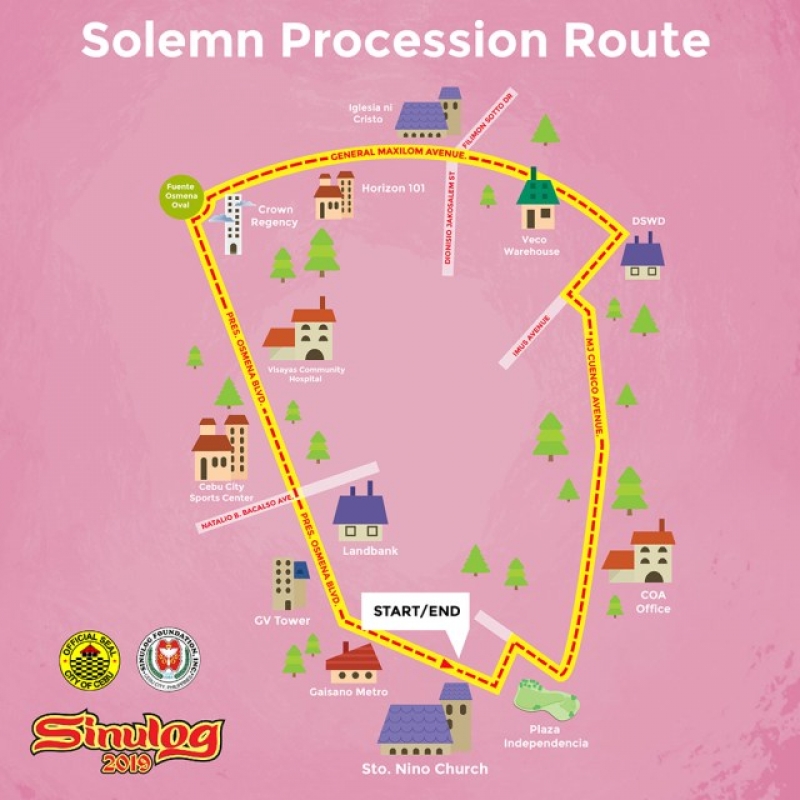 This year's procession is said to be longer compared to the previous years. The procession route starts and ends at Basilica Minore Del Santo Nino. The solemn procession usually starts at 1pm on January 19. Be early if you want to go somewhere within the procession route as most of the affected roads will be closed around lunch time.
Sinulog grand parade route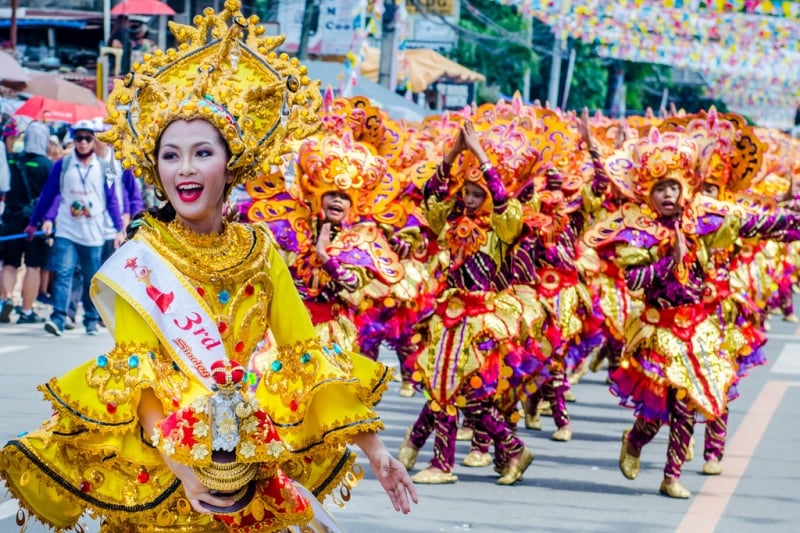 The grand parade is the highlight of the Sinulog celebration. The parade of floats, giants and street dancing happens on this day. If you are lucky, some cosplayers will pose for a photo with you.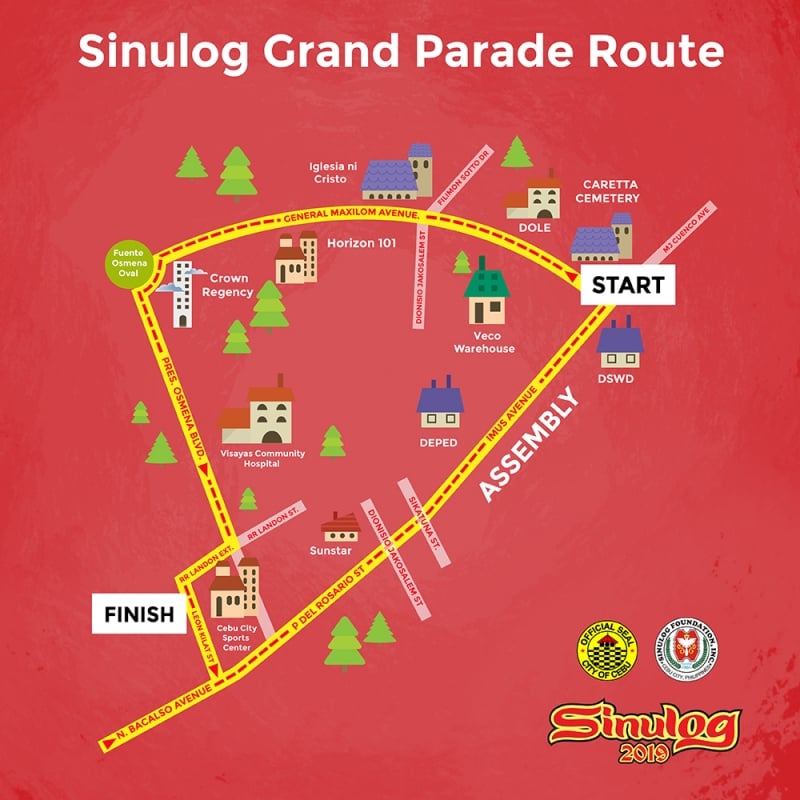 The route starts at the junction near Careta Cemetery and ends at Cebu City Sports Complex. If you can come to the assembly area before the parade starts, you can get good shots of the floats and dancers.
Tip: In case you're too tired to head home, you can crash at One Central Hotel. The hotel is just walking distance from Cebu City Sports Complex and a convenient home base if you want to watch the grand parade.
Sinulog tips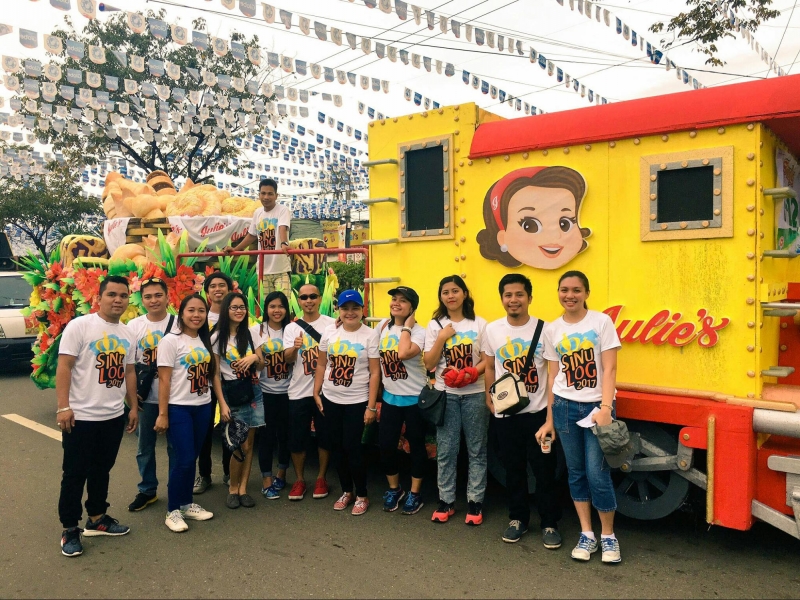 Wear comfortable clothing, rubber shoes or sneakers because you will be walking a lot around the city
Keep yourself hydrated and bring bottles of water
Protect yourself with sunblock, sunglasses, hat and an umbrella
There might be no mobile signal for the day which usually starts early in the morning (just like the past two years), keep a contingency plan as to where to meet up with your companions in case anyone gets lost
Don't wear flashy jewellery
Only bring important things
Have fun! See you in the streets!