Ten kilometres off the northern coast of Mindanao lies a pear-shaped paradise with an intriguing moniker that has drawn many — this is The Island Born of Fire, Camiguin. And you're in luck because we crafted the ultimate Camiguin travel guide for curious wanderers like you.

Fun facts about the Philippines' volcano island
From a distance or on a map, Camiguin appears not much larger than a speck. It's the Philippines' second-smallest province next to Batanes in Luzon, after all.
And the reason why it's called The Island Born of Fire? Camiguin was literally molded by countless volcanic eruptions, mainly from the seven volcanoes (Mt. Hibok-Hibok, Mt. Mambajao, Mt. Guinsiliban, Mt. Timpoong, Mt. Vulcan, Mt. Uhay, and Mt. Tres Marias) that call the island home.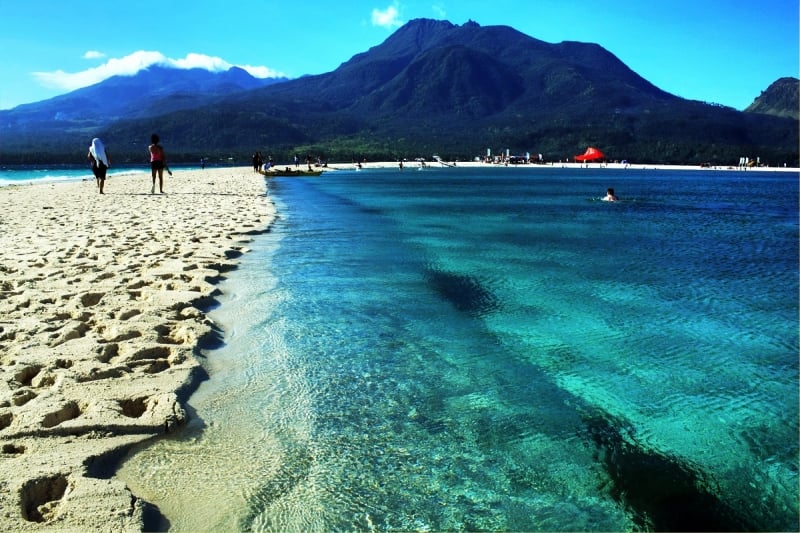 No doubt volcanic eruptions are devastating disasters, but in Camiguin's case, the aftermath turned out to be a breathtaking Eden. It has beaches, springs, and waterfalls, a stunning landscape shaped by volcanic activity, and an ecosystem punctuated by lush greenery and healthy wildlife, even in the sea.
In every sense, Camiguin is the quintessential Philippine island paradise. It brings to mind the mystical volcano island called Bali Ha'i featured in the 1949 musical titled South Pacific, which was adapted into a film in 1958. Like Bali Ha'i, Camiguin is a tropical haven that captivates all who set foot on its shores.
Your go-to Camiguin travel guide
There are many reasons to visit The Island Born of Fire. A single trip is enough to keep you coming back for more… if you know where to go. But you're in luck: This ultimate Camiguin travel guide lists all the island's must-sees in a failsafe itinerary. That and more, so keep reading.
How to get there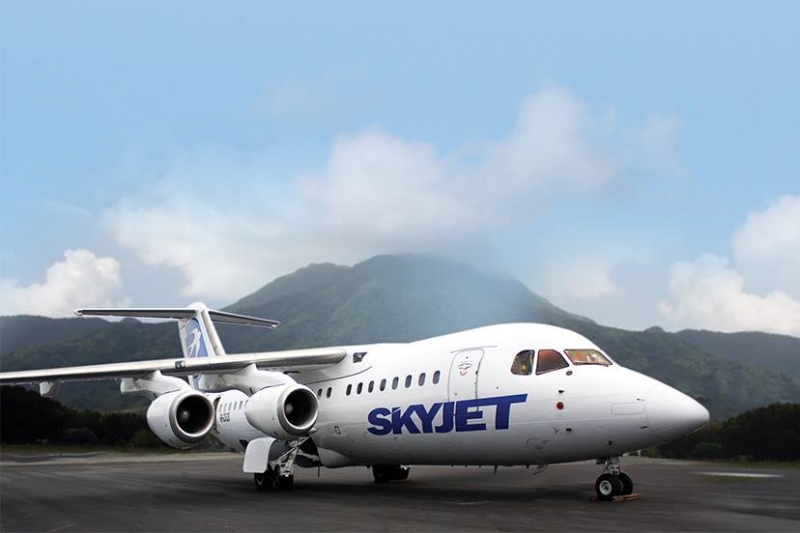 Before anything else, you first have to figure out how to get to Camiguin. There are three ways to get to Camiguin from various parts of the Philippines:
Simply take a

direct flight from Manila to Camiguin via SkyJet Airlines

!

Go on a one-hour flight from Cebu to Camiguin

.

But keep in mind that you'll have to travel to Cebu first if you're coming from another province or city. This may mean a long layover for you. It's definitely not the prime choice for those who dislike waiting at the airport.

Take a plane to Cagayan de Oro (CDO), travel by land to Balingoan Port from CDO's Laguindingan Airport, then board a ferry to Benoni Port in Camiguin. Expect to sacrifice a day for travel time if you choose to do this, though.
Of all the options above, we recommend flying with SkyJet Airlines because it's the most convenient, fuss-free option. Travellers who want to save travel time and make the most out of their stay in Camiguin would do well to take note of this route.

BOOK YOUR CAMIGUIN FLIGHTS TODAY!
3-Day Camiguin itinerary
Now that you know how to get to the province, it's high time you discover all its amazing spots with this Camiguin travel guide and itinerary.
Day 1 – Cool down in the crystal clear waters of Camiguin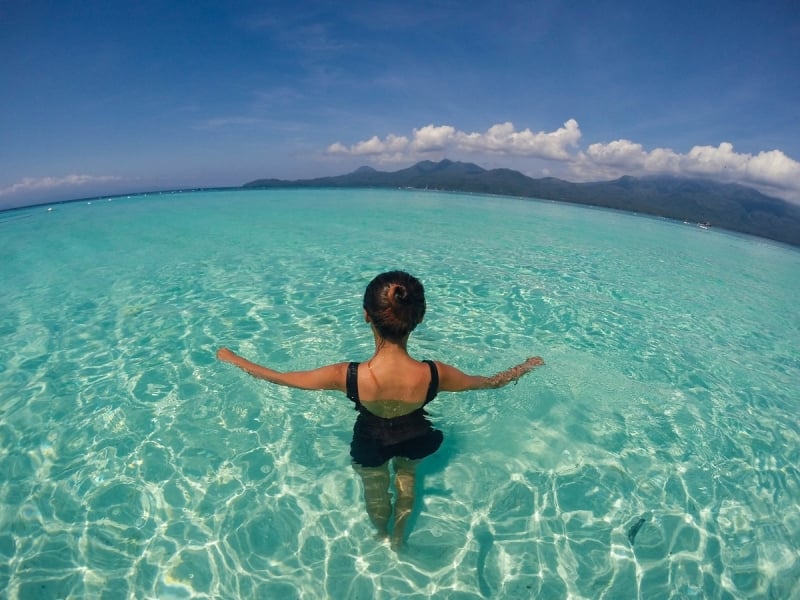 Waterbabies, rejoice! The Island Born of Fire is not only home to volcanoes and several volcanic domes; it also boasts of beautiful water formations you can dive into.
For advanced divers
Up for a challenge? Choose between scuba diving in Burias Shoals or freediving with Kurma Freediving Camiguin.
Burias Shoals is a series of underwater slopes and walls teeming with vibrant marine life. Fair warning: the famous dive site is also known for strong currents so it's only recommended for seasoned divers.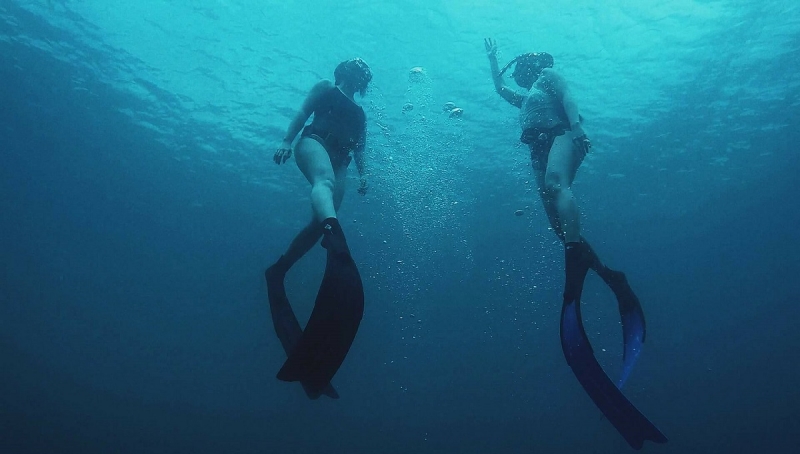 On the other hand, if swimming with scuba gear on isn't your thing, you can opt to invest in freediving sessions with Kurma. Kurma offers many freediving courses.
Insider tip: Kurma has a restaurant that serves coconut burgers and vegetarian steaks. They also offer yoga retreats and tours around Camiguin, plus accommodations at their very own Eco Lodge. It's an all-in-one establishment that you can count on if convenience is your utmost priority.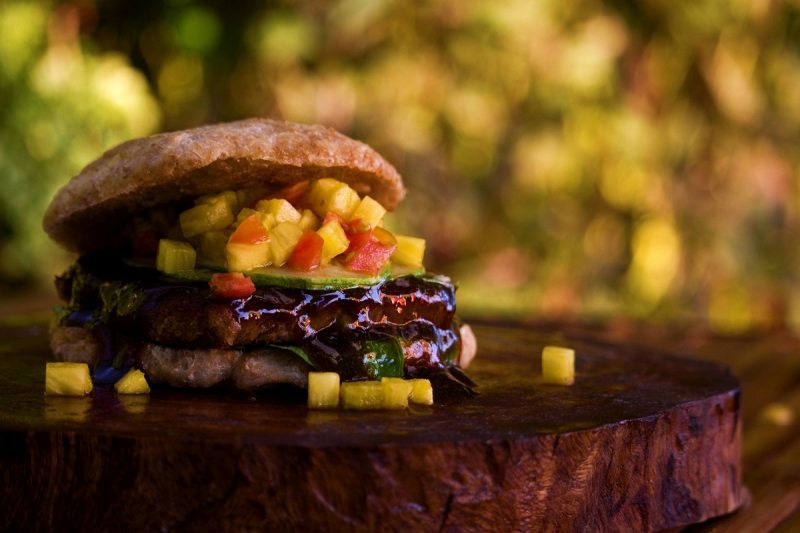 Alternative for beginners
Looking for something lighter on the lungs? You can try snorkelling in Kaliba Beach to see the Giant Clam Conservation and Ocean Nursery. There, you can swim alongside giant clams or simply wade in the area's pristine waters. You'll also learn a lot about marine life conservation.
A tour for non-divers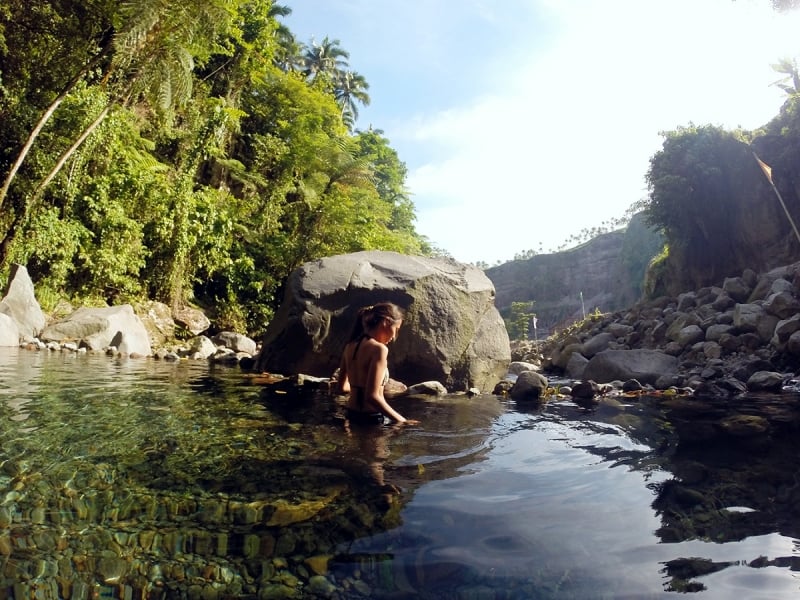 The island's waterfalls
If you're not in the mood for some serious swimming, consider taking a dip in Camiguin's famous waterfalls. You'll find Tuasan Falls near the main road in Mainit, Catarman. Visitors love the spot for its accessibility and the falls itself is known for cool, crystal clear waters that don't get as crowded.
On the other hand, a trip to Mambajao will lead you to the majestic Katibawasan Falls. With water cascading from a height of 250 feet, Katibawasan Falls is definitely larger than Tuasan. Many describe the temperatures here as freezing depending on the season, so be sure to literally test the waters first before heading in.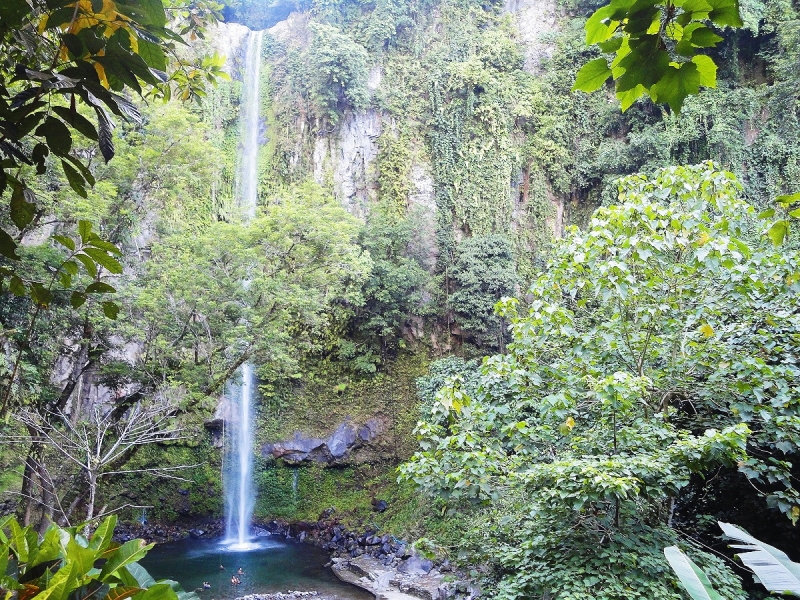 Insider tip: Grab a snack after wading around and enjoying the view. You'll find souvenir vendors and food stalls just near the entrance of Katibawasan Falls. Try the kiping (cassava flakes sprinkled with latik or sweet coconut syrup). It's a local delicacy that's tasty and good for sharing!
Other go-tos
If you're still game for more after your excursion to Camiguin's waterfalls, make your way to Sto. Niño Cold Spring and Soda Water Park, where you'll find the only "soda water" pools in the country! Bubbly H20 from the Bura volcanic springs feed these pools, so you're assured that the water here is fresh at all times. Ever wondered what it's like to swim in fizzy water? Here's your chance!
Day 2 – Conquer Camiguin's peaks
It doesn't come as a surprise that you can actually go on a hiking adventure in Camiguin. With seven volcanoes in the area, there are many peaks to choose from.
For advanced climbers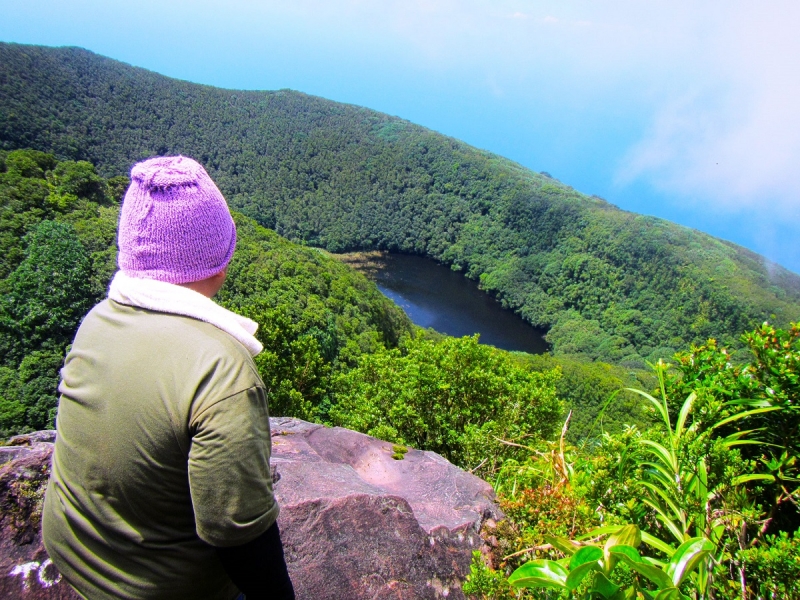 If you're an experienced climber with time to spare, then Mt. Hibok-Hibok should be your top choice. Hiking to the peak will take about three to four hours depending on your pace, and there isn't much cover from the sun while you're on the trail. But we promise you'll be rewarded with magnificent views of Camiguin's surrounding vista once you reach the top.
The cherry on top? A quick dip at the Hibok Hibok Ardent Hot Spring. That's the best way to cap the trek and soothe your aching muscles.
Alternative for beginners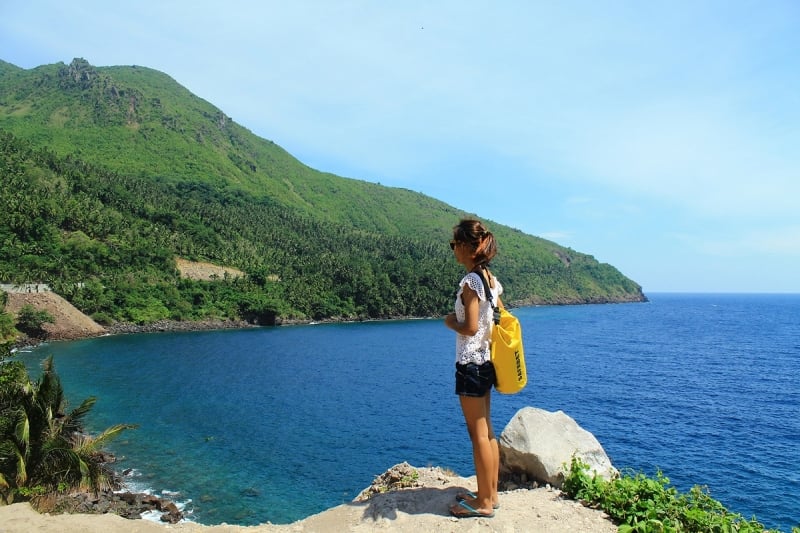 Mt. Vulcan (also knowns as Old Volcano) is known for a hike easy enough for beginners. There, you can marvel at the stations of the cross or maybe use them as a guide while climbing (there are 14 stations of the cross so you know you're high up when you're nearing the 14th station!). They say the hike here only takes an hour, but it's perfectly fine to take your time in the area.
Travel trivia: Mt. Vulcan is actually Camiguin's youngest volcano. Catholic pilgrims flock to the place during the Lenten season.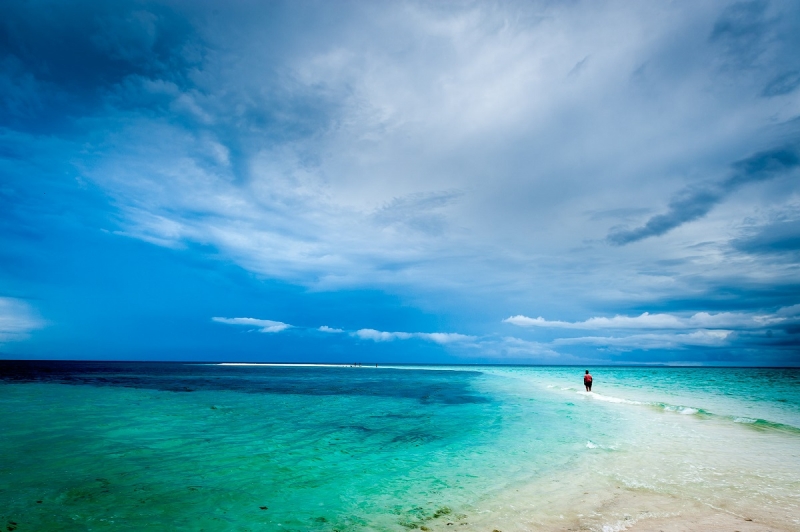 An ultimate Camiguin travel guide won't be complete without some fun in the sun at the beach. Once done taking in the views at Mt. Vulcan, you can pay a visit to White Island, Camiguin's most famous sandbar.
A tour for non-climbers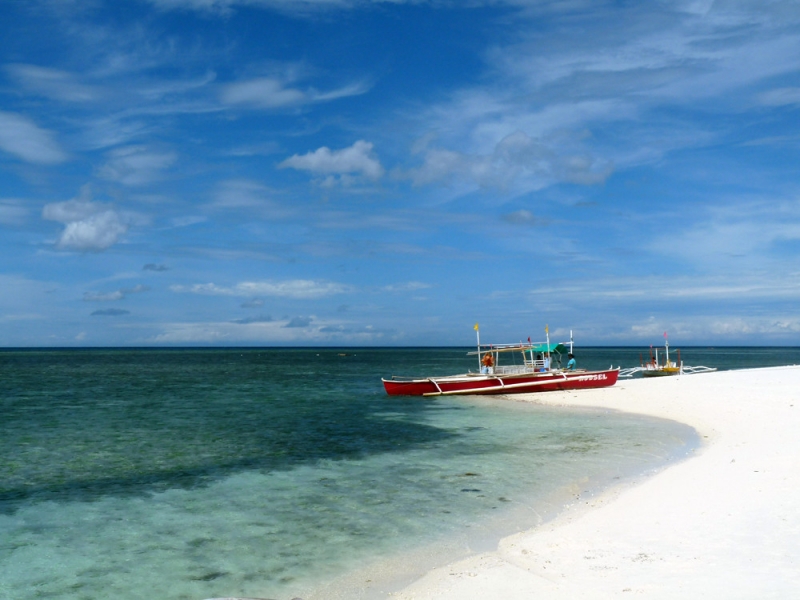 Don't want to hike? No problem. An alternative to conquering Camiguin's peaks is island-hopping! You can start at While Island, then spend the rest of the day on Mantigue Island Nature Park, where you'll enjoy fine white sand, turquoise waters, and native wildlife. Mantigue Island is a declared marine sanctuary; snorkelling nearby will reveal the vibrant coral reefs below.
Also read: 15 Unspoilt Beaches in Mindanao You've Probably Never Heard Of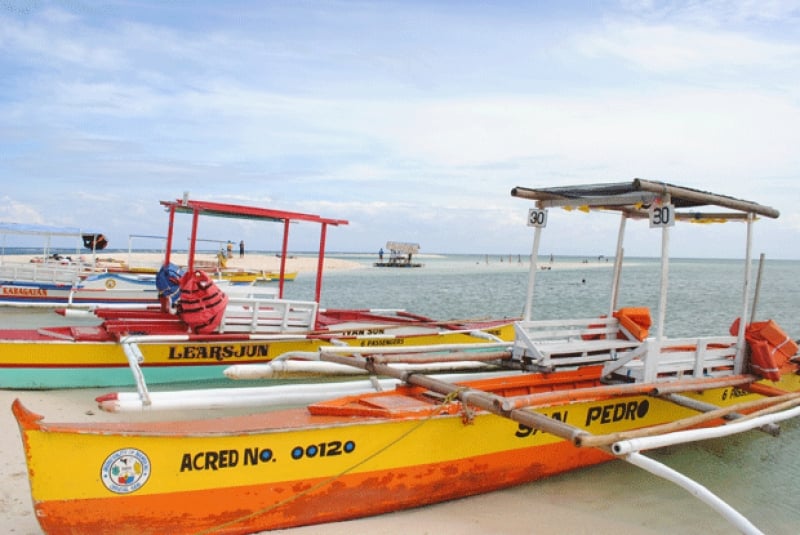 Insider tip: It takes a 20 to 30-minute boat ride to get to Mantigue Island. You'll find boats for hire at Barangay San Roque near Benoni Port.
Day 3 – Wind down with a culture-and-food trip
We made this ultimate Camiguin travel guide flexible enough to fit three days, but feel free to extend your stay anytime! If your schedule is non-negotiable, though, you should be spending your last day on the island. Wind down, but still, end on a high note with a culture-and-food trip you'll never forget.
Sights to see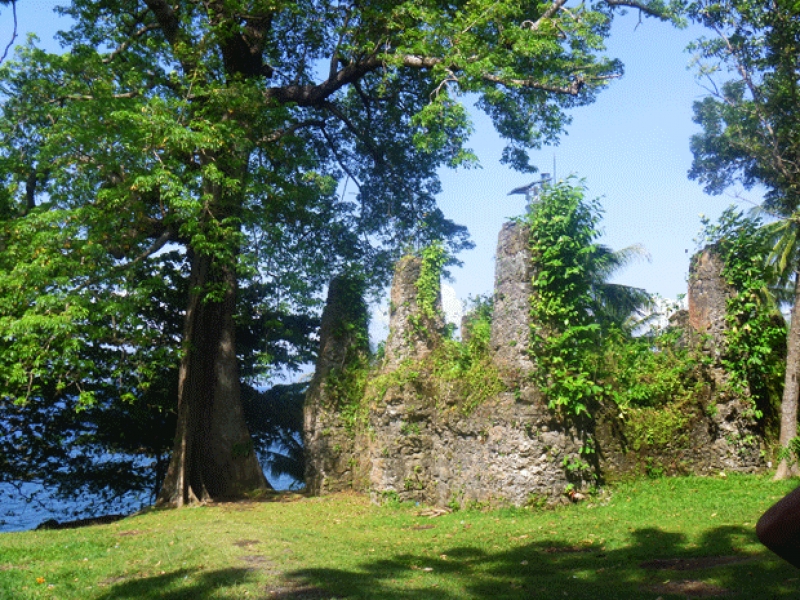 In 1871, Mt. Vulcan shook Camiguin with an intense eruption that devastated several parts of the province. It destroyed the Guiob Church in Catarman and a community cemetery in the same municipality that now lies in the sea's eerie depths. Today, what remains of these two sites are National Cultural Properties popular to both tourists and locals.
For tourists, the Guiob Church Ruins and Sunken Cemetery are sights to behold. Visiting these solemn spots give visitors a peek into Camiguin's culture and history. Locals, on the other hand, treat these places as markers that commemorate these events.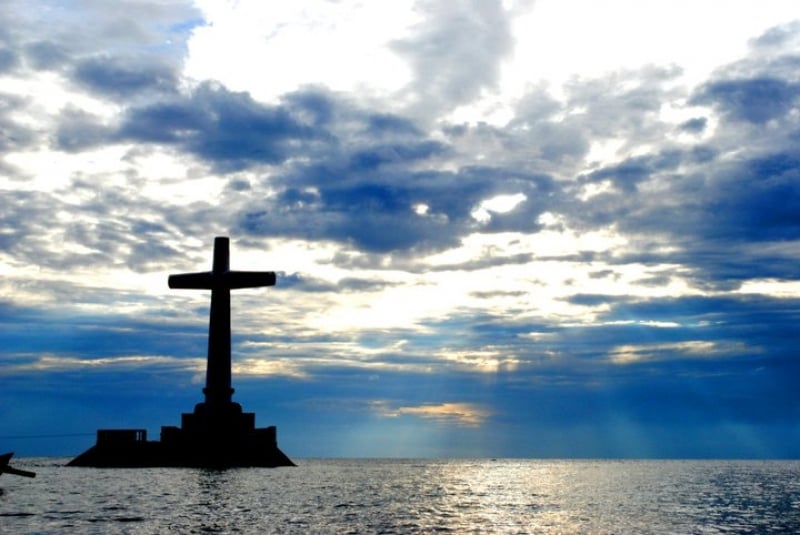 Insider tip: You can actually snorkel at the Sunken Cemetery's surrounding waters if you're brave enough! You just have to pay the environmental fee and rental fee (for the gear). What lies underneath the waters? Remnants of the cemetery and colourful coral growth. It's not as creepy as you think it would be.
A must-do for foodies and fashion-forward folks
Ready to shop? Head to Balai sa Baibai to see how Camiguin's sea glass jewellery is made. It's also a livelihood program that uplifts the women of Barangay Agoho in Mambajao. Don't forget to buy a couple of necklaces for your family and friends, too!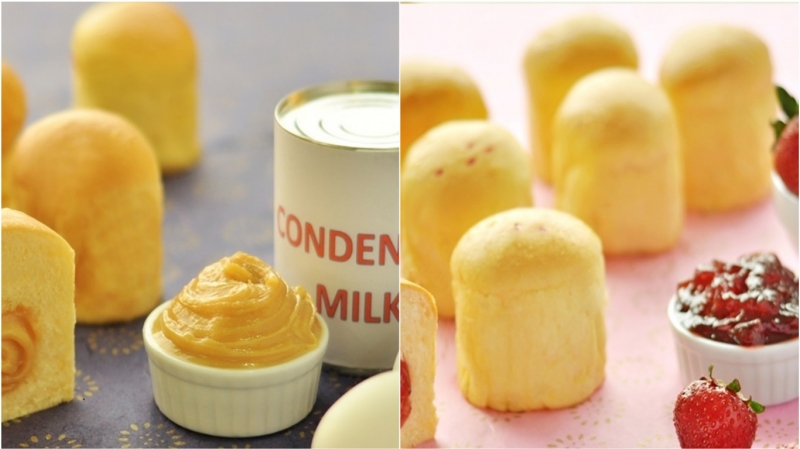 As for food souvenirs, you can't go wrong with the well-loved Pastel de Camiguin, a pastry usually filled with yema or sweet custard made of egg yolks, sugar, and milk. There are many other flavours too such as strawberry, ube, macapuno, and durian, among others.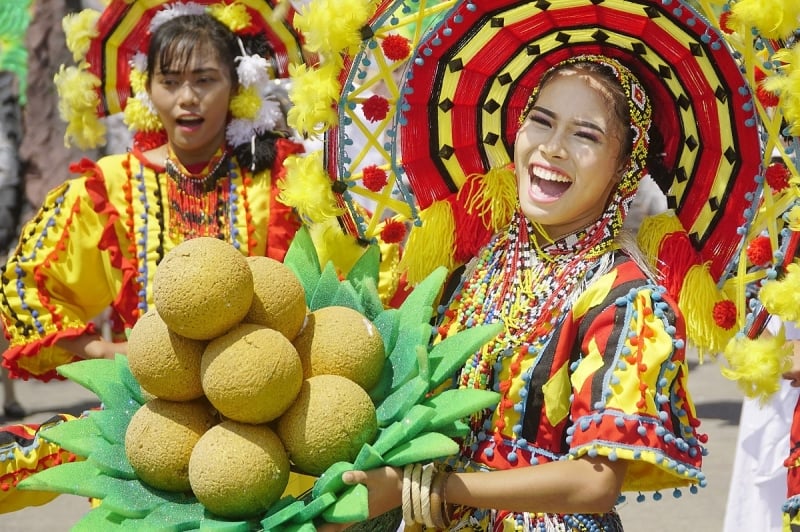 Insider tip: If you're booking your Camiguin trip in October, why not stay during the Lanzones Festival? It's held every third week of that month and reveres the sweet, juicy fruit that grows abundantly on the island. The lanzones fruit is also a major source of livelihood in the area.
Also read: 10 Best Festivals in the Philippines
The best joints for good eats
For hearty meals and delicacies that will have you missing Camiguin as soon as you leave, drop by:
Guerrera Rice Paddy Villas and Restaurant – for, we daresay, the best Thai food in the country.

Insider tip:

As the name suggests, Guerrera also has villas for rent, so you might want to consider booking a stay with them. You won't be disappointed — you'll be surrounded by verdant paddy fields, perfect for a nature retreat!

Hayahay Cafe – for snacks that are as healthy as they are Instagrammable.

The Beehive Camiguin Driftwood Cafe –  for good grub and a mini-tour that highlights the owner's advocacy.

J&A Fishpen Resort and Restaurant – for seafood cooked any way you like.

Bahay Bakasyunan Sa Camiguin – for filling Filipino favourites you've been craving for.

Camiguin Checkpoint – for times when you want to feast with the locals. Many of them come here when they want to eat out.
Insider tip: If you plan on visiting multiple sights and spots in a day and you didn't rent a car, you can always hire a multicab (jeepney-like shuttles) to drive you around. Rates start at ₱1,700, but you can always ask the friendly locals if they know of better deals.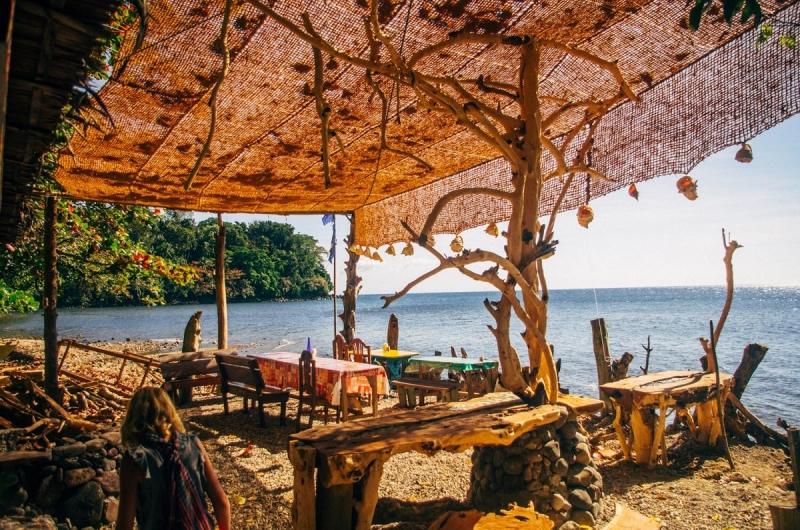 As we said, you're always welcome to extend a day or two on The Island Born of Fire. With the number of spots in this ultimate Camiguin travel guide, we're sure a longer stay will allow you to tarry a while and take in the beauty of the volcano island.
If you really can't linger longer, you can always book another trip to this fascinating speck of a paradise. You don't have to think twice now that direct flights to Camiguin are available year-round with SkyJet Airlines!

YOUR CAMIGUIN ADVENTURE STARTS HERE!

For more information, please visit SkyJet's official website, Facebook, and Instagram.
---
Brought to you by SkyJet Airlines.