Among all the milestones we have in life, only one generally implies travel: a honeymoon.
Traveller or not, anyone anticipates this moment to explore the world together with their significant other. The honeymoon has practically become a romantic tradition to celebrate the beginning of a lifelong partnership. It's always a happy occasion. Well, almost.
When Filipino newlyweds Leomer and Erika Joyce Lagradilla drowned while snorkelling during their honeymoon in Maldives, news spread like wildfire. The nation mourned.
The how's and why's of their death are still of question. What we do know for sure as of now is that no one wants this incident to occur once more.
Authorities in the Maldives are doing their part in preventing anything like this from happening again. According to Maldives Tourism Minister Ali Waheed, the tragedy has prompted them to establish safe zones around the area. Meanwhile, for us, we can take some precautions, especially while snorkelling.
Also read: Tips To Stay Safe During Your Travels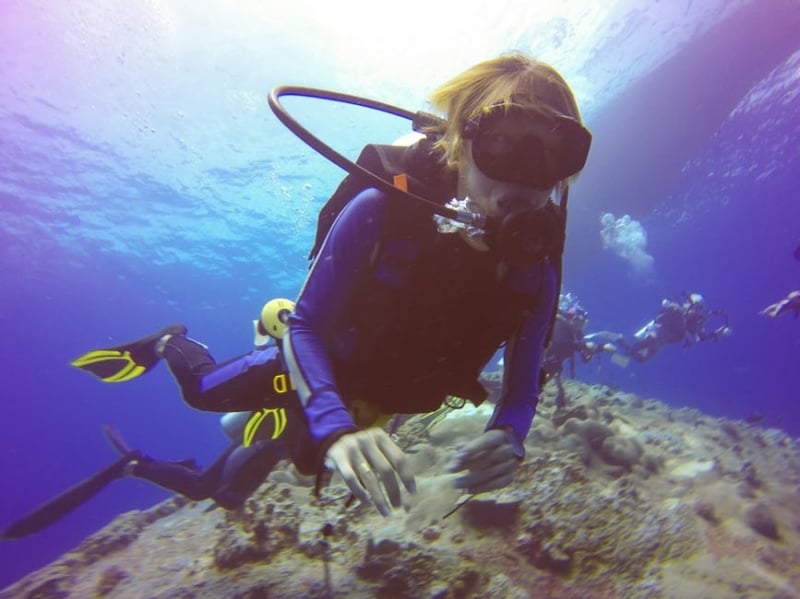 1. Learn to swim
While you don't need to master the butterfly stroke, at least know the basics of swimming to keep yourself alive. Knowing how to swim to save your life can help yourself stay calm in the water.
While you can always wear a life vest (and you should if you aren't confident with your swimming skills), it's important that you're at least comfortable floating and treading in water before you even try to snorkel.
2. Familiarise yourself with the equipment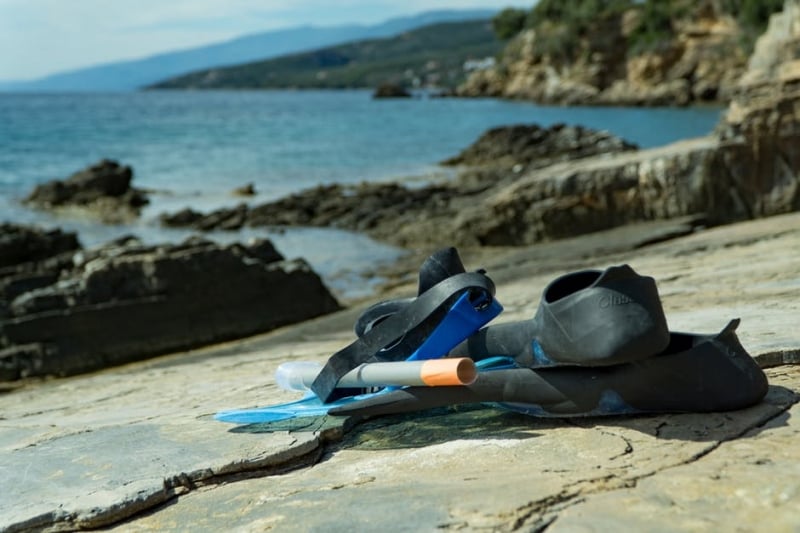 Even if you're a pro swimmer, the ocean is a different place from a pool. Don't go rushing in the deep with your snorkel, mask and fins.
First, make sure your equipment fits you well. Look for a shallow part of the sea where other swimmers can easily spot you. Practice breathing and swimming in full gear while you're here. Remember to look around you every now and then to make sure the current hasn't pushed you too far from the shore.
Once you've familiarised yourself with the equipment, and once you've mastered the art of proper breathing, you can slowly swim further into the deep.
3. Know your limits
It's good to get out of your comfort zone, but don't be reckless. If you think you aren't practised enough for snorkelling in deep waters, you don't have to push yourself too far. Especially when you're snorkelling without a guide, make sure you stay visible and near the shore. Panicking in the water is dangerous — deadly, even. This is why confidence is important when you're snorkelling.
Furthermore, test the waters before heading into the deeper parts. Learn how cold the water gets, and know how much coldness you can stand. Put on reef-safe sunblock, especially if you plan on snorkelling while the sun is out. If your muscles start to ache or your skin starts to burn, head out. Don't tire yourself out too much.
4. Hire a guide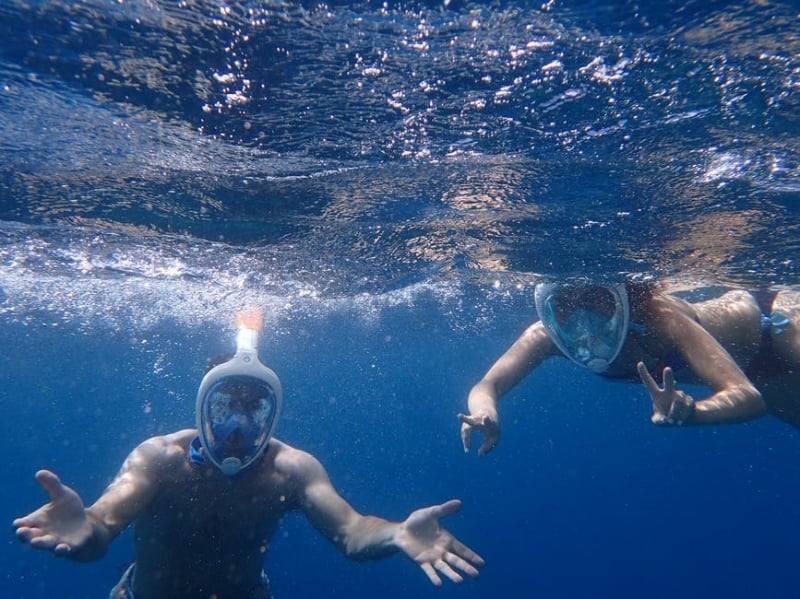 When trying out activities while travelling, it's ideal to have a local guide with you. The ocean is unpredictable, especially to foreigners. It's best that you have someone who is familiar with the place. Not only can (s)he teach you tips and tricks on snorkelling, (s)he can also point you to the best spots around the island.
If you have a local friend with you, you can also ask him or her to join you while snorkelling. This way, you have someone who knows the danger zones. When worse comes to worst, (s)he would also know where to ask for help in case of emergencies.
5. Look, don't touch
First of all, touching marine species can harm them more often than not. Snorkelling is a way to appreciate the underwater world — not intrude it. It's best to keep them sound as they are.
Second of all, some marine species may harm you when you touch them. To be safe, just admire the sea creatures from afar.
Also read: First Aid Must-Knows: What To Do When a Jellyfish Stings
Snorkelling isn't a dangerous activity after all, but it's always important to take precautionary measures. Consult with local authorities to know whether a spot is safe before diving in. Do your research about the place. Most importantly, have fun exploring the underwater world!