I vividly remember when it started feeling crappy. It was around 7pm on a Wednesday, and it had been drizzling for quite some time. The temperature had dropped to around 15 degrees, but it definitely felt colder because I was only wearing a light jacket and I had stupidly decided to have mango shaved ice for dinner. Apart from myself, the only other customers inside Ice Monster were a couple with two kids. At that specific moment while travelling solo on my birthday, I had never felt more alone.
How I ended up travelling solo on my 30th birthday
Months before I turned 30, I thought long and hard about how to celebrate this milestone. For the past three years, I celebrated my birthday by travelling, but I was never alone. For my 30th birthday, I decided I had to do something for myself. It wouldn't be the first time for me to travel solo, but it felt like the right thing to do at that time — especially since I was under a lot of pressure and desperately needed a break.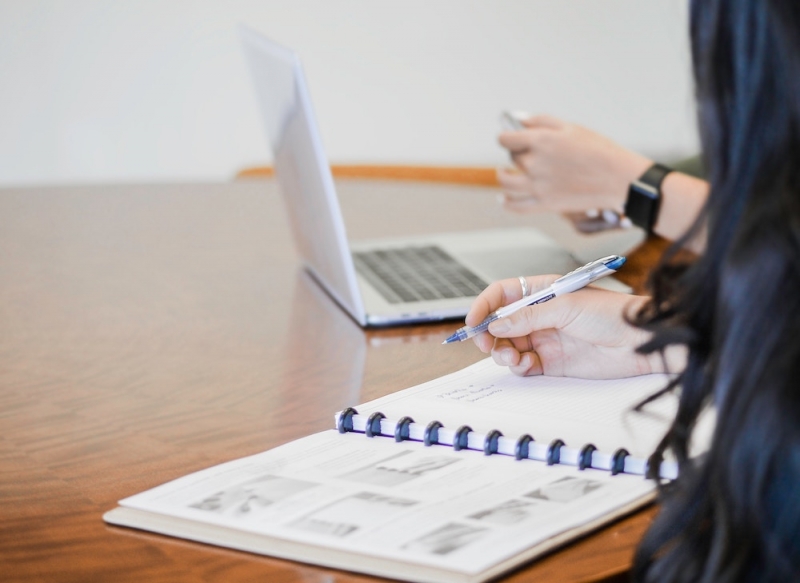 To make my trip even more memorable, I decided not to plan my itinerary. I just jotted down places I wanted to see and food I wanted to try in Taipei, but I had no schedule. I brought a guidebook that I planned to look at every morning before I left my hostel; but that's as far as my planning went. While being spontaneous felt liberating, I would later find out that this lack of plans would also give me a sense of uncertainty.
Also read: Are You Solo Travel Ready? Here Are 10 Signs That You Are!
A not-so-pleasant beginning
I left for the airport early morning of my birthday, feeling both excited and apprehensive. I was looking forward to making new memories, while at the same time worried because I left one week before an important event at work. My colleagues assured me that they had it covered and that I deserved this vacation. But during my trip, I found myself checking work emails — something I didn't use to do on my previous trips.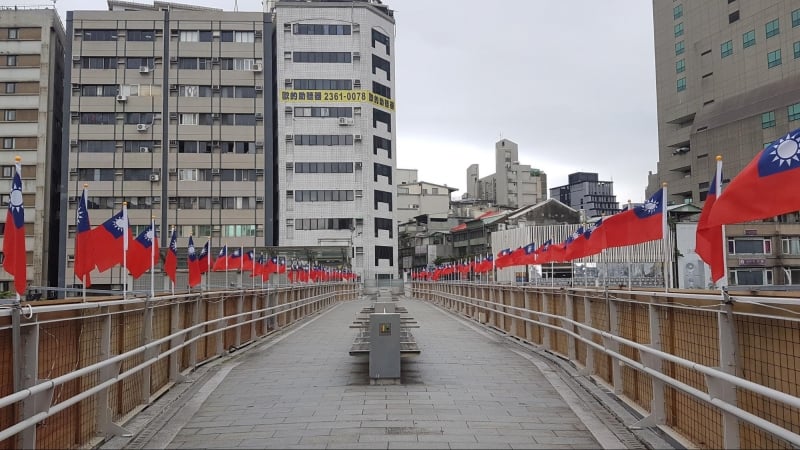 Getting lost at the Taipei Main Station, the city's main transportation hub, didn't help my anxiety. I'm usually good with directions, but for some reason, I spent way too much time looking for the right train to board.
Looking for the hostel where I'd be staying for the next five days was easier, but the gloomy weather affected my mood. When I finally arrived at the hostel in Ximending past lunchtime, I was tired, hungry, and irritable. But I reminded myself that it was my birthday and my first day in the supposedly exciting city of Taipei. So I unpacked, freshened up, and went out to explore.
A solo birthday exploration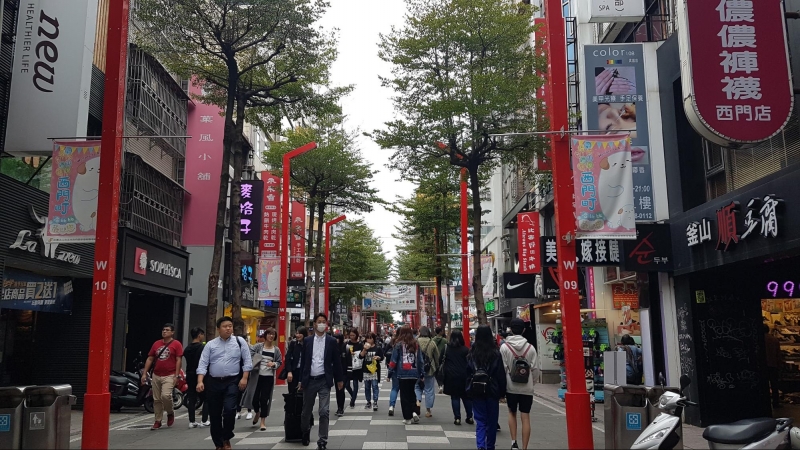 The shopping district of Ximending reminded me of a tamer and less crowded version of Seoul's Myeongdong and Insadong. I liked that there were plenty of food choices and a good mix of big brands and generic shops to shop from. My first meal was satisfying — beef and chicken scallion pancakes and iced Oolong green tea.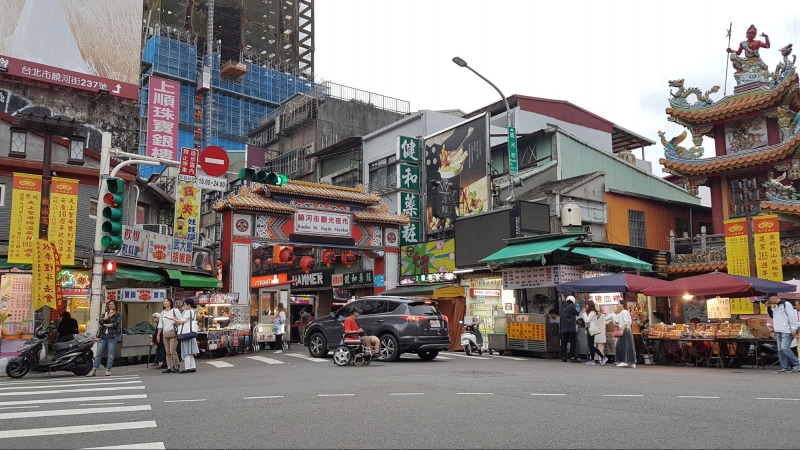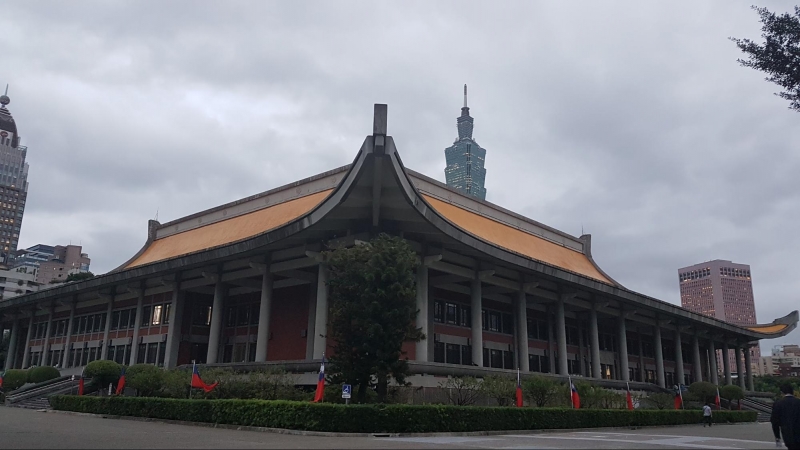 I then headed to Raohe Street Night Market in Songshan District, but since it was only 5pm, most shops were still setting up. I left the area and paid a quick visit to the Sun Yat Sen Memorial Hall. It was about to close, so I just walked around the park and took pictures of Taipei 101 from one of the benches near the memorial hall. I remember feeling helpless, not knowing where to go and what to do next, wondering why I wasn't enjoying as much as I thought I would.
Also read: The Different Flavours of Taiwan & Where to Find Them
What's a birthday without cake?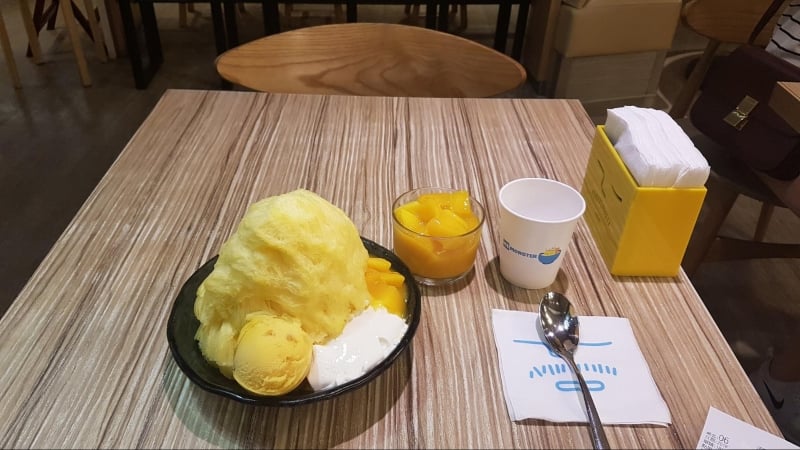 The day was about to end, and I knew I'd just cry in my room if I went back to the hostel. So, I decided to have cake for dinner. What's a birthday without cake? I thought. Sad, apparently.
It was one of those days when nothing seemed to work out for me. I couldn't find a place that served cake, so I ended up at the Xinyi branch of Ice Monster and ordered Taiwan's famous mango shaved ice. By now, I wasn't just tired; I was also very lonely, wishing the family across my table would stop having a jolly good time. How I managed to finish my bowl of shaved ice and ice cream was truly a miracle.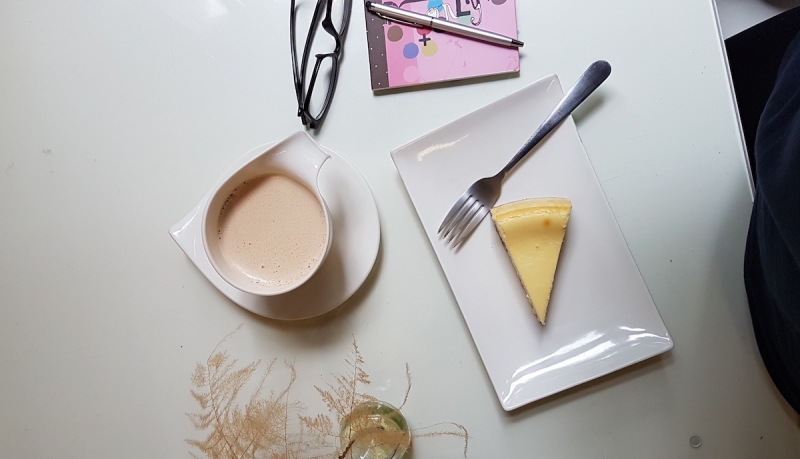 My trip eventually turned out fine; I had cake the next day, visited beautiful places, encountered so many kind and polite locals, ate lots of good food and drank as much milk tea as I could, joined a group tour on a whim (after three days of feeling sad by myself), and made a new friend.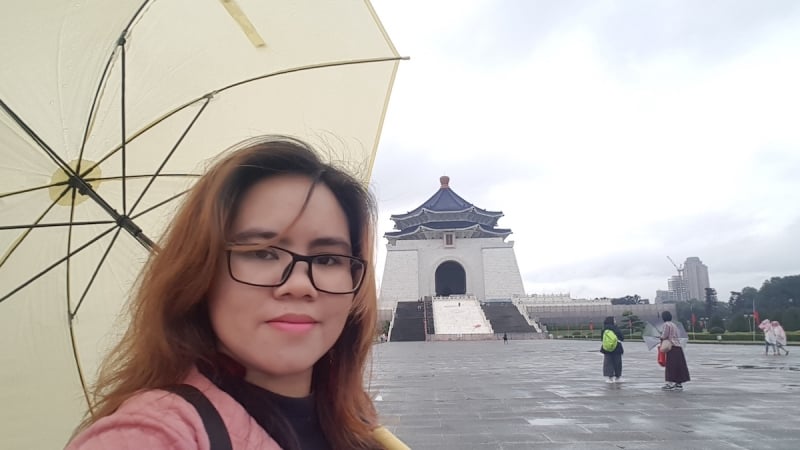 But when I got home, I couldn't even give myself the chance to feel the post-travel depression because I quickly got busy working. Instead, I found myself breaking down two weeks later.
Realisations after travelling solo on my birthday
Like I said, I've travelled solo before. The difference was that I did that out of curiosity and a sense of adventure — not because I was trying to escape my problems. Don't get me wrong, I know a lot of people who've travelled alone on their birthdays, and they loved it.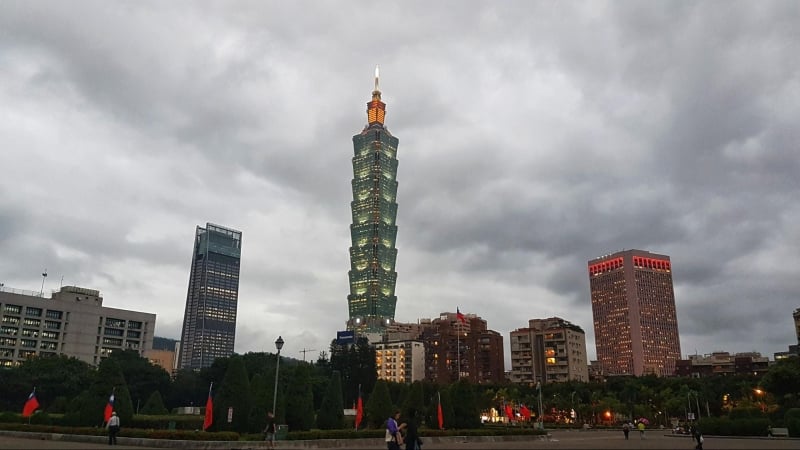 But when you're not in the right headspace, and you're unprepared like I was, travel can even become stressful. The inclement weather and my lack of plans and proper research made me feel lost. I also realised that birthdays are best spent with your loved ones.
Travel as an escape can only help you to an extent
What I learned from this experience is that travel only helps, but it doesn't solve problems. It will enrich your life with new experiences, a better understanding of other countries' culture, maybe introduce you to new people and opportunities. It won't necessarily make your life better.
People who drop everything, travel around the world, and find themselves in the process — they are exceptions, not the rule. Not all of us are as fortunate. Most of us travel to escape our lives back home, temporarily running from our realities. It will soon become clear that nothing has changed, that the problems you left back home are still there.
Also read: Solo Travel: 8 Signs You Shouldn't Do It
Lesson learned
It took me a few more months before I got better emotionally and mentally, and I'm proud that I faced what I needed to face and didn't resort to travelling again to escape.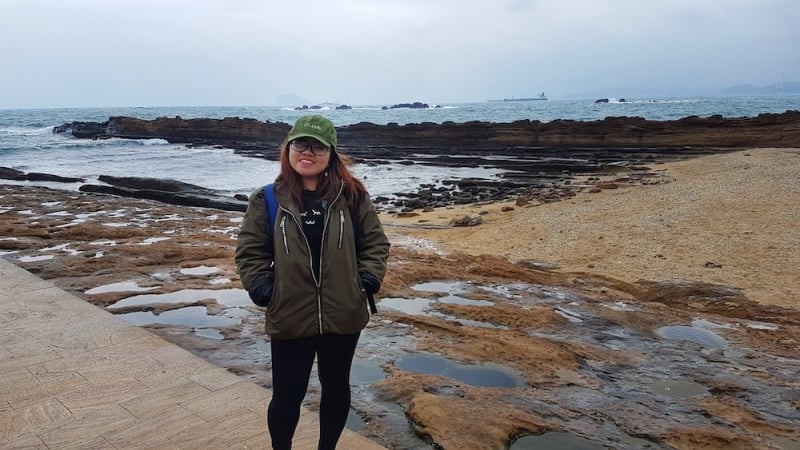 After travelling solo on my birthday, I voted not to make the same expensive mistake. I also resolved to live a life where travel is motivated by the desire to learn and gain new experiences, and not as a means to run away from problems. As Jason Mraz once said, "You don't need a vacation when there's nothing to escape from."