Contributed by Vinzideas
Cebu is a popular destination among Filipinos but it has also captured the hearts of millions of foreigners around the world. The flock of tourists every year shows just how much travellers love to explore Cebu, mainly because of its many islands, beaches, diving locations, hotels, resorts and heritage sites.
Also read: See You In Cebu: A Three-Day Barkada Material Itinerary
Before, I had the opportunity to explore Southern Cebu together with my nine brothers from CCF-Alabang. It was an unforgettable experience and I can say Cebu is by far the best place I've visited among the many places I've explored both in and out of the country. I enjoyed every aspect of the planning up to the trip itself. Everything was perfect. This is quick guide is for my readers who want to explore Southern Cebu.
Planning
Six months before our trip to Cebu, we booked a roundtrip ticket to Manila-Mactan-Manila via AirAsia and Cebu Pacific. We chose the cheaper flights, that's why we didn't pick one airline only, and the roundtrip ticket cost ₱4,100 per person.
Tip: If you want to get the cheaper flights, you need to wait for the seat sale of Cebu Pacific or AirAsia. Most of the time, they have piso fare promos, but the travel dates are after six months to one year from your booking date. You can get a roundtrip ticket for as low as ₱500.
Itinerary
Part of the planning was the making of the itinerary. We wanted to make sure we covered everything, yet still sticking to a budget. One of my Cebuano friends helped me with the itinerary. We thoroughly researched the best places and things to do in Cebu and put them on the list. Fortunately, my friend gave me the itinerary used by another group who went to Cebu. We made some changes based on the length of our stay and things we wanted to do in Cebu.
Here's the itinerary that you can use as well.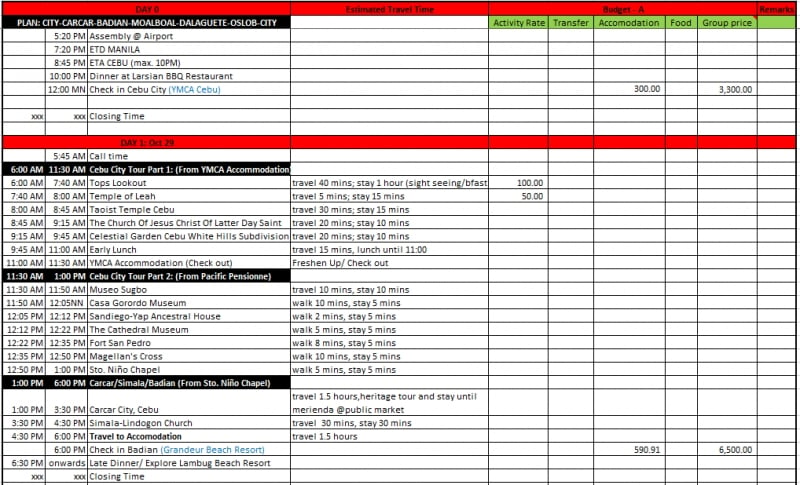 Day 0:
7pm – Flight from Manila to Mactan, Cebu
10pm – Dinner at Larsian BBQ Restaurant; Check-in at YMCA Hostel, Cebu City
Day 1:
6am – Wake up call
7am – Start of city tour
Activities:
Stayed at Tops Lookout for one hour
Took photos in Greece inspired Temple of Leah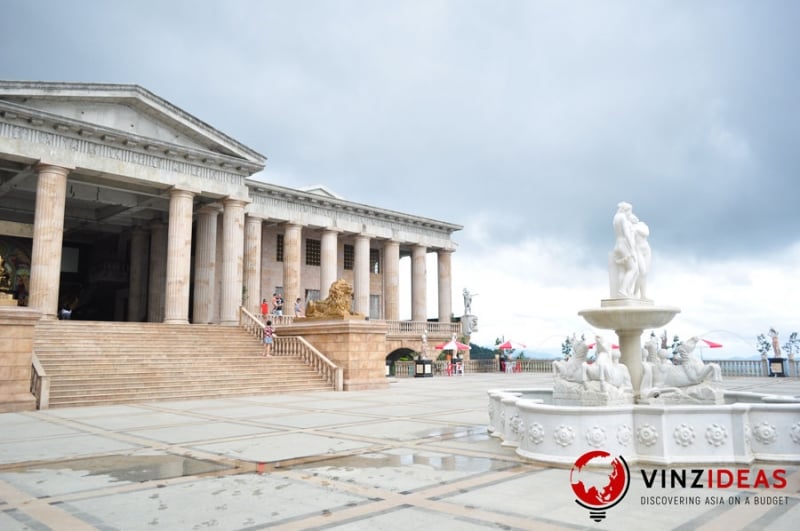 Toured Cebu Taoist Temple
Passed by the Church Of Jesus Christ Of Latter Day Saint, Sandiego-Yap Ancestral House and The Cathedral Museum, Museo Sugbo Casa Gorordo Museum, The Cathedral Museum, and Fort San Pedro
Took photos of the historical Magellan's Cross and Sto. Niño Chapel
Travelled 40 km to Carcar, Cebu for Lunch and ate Lechon Cebu
Travelled two hours from Carcar to Badian, Cebu
7pm – Checked-in at Grandeur Beach Resort in Badian
Swam in Lambug Beach
Had dinner at the beach-front of Grandeur Beach Resort
10pm – Fellowship and Devotion
Day 2:
8am – Breakfast
Activities:
20-minute trek going to the starting point of canyoneering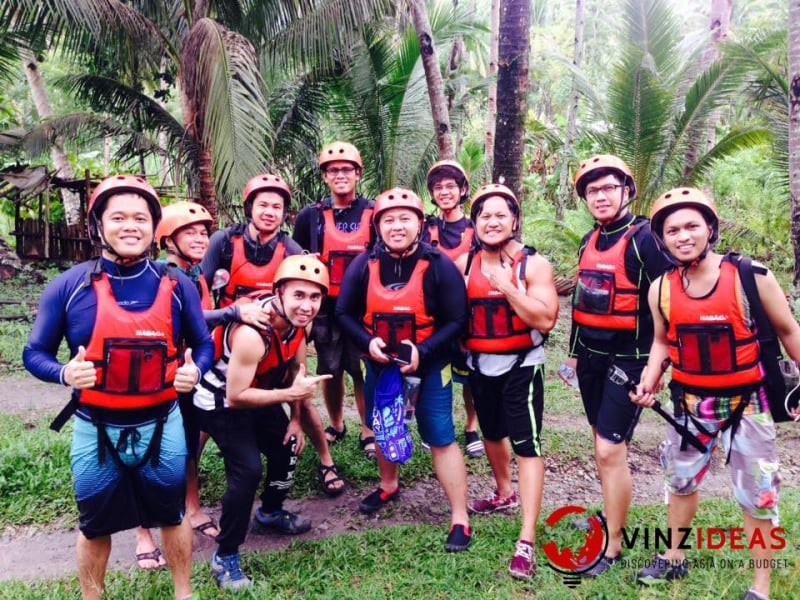 Five hours of canyoneering adventure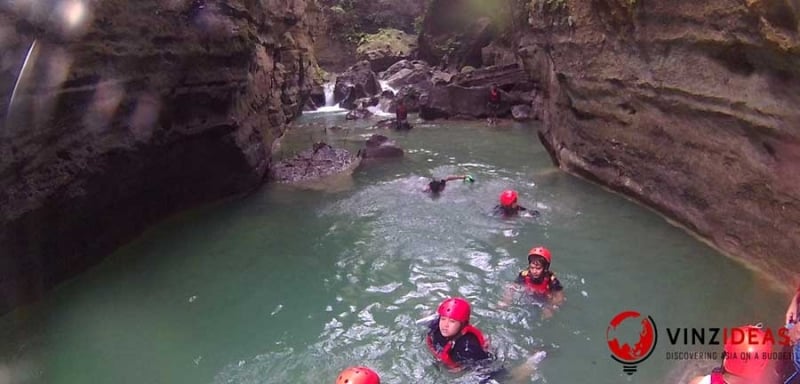 Late lunch at Kawasan Falls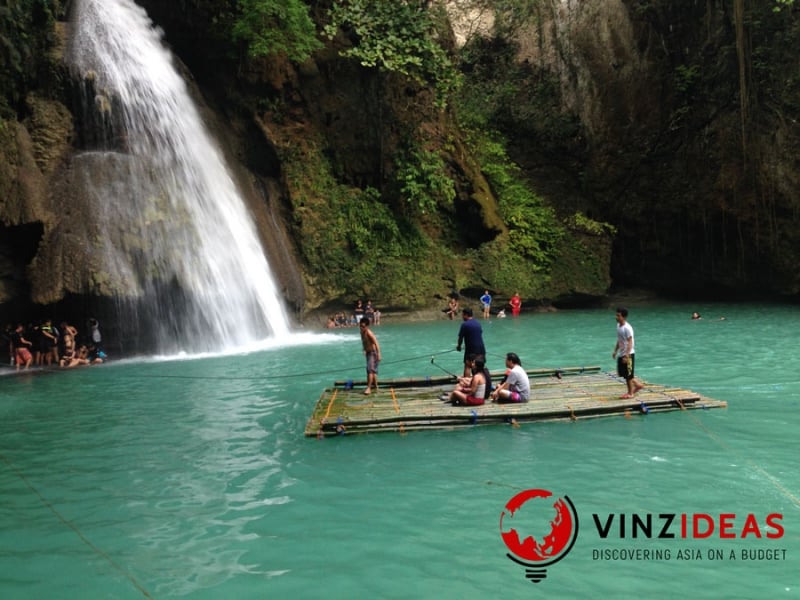 Went back to our accommodation
Checked-out at Grandeur Beach Resort
Two hour travel time going to Oslob
Checked-in at Luzmin Lodging House, Oslob
Dinner at Luzmin Lodging House
Day 3:
6am – Wake up call
Activities:
Prepared for an early Oslob Whale Shark Adventure
20-minute travel time going to Beach of Tan-Awan, Oslob
30-minute swimming with the Whale Sharks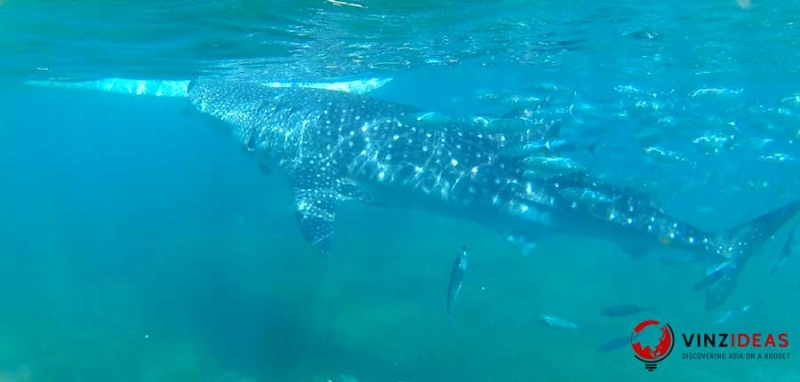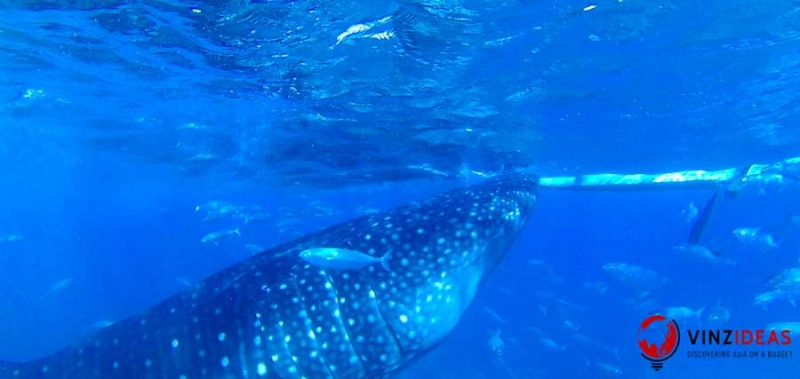 Side tripped to Oslob Heritage Park
Went back to our accommodation
Checked-out at Luzmin Lodging House
Four hour travel time going back to Cebu City
Bought dried seafood at Taboan Public Market, Cebu City
Dinner at Gaisano Capital
Travelled back to Lapu-Lapu City
Checked-in at Park Hill Hotel
Movie night with the travel group
Day 4:
9am – Wake up call
Activities:
Breakfast at Marina Mall
Checked-out at 12nn
Bought Lechon Cebu
Watched a movie in SM Cebu
Dinner at Burrow
Travelled to Mactan Airport Cebu
11pm- Flight back to Manila
Highlights
Cheap accommodations in Cebu
Accommodating tour guide in canyoneering adventure
My best adventure by far — canyoneering in Badian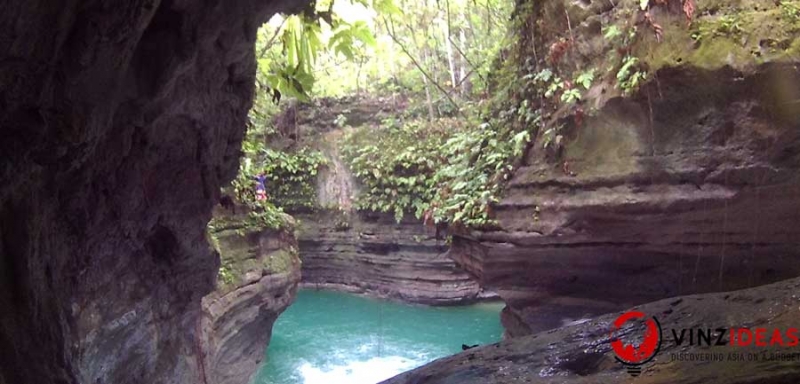 Cebu is a nature-friendly place
Kawasan falls
Unlimited chicken at Burrow Restaurant for only ₱199
Carcar, Cebu has the best lechon I ever tasted
Swimming with the whale sharks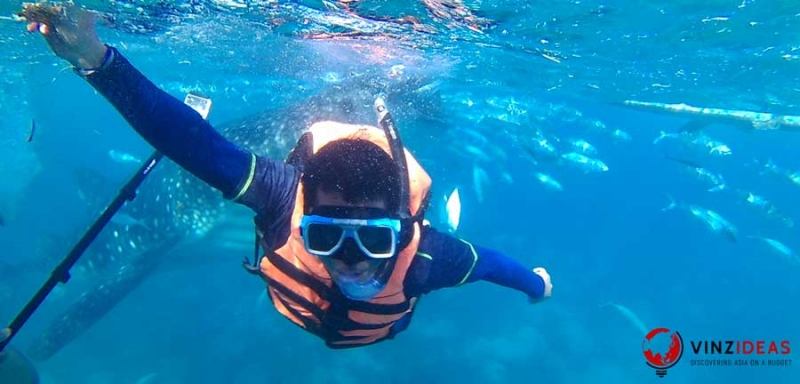 Expenses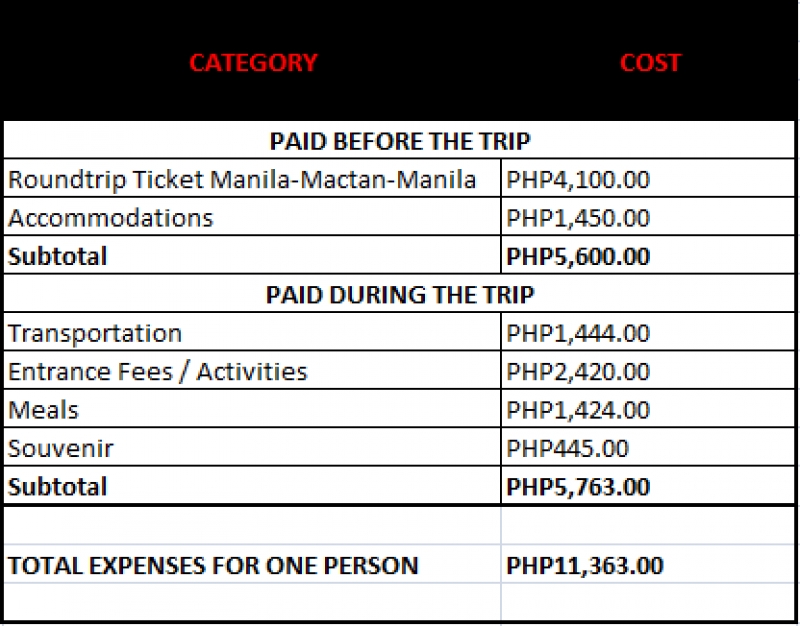 Was it worth our money?
Definitely! Everything that happened was priceless. I enjoyed every aspect of it, from the planning to the entire tour. It may be time-consuming to organize a trip like this, but everything paid off after seeing the joy and excitement in the eyes of every participant. We maximized our time in every place we visited, and the entire tour was a balance between rest and adventure. Two days were allotted for challenging and fun adventures and the remaining days were for relaxing and fun places.
Also read: My South Cebu Trip: 4 Days of Great Adventure with My Barkada
Accommodations & contact information
1. YMCA Hostel, Cebu City
Address: 51 Osmeña Blvd, Cebu City, Cebu
Contact Number: (032) 253 4057
Contact Person: Malene
Email Address: [email protected]
Website: www.cebuymca.com
2. Grandeur Beach Resort, Badian Cebu
Address: Lambug Beach, Badian
Contact Number: (+63) 917-638-6640
Contact Person: Marita/Naty/Janper
Email Address: [email protected]
Website: www.grandgeresort.com
3. Luzmin Lodging House, Oslob Cebu
Address: Barangay Lagunde, Oslob Cebu
Contact Number: (+63) 923-893-0256
Contact Person: LykaLimbaga
4. Park Hill Hotel, Lapu-Lapu City, Cebu
Address: Park Hill Hotel Cebu, Matumbo Road, Pusok, Lapu-Lapu City
Contact Number: (+63) 906-519-7009 / (032) 494-0749
Contact Person: Mitch
5. Licensed Tour Guide – Canyoneering, Kawasan Falls and Osmena Peak
Address: Badian, Cebu
Contact Number: (+63) 935-291-9493
Contact Person: Joven
6. Van Rental 1
Contact Number: (+63) 915-455-4337 or (+63) 932-568-3430
Contact Person: Richard Dungog
7. Van Rental 2
Contact Number: (+63) 917-929-0136
Contact Person: Jojo