UPDATE: As of 1 July 2018, all Korean visa applications are processed through designated travel agencies. Read more details here.
---
My heart skipped a beat when the releasing officer in the Korean Embassy handed over my passport. "Will I be APPROVED or DENIED?" One deep breath… I flipped open my passport and…
Thank God I got approved! Woohoo! I couldn't contain my happiness that day.
You see, getting a tourist visa is not a piece of cake for most Filipinos, especially for those who get income from online sources like me. Not to brag about it, but I was granted a single-entry South Korea tourist visa despite not having an ITR yet.
Note: The Consulate of the Republic of Korea in Cebu has a different set of visa requirements. Please check their official website to double check your requirements. Also note that the consulate does not grant exemption of ITR for those who have travelled to OECD countries. You are only exempted if you have travelled as a tourist to Korea at least once within 5 years. Please read full details of the update here.
Now, let me just share with you some easy steps and personal tips to make your Korean visa application smooth and successful.
Also read: My 5-Day Winter Holiday in Korea: Itinerary, Tips & Cost Breakdown for Filipinos
Step 1: Gather all the requirements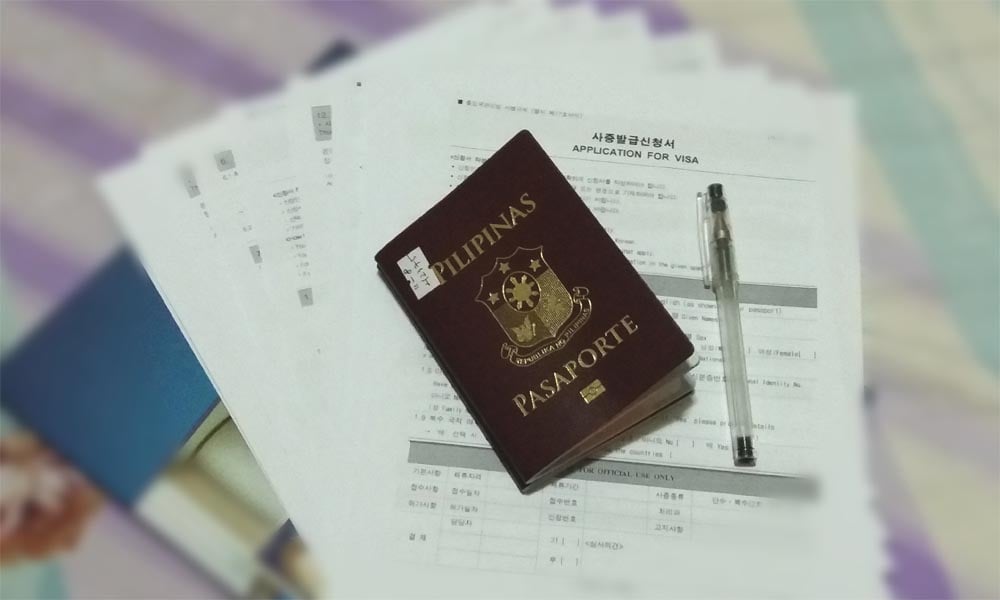 There are different visa requirements for South Korea. Check your respective visa requirements from the Korean Embassy in Manila or Korean Consulate in Cebu. As for me, I applied for a tourist visa For Employees at the Korean Embassy in Manila. See their requirements below:
Application Form (download here)
1 piece of Passport size coloured picture (Tell the studio that you're applying for a South Korea visa, and they already know the size. Paste your photo on your application form.)
Original Passport (should be valid for more than 6 months)
Photocopy of Passport Bio-page (page 2)
Original & Photocopy of valid visa/s and arrival stamps to OECD member countries for the past 5 years (If applicable only)
Original Certificate of Employment (must include applicant's position, date hired, compensation, office address, HR landline number (cell-phone number is not allowed), HR e-mail address)
Original Personal Bank Certificate (must include account type, current balance, account opening date, ADB)
Bank Statement (original or certified true copy of bank statements/passbook for the last 3 months)
ITR (Income Tax Return) or Form 2316 Copy
Copy of PRC Card or IBP Card (If applicable only)
If personally invited by a Korean
Invitation Letter
Photocopy of invitor's Passport or Identification Card
(authentication not required)
If invited by a company in Korea
Invitation Letter
Photocopy of Korean Company Business Permit
(authentication not required)
Notes:
To those applying at the Korean Embassy in Manila: Frequent travellers who have travelled as a tourist to OECD member countries or to South Korea within 5 years are exempted from submitting an ITR. Please see the list of ITR exemption cases here.
To those applying at the Korean Consulate in Cebu: The consulate does not grant exemption of ITR to those who have travelled to OECD member countries. You are only exempted if you have travelled as a tourist to South Korea at least once within 5 years.
Also read: Korea Tourist VISA Guide for Filipino Employees and Married Couples
Step 2: Fill-in the application form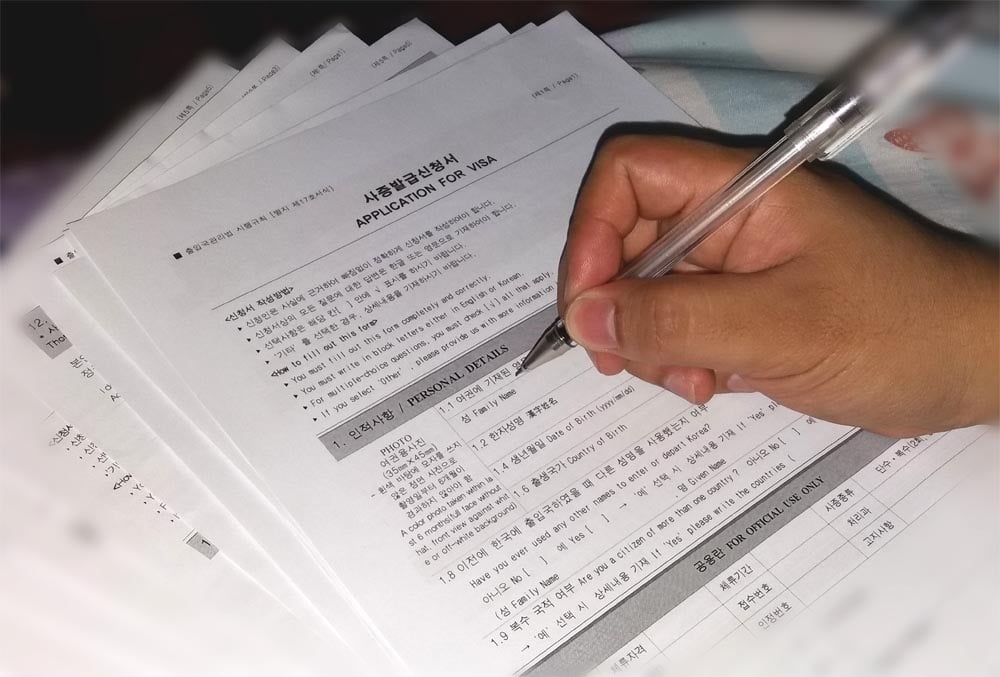 This is the tricky part. Although you can get an application form from the Korean Embassy, I suggest that you print out the application form in advance to save time and to minimise errors. Print it in an A4 size bond paper.
Erasures are a BIG NO-NO so write all information carefully. Note that you must write in BLOCK LETTERS (ALL CAPS). If the information needed is not applicable to you, put N/A.
Tip 1: If you're like me whose handwriting sucks, you can download the .docx format of the application form. You can find it here under Application for Visa. Type all the needed information and print away. It's cleaner to look at and saves you time and effort in writing. That's what I did and it's totally fine.
Tip 2: If you want to save on paper, you can print on both sides but make sure the sequence of pages is correct. Page 1 (front), Page 2 (back) and so on.
Some important fields you need to take note of:
1.7 국가신분증번호 National Identity No. –> N/A because Filipinos don't have this
9.8. 동반입국 가족 유무 기재 Are you travelling to Korea with any family member?
Note: Family Member means your spouse, father, mother, children, brothers and sisters. Your fiancée, boyfriend / girlfriend and best friends are NOT considered a family member so don't put them on the list.
10.2 경비지불자 Who will pay for your travel-related expenses? (any person including yourself and/or institute)
a) 성명/회사(단체)명 Name of Person/Company(Institute) –> WRITE YOUR NAME if you are funding your travel. If not, provide the name of the person or institute who will fund you
b) 관계 Relationship to you –> SELF or your relationship to the person or entity funding you
c) 지원내용 Type of Support –> FINANCIAL SUPPORT or indicate which part of your trip is being funded (eg. flights, accommodation, tours, etc.)
Step 3: Submit your documents to the Korean Embassy
Put all your documents in a secure envelope or folder and submit them personally to the Korean Embassy.
How to get there
Address: 122 Upper McKinley Road, McKinley Town Center, Fort Bonifacio, Taguig City.
By jeepney: From Guadalupe MRT Station or Market-Market, take the FTI-C5 jeepney. It will take 20 minutes from Guadalupe MRT Station and 7 minutes from Market-Market.
By shuttle: From the Venice Piazza at Mckinley Hill, there is a free shuttle bus that will take you to Upper McKinley Rd. The ride will take about 10 minutes. The Embassy is within walking distance from the last Bust Stop at McKinley Rd.
By cab/taxi: Ask the driver to drop you off at the Korean Embassy at Mckinley Hill along C5 road, beside the British Embassy.
By car / Uber / Grab Car: Simply use Waze and key in the location as shown on the map below.
File your application from 08.30am to 11.00am ONLY. I suggest you go there before 8.00am as it is on a first come, first serve basis. No appointment is needed.
You will be guided accordingly by the personnel manning the entrance. Someone will initially check your requirements and will give you a priority number to your designated window.
Window 1-2: For First-time applicants; those who have no previous tourist visits within 5 years to OECD member countries; and holders of confirmation of visa issuance number
Window 3: For frequent travellers who have been to OECD member countries within 5 years; those who have at least 2 tourist visits to Korea; and seafarers who plan to transit to Korea
For those who are in Cebu, you may apply at the Consulate in Cebu:
Address: 12th Floor Chinabank Corporate Center, Lot 2, Samar Loop Cor. Road 5, Cebu Business Park, Mabolo, Cebu City
Visa fees
59 days (or less) stay in Korea — GRATIS
60 to 90 days stay in Korea — ₱1,800
Reminder: Pay attention to your priority number. When your number is called, go to your window immediately. The application officers won't wait for you. If no one is there for about 5-10 seconds, they will call the next number. So always be alert to avoid inconvenience.
FYI: You can also ask someone who's travelling with you to file the application on your behalf. No need for a consent letter.
Step 4: Keep calm and wait for the release date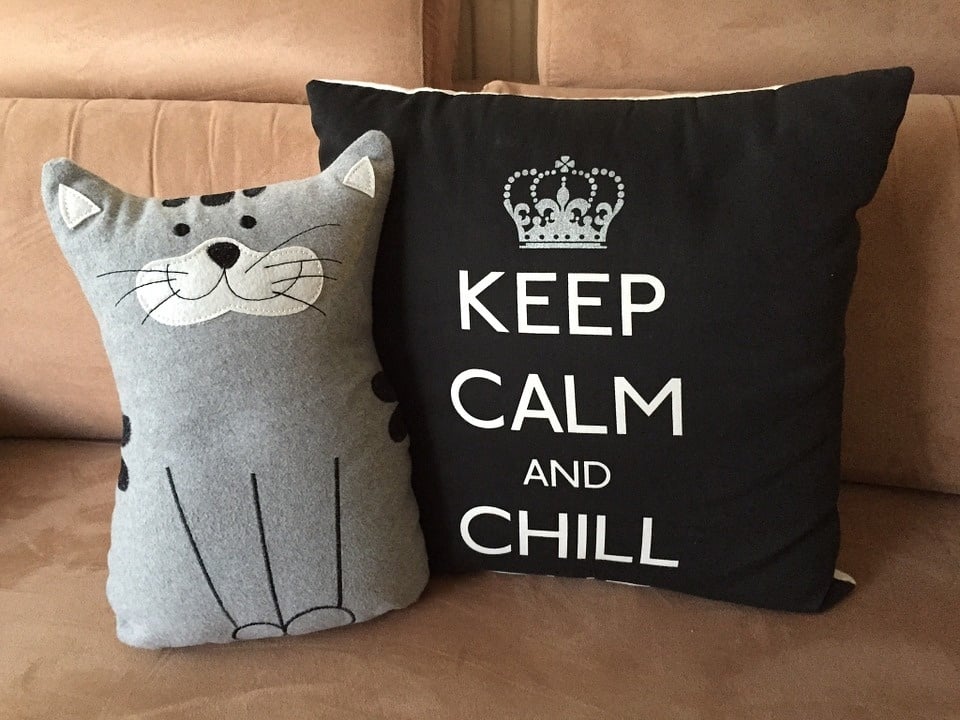 After filing, you will be given a slip where the release date is indicated. You must return to the embassy to personally claim your passport (visa granted or not).
Processing period:
3 working days (for those who have been to OECD member countries within 5 years as tourist)
5 working days (for those who have not been to OECD member countries within 5 years)
Step 5: Claim your passport from the Korean Embassy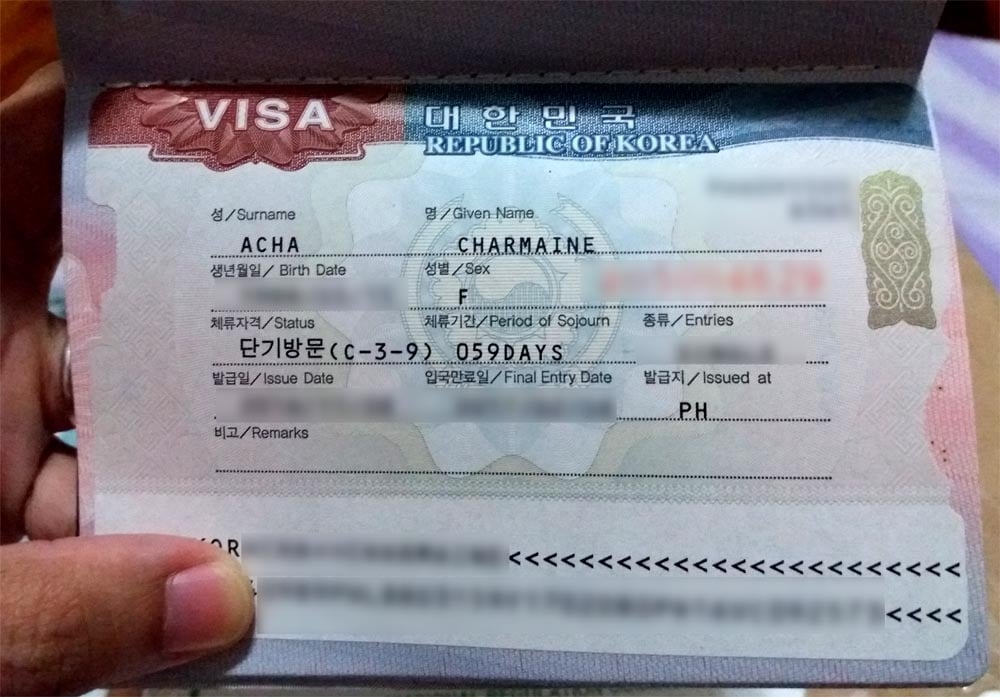 This is it! The day you've all been waiting for!
Claim your passport at the Korean Embassy from 1.30pm to 4.00pm ONLY. Though you can still ask someone to claim your passport, I suggest that you claim it yourself because they might need additional info from you, and in some cases, you might be interviewed.
Just a friendly advise: Worrying doesn't change the outcome so just hope for the BEST! If it's your time to go to Korea, it's really your time and you deserve it! If not, there's always a next time. You can apply again after 6 months.
Also read: A Filipino Traveller's Guide to Visiting Korea for the First Time
Disclaimer: Although I was granted a South Korea tourist visa, this doesn't mean that I'm already an expert on this matter. It's still best to refer to the Korean Embassy in the Philippines or the Korean Consulate in Cebu for your personal queries and concerns.