Contributed by Coffee, Music & Scribbles
With the countless memories one makes during travelling, isn't it a great idea to keep those precious moments alive even when you've gone home? Well, there's such a thing as 'travel mementoes' wherein you either compile or collect things that will, later on, remind you of certain places, people or even experiences. I for one do this whenever I go to places both domestically and internationally.
It's my way of reliving moments from wherever city or country I've been to. Some may call it too tiresome to do or not worth it but it actually is, and it matters greatly especially if you want to get a little nostalgic when a time has passed and you want to take a quick trip down memory lane.
Also read: Sentimental Souvenirs: Is It Time To Give Them Away?
What do we consider as travel mementoes?
Aside from the typical postcard, refrigerator magnet, keychain and pins, there are also various items you can consider as your travel souvenirs like public transport or amusement park tickets, currency (paper or coins), travel mugs and local art pieces. I myself make it a point to buy stickers of every place I've gone to and paste them all in my planner's vacant spaces. But mementoes can be anything you want to collect, so it's really up to you.
The usual problem with souvenirs…
Now that you have an idea on what things to collect, imagine this: you've taken tons of photos only to be put in physical photo albums that will probably be stored away. You've uploaded multiple videos that no one will actually have the energy to view one by one, and acquired souvenirs that you'll eventually keep hidden in a closet only to be forgotten. Given the many things you've taken or bought from your travels, you won't be able to go through them whenever you want to since they're scattered or kept away.
Thus, here are some ideas you can do or take note of on your next travel:
Build a destination box
This is probably the easiest thing you can do to organize your keepsakes. All you have to do is take everything you've collected, however mundane they may seem, and put them in a box with the name of the place they belong to. You can get artsy with this by designing the box or separating the items by category.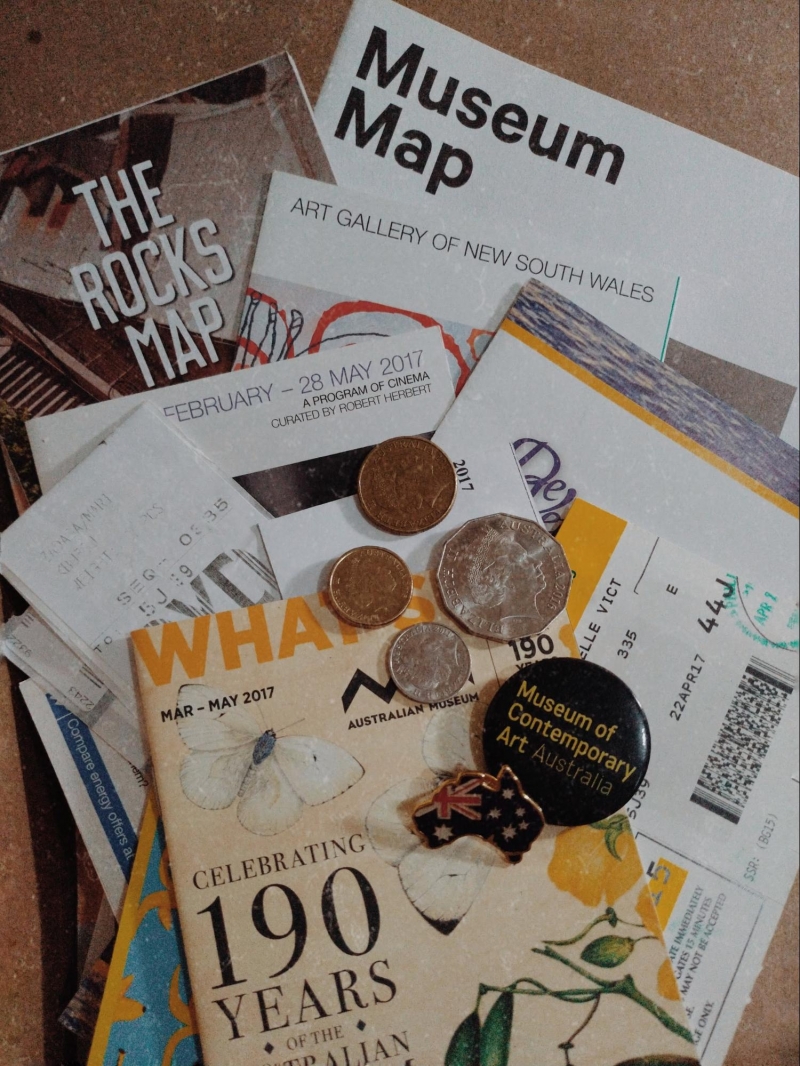 Create a wanderlust wall
Taking photos is one thing. But putting them up on your wall at home takes travel photos to a whole other level. Revisit your travel experiences by printing them out and hanging them on a wall. If you want to keep things on the Internet, you can also edit your photos according to a theme and post them on Instagram. Let your creativity soar!
Also read: How To Score Souvenirs For Free
Put together a scrapbook or binder
The little things you have from your trips, even if they aren't interesting at the moment, can actually be put to good use in a scrapbook. Not only does this allow your mementoes to be creatively put but it'll also make these seemingly boring scraps and photos look good once glued together. The good thing about scrapbooks/binders is that you can design them however you like and you can put little descriptive inputs as well.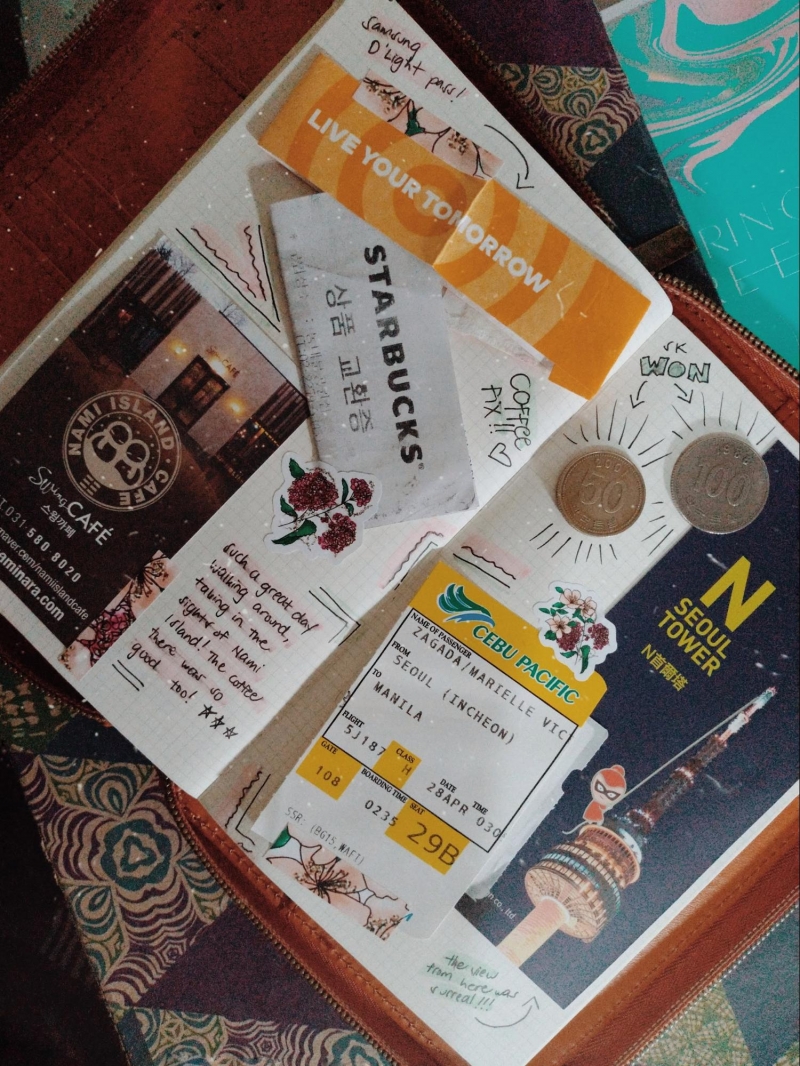 Paint or sketch a postcard
If you have the knack for drawing and design, this may be the option for you. Take a piece of paper (or anything you can draw on) and sketch the scenery or tourist spot your eyes set upon. You may also opt to add some colour in the mix to make the drawing more vibrant.
Produce a travel film
Instead of having people view your Instagram stories or Facebook videos one by one, why not make things more interesting by compiling them into a travel film? Feature the country's breathtaking sights, things you've tried there and people you met during your visit. You can do this by making a vlog or just piece a simple travel video compilation with some music.
Here's a travel film I made on our family trip to Baguio last December 2018.
Write your heart out!
What better way to relive your travel moments than by jotting them down on paper? In this way, reminisce your memories in your own words the moment you experience them. If writing it on paper isn't for you, you can try blogging it online. This also paves a way for other people to read about your experiences and can even help them if they're also considering visiting the place you've been to. Sharing is caring.
Also read: Why It's Important To Write About Your Travels
See, there are so many ways to make your memories come to life. So, take some time to go through your keepsakes or start collecting them on your trip as these small but very special trinkets will help you recall the fun things you've done, people you've met and attractions you've visited. Make your travels more meaningful by keeping them alive through travel mementoes so that one day you can be able to look back on them with fondness.