Contributed by KaTravels
Myeong-dong is not only popular for its shopping streets, but it also offers a  variety of food that every foodie must try! It's not THAT cheap, but when you're already on the streets of Myeong-dong, it will be totally hard to resist them all.
Also read: 9 Reasons Why Filipino Travellers Should Visit South Korea Soon
1. Odeng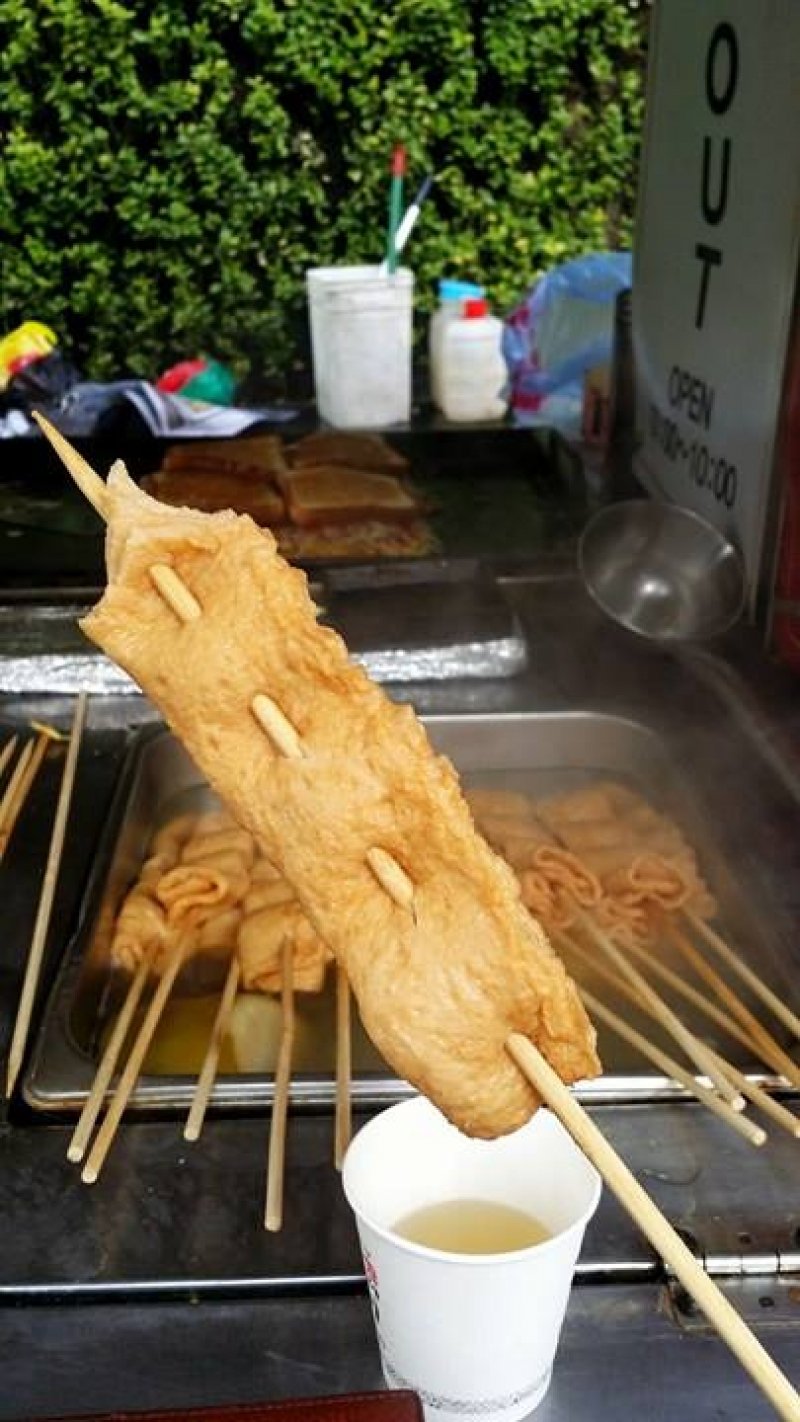 This is probably the cheapest street food that you can buy here in Myeongdong, and they are everywhere. This is basically a fishcake on a skewer. A super hot soup is also included which tastes like seafood broth and they say that this is actually good for a hangover.
Price: ₩1,000 per stick
2. Tteokbokki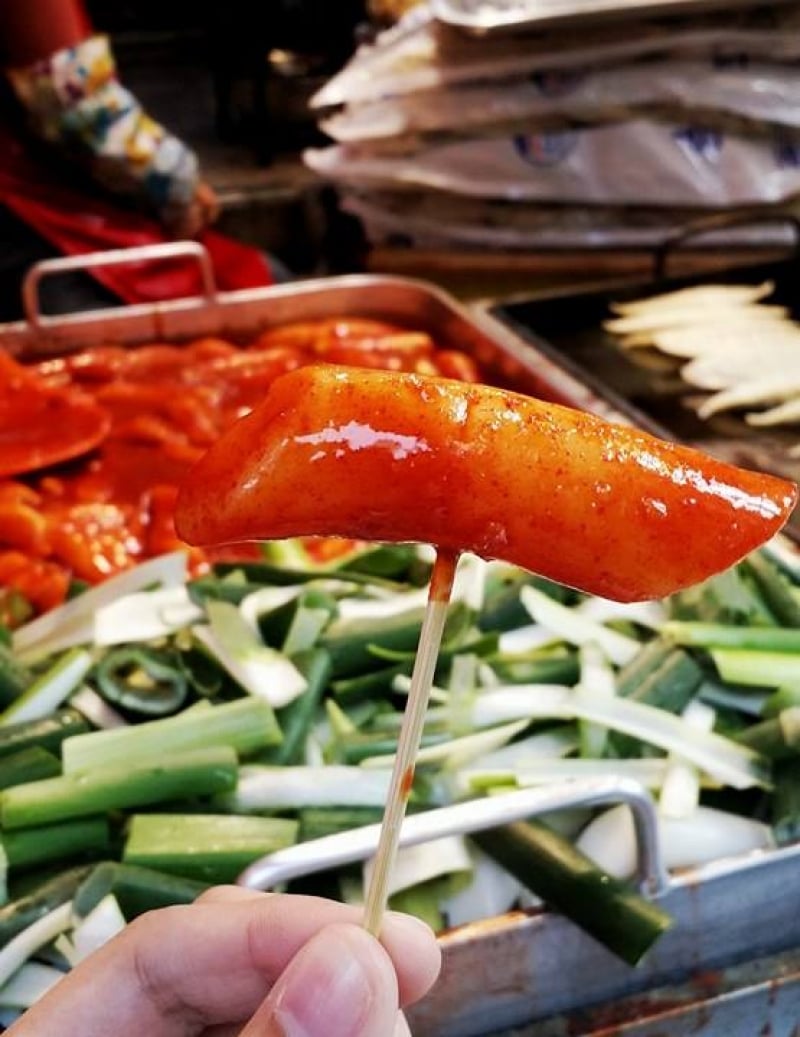 It's a popular Korean snack made from rice cake with sweet chilli red sauce. This is not for the weak when it comes to spicy food! I ate this twice, the first time was okay, not that spicy. But then the second time that I bought it, it was so spicy! Maybe because I got it from two different vendors. Well, I'm a fan of spicy food after all.
Price: ₩2,500 to ₩3,500 per plate/cup
3. Gyeranppang (Korean Egg Bread)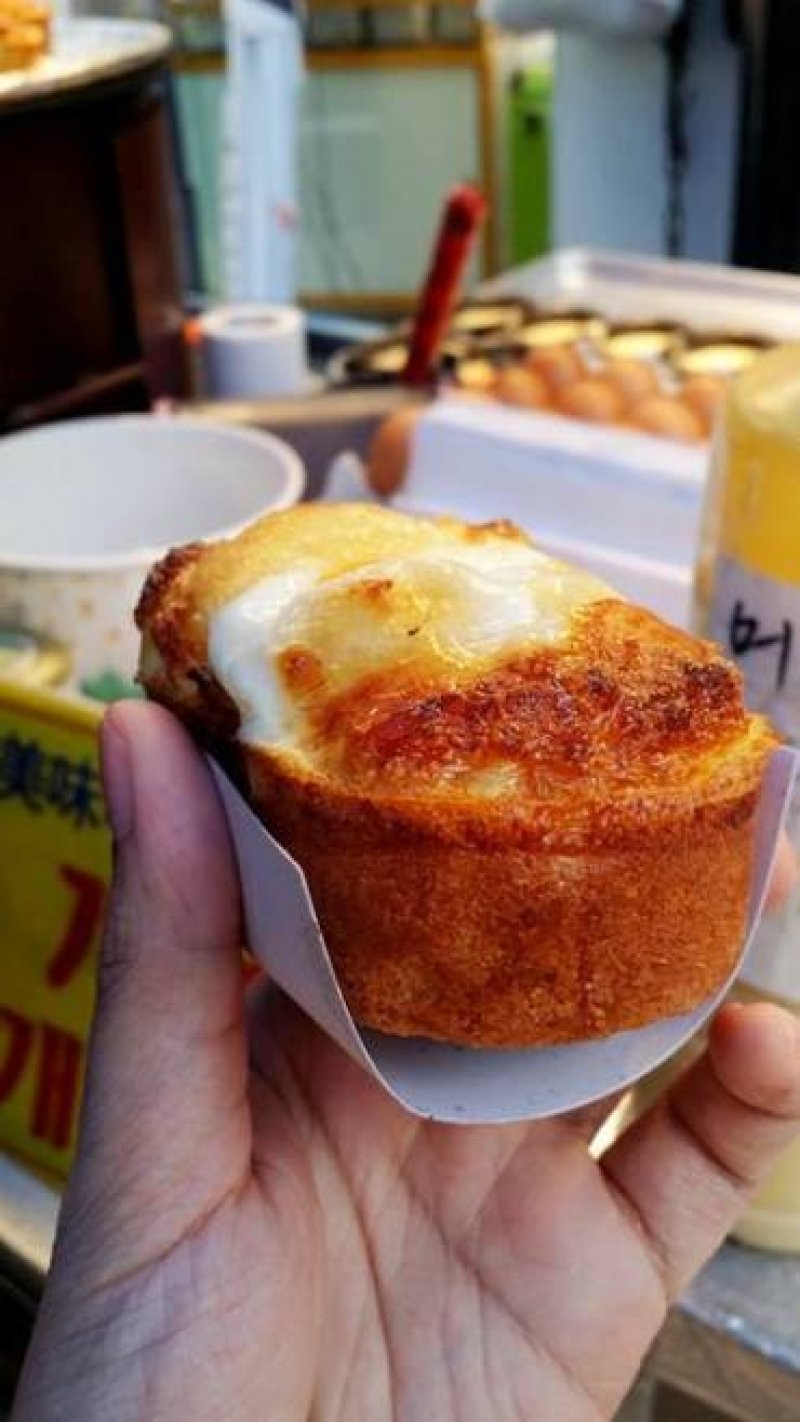 The sweet bread and salty egg on top is totally a match made in Heaven! It's really popular in winter, but I think they sell this all year around. I bet you'll be craving for this again after eating one.
Price: ₩1,500
4. Banana Milk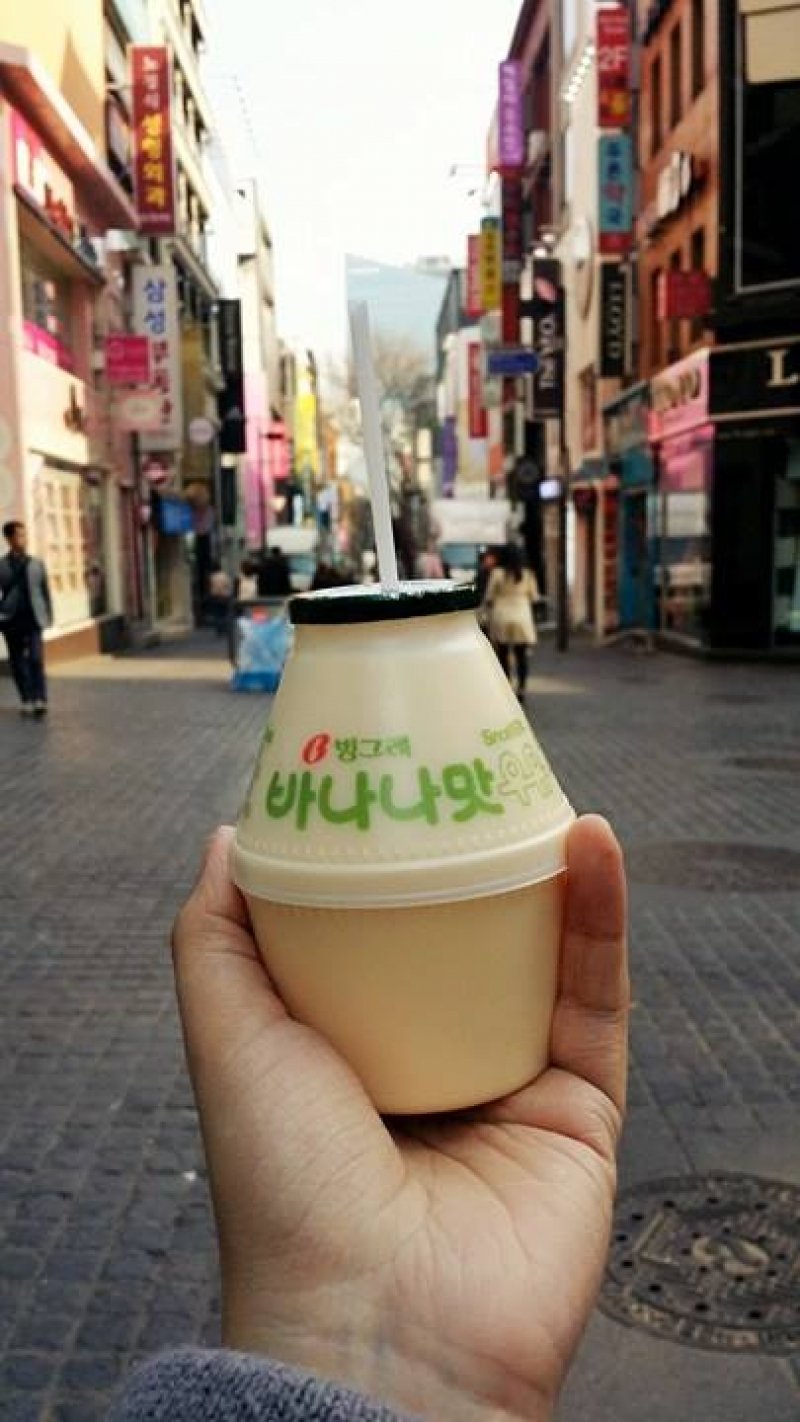 The price varies from where you buy it. Usually, there are some convenience stores that sell this from ₩1,200 to ₩1,500. On the streets of Myeongdong, its price is usually ₩1,500.
Anyways, this is my favourite drink in Seoul. I remember buying five of this Banana Milk on my first day in Seoul. I got addicted to it, and it resulted in me buying this literally every day when I was in Korea. They got this in four flavours: banana, strawberry, banana light and melon. But the banana is personally my favourite flavour after trying them all.
Price: ₩1,500
5. Strawberry Mochi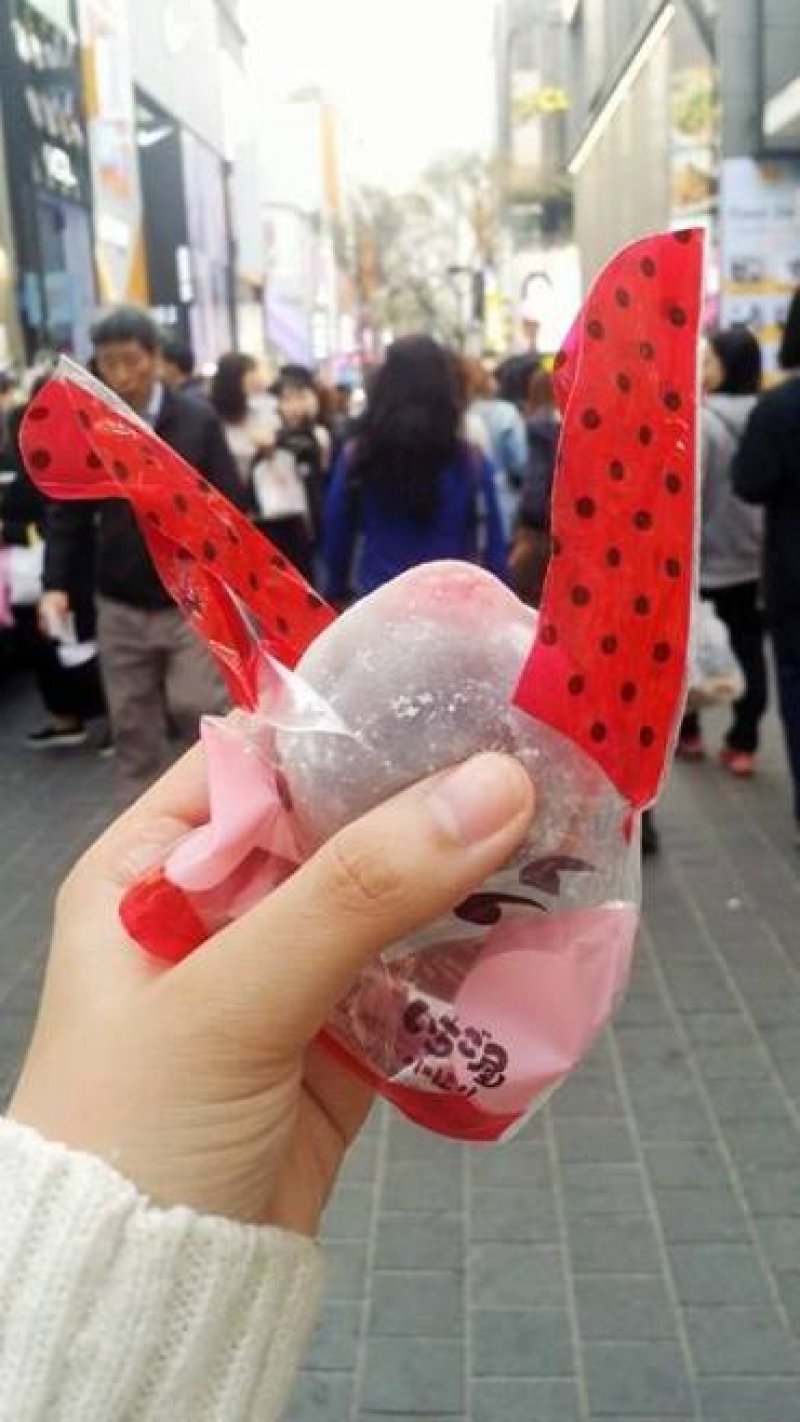 I love strawberries so it's no wonder why I fell in love with this Strawberry Mochi. It's a mochi filled ball with a whole strawberry in it and it tastes so damn good after I tried it for the first time. I bought four more pieces! A must try for someone who has a sweet tooth like me.
Price: ₩2,000 per piece
6. Yangnyeom Tongdak (Korean Fried Chicken)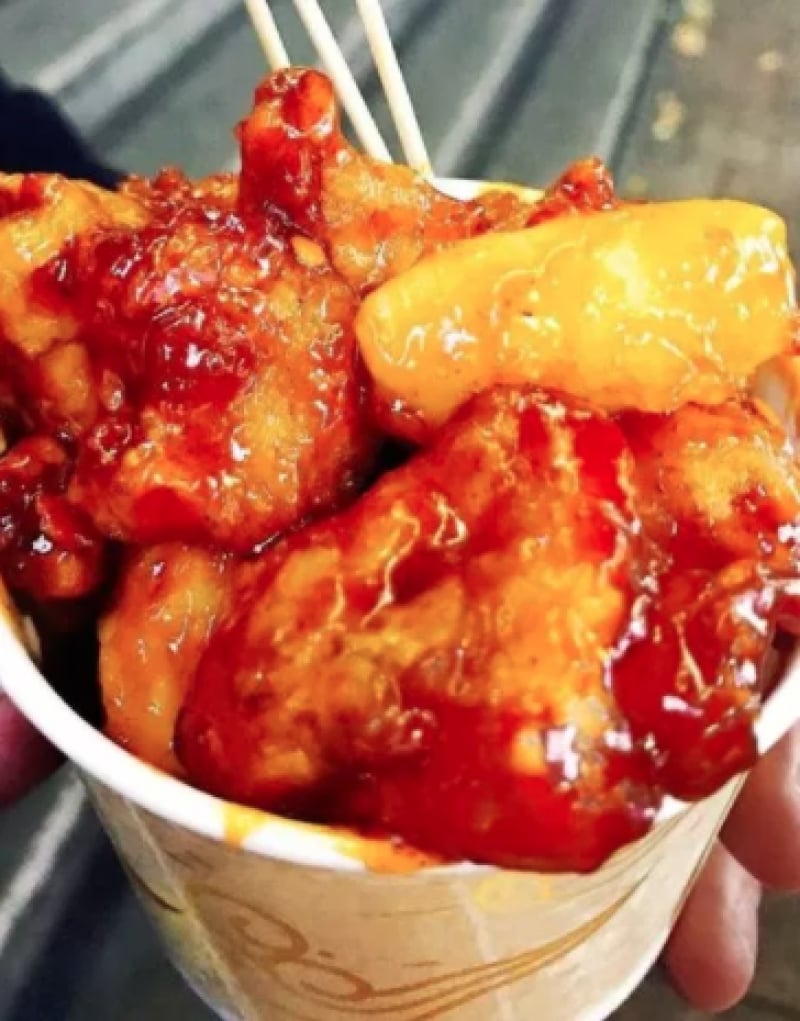 It's a combination of sweet and spicy, crunchy, bite-size chicken with some rice cakes in it. Probably one of the best fried chickens I've ever had. I was hesitant to buy a cup at first because, a) before trying this, I already ate a lot of street food, and b) it's quite pricey for a small cup of chicken but I still bought one. #TheHungryTraveller
Price: ₩5,000 per cup
7. Tteokgalbi Meatballs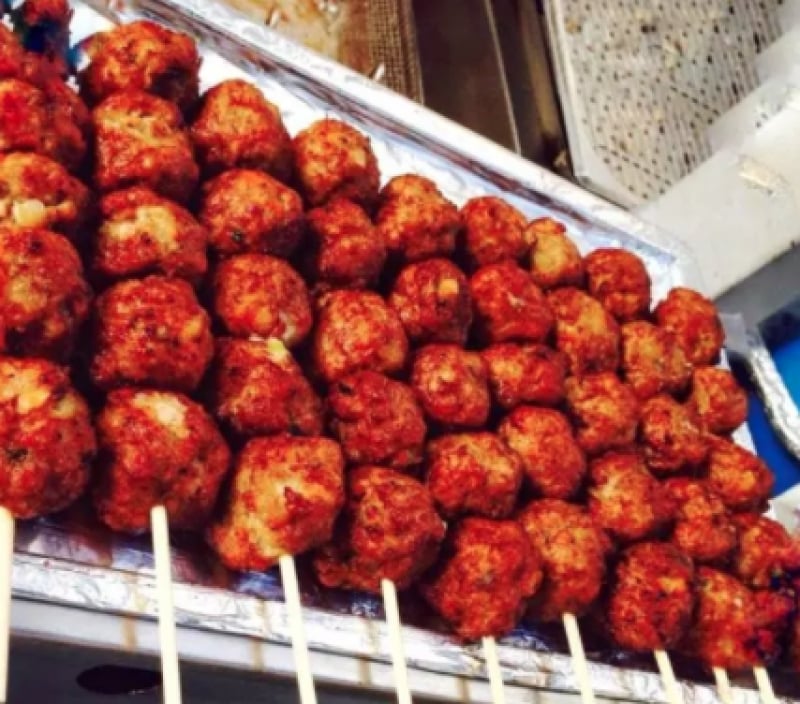 These are basically Korean beef meatballs. It's a combination of sweet and just the right amount of saltiness. It's pretty tasty actually. Sometimes, they put mayo on top of these babies which makes it even tastier. Definitely a must try!
Price: ₩3,000 per stick
8. Milky Bee (Rose-Shaped Gelato Ice Cream)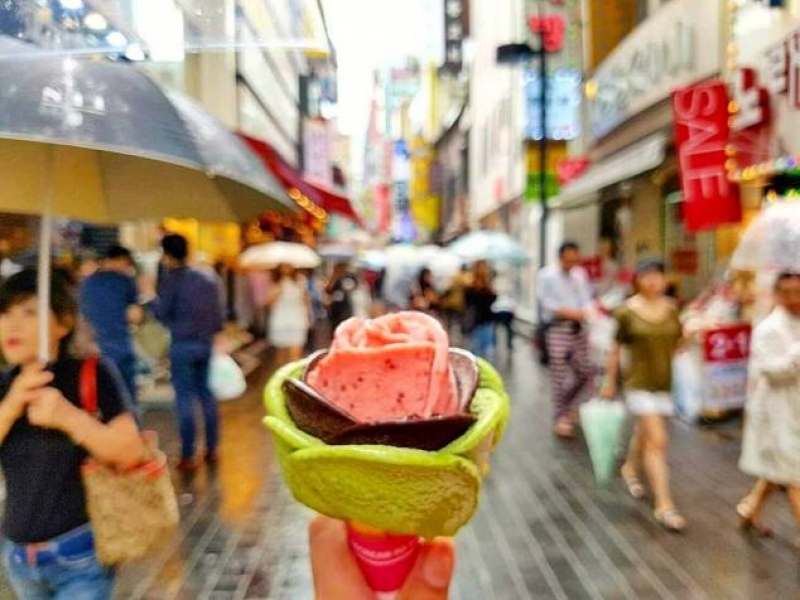 I think the price depends on the season in Seoul. It's cheaper during the cold months and more expensive during the hot and humid months. A must-try ice cream popular in Seoul and also, Instagrammable!
Price: ₩3,800 – ₩5,500
9. 32-cm Ice cream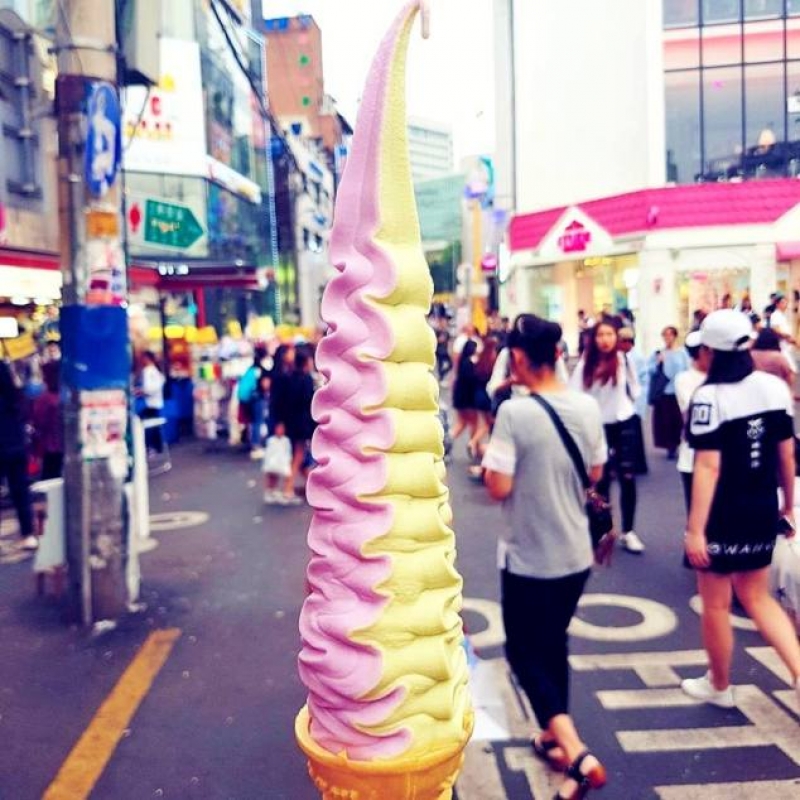 This comes in different flavours like chocolate, green tea, and strawberry. It's a Myeongdong signature street food and probably one of the most photographed ice cream there. Be careful though not to drop it!
Price: ₩2,000
There's so much more. I haven't tried all of it. Hopefully, I'll get to try more on my next visit to Seoul (cross-fingers).
Also read: My South Korea Tourist Visa Approved: 5 Easy Steps For Filipinos