It's never easy to leave home, but travelling or studying abroad is always unforgettable. If you're lucky, it can even be life-changing.
Filipina teacher Janelle Lagunda travels frequently with her family but there's no doubt that studying abroad, even if it's just for a month, is a whole new experience. A practice of independence and freedom, if you will — good, bad and everything in between, it's all part of the experience.
One month of studying in London, two 14-hour flights, and a completed Master in Arts program later, here's what Janelle learned.
Also read: Brush Up on British Slang: 12 Most Common Words and Expressions to Learn
To make the most of the opportunities that come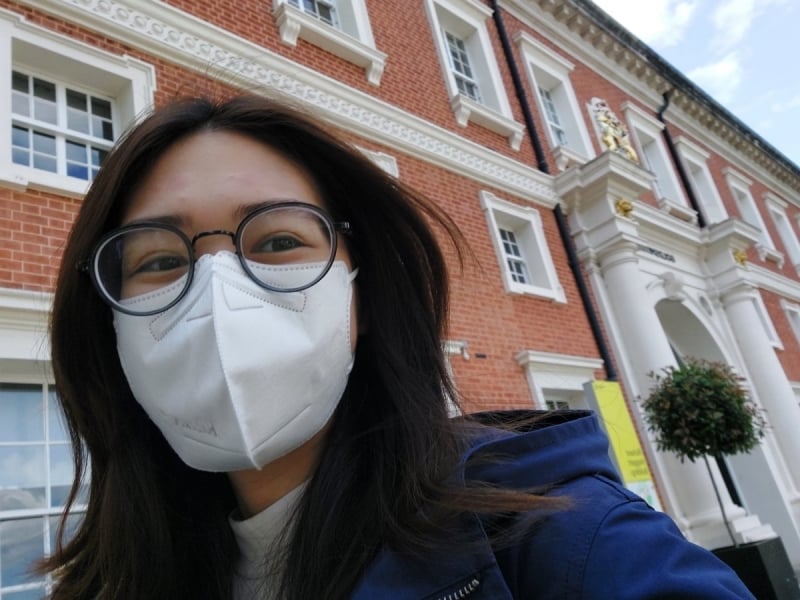 Studying in another country has always been at the back of Janelle's mind. Though she was originally considering Asian universities closer to home, one of her aunts pointed her to an MA Designing Education program at Goldsmiths, University of London. It was a month-long program in partnership with a Philippine university, and the opportunity proved too good to pass up.
Besides, she's quick to add, London is also the perfect setting for a budding Jane Austen fan. Janelle confided, "I recently went on a deep dive into Pride and Prejudice and other Jane Austen works, so the whole 'I'm going to Mr. Darcy's homeland' was a big incentive."
And so, Janelle ended up flying more than 10,000km from the Philippines to the capital of England. Didn't Elizabeth Bennett say it best? "The distance is nothing when one has motive."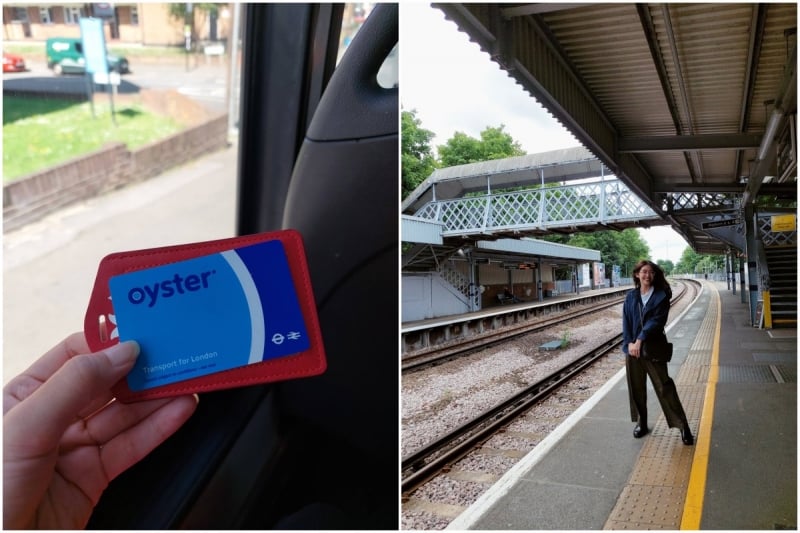 Spoiler: Living in London ended up being a good move she's happy to have taken!
"Going off on your own in a completely different locale can be intimidating, especially when you know you aren't just there for a vacation. There's a lot of planning and preparations to do before you can actually go," Janelle acknowledged. "But it'll be worth the experience in the end."
Also read: These International Students Share Their Experience of Moving Abroad During a Pandemic
To recognise the value of having people in your corner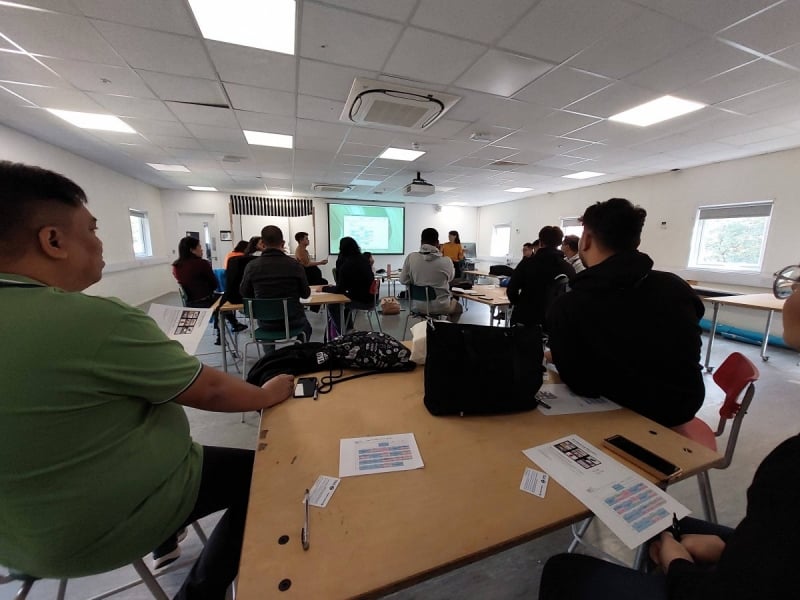 Living in another country can be daunting, and more so if you're alone. Lucky for Janelle, she didn't have to navigate London by herself.
"I honestly don't think I would've been as comfortable going if I had to do it alone," she admitted. Even if it was only her first or second time meeting her classmates in person, it was still a relief to be around other people on the same boat. And with companions in tow, being in a new and unfamiliar place is more fun and exciting.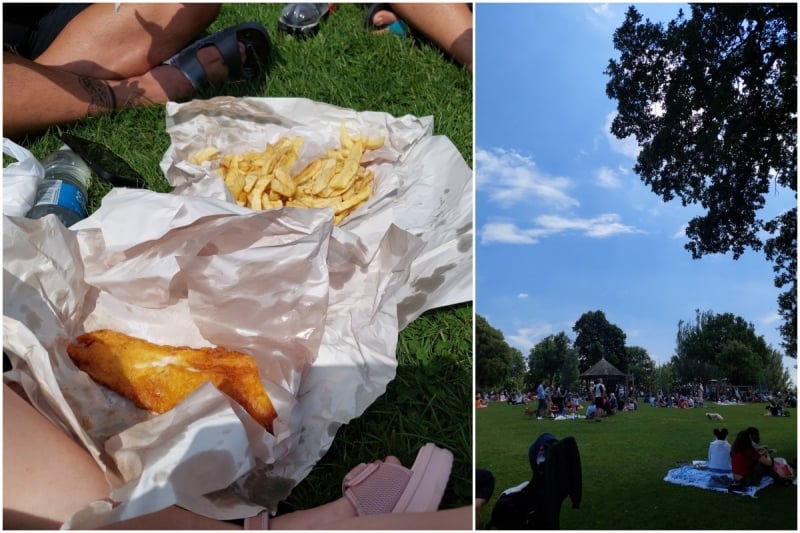 One of Janelle's favourite memories when she was studying in London was visiting a local chippy with her roommates on their first weekend in the city. Fish and chips, after all, is a London classic.
She remembers ordering takeaway, and then bringing their food to a nearby park where families were enjoying the warm weather and a small festival. It was a pleasant welcome for what's about to become an eventful month. (A warning for anyone planning to try fish and chips in London: Fish servings are enormous!)
Also read: 5 Enchanting Universities in England That Look Just Like Hogwarts
To embrace different ways of learning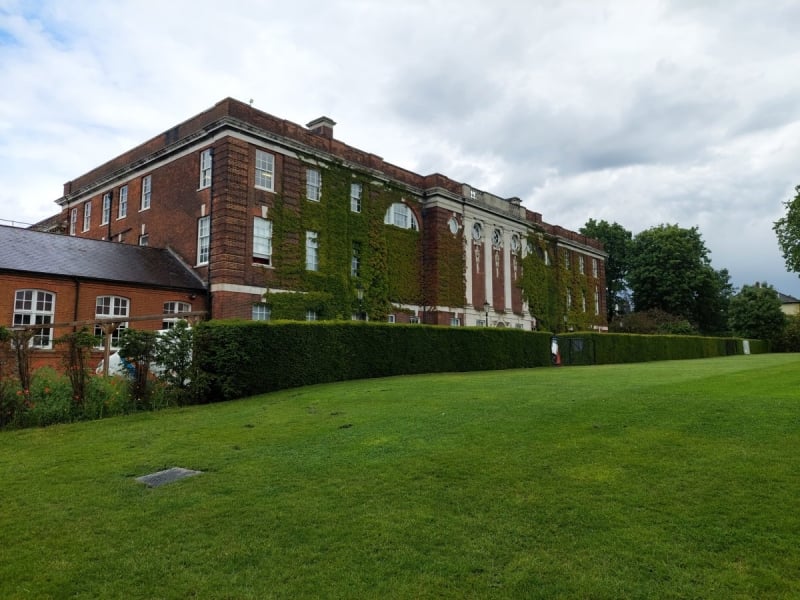 Studying abroad gives students the unique opportunity of discovering a variety of teaching styles. As someone who has studied in the Philippines all her life, Janelle was keen to explore other classroom settings beyond Philippine schools that tend to be very structured.
"In the Philippines, we're so used to being given information, memorising them, and applying it through an essay at the end of the course," Janelle said, adding that many teachers tend to expect a final thousand-word output that recaps the entire syllabus. "We place so much importance on the numerical representation of 'how much you know' rather than 'how you apply the knowledge.'"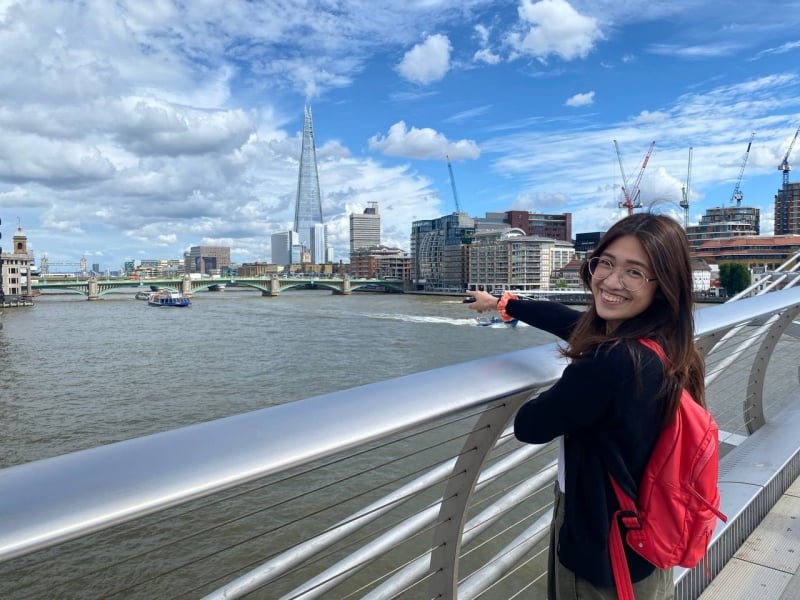 On the other hand, studying in London turned out to be much more grounded in real-world applications. Days consisted of workshop-style classes, field trips, tutorial sessions, and self-study days. "Sure, there were readings. But we also learned the lessons in real-life contexts from different people."
Teachers in London encouraged Janelle and her classmates to harness their creativity. Instead of a complete essay that's a perfectly worded summary of the course, they were urged to think outside the box, whether that means submitting something physical, an idea to address a certain problem, or even an output that's currently still a work in progress.
To appreciate the value of Filipino hospitality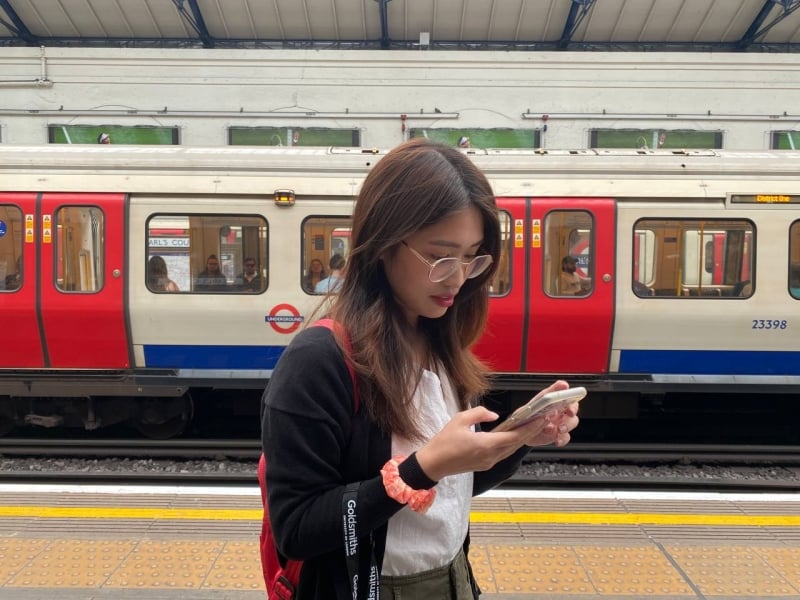 While studying in London, Janelle found herself on the other side of Filipino hospitality when a bad case of bed bugs led to her and one roommate having to move out of their shared flat. Kind teachers helped them find temporary accommodations, but Janelle remembers it being a very stressful experience. Imagine having nowhere to go in a foreign land where you know no one!
Thousands of kilometres from home, she and her roommate ended up finding refuge in the kindness of fellow Filipinos.
"We were able to meet kababayans (countrymen) whose hospitality came at a very stressful time when we had no idea where we were going to stay for the rest of the time we had in London," Janelle recalled. "They opened their homes to us and allowed us to feel safe, clean, and at home again."
Also read: These International Students Share Their Experience of Moving Abroad During a Pandemic
To sample the brews of a new locale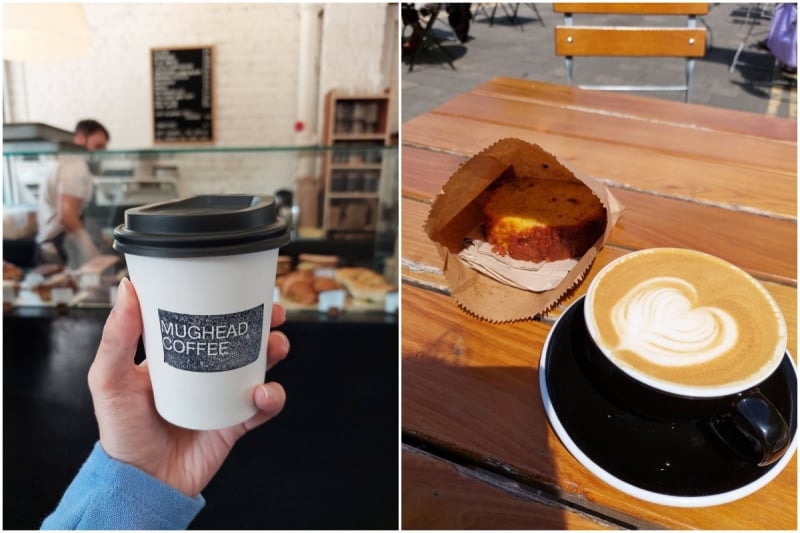 On weekends when school wasn't too hectic, Janelle set off on her own to visit local coffee shops. Most of her stops were cafes she found online. But there were a few that she stumbled across more spontaneously on her solo urban adventures.
The Found Hope speciality store on Hither Green Lane quickly became a highlight, although Janelle chanced upon it quite late on her trip. "I was only able to drop by twice, but their flat white and orange and almond cake hit the spot," she said, adding that she wished she had discovered it earlier.
Coffee's a big deal in Janelle's family. But even as big of a coffee lover as she is, no one can resist the call of tea in England.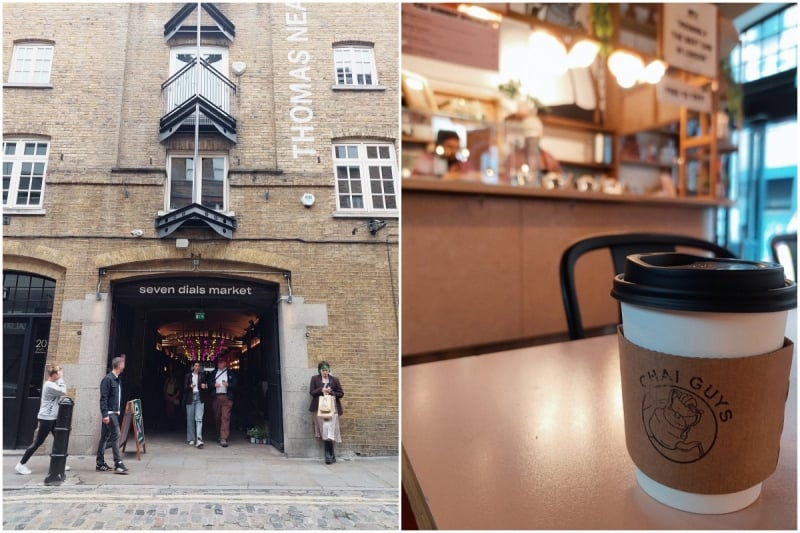 "I walked around a lot, getting off at Charing Cross station and just aimlessly going from there to Covent Garden or Soho. On one such day, despite it being summer, I ended up tiring myself out from walking, doing basically nothing, in the cold," Janelle reminisced. "And I ended up in Seven Dials Market, where I had what I could say was the best cup of chai I've ever had from Chai Guys."
To this day, Janelle recalls that first sip with fondness. 
"Among all the stores in the market, I ended up at theirs, enticed by the aromas. I tried their vegan masala chai, which was incredibly warming and spicy. And then I went back when I had the chance to go to Seven Dials again," she paused, thinking back to the tasty chai. "Now, I'm wishing I bought a can of their tea!"
Also read: 15 Countries With a Coffee Culture Worth Travelling For
To embrace the freedom of living on your own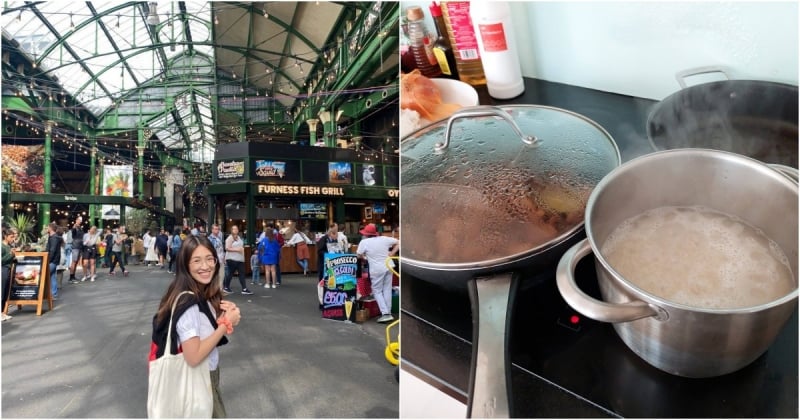 Urban strolls and delicious tea are great. But Janelle says that the best part of studying in London is the experience of being unmoored from home for the first time.
"I'd say that the best part of studying abroad would be the freedom it gives you to do things at your own pace," Janelle said. "I've lived with my parents my whole life and honestly still very dependent on them. But being away for a month allowed me to discover things I didn't even know I was capable of doing." 
Like what? "Apparently, I'm really good at cooking rice on the stove!"
Also read: 15 Reasons to Travel to London At Least Once in Your Lifetime
Here's what Janelle advised travellers thinking of studying in London or another country: "Just go for it, even if it seems scary." Don't let the fear outweigh the potential of something great. What are you waiting for?
Do you have your own travel story you'd like to share? Find out how to be our next Featured Traveller here.
---
All images are credited to Janelle Lagunda. This article was originally published on TripZilla.