In the age of instant gratification, long road trips don't sound as exciting as they used to. Most of the time, they now mark a likely tedious journey inside a cramped car, under the blazing sun. However, there are just some destinations that leave us no choice but to go on a long road trip. So why not enjoy it instead? Here are some ways for you to survive (and appreciate) your next long road trip.
1. Bring food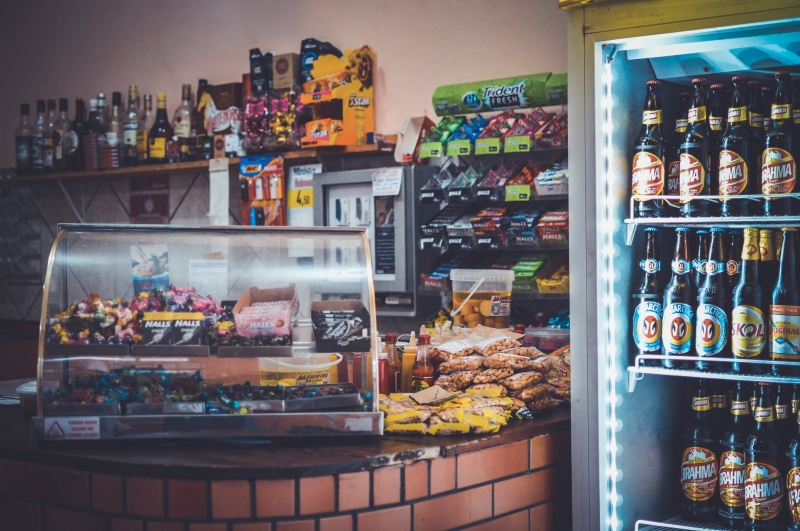 Food makes everything exciting; hence, even the longest of long road trips are fun when you have a whole bag of snacks with you. Sorry to all our friends and family, but really — a bag of potato chips is the best travel buddy ever. Not to mention, packed food is generally healthier and more budget-friendly compared to food bought along the way.
Easy food recommendations: Sandwiches, cheese sticks, fruit slices, carrot sticks, popcorn, chips, hard-boiled eggs, nuts, chocolate
2. Prepare a road trip playlist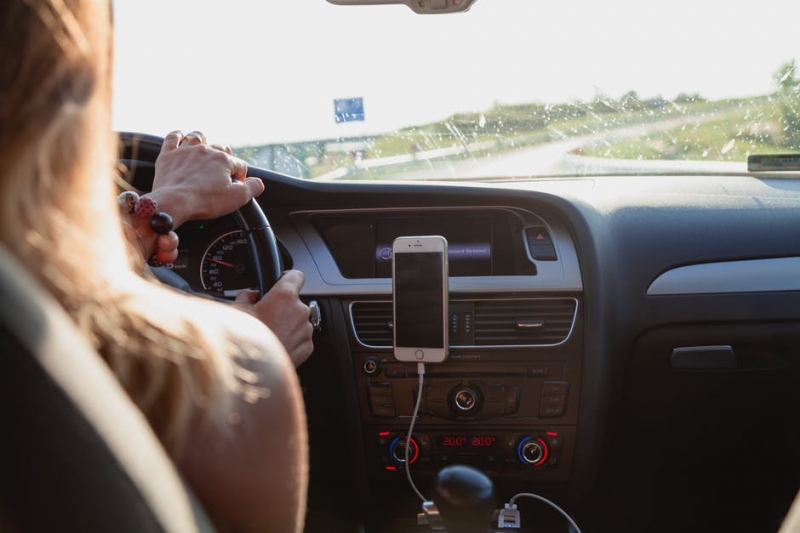 Many of us get nauseous from reading or watching inside a moving vehicle. This said, it's logical to exercise our ears during long road trips. If you're riding a private car, ready a playlist you can sing along to. When you're travelling with friends or family, have songs you all love. Think about it: A karaoke session with your loved ones (especially if they're Filipino!) never feels too long, am I right?
Another option is to download podcasts or audiobooks. These have a wide variety of topics and genres nowadays. Ranging from self-help to fantasy to business advice to just random chitchats, podcasts and audiobooks are definitely for everyone. If you look hard enough, you'll find something you'll enjoy.
Road trip podcast recommendations: Serial, Wake Up With Jim & Saab, TED Talks Daily, The NoSleep Podcast, Boiling Waters PH
Also read: The Ideal Playlist: 30 Songs for Your Barkada Road Trip
3. Wear comfortable clothing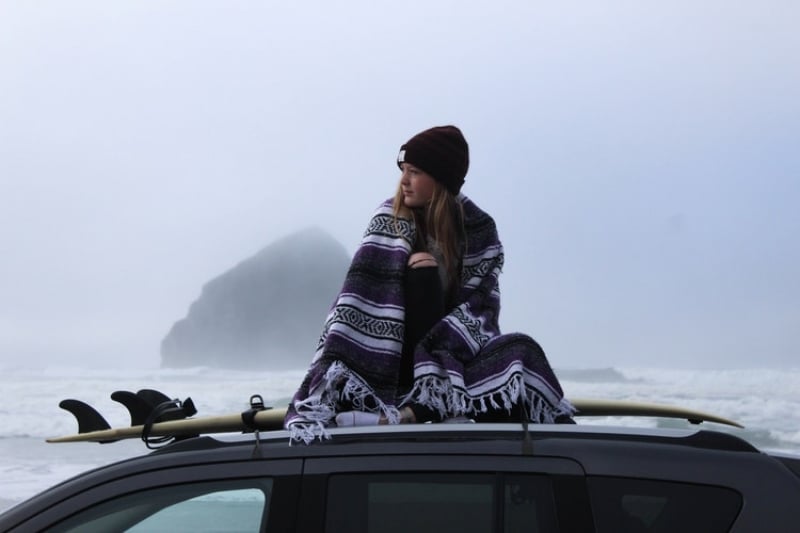 Dress for success. In the case of a long road trip, success means having a comfortable ride. Contrary to popular belief, pyjamas are totally wearable in public! But if you're not comfortable doing that, then wear loose clothing instead.
When taking a public vehicle, opt for loose pants. Why pants? While it's tempting to wear a pair of shorts, this allows your thighs to touch your seat — a part of a vehicle that isn't cleaned in between trips. In other words, you're exposing yourself to germs. Also, some bus seats have plastic covering that sticks to the skin. Talk about uncomfortable!
4. Bring blankets and pillows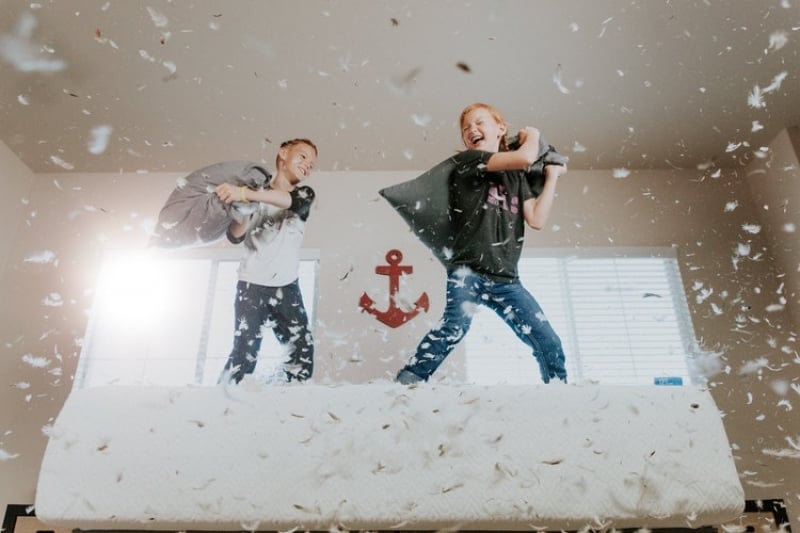 Again, we have the goal of staying comfy throughout the road trip. Blankets and pillows are a must, especially when travelling in a private vehicle! However, if you're packing light, you might not have the space for this. Instead, bring a multi-purpose scarf that you can use as a blanket and a fashionable accessory as well.
5. Prepare games and icebreakers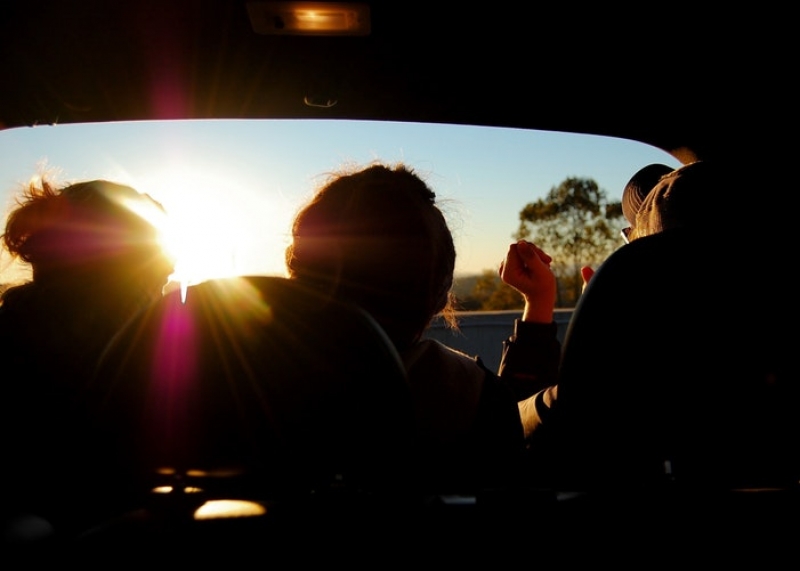 Remember your high school field trips when bus rides were always almost as fun as the actual field trip? This just proves that road trips can be fun. If you're the type to plan, then you can make sure your road trip with friends or family will be extra amusing by preparing games and icebreakers beforehand. There are several games that don't require movement like 21 Questions, Would You Rather, and Hot Seat (if you're looking for a juicy game).
6. Determine the best time for you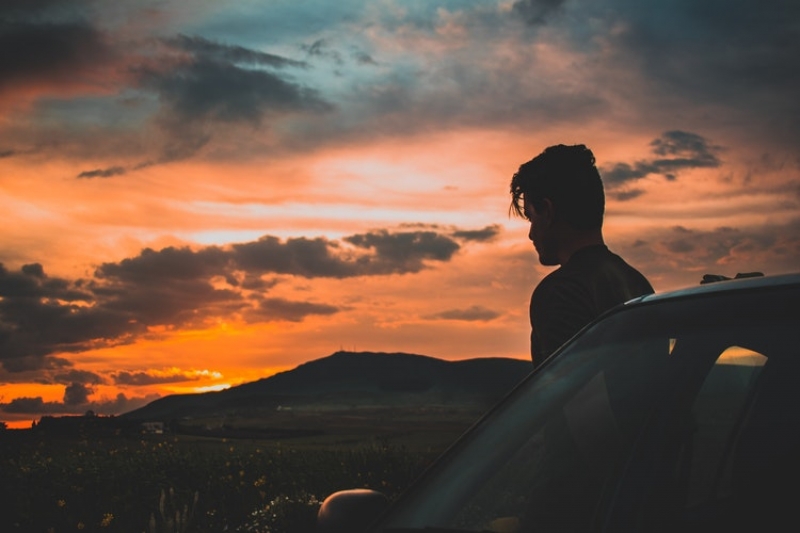 Some people prefer travelling at night, while others prefer daytime travel. Now, this all boils down to your personal preference. If you're still deciding, here are a few things to consider:
Daytime travel means that you'll have more stopover options, scenic landscape views, and an easier time navigating. It's also more ideal for people who can't sleep inside a moving vehicle. Meanwhile, night time travel is generally more peaceful as there are less cars on the road and the weather is relatively cooler. For those who can practically sleep anywhere, night time travel is good as it's easier to pass travel time when you're just sleeping for most of the trip.
Note: If you're taking a private vehicle, take note of the rush hours in the areas you'll be passing by. This way, you can avoid heavy traffic as much as possible.
7. Prepare your bladder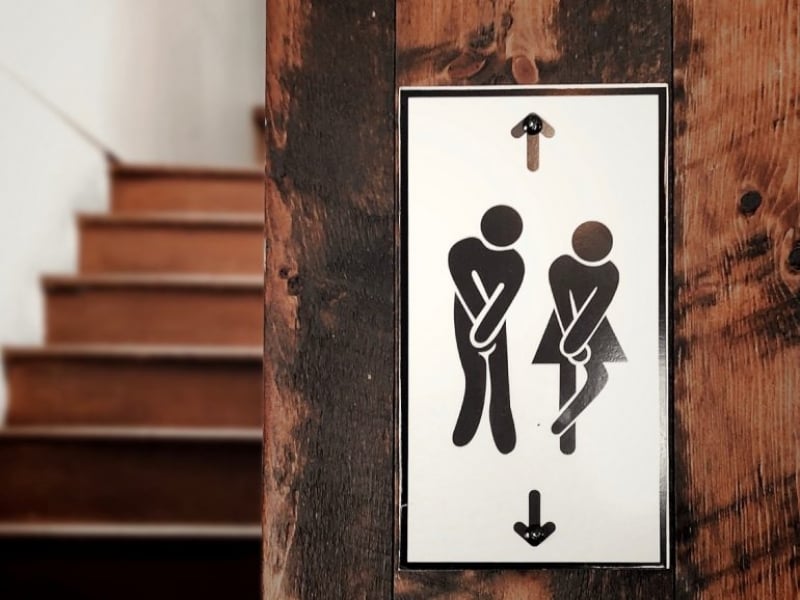 Whether you're taking a private vehicle or public transportation, you have to know how to manage your bladder. Lucky for you, we've written a whole separate article dedicated to just that.
Also read: The Art of the Road Trip: 7 Reasons Why Long Drives Are Worth It
Long road trips do not only test your patience and endurance. They are also an opportunity to get to know the people you're travelling with. And for the solo travellers out there, it's the perfect time to get to know yourself. Remember: Don't just survive the long road trip — enjoy it!