Contributed by mimztraveldiaries
I know. I can already foresee the onslaught of questions coming my way. "What's up with all this solo travelling?" My friends have already cornered me with questions after questions. I think next time magpapa press conference na po ako choz haha. I cannot reveal the bigger reason yet. Let's just say I just wanted to see the world as much as I can or more precisely as much 'as my bank account can'.
After my recent trip to Bali cut a big slash to my savings, I need to make a damage control. Kelangan galingan ko sa Taiwan bes. Fortunately, Taiwan turned out to be really, really, really cheap for a solo traveller or any kind of traveller.
Also read: Why Taiwan Should Be Added in Every Filipino Traveller's Bucket List
How to apply for a Taiwan Tourist Visa for Filipinos
Applying for a Taiwan Tourist Visa is now easier for a Philippine passport holder. In fact, Taiwan will soon implement a visa-free entry for Filipinos and will be announced anytime in September 2017. Even though it's not yet finalised and you already bought a ticket to Taiwan, no need to worry since getting a Taiwan Tourist Visa is now more relaxed.
There are 3 ways to apply: ROC Travel Authorization Certificate (Multiple Entry), E-visa (Single Entry) and Regular Visa (Single or Multiple Entry). For more details, read How to Apply for a Taiwan Tourist Visa.
Where to stay in Taiwan
There are 3 things I always consider every time I book a hotel/hostel. 1) Close to MRT transportation, 2) Free breakfast and 3) Affordable. So I don't care whether I'll be staying in a backpacker's hostel or guesthouse for as long as these 3 conditions are met. But don't expect too much about the free breakfast though, it's just free coffee, water and bread. I just think that if it's available in budget hotels, they really care about customer satisfaction so everything else follows –
free WiFi, cleanliness, convenience and good facility. It's a good thing that a lot of these are being offered abroad, you just have to learn where to look.
I decided to stay in Next Taipei Hostel-Ximending and I have to say this is the best backpacker's hotel I've ever been to. I was already impressed that they actually send a direct email to me addressing my request that I will be arriving early because most of the time, budget hotels won't even bother to contact you. They are very responsive and will reply to you within minutes. They actually took the time to answer all my questions like a thorough guide on how to reach their hotel from Ximen Station so it was easy to locate them. The hostel itself was superb, I can't say anything wrong with it. I definitely get more than what I pay for.
How to get to Taipei City from Taoyuan Airport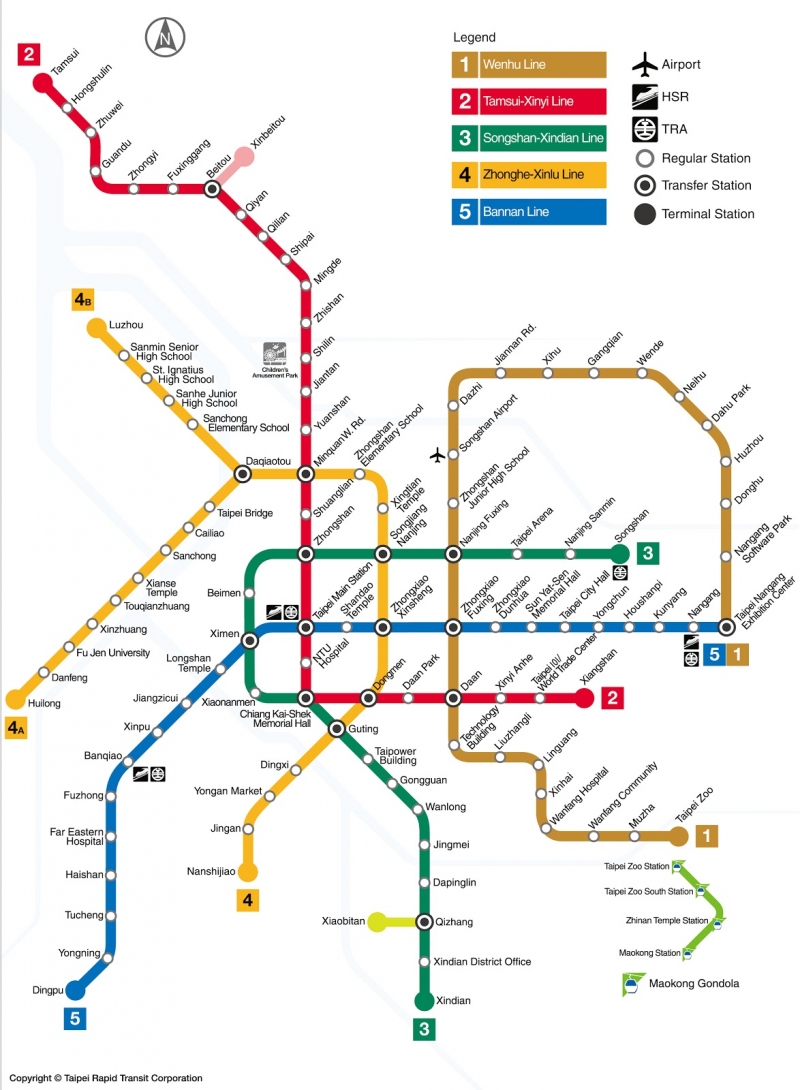 Taoyuan Airport is around 45 minutes to an hour away from the airport and the two most efficient and affordable modes of transportation are MRT and Bus.
By MRT:
You can choose to take either Express (38 minutes) or Commuter Train (1 hour and 10 minutes).
Fare: NT$160 or ₱272.
Operating hours: 6am to 11pm
By Bus:
Bus counters are located on the ground floor of Taoyuan airport and the buses are located just outside.
Bus fare: around NT$125-145.
Operating hours: Only until midnight so if you're arriving later than that, you can take Bus 1819 which can take you up to Taipei Main Station only. From there just take a taxi to your hotel.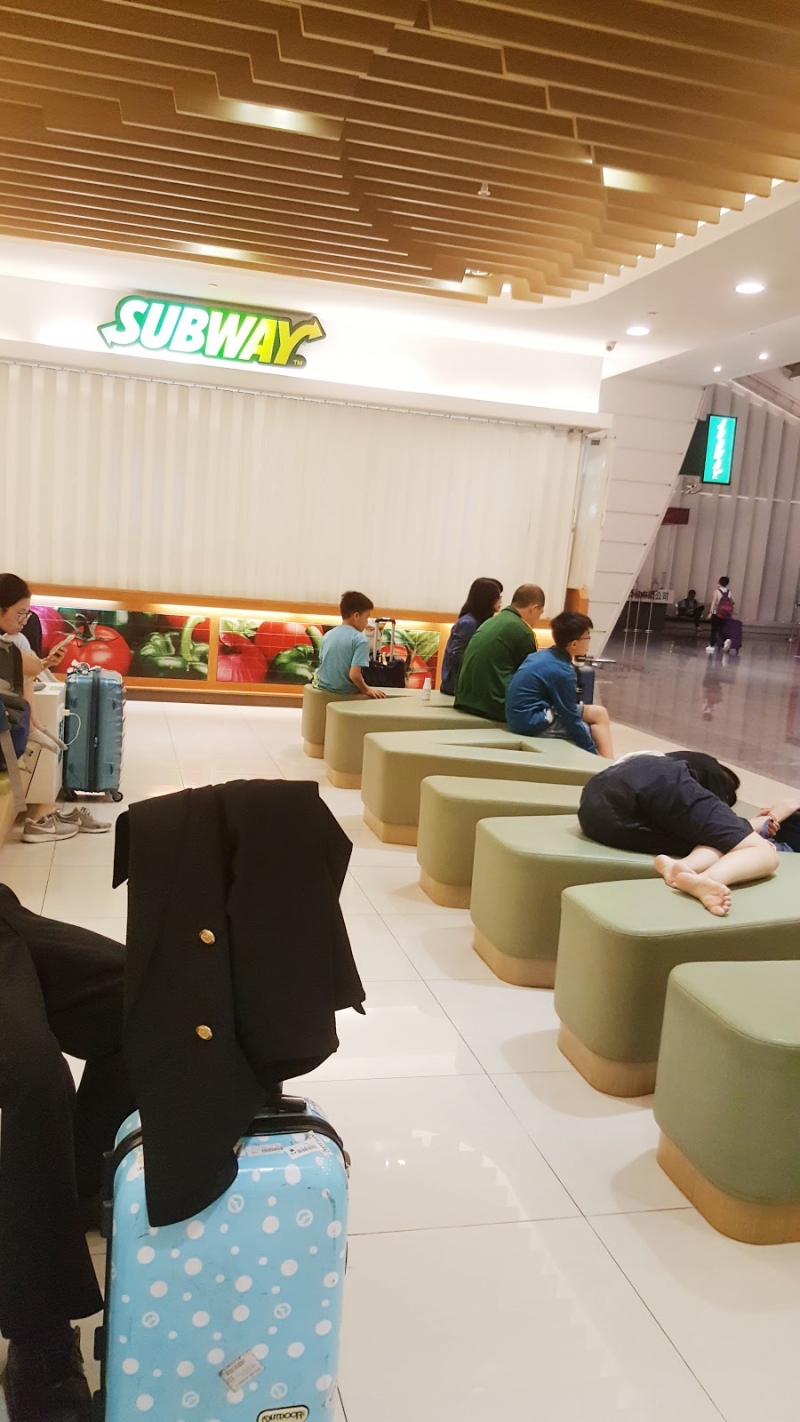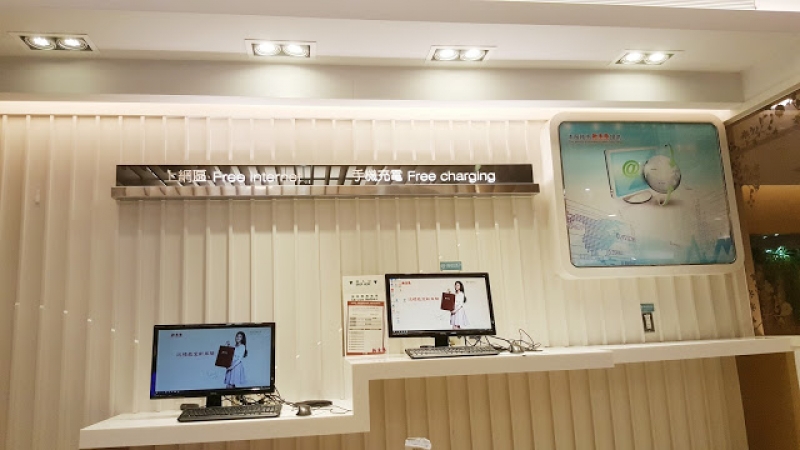 I actually arrived in Taiwan after midnight and was cleared in the Immigration around 1.30am so I decided to just sleep in the airport. Backpacker at its finest mga bes! I'm really allergic to taxis abroad, I only did it in Bali and will only consider it in extreme emergency cases. Taoyuan airport offers sleeping lounges, free drinking water, free WiFi and charging so it still feels like your sleeping in a hostel.
Taipei currency
I was surprised to discover that Taiwan doesn't have any money changers scattered in the city so I was kind of sad that I can't play my little game with them. You can only change money in the banks but are only open during weekdays. So if you're arriving over the weekend, just change in the money changers inside the airport although there's a 3% service charge per transaction.
Language barrier
Mandarin is the preferred and most commonly understood language in Taiwan. I was kicking myself why I didn't even bother to review my Mandarin background, I am now more exposed to Korean thanks to K-dramas (aminin niyo kayo rin). I can just do numbers and the smallest phrases which are not very helpful in terms of asking around. Most locals especially locals who live in the far provinces like Jiufen, Pingxi and Shifen and even bus drivers do not understand English so I had a hard time communicating with them. I suggest that you translate the name of your destination to Mandarin or Google translate and save it to your phone.
Chinese food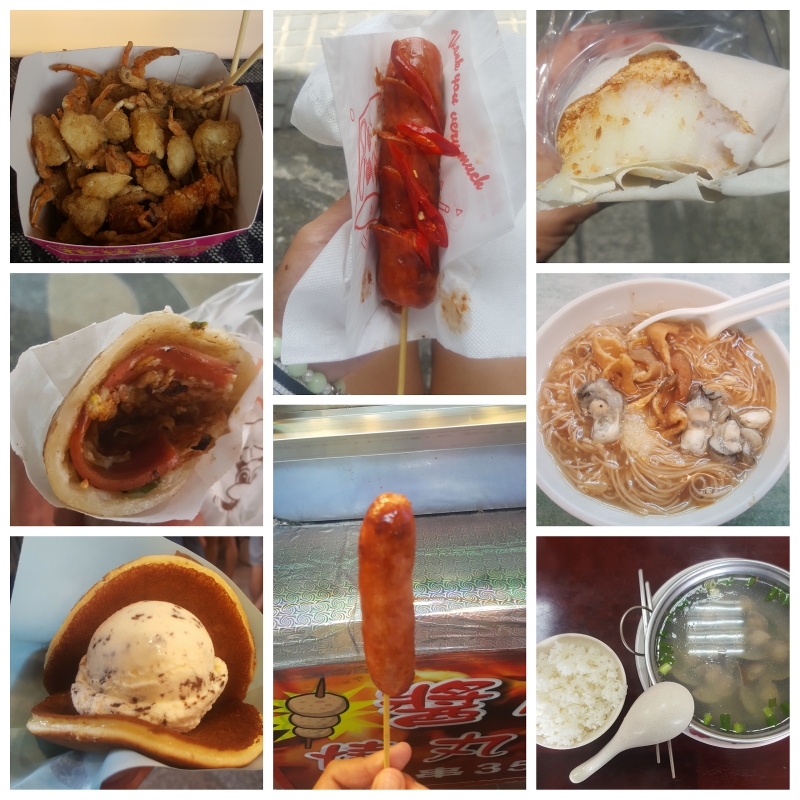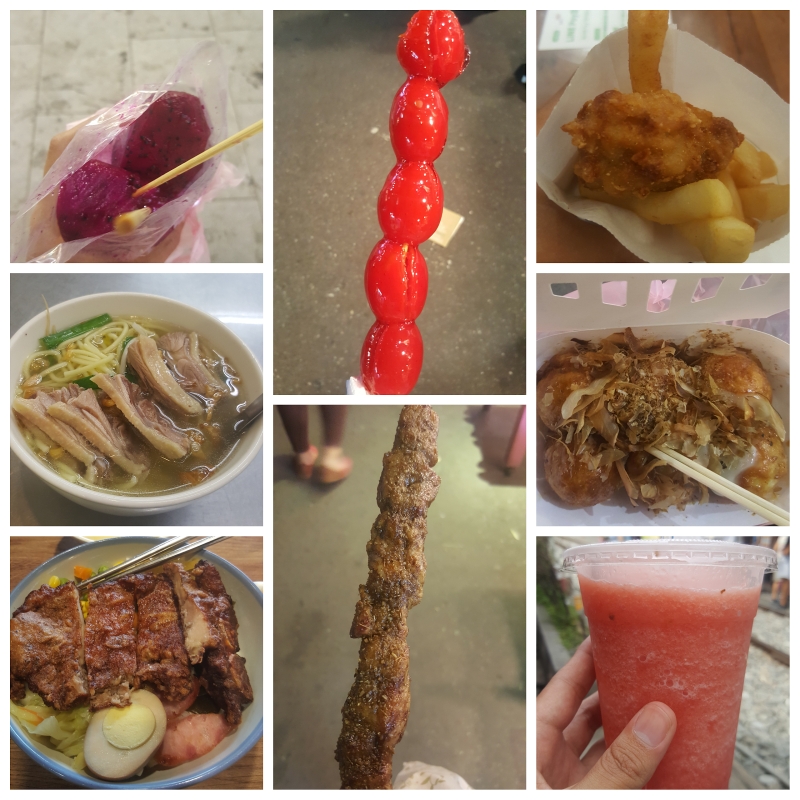 Oh.my.god. the food! Food is everywhere in Taiwan. It's only my first day but I was eating like crazy and I wasn't even in the night market yet. My first and second day was spent visiting the Northern part of Taiwan namely Yehliu, Jiufen, Pingxi and Shifen and the food game in there was already intense. There are a lot of varieties to choose from, it will be a crime not to try their food. It doesn't help that everybody is eating so you will surely be tempted to hoard all the food. Don't worry with all the walking that you're going to do in Taiwan, you will burn everything right away.
Also read: My Favourite Taiwanese Food Every Filipino Should Try
Places to visit
The thing about Taipei is that almost all the tourist spots are FREE and transportation cost is also CHEAP so you will really save a lot. Be sure to buy a reloadable Metro Pass or Easy Card which is available in the airport and any MRT station. You can use this in taking MRT and buses across the city. For more information about Easy Card, visit Taipei Metro Pass.
Yehliu Geopark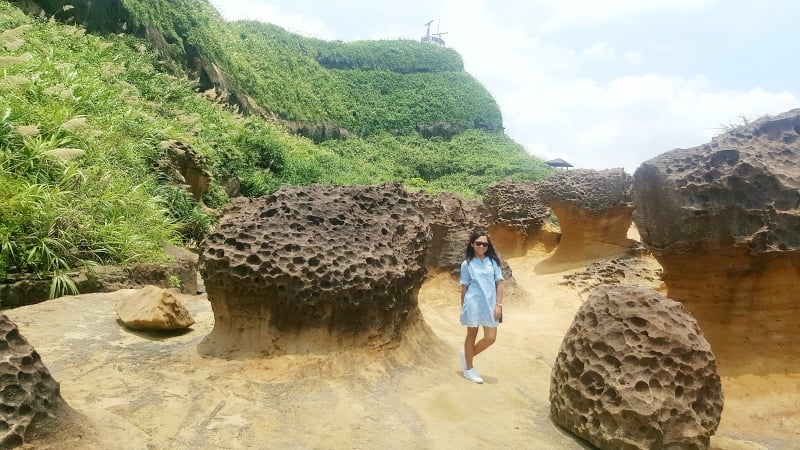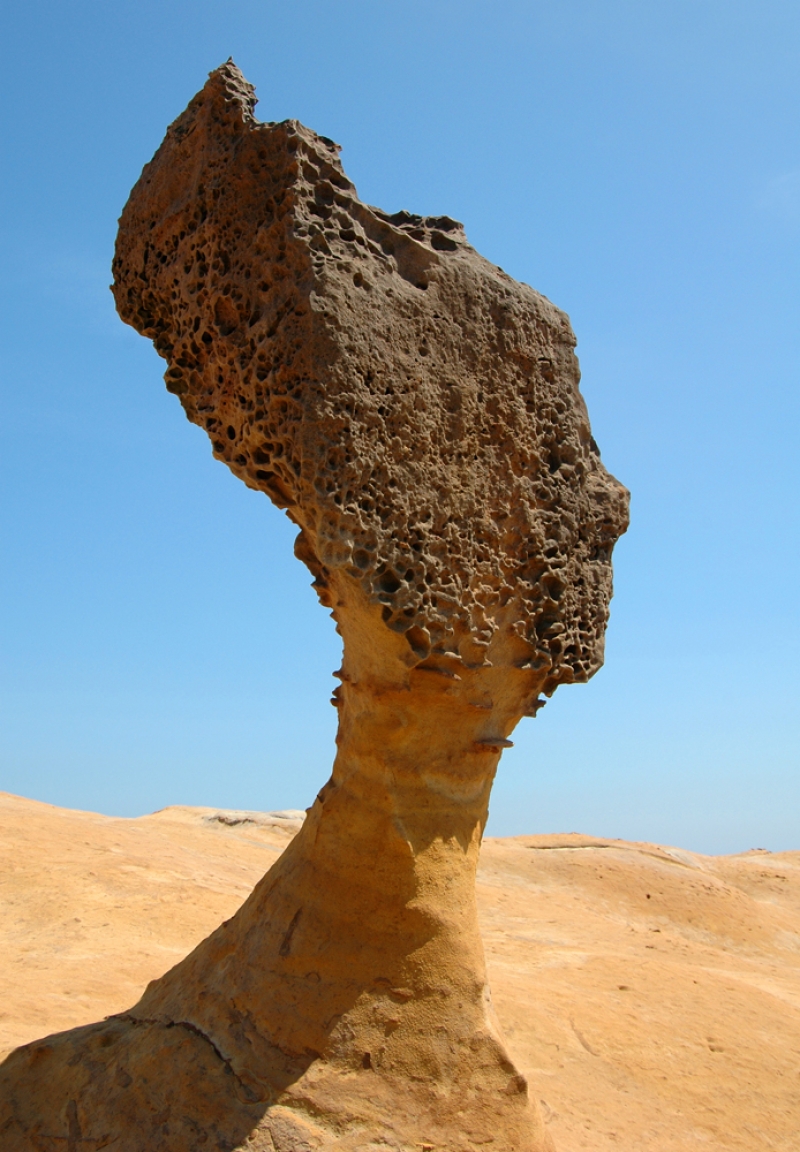 It is home to a number of unique rock formations located in the Wanli District, New Taipei, Taiwan.
By Long Distance Bus:
From Taipei West Bus Station – Terminal A (located at Taipei Main Station), go to the KuoKuang (國光) window and purchase a ticket for NT$96 to Yehliu Geopark (野柳地質公園). The journey takes around 90 minutes, and the bus will drop you on the main road just outside the park entrance. Walk down the lane on the left side to enter.
By Shuttle Bus:
Ride comfortably in a shuttle bus from Ximen to Yehliu, followed by the Ying Yang Sea, 13-Layer Remains, Golden Waterfall, Jiufen (九份), and Shifen Old Streets (十分老街), leaving at 9am and returning at 17:45.
By North Coast Shuttle Bus (from Tamsui (淡水, Danshui) or Keelung):
Take the North Coast Shuttle Bus NT$200 all day unlimited rides from either MRT Tamsui Station or Keelung Railway Station.
Jiufen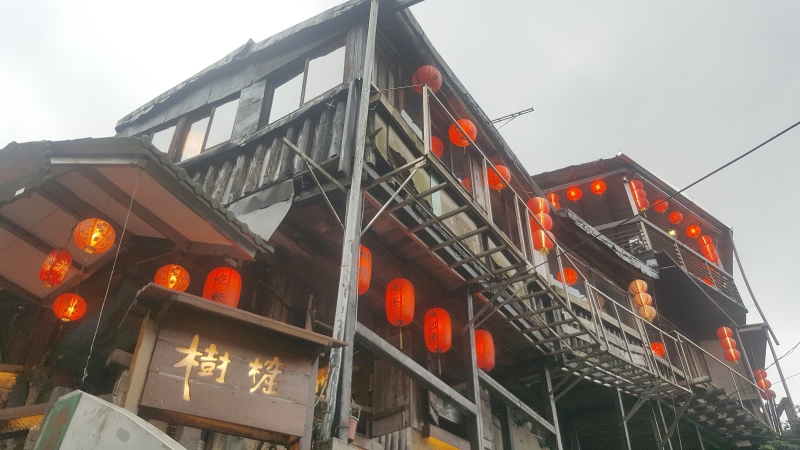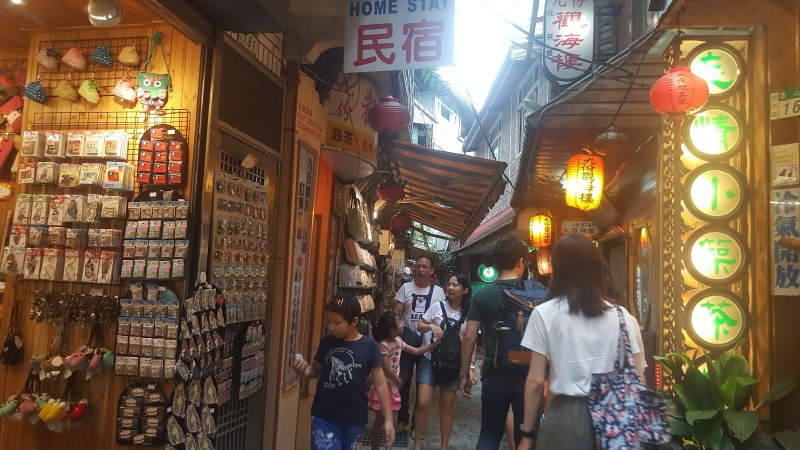 Jiufen, also spelled Jioufen or Chiufen (Chinese: 九份; pinyin: Jiǔfèn; literally: "nine portions"), is a mountain area in Ruifang District, New Taipei, Taiwan. Jiufen Old Street is a very interesting and unique place. I thought it's just a single aisle when you see it from the entrance but it's actually composed of numerous small alleys and lanes that snake around the area and sometimes even run beneath buildings.
By Train + Bus:
From Taipei Main Station, take the train north to Ruifang Station. After exiting the station and facing the Wellcome supermarket, take a left and walk 200 metres down Mingdeng Road. Next to the police station is a bus station (named Local Residents Plaza, 區民廣場) with routes 827 and 788 heading toward Jiufen. Please note that the bus stop next to the police station heads east toward Jiufen, and the bus stop across from the police station heads west toward Taipei. Route 825 provides weekend service only. From here, the bus trip takes roughly 15 minutes, and the fare is NT$15. It is recommended to take bus 1062 back to Taipei.
By Bus:
From MRT Zhongxiao Fuxing (忠孝復興), Brown Line 1 and Blue Line 5 interchange, leave from Exit 1 and take bus route 1062 (Keelung Bus) to Jinguashi, alight at Jiufen. The ride is about 1 hour and the fare is NT$102. Bus 788 is also available from Keelung.
Pingxi (平溪) and Shifen (十分)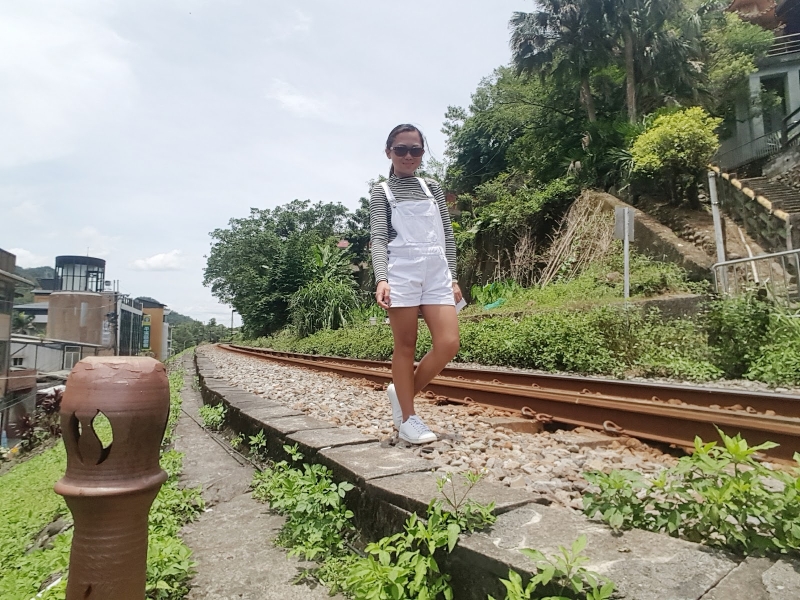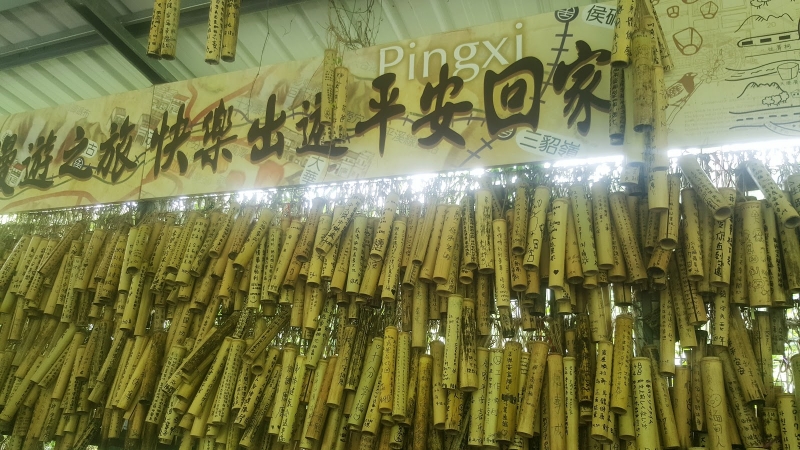 Both towns are rich in culture and history and provide a nice glimpse of Taiwan's natural scenery. Events such as the Sky Lantern Festival draw visitors year round to create a Chinese Lantern (天燈) with a wish written on it to set into the sky, all for a modest price of NT$150-200. I personally think these two towns are very similar but Shifen is bigger and well known for the Shifen Waterfall so if you only have limited time just go to Shifen instead.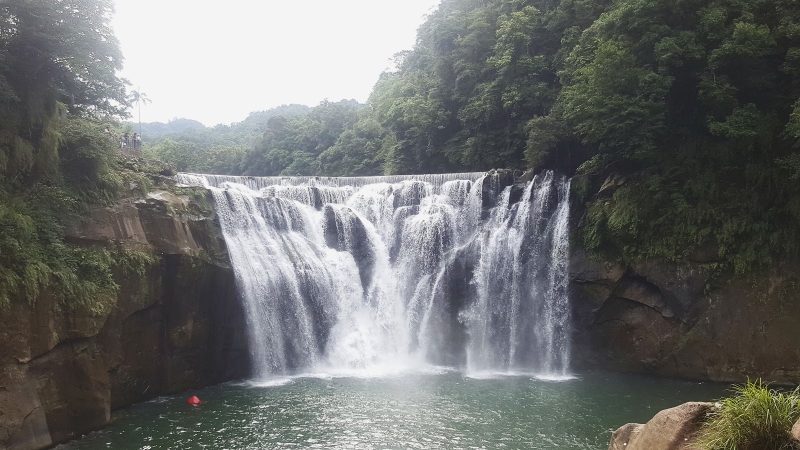 How to get here:
From Taipei Main Station, take a northbound train (except Keelung-bound trains) towards Ruifang Station. Transfer to the Pingxi Line (平溪線) and purchase a One Day Ticket for the Pingxi Line, NT$52 or From MRT Muzha Station (木柵, Brown Line 1), take bus 1076 towards Pingxi (平溪).
Tip: Alternatively, you can visit Yehliu Geopark + Jiufen + Shifen in one day if you book through Klook. I was supposed to book this tour but all the tickets were sold out on my preferred travel dates so be sure to book early to save you all the hassle.
Yangmingshan National Park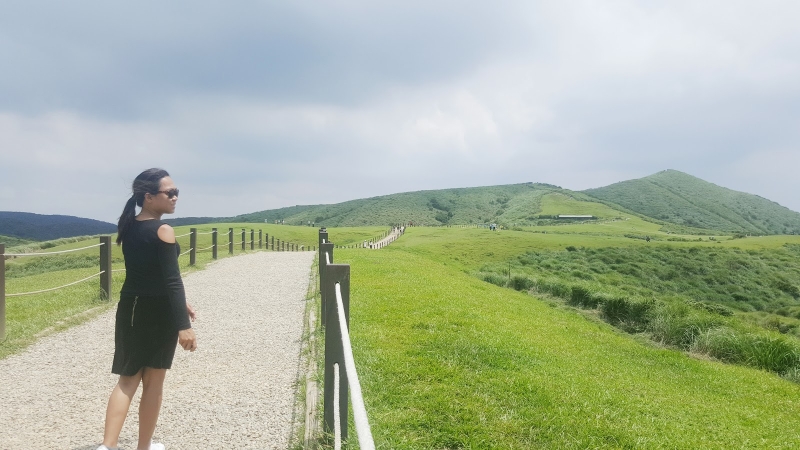 The area is home to numerous parks, hiking trails, interesting plants and wildlife, and the internationally famous hot springs. I thought this is just a 'simple' park, a kind of park that you can just walk around but it turned out to be big enough to fit one city so taking the shuttle bus is highly recommended when visiting one park to another.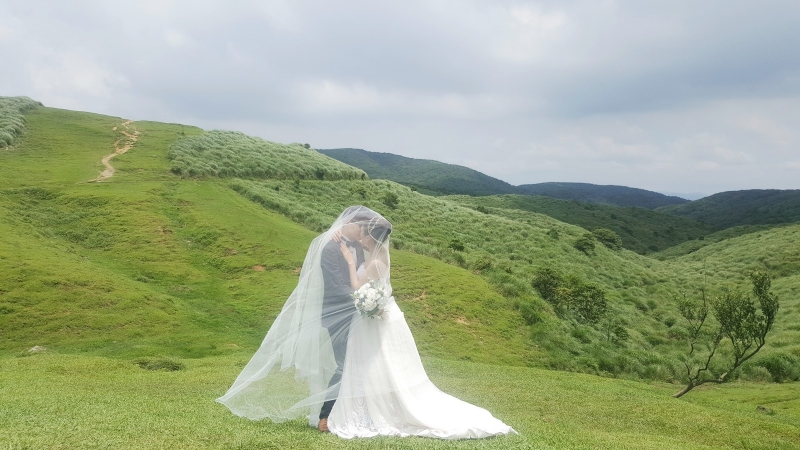 How to get there:
From MRT 2 Jiantan station (劍潭), leave Exit 1 (Shilin Night Market), and walk to the left-side bus station, buses heading north. Take either the small bus S15 (preferred) or S17 to Yangmingshan Station (陽明山). Fare is NT$15, payable by cash or Easycard. It travels past the main transfer station to other destinations such as Xiaoyoukeng (小油坑), Lengshuikeng (冷水坑), and Qingtiangang Grassland Trails (擎天崗).
National Palace Museum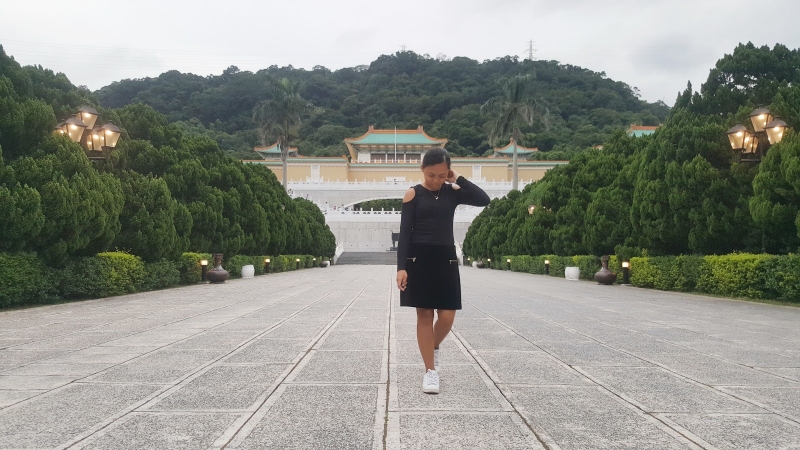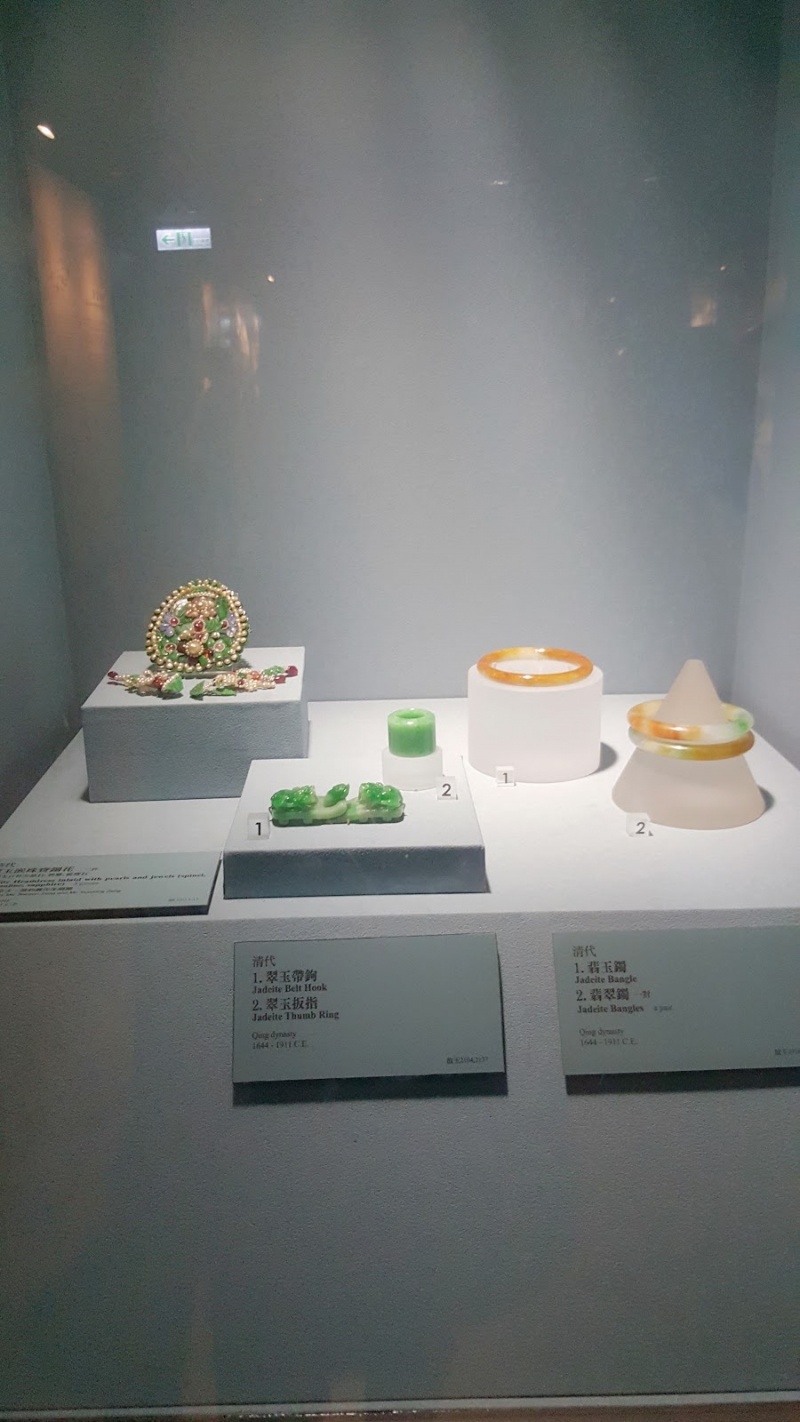 This is the grandest and most glamorous museum in Taiwan and is sure worth the visit.
Take bus Red 30, 304, 255, 815, S18 or S19 at Shilin Station.
Operating hours: Fri-Sat 8:30-21:00; Sun-Thu: 8:30-18:30
Chiang Kai-Shek Memorial Hall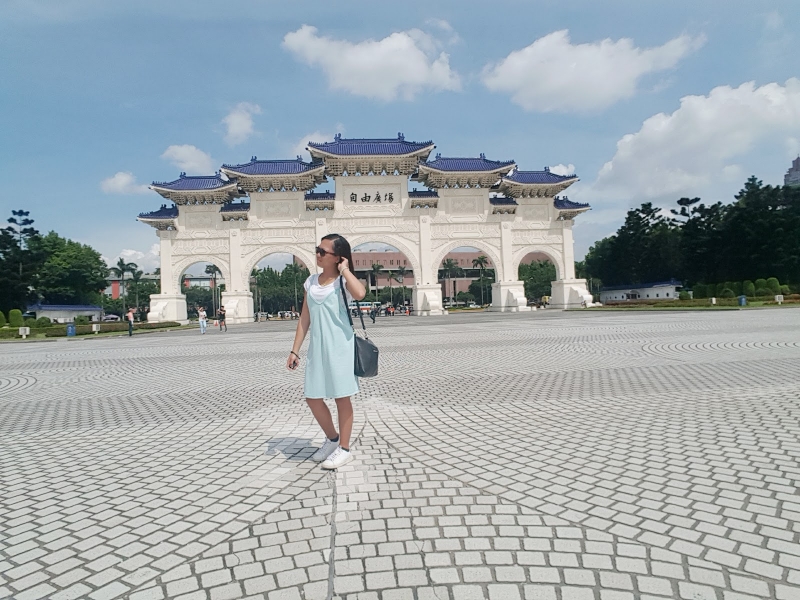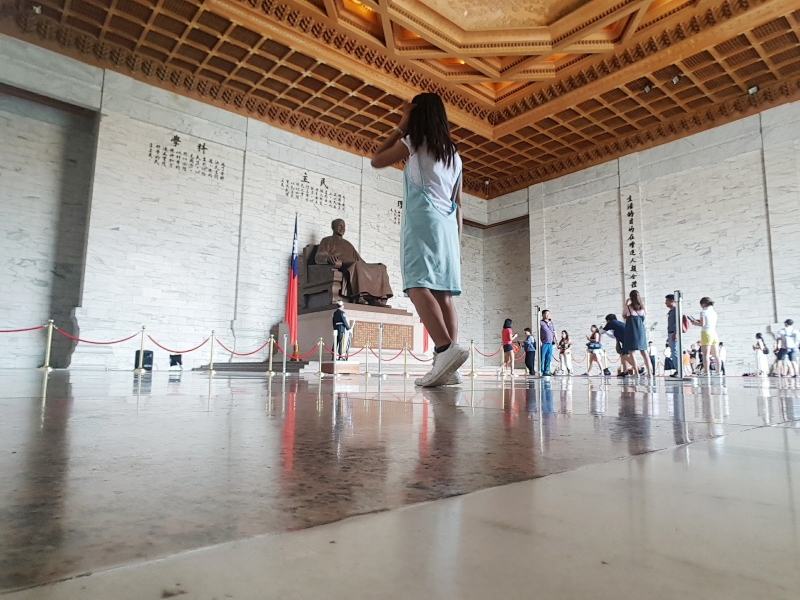 Exit 5 at Chiang Kai-Shek Memorial Hall Station
Opens daily from 9:00-18:00
Longshan Temple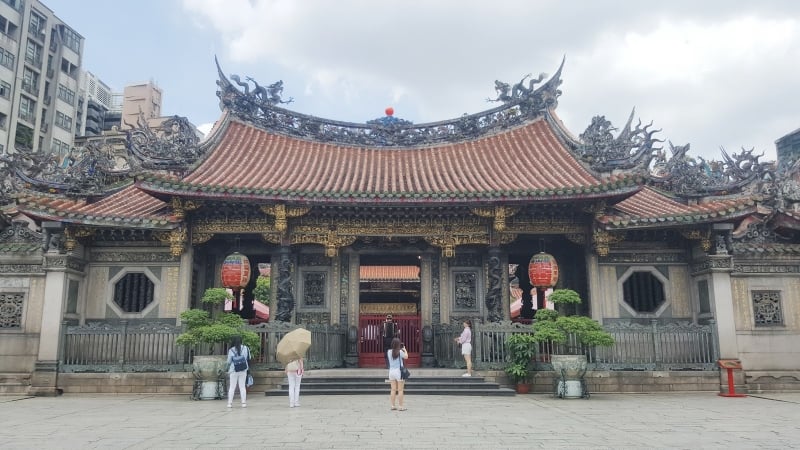 Exit 1 at Longshan Temple Station. Head north on Xiyuan Road for 5 minutes.
Opens daily from 6:00-22:00
National Sun Yat-Sen Memorial Hall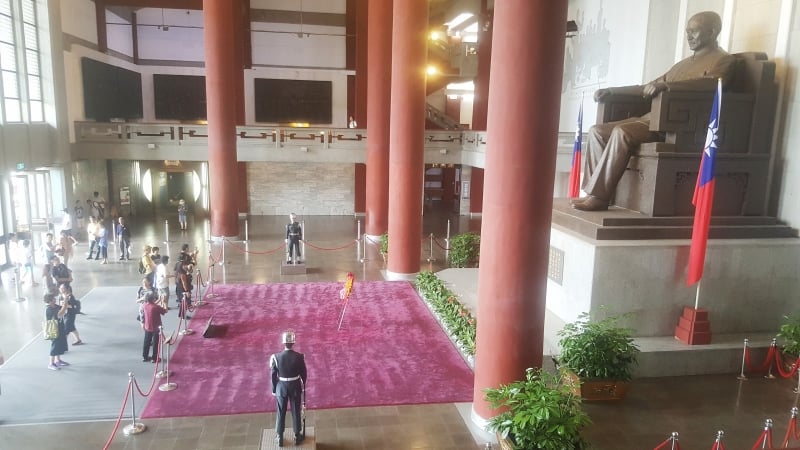 Exit 4 at Sun Yat-Sen Memorial Hall
Opens daily from 9:00-18:00
Taipei 101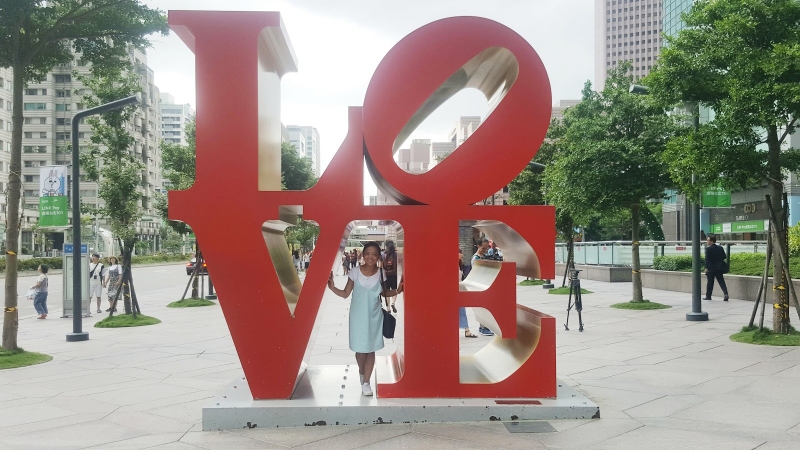 Exit 4 at Taipei 101/ World Trade Center
Entrance fee for Observatory is NT$600 but you can buy it for a discount if you book through Klook
Opens daily from 9:00-22:00 (last entry 21:15)
Elephant Mountain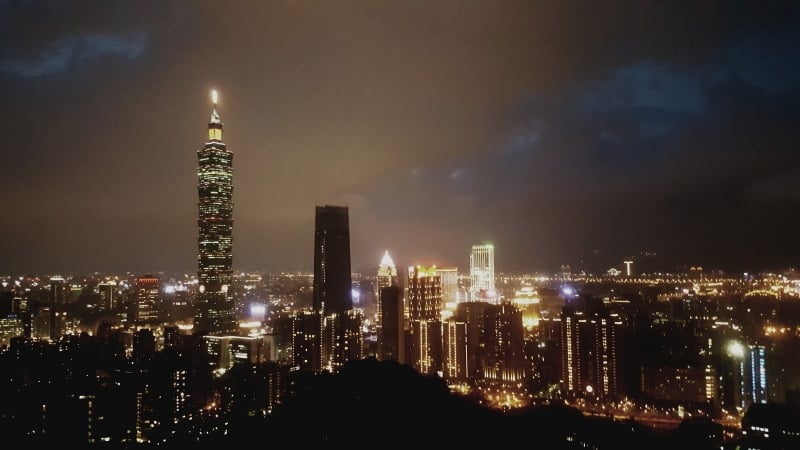 Also known as the Nangang District Hiking Trail and Xiangshan (象山), it provides the best view of Taipei City. Be sure to bring a drinking water with you, the trail is long stairs up and pretty steep. Hihingalin ka bes! You sure will going to burn everything that you eat for the past 3 days.
After arriving at Xiangshan station (象山), the terminus of Red Line 2, leave from Exit 2 and continue walking alongside the edge of the park. At the end of this road, take a left and follow until the entrance for Xiangshan Hiking Trail (象山登山步道), total 650 metres, around 20 minutes.
Shilin Night Market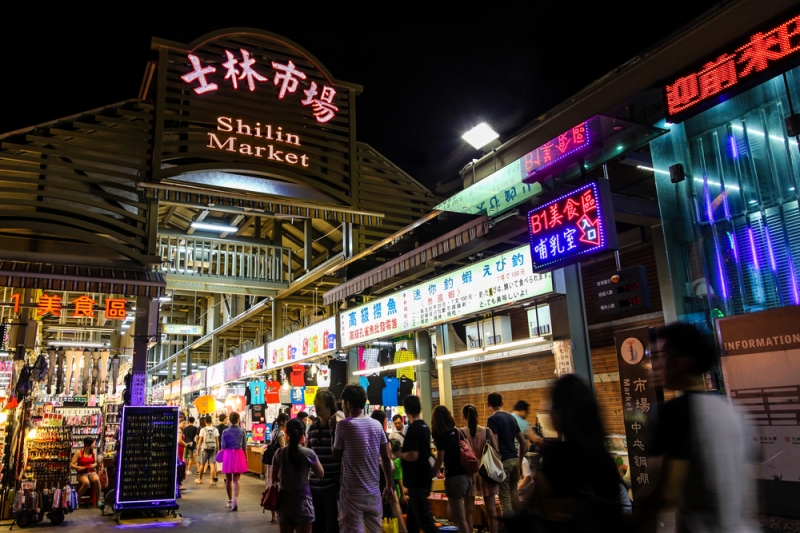 Eto talaga yung finale ko mga bes! I think I went a little crazy shopping and eating here. I almost missed my flight just to shop here one last time. Take note I was staying in the heart of Ximending Night Market but I still went out of my way just to go here. The prices in Shilin is actually cheaper compared in Ximending so this is the best place to buy pasalubong. I did try to haggle once but the vendor just look at me as if I'm from another planet so I don't think my charm works here haha Sorry naman hindi pa ako nkamove-on sa Bali
Nearest MRT Station is actually Jiantan and not Shilin Station. Believe me, I tried to do both ways hehe
Also read: Out Taiwan Spring Trip: 4 Days with Just ₱16k (All-In) Budget
Itinerary & Cost Breakdown

To sum it all up:
Plane Ticket: ₱4,026.76
Travel Tax: ₱1,620.00
Expenses in Taipei: ₱6,774.50
Grand Total: ₱12,421.76