Contributed by Wandering Ella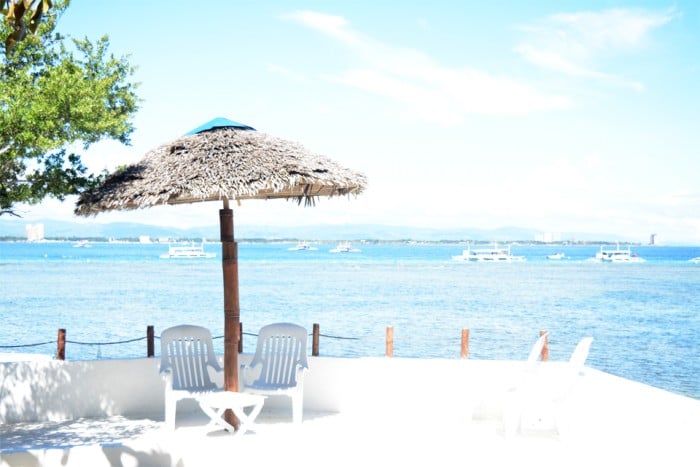 We had a short weekend trip at Olango Island. Since we were staying overnight, I booked a room at Talima Beach Villas and Dive Resort.  After checkout, everything was all set! Anyway, I decided to stay there because it was the only resort that had a swimming pool based on my Google search. When we arrived there, we were amazed with the place and how peaceful it was. Talima Beach Villas and Dive Resort is indeed a tropical hideaway that offers you tranquility and privacy with a panoramic ocean view.
Also read: 8 Fun Things You Probably Didn't Know You Can Do in Cebu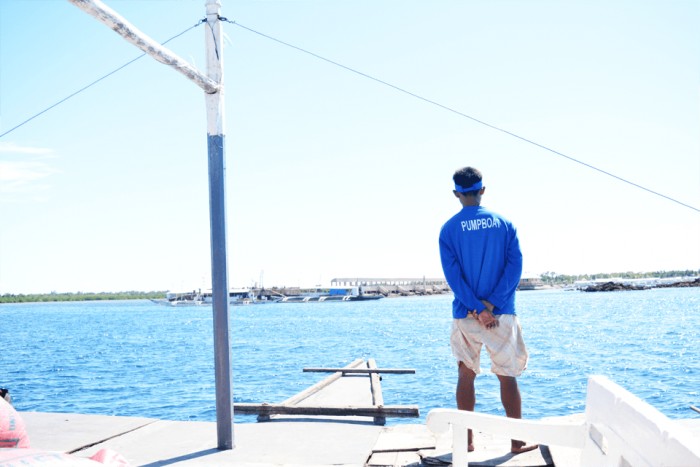 How to get to Olango Island and Talima Resort
Ride a multicab going to Punta Engaño. Tell the driver to drop you off at Movenpick Port. The fare actually depends on where you're coming from. Since Sheen and I rode a cab from Savemore, we only paid PHP 10.
When you arrive at Movenpick Port, head straight to the ticketing area and buy a ferry ticket going to Olango Island for only PHP 15. Then pay another PHP 5 for the terminal fee.
Travel time is approximately 20-30 minutes. Ferries are available every hour so there's no need to worry about catching up their schedule.
Upon arriving at the Santa Rosa Port, there are lots of tricycles that will get you to your destination. In our case, we took a tricycle going to the resort. They actually have a fixed price of PHP 150.
When going back to Lapu-Lapu City, the ferry fare is the same which is PHP 15 but the terminal fee is cheaper which is only PHP 1. I'm not really sure why though.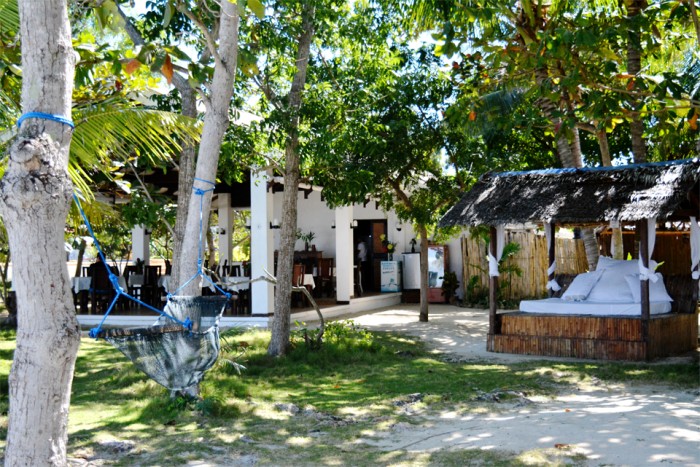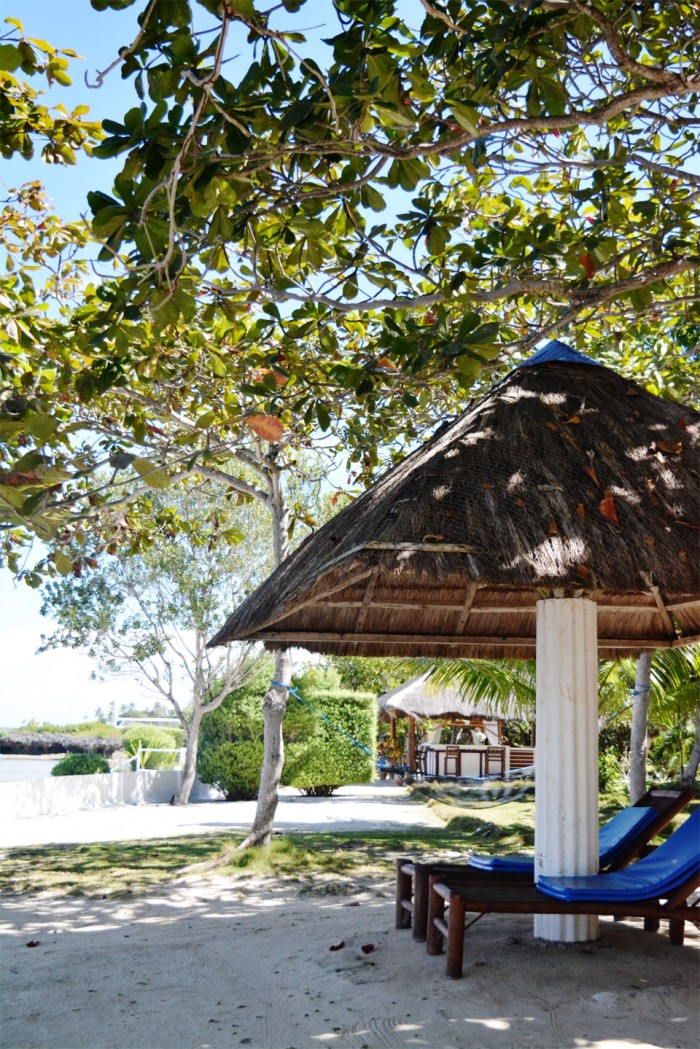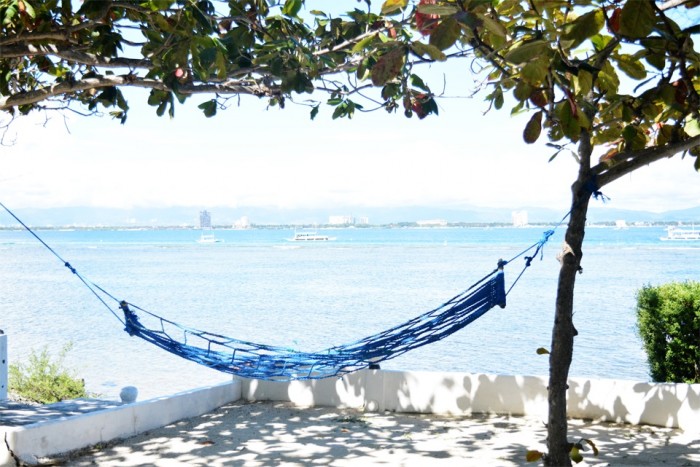 Talima Beach Villas and Dive Resort is a small 10-room quiet resort which is what I absolutely loved about it. The resort is perfect for couples, groups, and people who simply want to get away from the hustle and bustle of the city life. Imagine relaxation and serenity at its finest!
Also read: 15 Thrilling Outdoor Adventures to Conquer in Cebu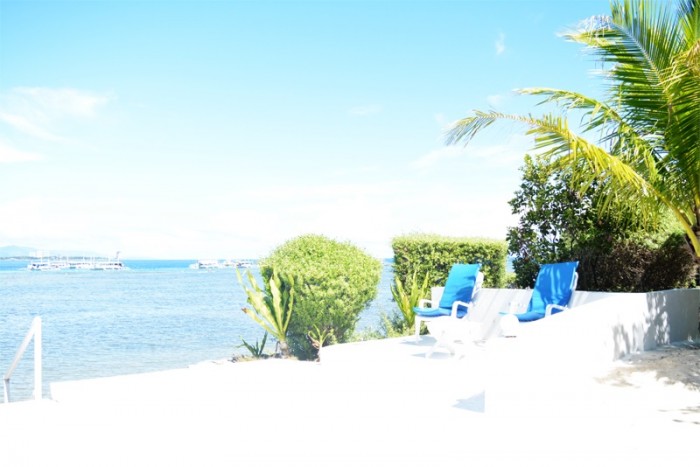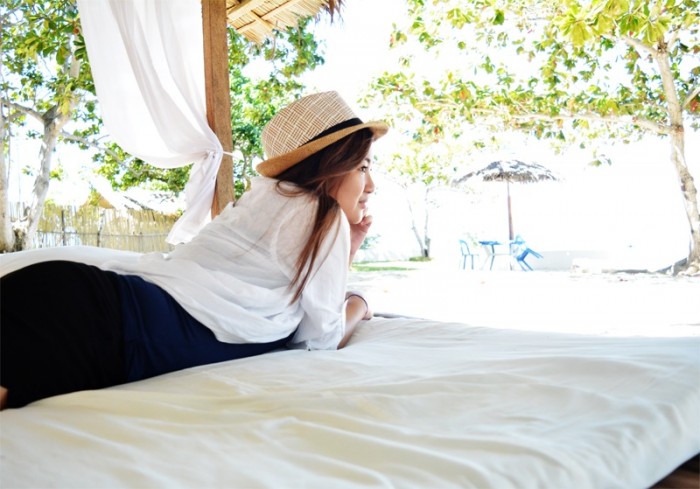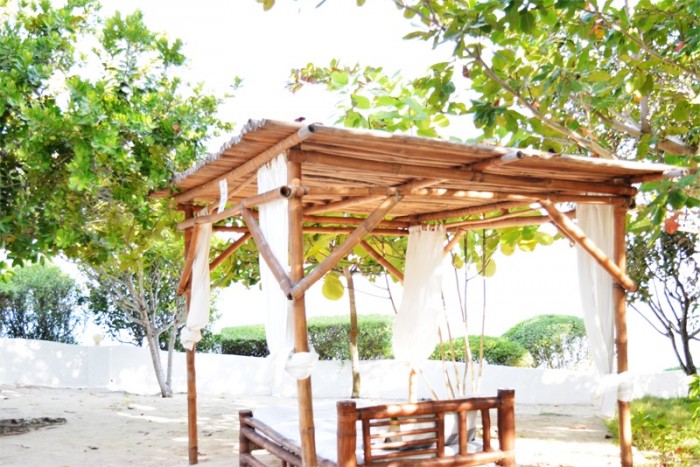 We arrived at the resort at around 10:30 AM and when I approached their reception area, they told us that their check-in time is 2 PM so they let us stay in one of their cottages while waiting. Another thing that I loved about the resort is that their cottages have beds. I really love how they want to offer their guests a great relaxation experience! If you're going their for day tour only, the entrance fee is only PHP 250 inclusive of usage of their cottage and swimming pool.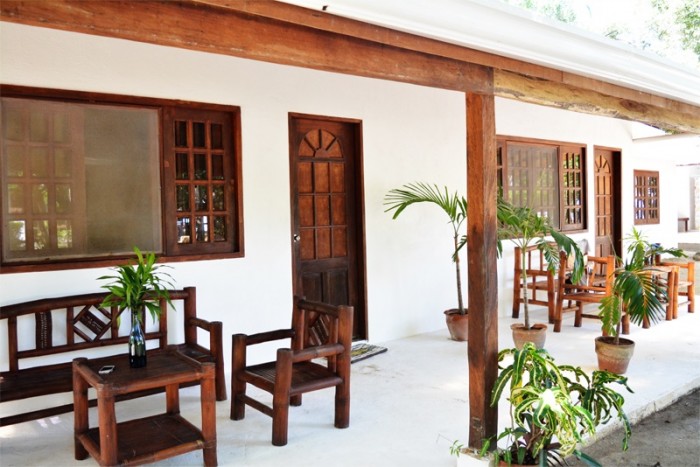 This was our room from the outside. I booked a poolside room because apparently it was the cheapest room available. I took photos of our room but they weren't blog-worthy. The photos were blurry! Haha! Anyway, the room was practically okay. Our primary concerns though were that there was no mini-bar or mini-ref available to place the bottles of soft drinks and water that we bought, and the aircon wasn't really quite working. Sheen and I actually concluded maybe that's why they had an electric fan in the room to compensate for the non-working aircon. But nevertheless, we still had a good night sleep!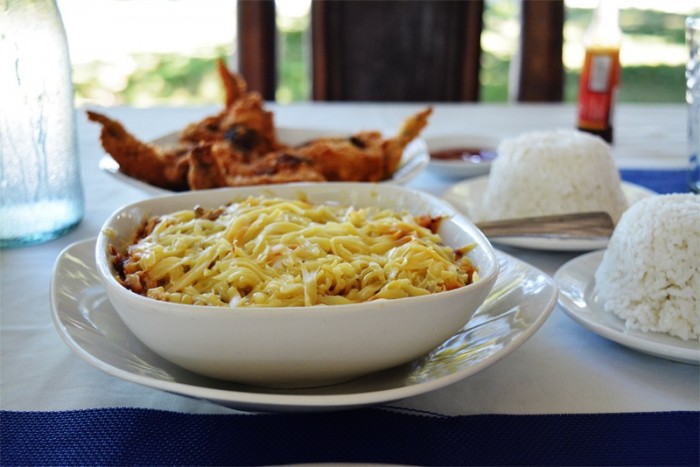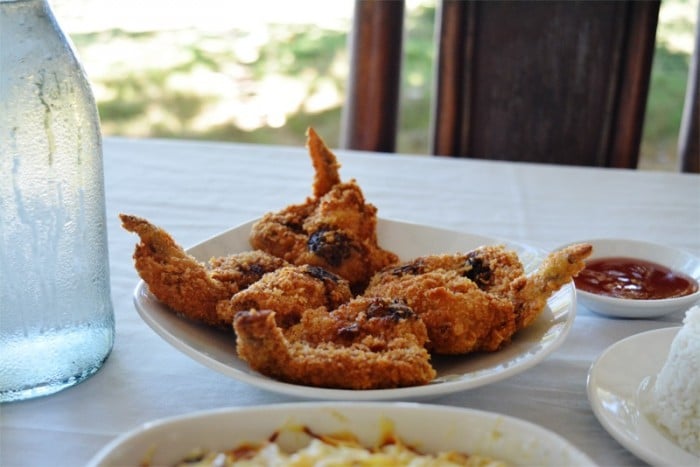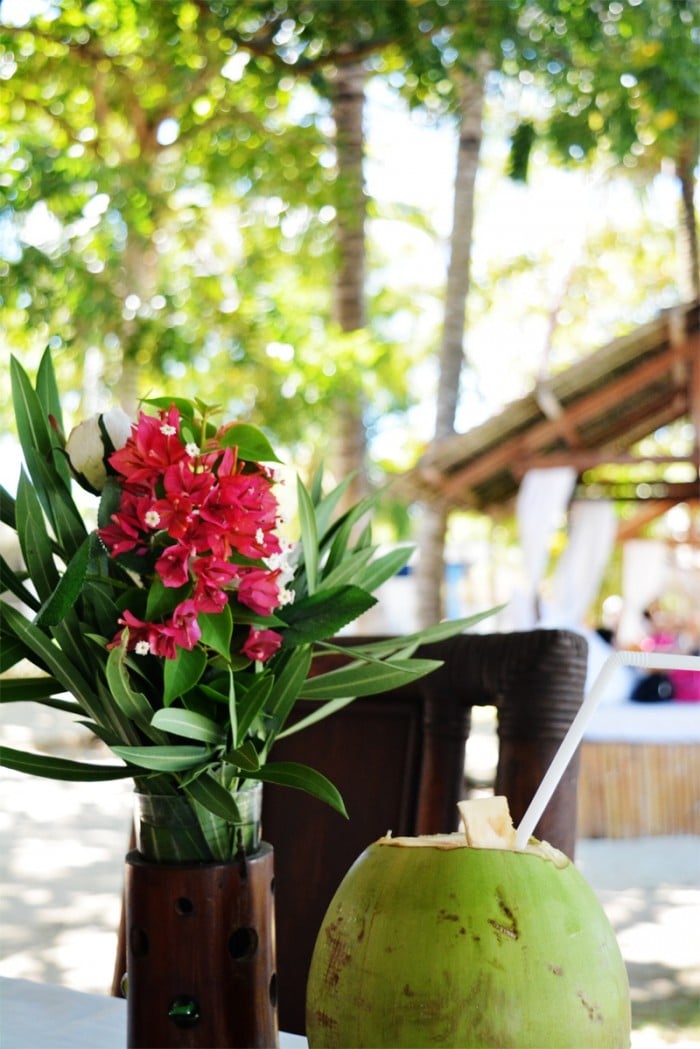 We brought food with us but not for lunch so we ordered at their restaurant. And you actually don't have any other choice since there are no carenderias near the area. I'm not sure if they charge a corkage fee if you bring your own packed lunch but in our experience, we brought bread and noodles for breakfast the next day and when we checked out, we had no corkage charges. So yay! Their food was actually delicious but the prices are quite pricey.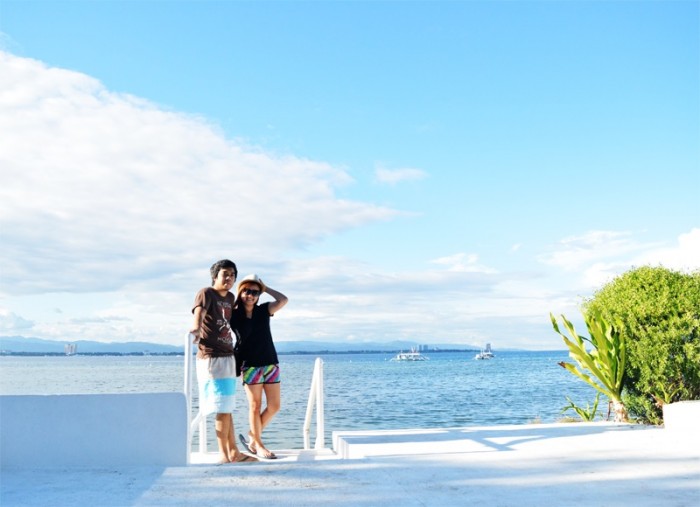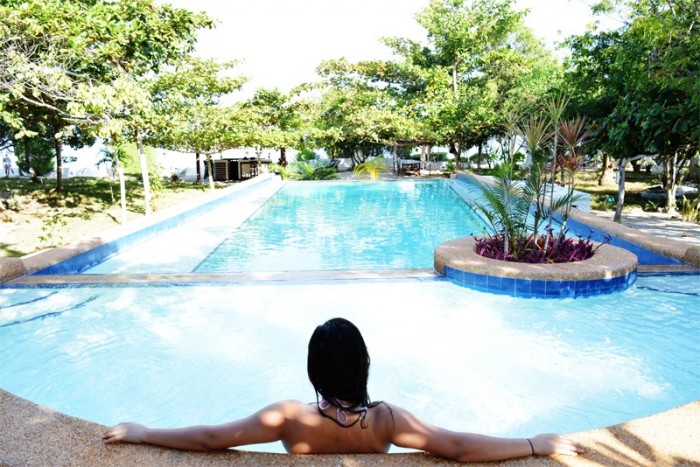 When we finally checked-in at our room, we put everything down without arranging them first and went to sleep. We were really really tired of all the photo sessions we had and the heat of the sun was really scorching hot! I must say that the resort is definitely Instagrammable! Every corner is a beauty!
Anyway, after having a short nap, Sheen and I decided to visit the Bird Sanctuary since based on my research, it is best if we end the day there. However when we talked with one of the resort's staff to ask how to go there, we couldn't imagine spending another PHP 150 for the trike going there and another PHP 150 going back to the resort. So we decided to do a photowalk for the first time. We enjoyed the photowalk and I was really happy to see Sheen behind the camera again. I told him, I must be your favourite subject now. I'll be blogging about our photowalk next so stay tuned!
We had a great weekend at Talima Beach Villas and Dive Resort and we will definitely come back! And this time, we will have to visit the Bird and Fish Sanctuary then. Olango Island is a beauty in general and I would really suggest you go visit it too. It's good that we visit local places first or maybe that's just me. I actually have this thing about touring around my local home first before travelling outside Cebu.
Also read: Why Every Filipino Should Be a Tourist in Their Own City
So that's it, I hope you enjoyed reading this post and looking at our vain photos! Hoping for more travels and weekend getaways next year!