We all have that dream destination to visit one day, and I'm sure you've been itching to tick that box off your bucket list. Most Filipinos would like to visit the romantic Paris or the exotic Sao Paulo. Some may want to check out the island paradise of Madagascar or the hidden gems of Morocco.
But before we head on to the big leagues of travelling, it is important to initiate this passion with closer destinations. These destinations should be your training ground in preparation for jet lag and culture shock, especially if you are still learning the ropes of travelling. There are also advantages to visiting these destinations as part of your "orientation to the world." You also don't have to worry about processing your papers, because these destinations are VISA-free.
Also read: 10 Countries Filipinos Probably Didn't Know They Can Travel To Without Visa
These destinations can be reached in less than four hours of flight time. This means that these destinations are easier to reach than when you go on a land transfer from Manila to Northern Luzon. If you are quite anxious, especially on your first international flight, you can simply watch a movie as a distraction, and before you know it, you've already landed.
These destinations are sometimes significantly cheaper to visit compared to major local cities in the Philippines. If you are keen with airline seat sales and other discount promos, you can visit these places at more affordable rates. Since these are considered as short trips, you don't need the excess cost of upgrading or getting a premium seat, which gives further savings.
Visiting these places increases your chances of having a VISA to another country approved. It is quite an informal prerequisite, but those stamps that you get from visiting these destinations increases your chances of getting a VISA for such countries as South Korea, Japan, and China. The stamps from your travels are proof that you are capable of travelling the world and that you are financially able to go places.
These destinations do not require you to travel with a lot of luggage. This is because the weather is quite relative, with the exception of Hong Kong, which offers the coldest temperature range in the list. When you travel light, you focus more on the experience and not on the excess baggage.
1. Hong Kong & Macau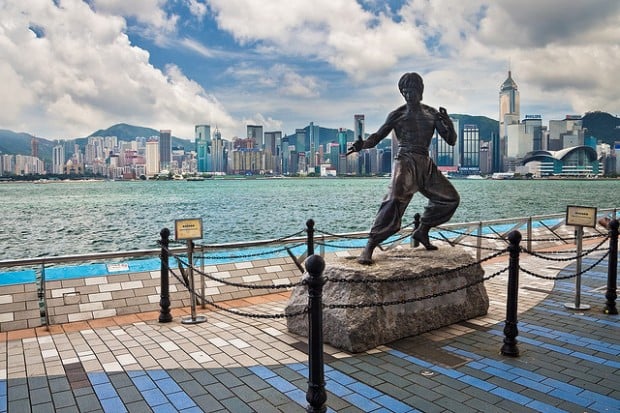 Image credit: Benson Kua
Average flight time: 2:05 hrs
Known as one of the most basic international destinations for Filipinos, the Hong Kong–Macau route showcases numerous points of interest, including Ocean Park, Hong Kong Disneyland, and Noah's Ark. Some travellers opt to have a quick day tour to the adjacent Macau to visit the ruins of Sao Paulo while acquiring an additional stamp on their passport.
2. Kota Kinabalu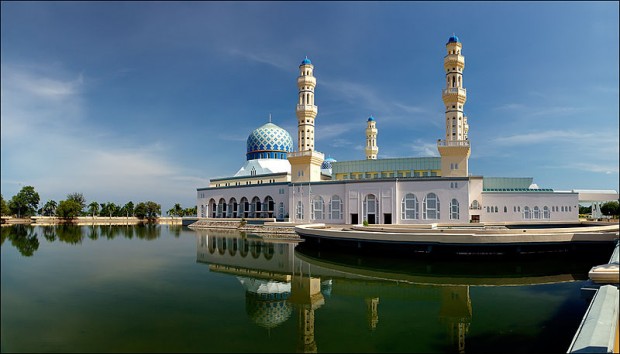 Image credit: Anton Zelenov
Average Flight Time: 1:55 hrs
Kota Kinabalu is known for its natural parks and serene panoramas. This is one of the closest destinations for budding travellers, as it only takes a few hours of travel from Manila. Enjoy a laidback appeal as well as an adventure with nature once you visit this area.
3. Singapore & Johor Bahru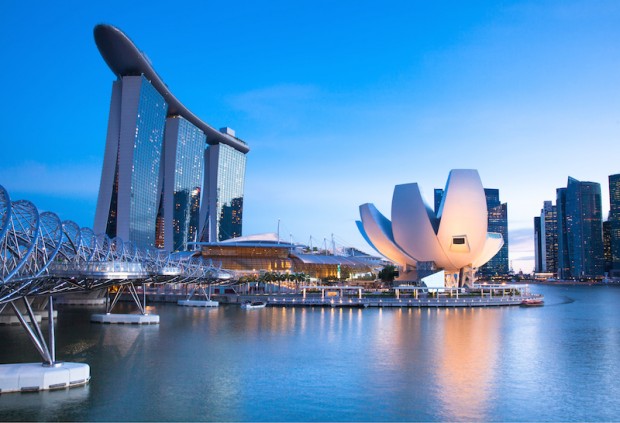 Average flight time: 3:35 hrs
The cosmopolitan island nation of Singapore is probably one of the most popular destinations in this list. Home to Universal Studios Singapore, as well as a wide array of shopping districts and interesting locations, such as Little India and Arab Street, Singapore is a mainstay when it comes to the first couple of international destinations that a Filipino can go to. Johor Bahru, on the other hand, gives you a glimpse of Malaysia without the exhausting travel time. It is the home of Legoland Malaysia and Hello Kitty Land, and it is just a bus ride away from Singapore.
4. Kuala Lumpur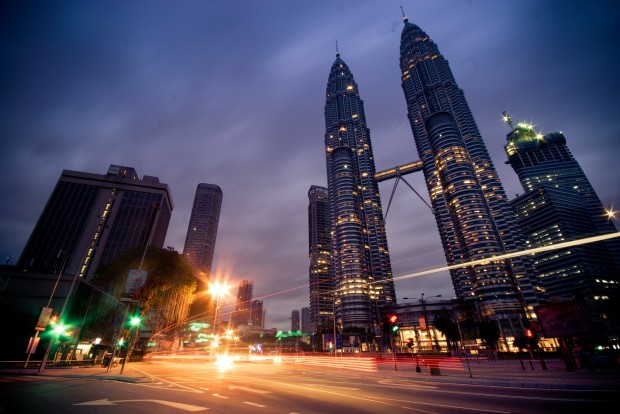 Average Flight Time: 3:40 Hrs
Kuala Lumpur is constantly gaining popularity among Filipino tourists. It offers numerous places of interest, great food choices, and a reasonably priced sojourn. And don't forget to have a selfie at the iconic Petronas Towers.
Also read: 8 Days Quick Guide to the Best of Malaysia
5. Bangkok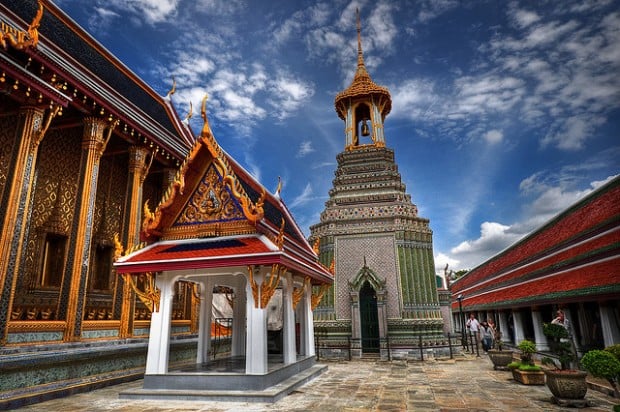 Image credit: Greg Knapp
Average Flight Time: 3:20 Hrs
Considered as Manila's twin city, Bangkok is quite a busy locale that will give you familiar sights, especially if you've been staying in Manila for quite sometime. This place is bursting with several attractions, lots of malls, and other unique destinations. You can also get your fill of majestic and awe-inspiring temples and pagodas. The street food and traditional Thai cuisine are also worth a try.
Also read: Extremely Useful Bangkok Travel Guide
6. Ho Chi Minh City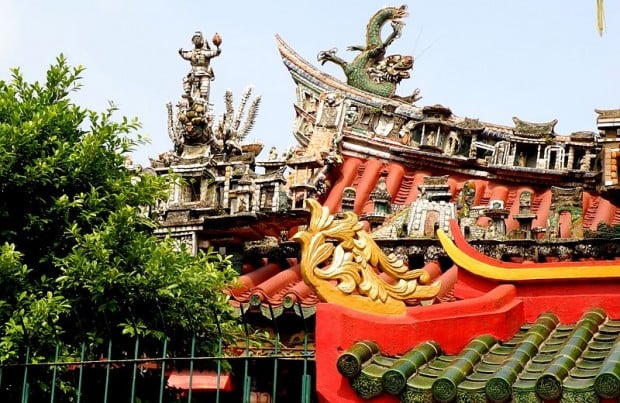 Image Credit: Franzfoto
Average Flight Time: 2:35 Hrs
The peaceful city of Ho Chi Minh (or Saigon) attracts travellers who would like to experience the right dose of a laidback vibe and great nightlife combined. It has an industrialized section where buildings and the cosmopolitan experience await, and a more traditional scene that is quite distinct on this side of Indochina.
7. Bandar Seri Begawan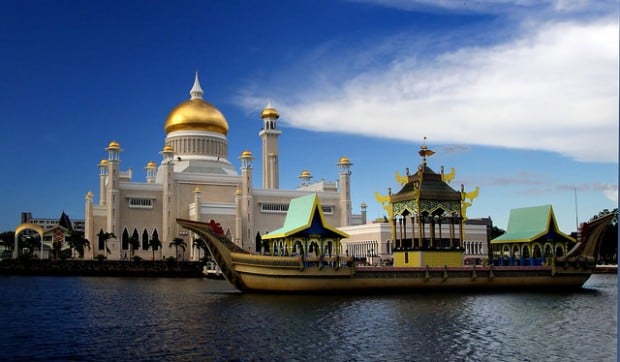 Image credit: Bernard Spragg. NZ
Average Flight Time: 2:05 Hrs
The largest city in the Sultanate of Brunei, Bandar Seri Begawan (also called Bandar or BSB for short) showcases colourful mosques and mausoleums of the royalties. You can also check the museums that offer a deep historical view on how the country evolved into what it is today. Also, it can be the access point to adjacent major cities of the Malaysian Sarawak, such as Miri.
8. Siem Reap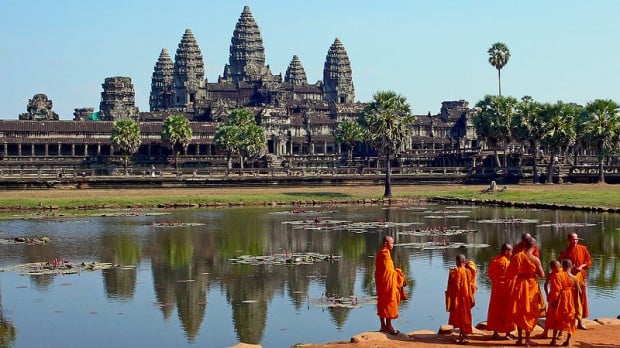 Image credit: Sam Garza
Average Flight Time: 2:45 Hrs
Siem Reap is known for the iconic Angkor Wat, but it has so much more to offer its guests. With influences from Chinese-style architecture, Siem Reap is filled with great panoramic scenes of fishing villages, rice paddies, temples, and even handicraft shops and a bird sanctuary. It has been one of the most sought after destinations by photographers and casual travel bloggers because it offers a holistic experience of culture, adventure, and food trip.
Also read: Your Ultimate Guide to Backpacking in Southeast Asia
Are you ready to complete our starter pack? Or have you completed the list already?