Contributed by Idea Crib
Want to have outdoorsy fun, burn lots of calories, and not spend too much? Then go for a day hike! Scaling Mt. Maculot's The Rockies in Cuenca, Batangas will give you all that.
Firstly, hiking is a great cardio activity that also burns a lot of calories. Depending on your weight as well as the amount of time you spend climbing, you could burn between 430-550 calories per hour of hiking. Secondly, I just spent a total of ₱697. for this trip! Thirdly, because it was a beginner-friendly climb, I still had a lot of energy left going home. Not bad for a day's fun, right?
Also read: 10 Beginner-Friendly Hiking Trails in the Philippines
Check out some of our photos below as well as the rough details of our itinerary and expenses:
Expenses (as of May 2015)
Gas from Alabang to Batangas and back – ₱320. each*
Registration at the jump-off point – ₱20. each
Guide – ₱80**
Parking fee – ₱50***
Bathroom use (the one near the parking area) – ₱5****
A glass of buko juice from the buko sheds – ₱10
A filling bowl of chami from B2G – ₱45
* Since we all live in the south and Mt. Maculot is also in the south, we just decided to bring a car instead of commuting via the buses plying the Edsa-Taft to Batangas route. The bus fare from Edsa-Taft to Cuenca in Batangas is ₱160. Our friend just based the cash we had to chip in for gas on the said fare.
** Hiring a guide is required. We didn't mind because we knew it was for our own safety. The guide fee for a day tripping group of five is ₱400. Expect to shell out more for an overnight trip.
*** This is the day trip fee. I don't know if the overnight fee is the same.
**** Using the bathroom to shower is ₱10.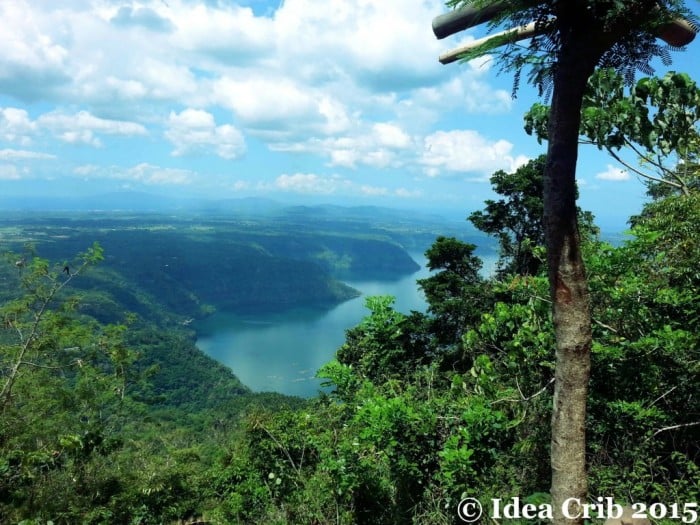 The view of Lake Taal from The Rockies at Mt. Maculot.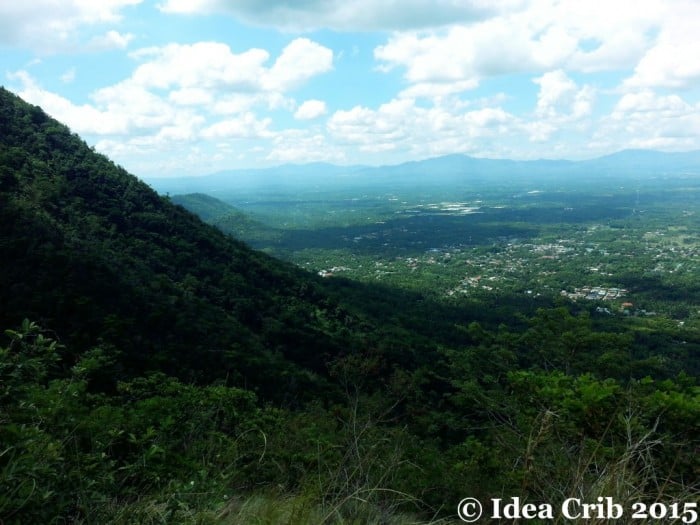 The province of Batangas.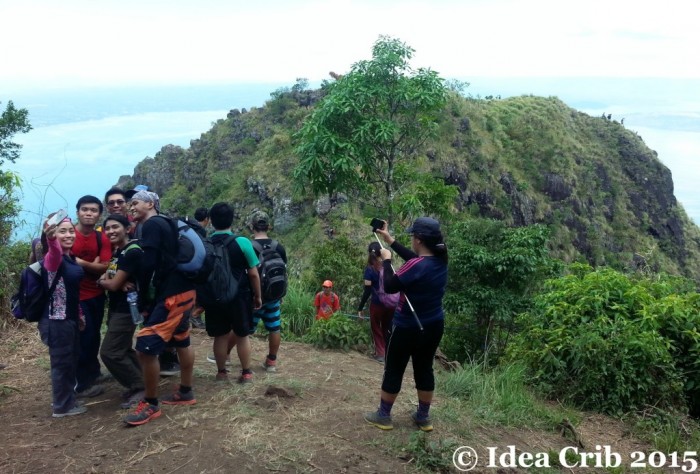 On weekends, expect to wait your turn to get to The Rockies.
Itinerary
6:30 a.m. – Meet-up in Alabang
Past 9 a.m. – Arrival at the jump-off point in Cuenca; payment of registration fees; assigning of guide; parking of car
Shortly before 10 a.m. – Hike to the Rockies
Shortly before noon – Arrival at the only (?) sari-sari store at the mountain (10 minutes away from the Rockies)
Noon to 1 p.m. – The Rockies
1:00 to 2 p.m. – Lunch at the sari-sari store and siesta (an afternoon nap)
Past two p.m. – Hike back to the parking area
4:00 p.m. – Shower
4:30 p.m. – Merienda (afternoon snack) at B2G, a lomi place located at the town of Cuenca near the foot of the mountain
7:30 p.m. – Home
Also read: 12 Best Hiking Getaways in the Philippines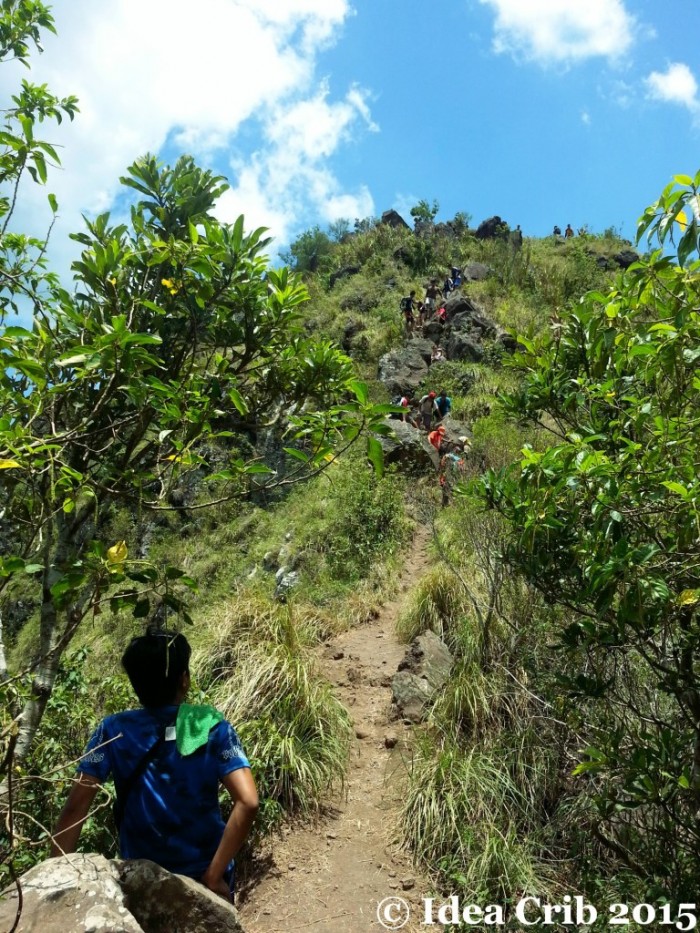 That's Leo's back, hehe.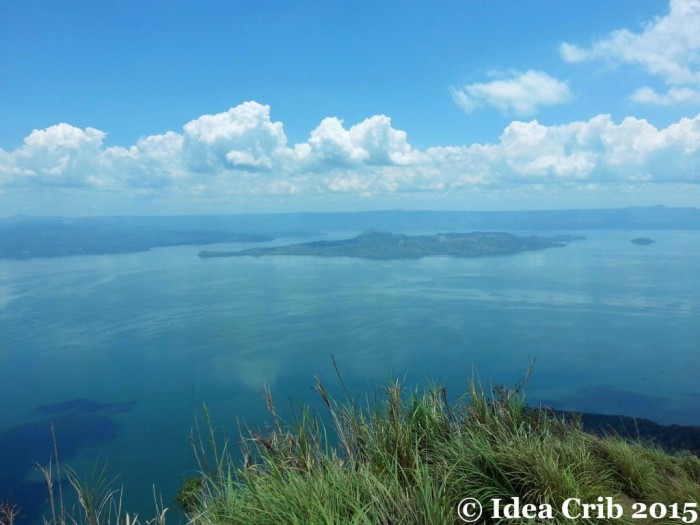 Taal Volcano.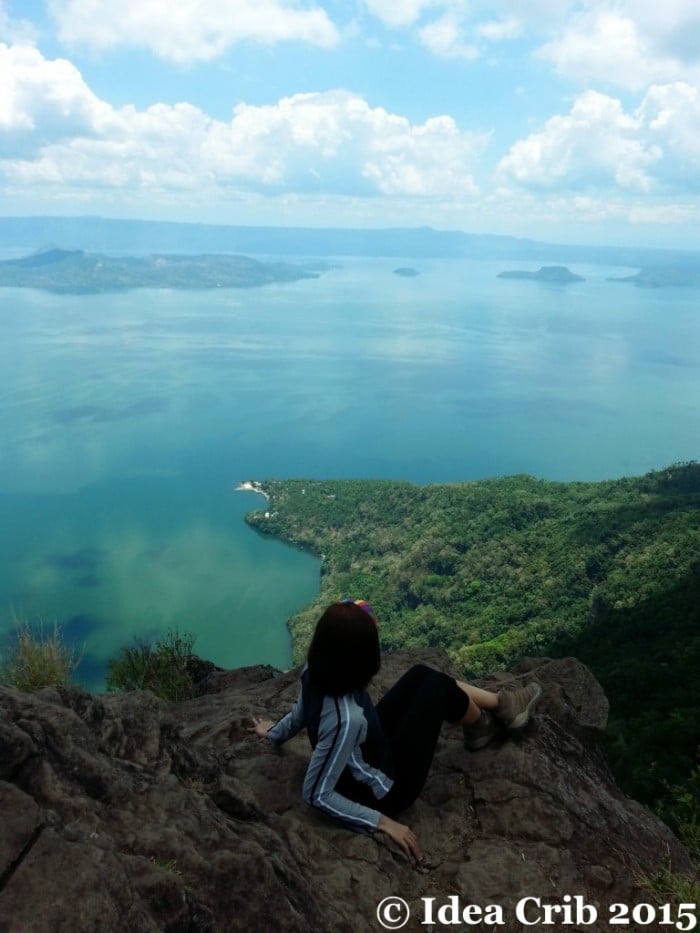 Love this shot.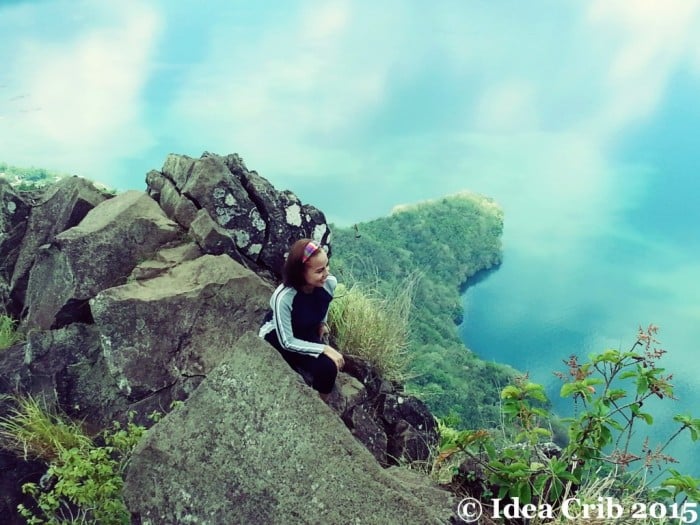 This one's from the opposite side.
Other notes
The bathrooms near the parking area at the foot of the mountain are clean and cleaned regularly. The lone toilet at the sari-sari store very near the Rockies is the exact opposite. I suggest doing your business at the former.
The parking area is shaded by trees but not covered. I think that it's a pretty safe place to park your car.
There are at least 7 buko juice sheds dotting the trail to the Rockies.
The aforementioned sari-sari store is where all hikers stop for lunch. It's only 10 minutes away from the Rockies and 1-2 hours away from the summit, so – although we decided not to continue to the summit anymore – scaling it on a day trip is very possible.
Our guide was Leo, a technical vocation student of Don Bosco who guides hikers on weekends. If you happen to get him as a guide, please tell we said hi (and give him a tip)!
Also read: Hiking in the Philippines: 15 Trails with the Most Scenic Views
A friendly note: This is a beginner-friendly climb, but I must mention that hiking is a physically strenuous activity. If you have a health concern (like heart ailments or knee issues), then it might be a good idea to get cleared by your doctor first. Better safe than sorry.
Have you ever tried hiking? How did you find it?