Travellers will usually fly all the way to New Zealand to soak in the Lord of the Rings vibes, but did you know that you can pay homage to the iconic hobbits in beautiful Sagada? If you think about it, it's not a far stretch to imagine the rugged slopes, lush forests, and mystical caves of the Cordillera Mountains as part of JRR Tolkien's famed Middle-Earth. And to add to that, we're pretty sure we've found the home of Bilbo Baggins and Frodo — welcome to The Shire of Sagada!
Also read: 14 Sagada Tourist Spots Every Traveller Must Visit for Retreat or Adventure
The Shire of Sagada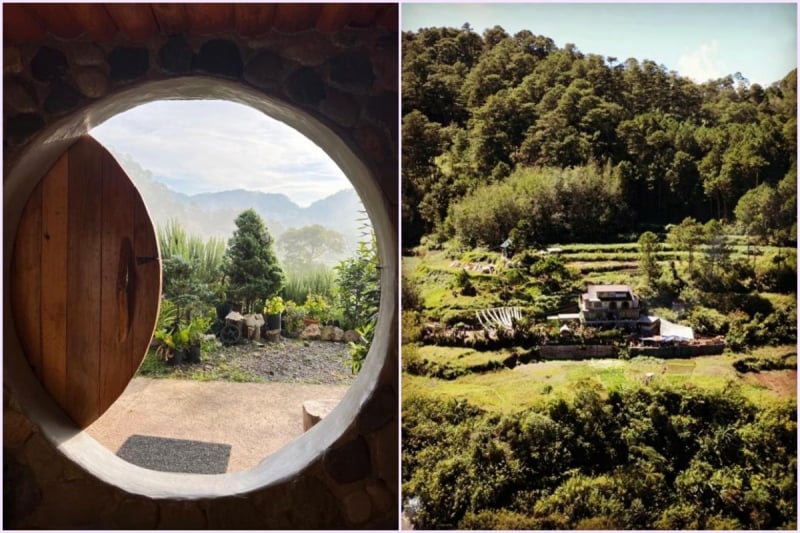 One does not simply walk into Mordor. But go ahead and stroll into The Shire of Sagada — its iconic round doors are open to tourists all year round. There won't be Bilbo Baggins nor Frodo to welcome you inside the lodge, but every Tolkien fan will fall in love with the hobbit-friendly retreat, anyway. From the sturdy round wooden entrance to the stone architecture, The Shire of Sagada was lovingly designed to pay homage to the fictional world of Middle-Earth. (Don't worry, the lodge doorways and ceilings aren't hobbit-sized!)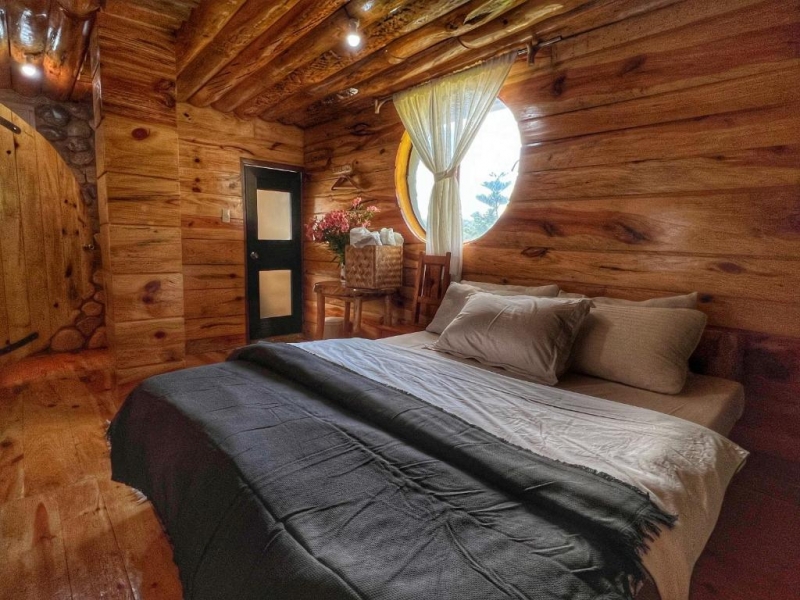 Each guest room enjoys an ensuite bathroom, plus plush beds, free toiletries, and pleasant outdoor views. Digital nomads need not worry about being disconnected from work and school as free WiFi is available, too. As an additional perk, the lodge serves complimentary breakfast daily for guests! (Unfortunately, Merry and Pippin's second breakfast is not.)
Other notable areas include the beautiful dining room, terrace, and the herb garden outside.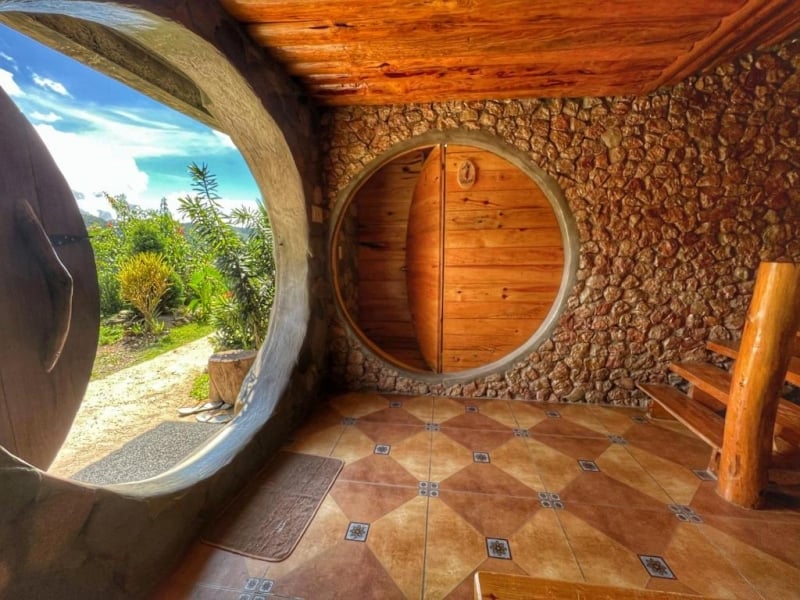 Fresh mountain air, age-old canopies, and a cool fog that rolls in every morning — the idyllic mountain town of Sagada is undoubtedly a relaxing escape away from the city. And The Shire of Sagada only adds to the appeal for Lord of the Rings fans!
Also read: Restaurants in Sagada: 10 Places to Eat, Drink, and Chill
Forget New Zealand; go to Sagada on an epic road trip instead. Middle-Earth awaits at The Shire of Sagada! Looking for alternative stays in the mountain town? There are plenty of great hideouts here; also check out our list of Sagada Airbnbs that you'll never want to leave.
---
This article contains affiliate links. When you book through these links, we may earn a small commission at no additional cost to you. All images courtesy of Booking.com.