Every time I visit Bacolod, I am always surrounded by delicious food, wonderful sites, and of course, the friendly Negrosanons. I've been there for both leisure and civil service work, and each time offers something different. Here are some of the top things to do in and around Bacolod — don't miss out on these while you're here!
Things to do in and around Bacolod
1. Visit The Ruins in Talisay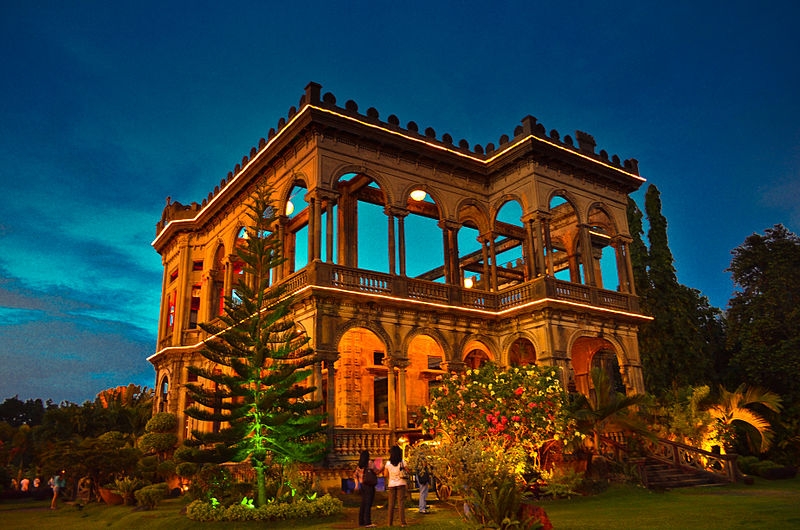 Of course, one of the first things you have to do here is visit this wonderful landmark. Known as the 'Taj Mahal of the Philippines', this site was initially a mansion built by Don Mariano Ledesma Lacson in honour of his late wife.
This place is also considered one of the civil engineering marvels of the country, as its original structure was able to stand the test of time and war. The sunset by the ruins is an added treat for photographers, too (both IG and professional)!
 2. Spend some one-on-one time with nature at the Negros Occidental Provincial Capitol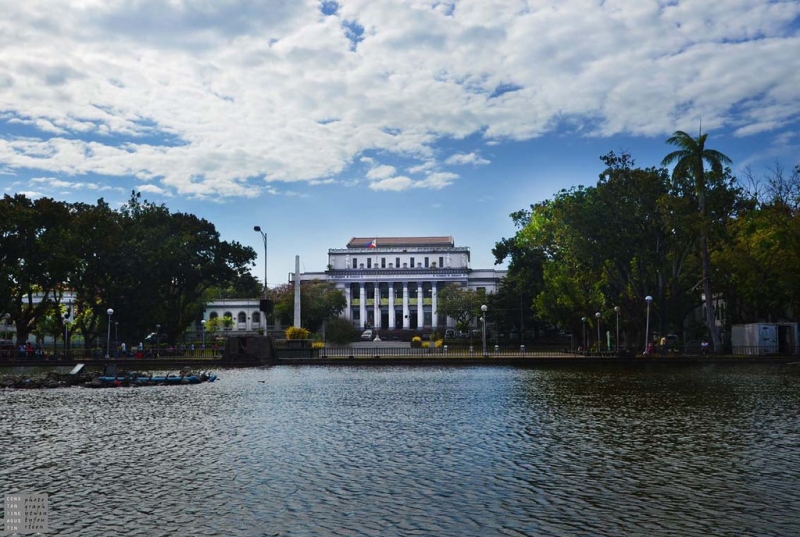 Bacolod, the capital of Negros Occidental, houses the Provincial Capitol Building along with its surrounding Capitol Park. Take some time to appreciate the large scale park, where families can spend their time bonding with nature.
At the centre of the park lies a large man-made lagoon with two matching gold statues located at its opposite ends. A woman standing with a carabao and a man pulling another depicts the significance of the animal as an essential part of the Filipino farmer's way of life. 
 3. Learn more about Negros Island at the Negros Museum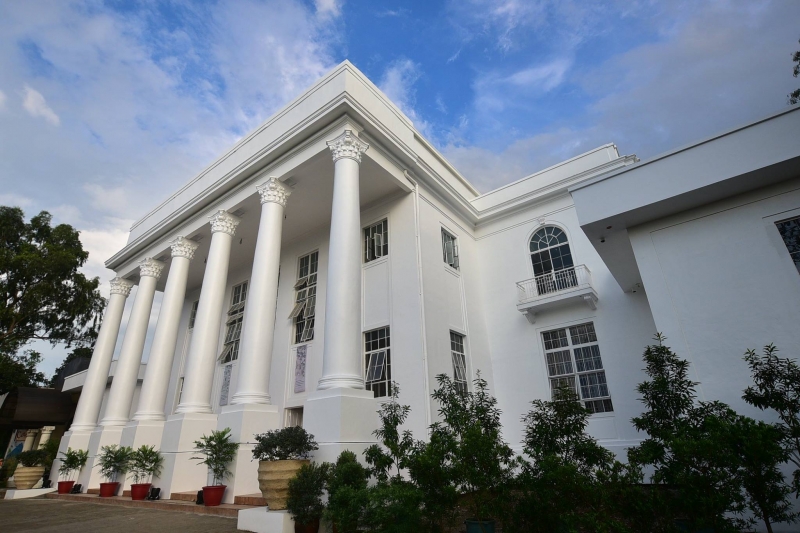 Learn more about the Negrosanon way of life by visiting the Negros Museum. The museum takes on a more contemporary approach, wherein instead of just artefacts, they show what the Negrense society was (and is) like through art expositions from current artists living in Negros Island. Take a glimpse of life on the other side of the island (Negros Oriental) in this museum!
4. Discover the best of Negros at The Negros Showroom — and buy some souvenirs while you're at it!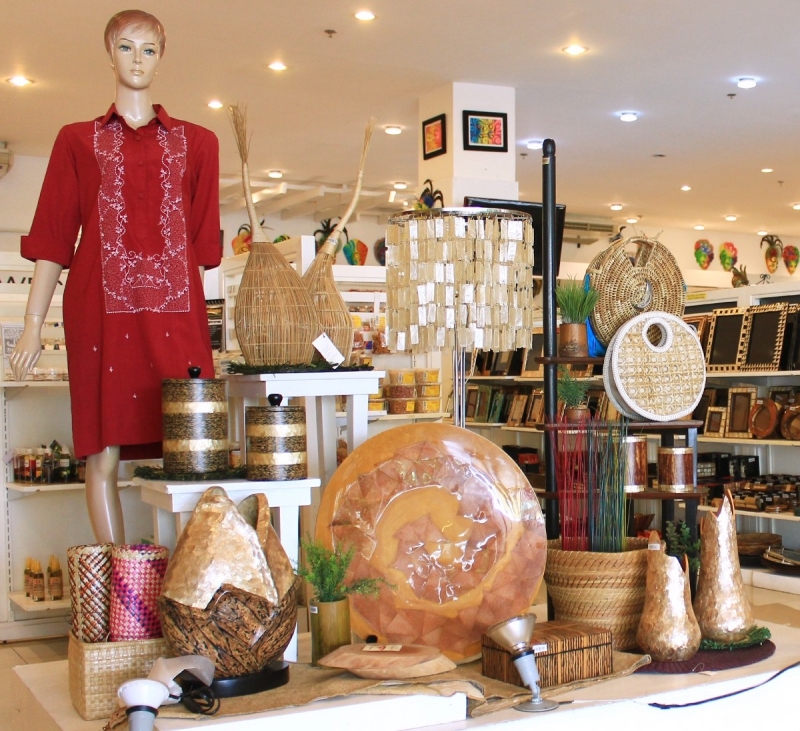 The Negros Showroom, located in Robinsons Place Bacolod, exhibits various Negrense products, from food to crafts and everything in between! The place also serves as a platform for the Association of Negros Producers to showcase their products. To show your support for local businesses, consider purchasing some souvenirs from here! 
5. Have your fill of chicken inasal at Manokan Country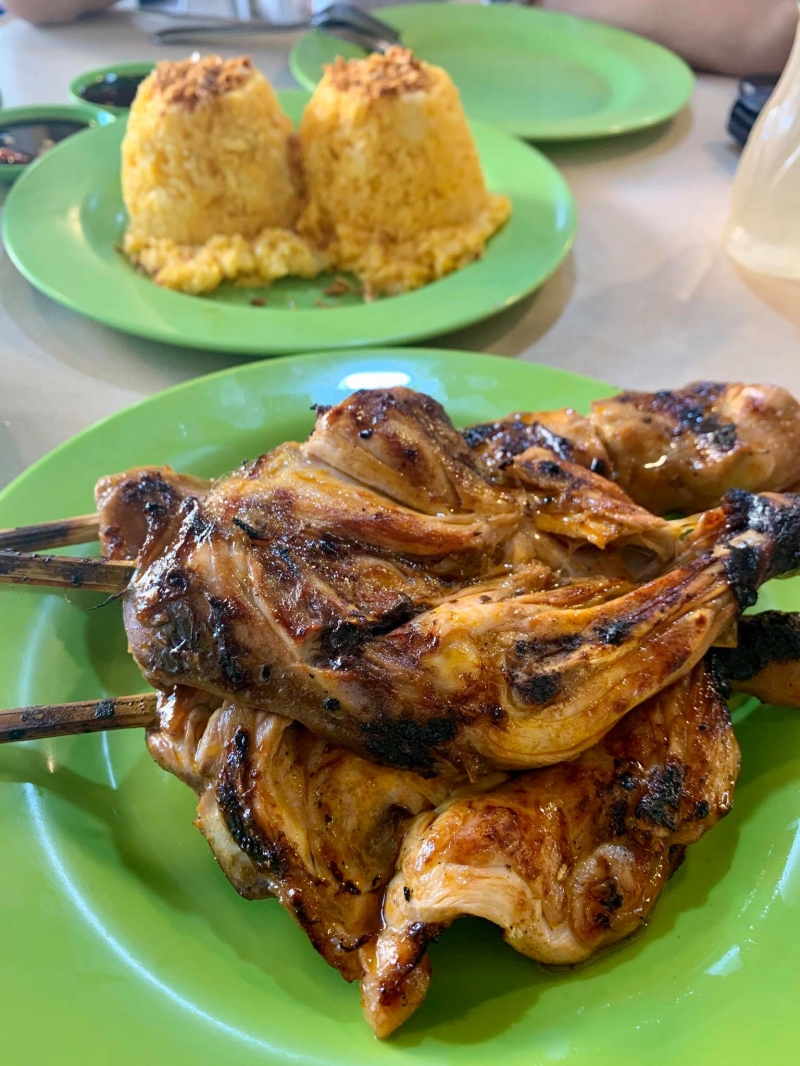 Looking into local delicacies, chicken inasal is definitely a must-try at this destination. No list of things to do in Bacolod is complete without a trip to a local manokan!
The Manokan Country complex has a local marketplace vibe which allows you to get the feel of how the locals enjoy one of their staple meals! Personally, I've tried Chicken House and Aida's, and I would prefer the savouriness of the inasal at the latter (as well as its marketplace setting). It's best enjoyed with garlic rice, lots of chicken oil, and sinamak (Ilonggo spiced vinegar) — plus a side of batchoy or kansi soup. Kansi has its similarities to sinigang, but with a sourer kick!
Also read: Where to Eat in Bacolod: My Top 7 Restaurant Picks
6. Take a bite of Bacolod's famous cakes from Calea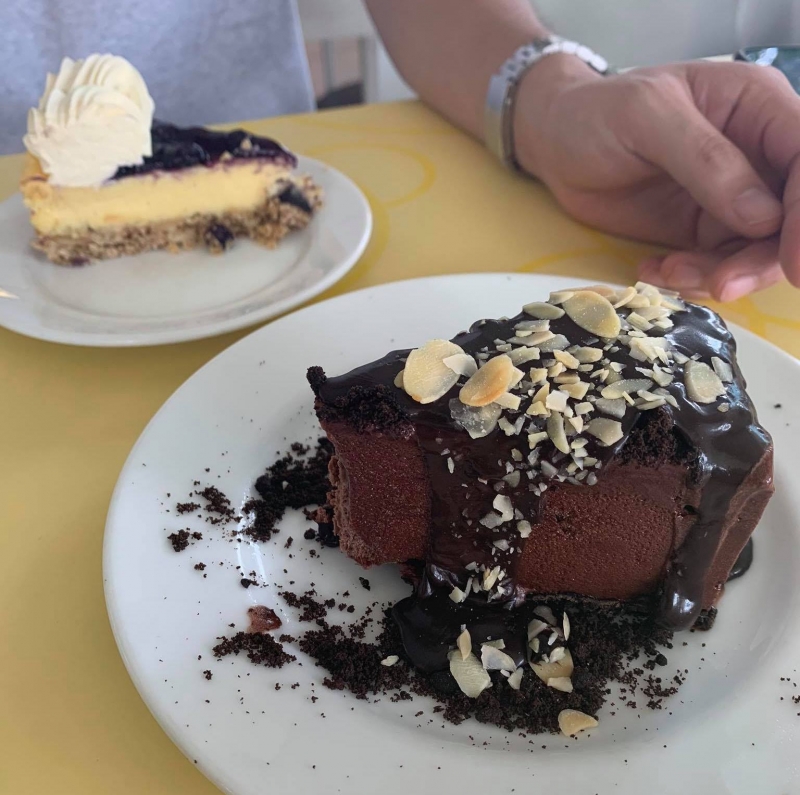 After trying out savoury inasal, satisfy your sweet tooth by trying one of Bacolod's famous Calea cakes! The main attraction would be their chocolate cake, which is mouth-watering to say the least.
I was also able to try their blueberry cheesecake during my visit and to be honest, I preferred it over the chocolate (by a small margin)! Don't underestimate the size of the cake, though, since one slice can fill up a stomach even if it seems small at first. Truly a must-try in Bacolod!
7. Witness the vast solar farms around Northern Negros Occidental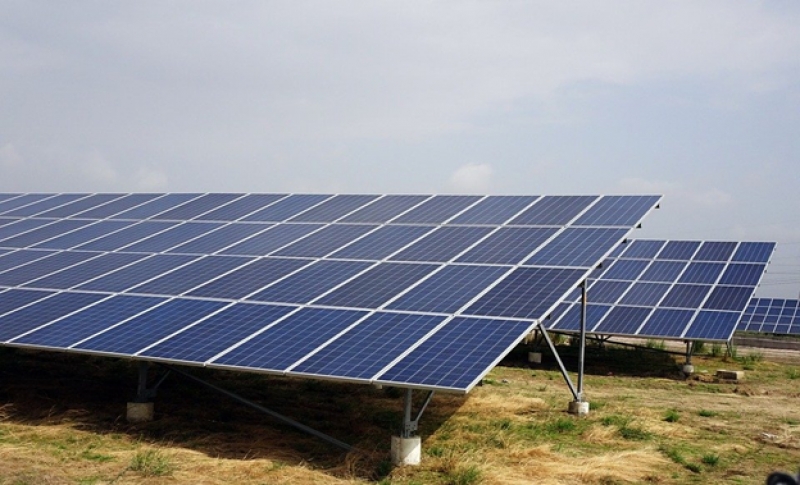 Negros Occidental is known for its solar PV farms, and the province actually houses Southeast Asia's largest one in Cadiz. The Cadiz Solar Power Plant makes up of 425,000 solar PV panels, crossing around 176 hectares of land. Though these may be on private land (and likely cannot be entered without a permit), the array of solar PVs can be seen along the countryside on bus trips to Lakawon Island! And speaking of Lakawon…
8. Spend the day (or the night!) at the breathtaking Lakawon Island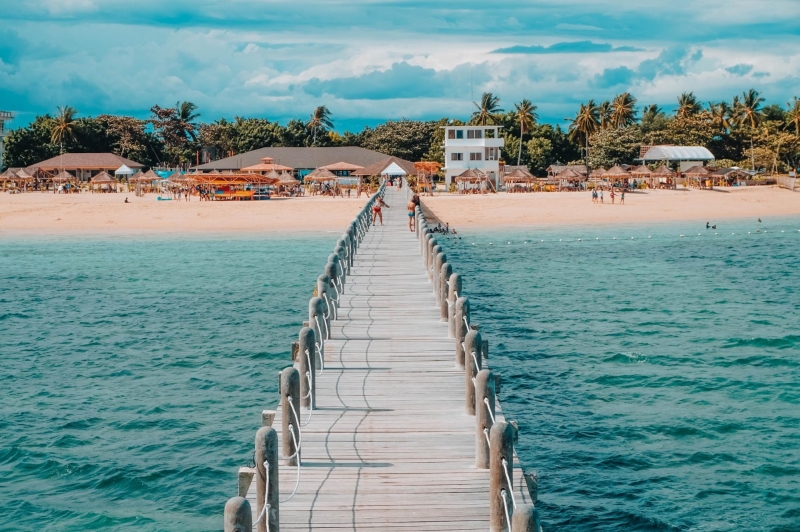 Just a 20-minute boat ride away from Cadiz, Lakawon is an island resort with nice beaches, chill nipa huts, as well as its own card-based payment system. While you can spend the night here, some people actually just opt to take day trips instead — you'll have more than enough time to explore the island!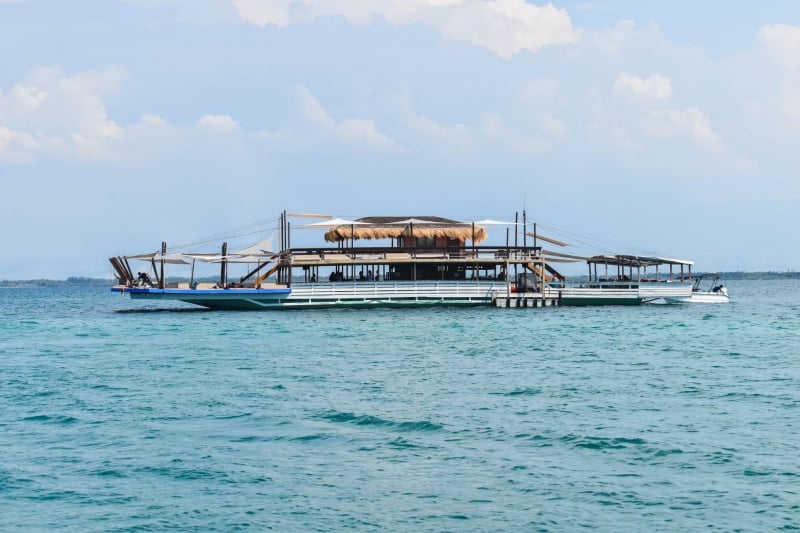 One of Lakawon's main attractions would be the TawHai Floating Bar, which is known to be the biggest floating bar in Asia. Here you can chill, relax, and have a drink (or more) while gazing at the sunset. 
For a more laid-back Lakawon experience, I would recommend that you spend the night here. When I went here for the first time, my significant other and I were graciously accompanied by friendly stray dogs that stayed with us by the beach even during the late hours. We loved the chill vibe and getting away from it all for a while! 
Also read: 10 Underrated Philippine Beaches to Add to Your Bucket List
9. Take a side trip to Punong Gary's Place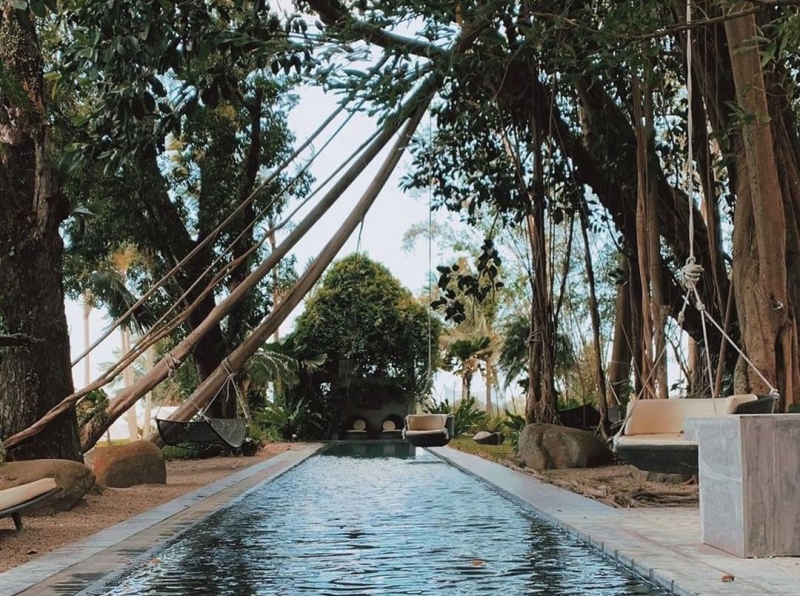 While we're on the subject of places to visit with your significant other, I would strongly recommend Punong Gary's Place. This restaurant is located in the middle of farmland somewhere along Silay City.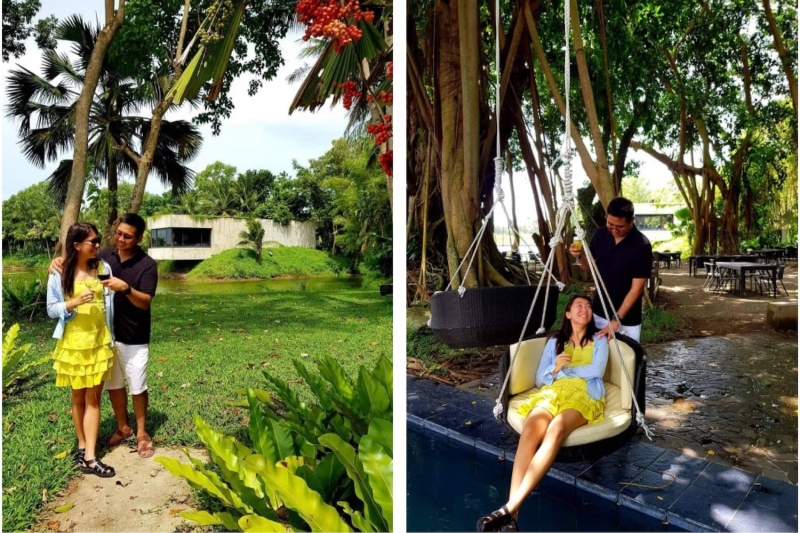 During my first time in Bacolod, I was surprised that a place like this actually existed, with its Bali-inspired motif and oasis-like location. My boyfriend actually knew about this place beforehand, so he brought me here to try their five-course meal amidst nature.
The food was really delicious while being pretty affordable for its quality. This place is also good for pictorials, and during that time, we were directed by one of the staff members to pose around the area. Make sure your list of things to do around Bacolod includes a side trip to Punong Gary's Place!
10. Join a walking tour of the heritage houses in Silay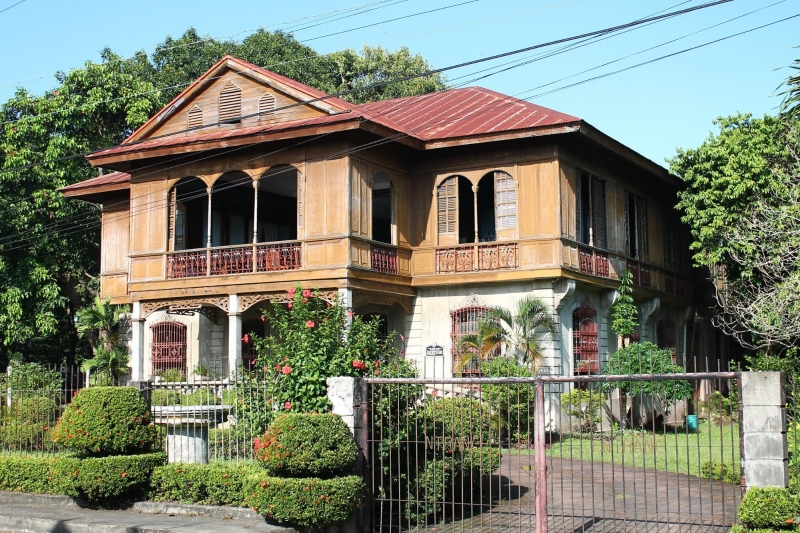 While you're in the Silay area, you may want to consider taking a heritage walking tour of the houses there. You can also opt to take the DIY approach — but make sure to get a copy of the Silay City Heritage Map before starting!
Most of the houses are near the Public Plaza area, and the houses have either been turned into public museums or are still privately owned. One of the most popular heritage houses in the area would be Balay Negrense. The ancestral house was once home to Victor F. Gaston and his family, who were known to pioneer the sugar industry in Negros Island.
Also read: 16 Must-Visit Historical Buildings & Heritage Houses in the Philippines
11. Explore the natural side of Silay at Balaring Mangrove Park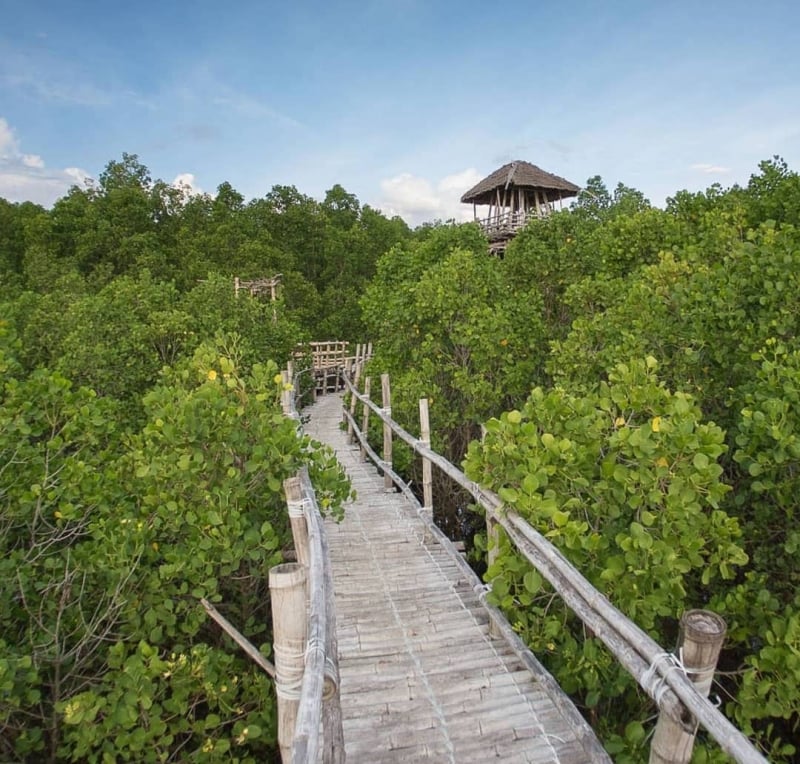 Balaring Mangrove Park is home to the longest bamboo bridge in Visayas, which extends from the entrance of the park all the way to the coast! The park is a mangrove reforestation project of the Silay local government in cooperation with Ikaw-Ako, an organisation that aims to strengthen environmental protection within Negros. Locals from the Mangrove Planters Association manage the park, highlighting the area's community-centric approach of conservation and preservation!
12. Fall in love with Mambukal and Pulang Tubig Waterfalls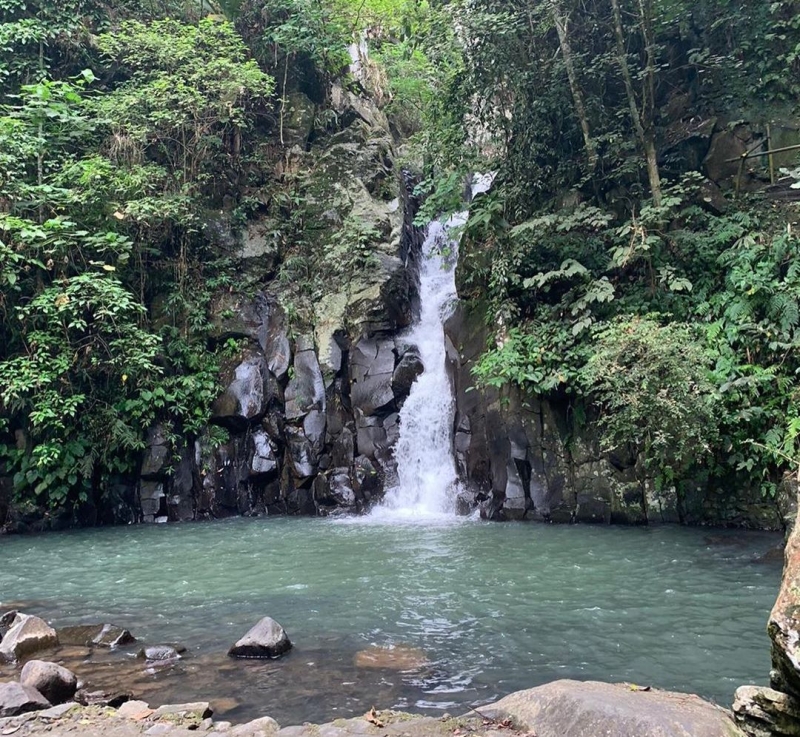 Take the chance to cool off and be in awe of the spectacular waterfalls in Mambukal Resort. Located at the foot of Mt. Kanlaon, the resort is surrounded by rainforest and hot springs, providing guests with much-needed R&R vibes. To actually reach the falls, you would need to trek through the mountain's rugged terrains. There are actually a total of seven falls near this resort — and if you're up for the challenge, try and visit all of them on your visit!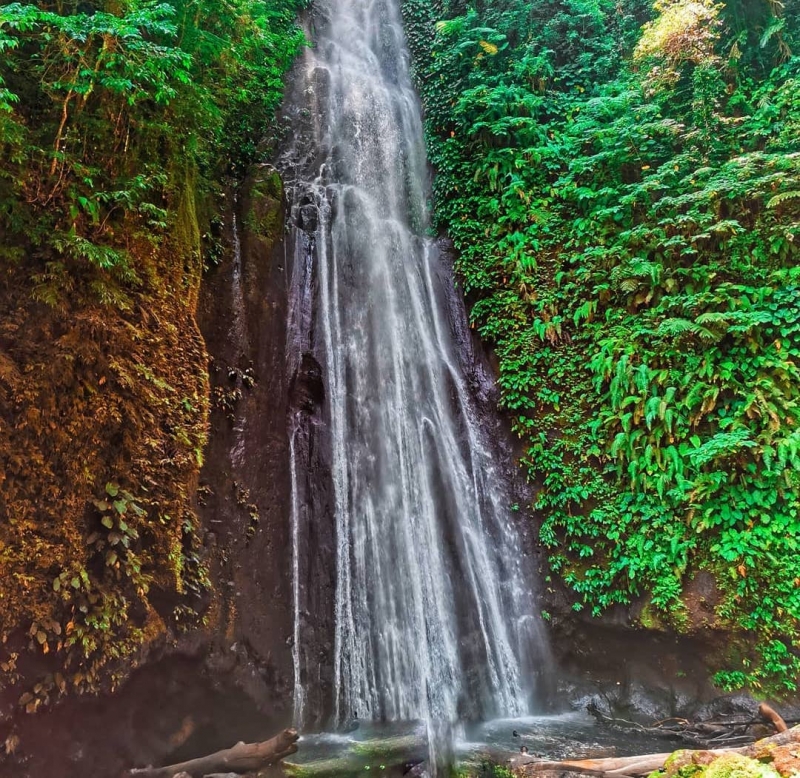 Another waterfall to consider would be the Pulang Tubig Waterfall located within the Northern Negros Natural Park (NNNP). To get here, it's an hour's trek from the Patag community.
It's not difficult to fall in love with the vast natural wonders that you'll witness while trekking towards the falls, as the forests within the NNNP are dense with various flora and fauna. Treat yourself with a dip in the cool stream once you've made it to the falls!
Also read: 10 Waterfalls Near Manila for Day Trips & Long Weekends
13. Have a guilt-free meal at Natural Garden Café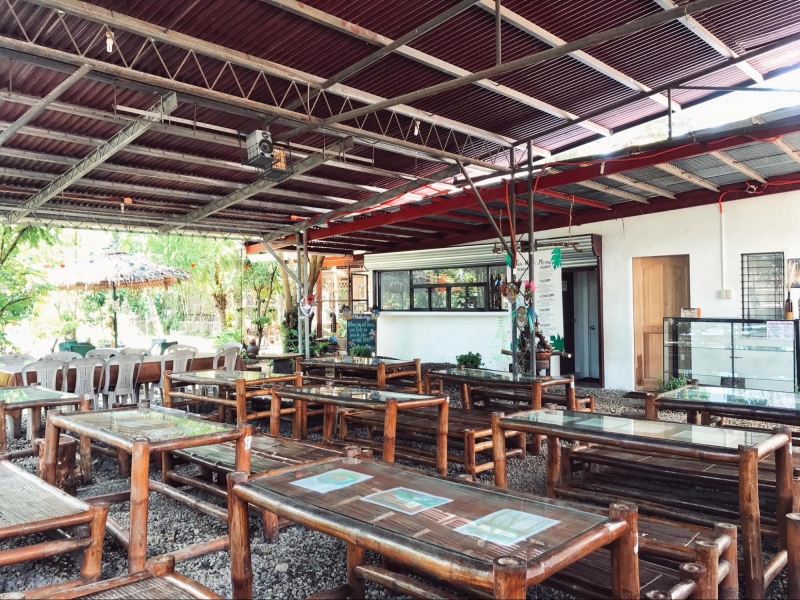 During my work visits to Bacolod, I was glad to have met community-centric locals that knew about these somewhat hole-in-a-wall eateries. The Natural Garden Café offers healthy, sustainably grown food. Getting to the café requires passing through a homegrown farm complete with aquaponic technology, which allows vertical gardens to grow by circulating water throughout the entire agricultural system.
The inclusive nature of the restaurant could also be seen when I first arrived here, as I observed the exchange of sign language between customer and staff, as well as blackboard displays that show the basics of deaf culture.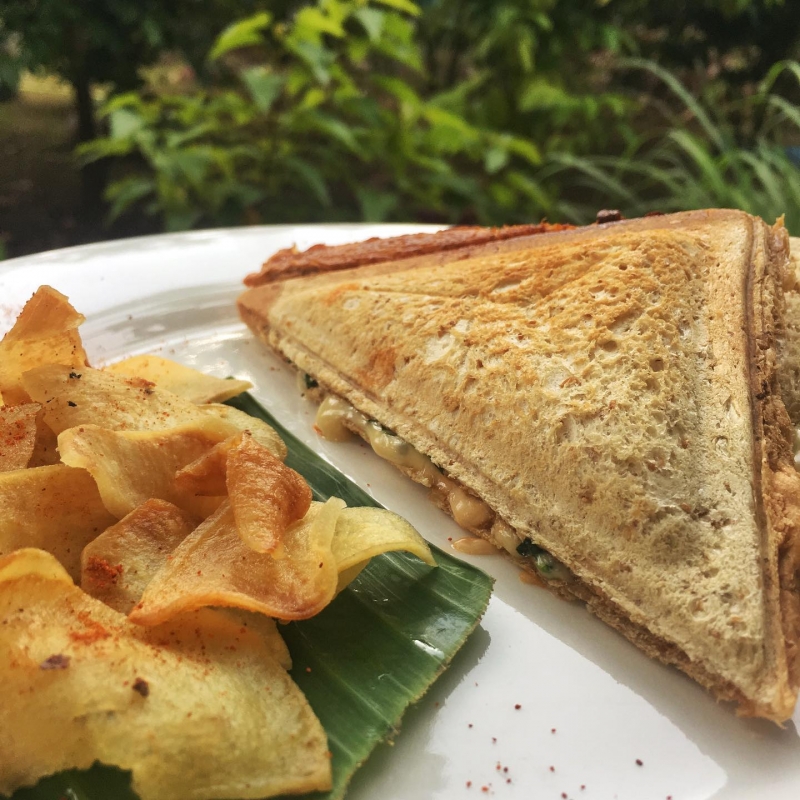 When my colleague and I returned for the second time, we didn't realise that they were closed during Saturdays; however, the staff was gracious enough to serve us some grilled cheese sandwiches paired with their avocado smoothie. Both delicious and nutritious! 
14. Meet the Negrosanon youth and learn about their advocacies and passions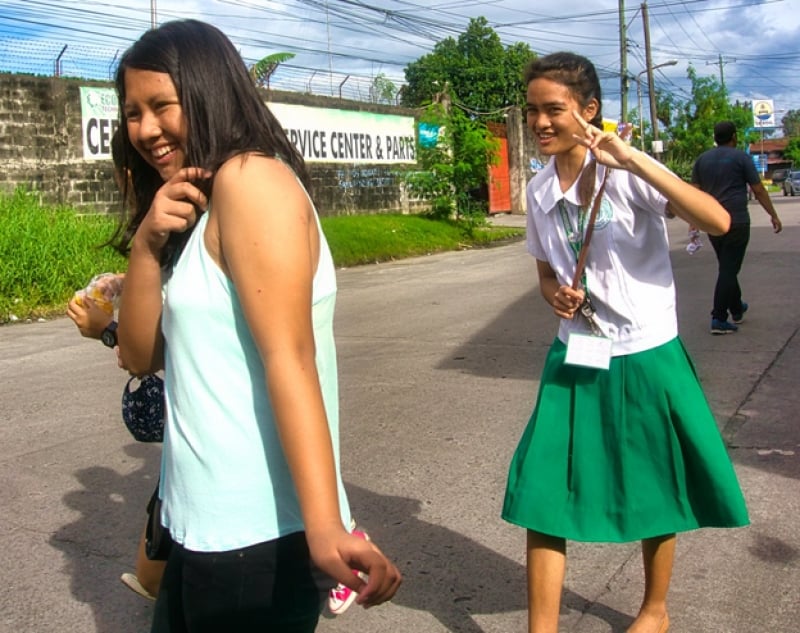 For me, meeting the Negrosanon youth would be the most fulfilling and humbling Bacolod experience I have had out of all my visits. It is really heartwarming to meet youth leaders from all over Negros; they have such an immense passion to fight against injustice for all sectors, through coal-free endeavours and anti-plastic movements, among others.
These efforts are translated into action by working together with various stakeholders such as the local government as well as their school network. They really inspire me to strive for change through my work towards energy sustainability; they also bring a fresh perspective on what is going on at the community ground level. Their stories and willpower have really left a strong impression of Bacolod for me.
Tip: Some of the youth movements that I've personally encountered were Youth For Climate Hope and Project Tulay.
15. Stock up on napoleones, piaya, and other goodies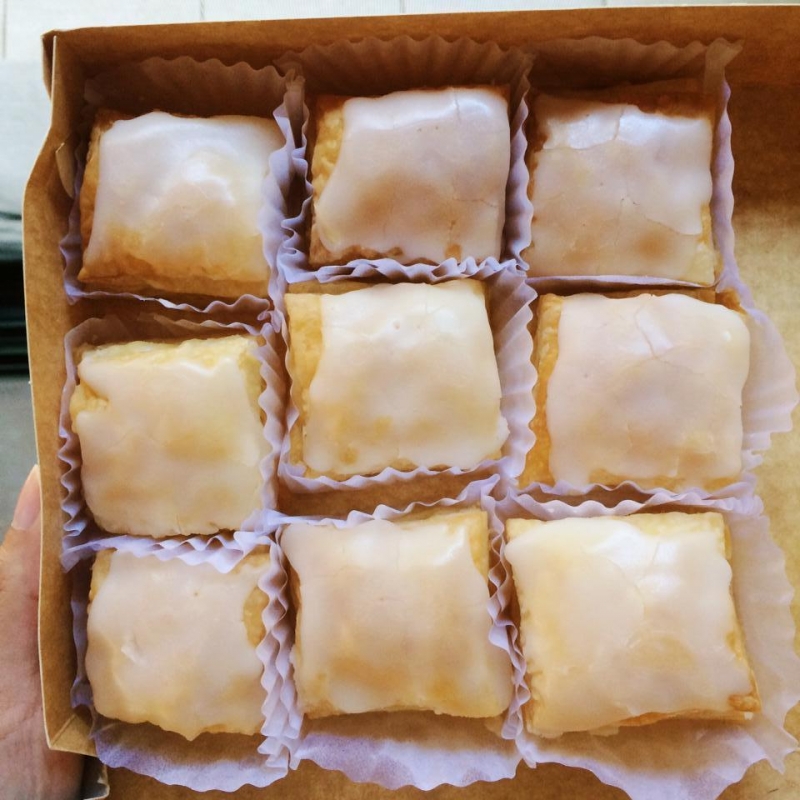 Of course, who can forget the sweet goods that Bacolod has to offer? Napoleones, piaya, bowtarts, and butterscotch are just some treats you can (and should) never leave without!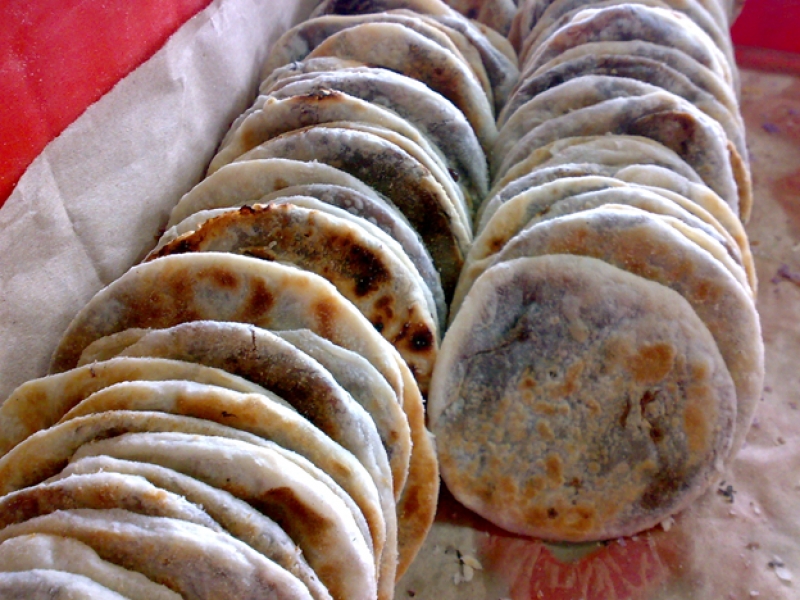 On pretty much every visit, I make it a point to stop and bring home these treats as a way to share my Bacolod experience with my family and friends back home!
16. Join in the annual Masskara festivities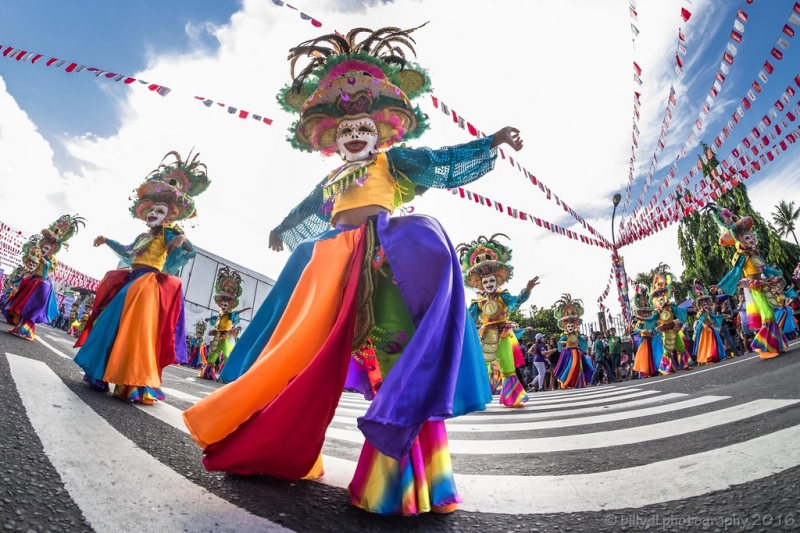 Definitely one of, if not the most, iconic things to do Bacolod is taking part in the annual Masskara Festival. It's a month-long celebration that takes place every October, with its main highlights happening on the last weekend of the month.
The vibrancy and colourfulness of the masks really help bring the festive mood, combined with the hospitality and openness of the locals. Make it a point to pick up some dance moves at this massive street party! 
Also read: 10 Best Festivals in the Philippines
BONUS: Take a pump boat from Guimaras to Pulupandan (and vice versa)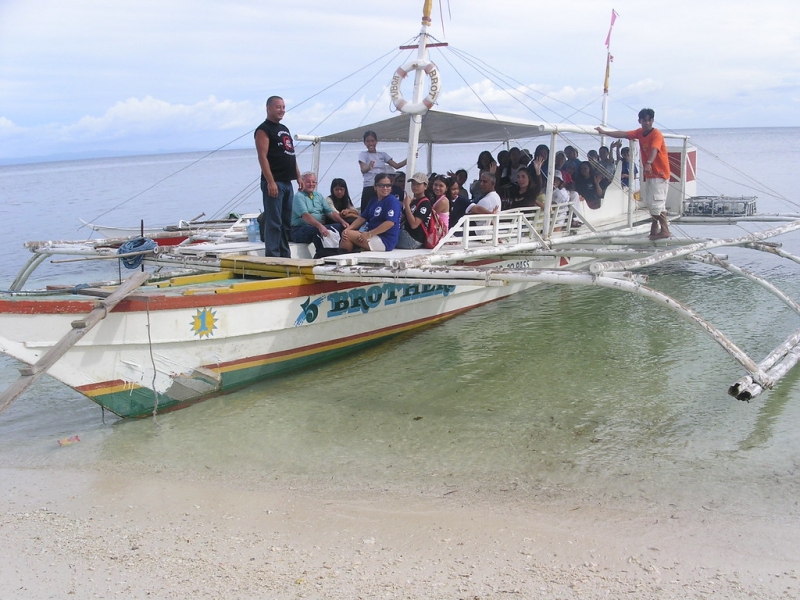 Not exactly a thing to do in Bacolod per se (or even in Negros) — but as they say, the journey is just as essential as the destination! 
People would usually go to Bacolod from Iloilo via a one-hour pumpboat. If you're coming from Guimaras, however, there is a shorter route from San Lorenzo to Pulupandan, which takes around 30 to 40 minutes. From there, a bus ride along the highway will take you to Bacolod in around an hour. When I was able to experience this, it was nearing the rainy season, and so the boat ride was a little bumpy. But taking the road (or body of water, rather) less travelled makes all the difference in one's experience!
Also read: My Great Escape: 4-day Itinerary in Iloilo, the "Heart of the Philippines"
Every time I leave Bacolod, I get to bring home the wonderful experiences, brought by the smiles that the locals constantly give. No wonder the city is known as the City of Smiles!