It's no secret that there are many, many Philippine beaches. After all, there's a reason why our country is one of the top tropical destinations in the world! That said, it's almost impossible to run out of new beaches to discover. So, how about exploring some more this summer? Since it's peak season, you might want to veer away from the usual touristy spots and go for the hidden gems that you probably haven't heard of… yet.
For most beach bums, their definition of paradise is a quiet, secluded shore where they leave their worries behind and do as they please. It could be swimming, lazing under the sun, playing water sports, eating fresh seafood, walking barefoot on powdery sand, or all of the above! The possibilities are endless — especially at these 10 Philippine beaches that are super worth exploring. 
Note: Since some of these are on isolated islands that aren't the usual tourist destinations, it's best to plan your trip early for convenient access! 
1. Sibang Cove, Calayan Island, Cagayan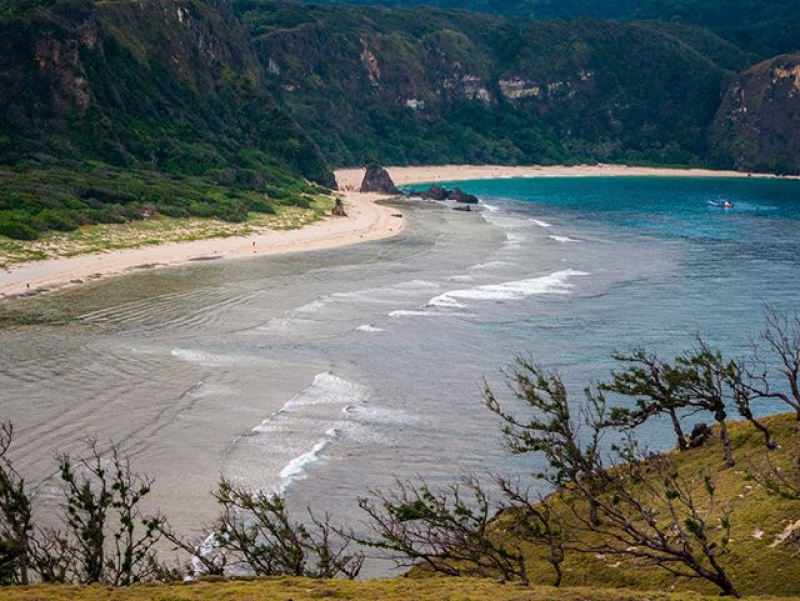 Way up in northernmost Luzon, just a bit before Batanes, lies Calayan Island. The journey to this remote destination is far from a walk in the park (or the shore, if you will). There are long boat rides and giant waves involved, but we promise it's all worth it!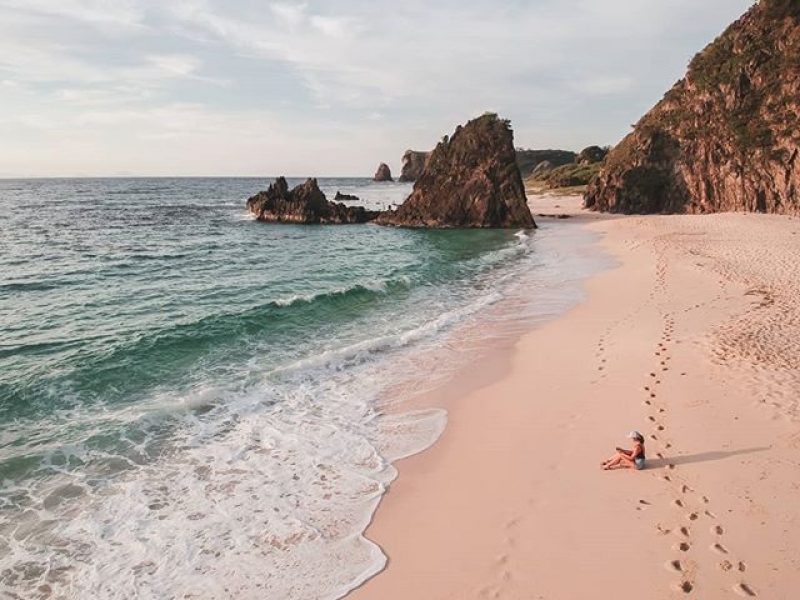 Once you get there, make a beeline for Sibang Cove. White sands, crystalline waters, and nature-carved rock formations are all the company you need, as you lounge by the shore or go for a quiet swim. 
Also read: Road Trips Made Easier: Barkada Trips You Can Take Aboard This Premium Bus!
2. Subic Beach, Matnog, Sorsogon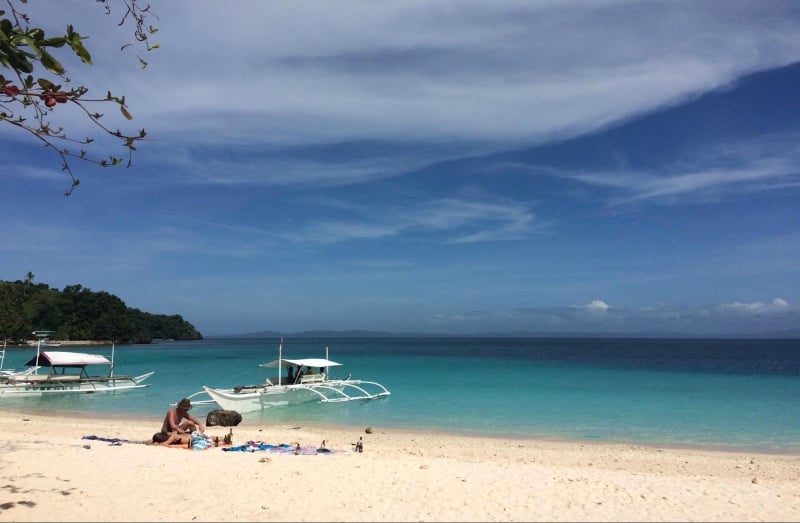 You'll find Subic Beach on a quiet island off the coast of Matnog, Sorsogon. You know how some Philippine beaches have the ability to convert non-beach lovers, just by being themselves (no fuss, no frills, no extra gimmicks)? Well, this is definitely one of those!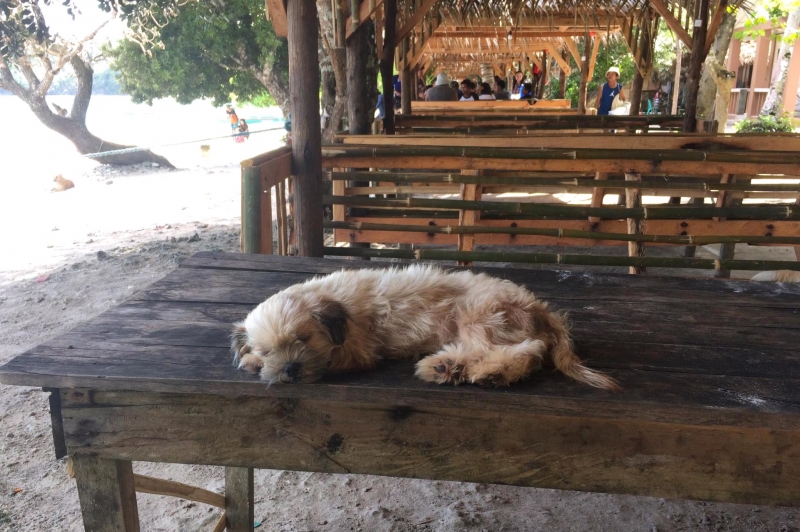 Bask in the tropical sun while lounging on powdery sands tinged with pink hues. Equally inviting are its turquoise waters, where you can go for a swim while taking in the verdant scenery around you. And did we mention that you'll probably run into several cute beach doggos, too? 
Also read: The Pink Sand Beaches of Matnog, Sorsogon
3. Buntod Reef Marine Sanctuary, Masbate City, Masbate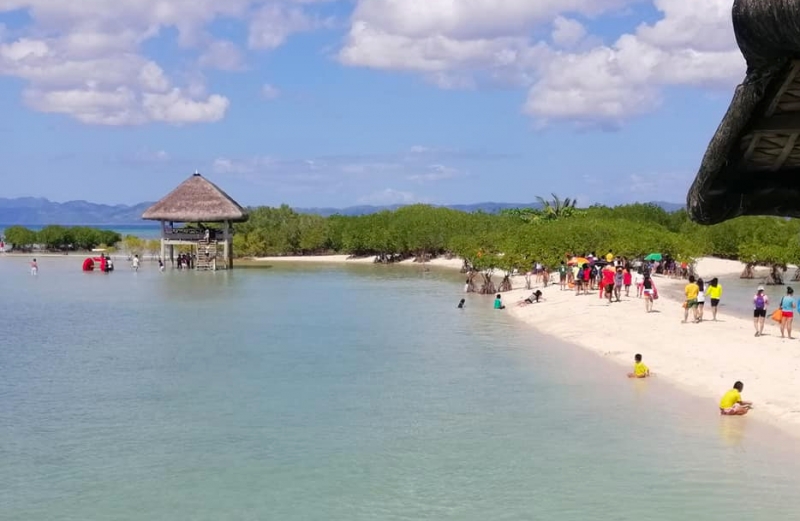 At first glance, you'd think you're somewhere in the fabulous Maldives when in fact, you're on an islet off the coast of Masbate City. The Buntod Reef Marine Sanctuary is a 250-hectare marine sanctuary that makes for an idyllic respite from the city. After all, it's just a 15-minute boat ride away from the port! 
It has a mangrove forest and vibrant coral reefs that you can explore via snorkelling and/or diving. And then at low tide, the place reveals a lovely golden sandbar dotted with a mosaic of seashells. 
4. Long Beach, San Vicente, Palawan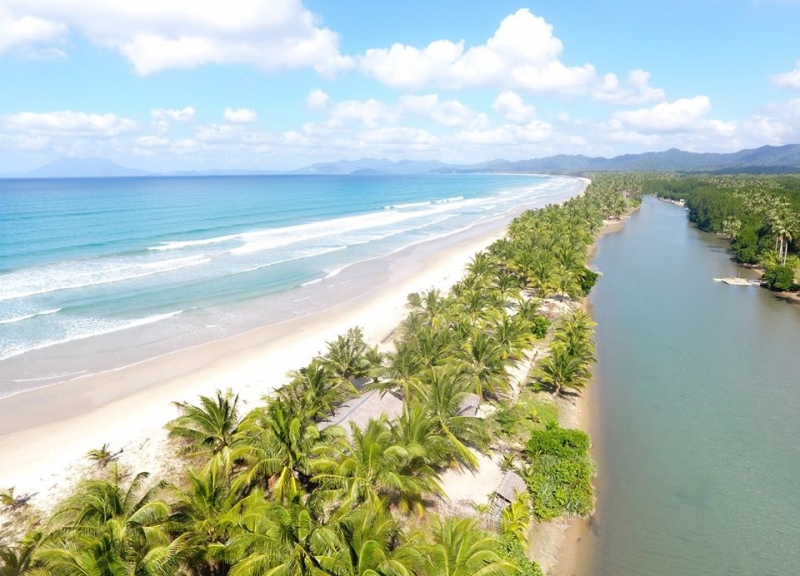 The town of San Vicente is a rising tropical destination that just might give popular Palawan attractions a run for their money. Its crowning glory is Long Beach, which spans over 14 kilometres — making it the longest white-sand beachfront in the country! This beachfront is divided into three coves, with rocky cliffs nestled between these. For the most part, Long Beach has an abundance of palm trees where, yes, you can leave your worries. 
5. Quinale Beach, Anda, Bohol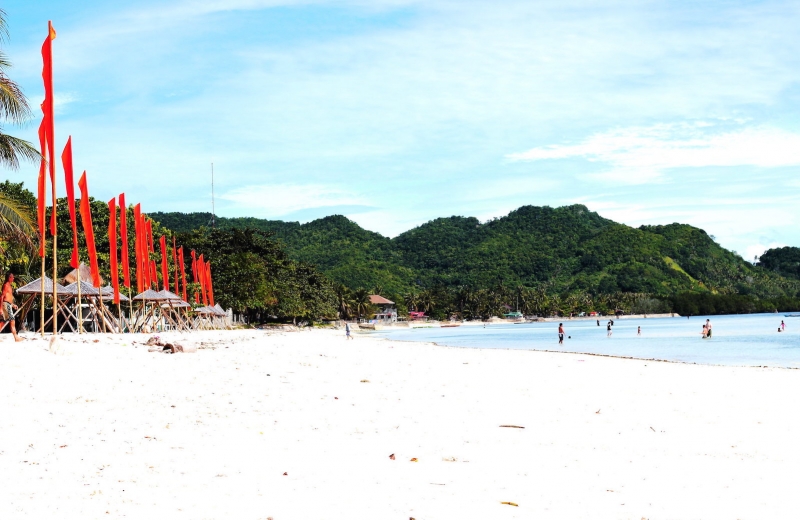 When it comes to Bohol, the first few destinations that come to mind are the Chocolate Hills, Panglao Island, and Loboc River. But the town of Anda holds its own, with its charming Quinale Beach. It's one of the Philippine beaches with bone-white sands that are so powdery, you can walk around barefoot for hours!
Make the most out of the wide shore by sunbathing while reading a good book, or trying out beach sports like volleyball and frisbee! Best to come early in the morning, as it's an ideal spot to watch the sunrise. 
6. Sila Island, San Vicente, Northern Samar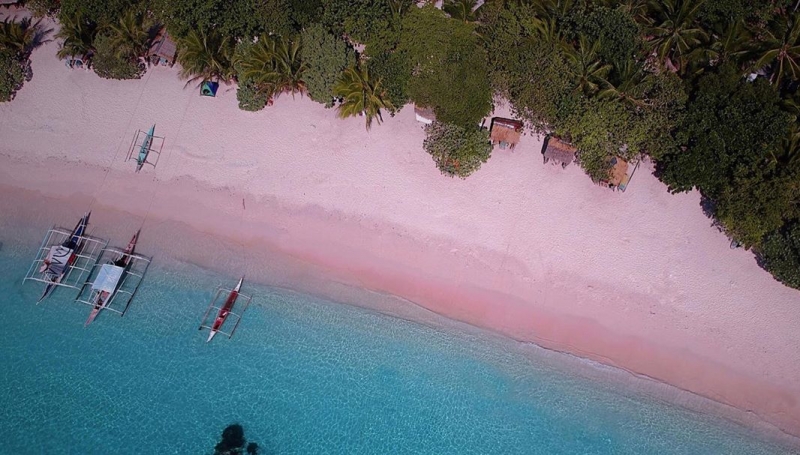 Yup, we've got another San Vicente town with an underrated Philippine beach on this list. This time, it's Sila Island in Northern Samar, and it has a pink beach that you'll want to spend all day taking Instagram photos of!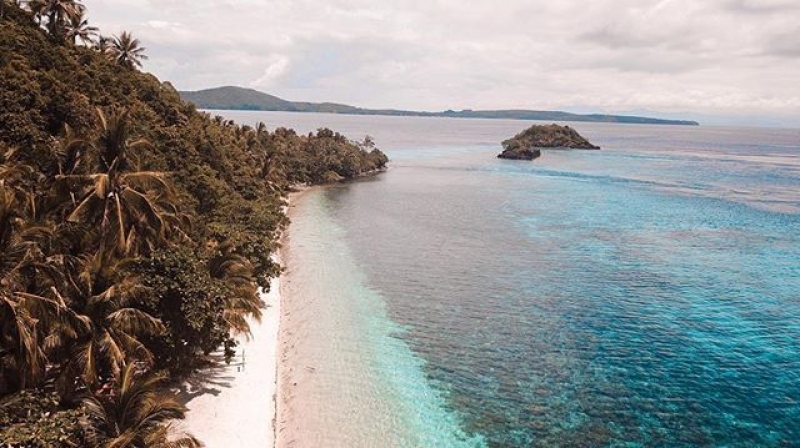 Head over here at noon, when the sun is at its brightest, giving the sand a saturated and almost magical pink shade. But while waiting for that golden (or should we say — rosy) hour, enjoy the tranquillity of this isolated beach, as well as some fresh seafood and the underwater scenery. 
7. Mantigue Island, Camiguin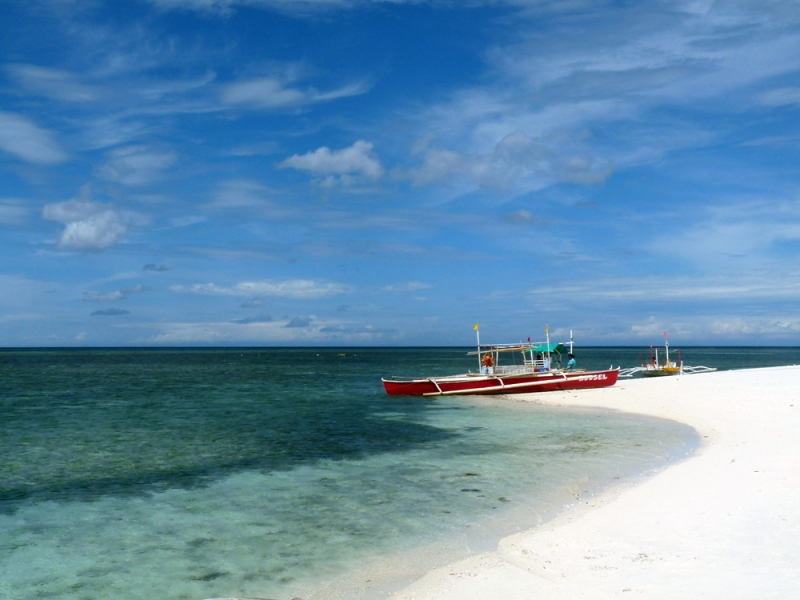 Mantigue Island is basically an isle within the island province of Camiguin. Call it island-ception, if you will. Either way, this Philippine beach is definitely a must-visit, especially with Camiguin emerging as a popular tropical destination.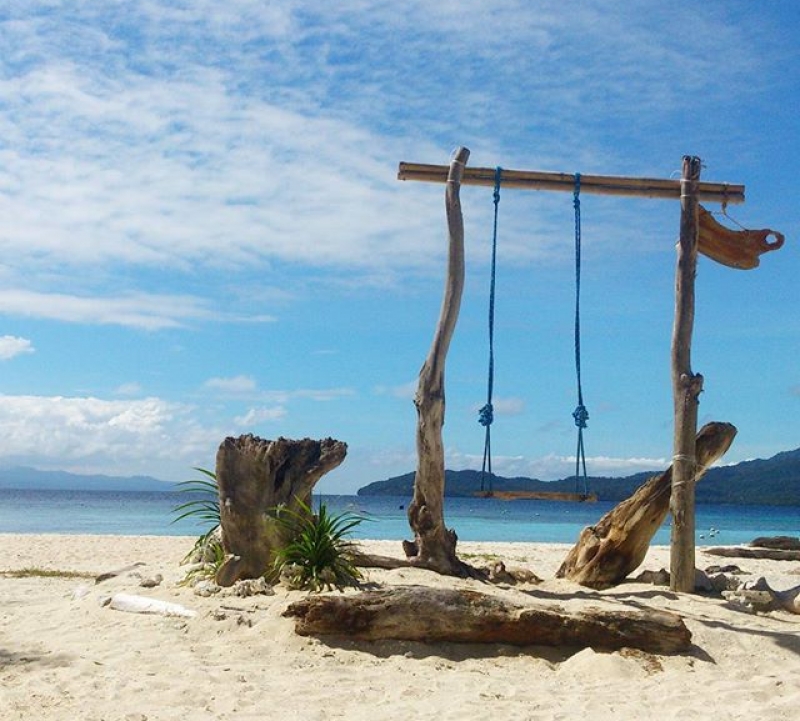 The best way to appreciate the waters surrounding Mantigue Island is to ride a glass-bottom boat, for a good view of marine life. You can also go snorkelling to have a closer look! Aside from water adventures, it has a mini-forest with trails, as well as sweeping views of the surrounding volcanoes! It's definitely one of those places where you can feel the presence of earth, wind, fire, and air altogether. 
Also read: The Ultimate Camiguin Travel Guide: Must-Sees, Itinerary & Insider Tips!
8. Dahican Beach, Mati, Davao Oriental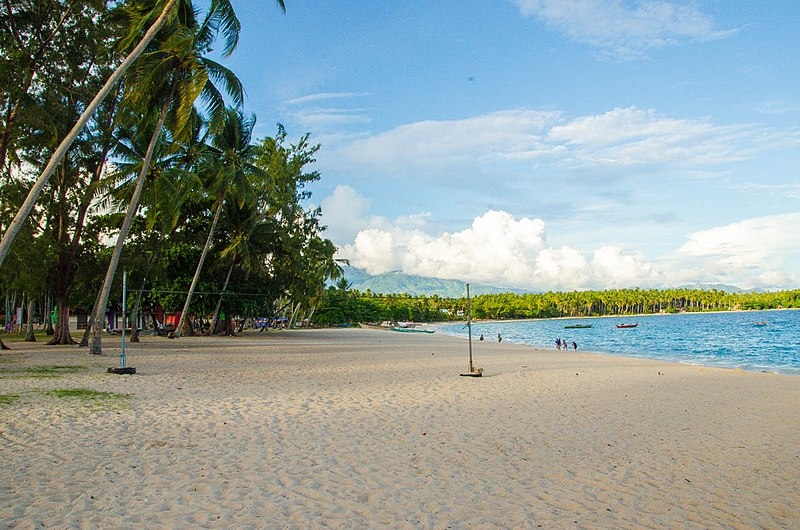 Ask any Davao local and more likely than not, they'll agree that Dahican Beach is their best-kept tropical gem. It's a favourite particularly among Davaoeño teens and yuppies, as it's an ideal surfing spot! So, now you know where else to catch some great waves during the summer when usual haunts like La Union and Siargao are especially crowded. Mati is where it's at! 
Aside from surfing, this Philippine beach is also a sanctuary for pawikans. So you might want to time your visit when these gorgeous sea creatures are hanging around the area. Craving freshly caught seafood? Here, you can buy some straight from local fishermen by the shore! How cool is that? 
9. Pink Sand Beach, Great Santa Cruz Island, Zamboanga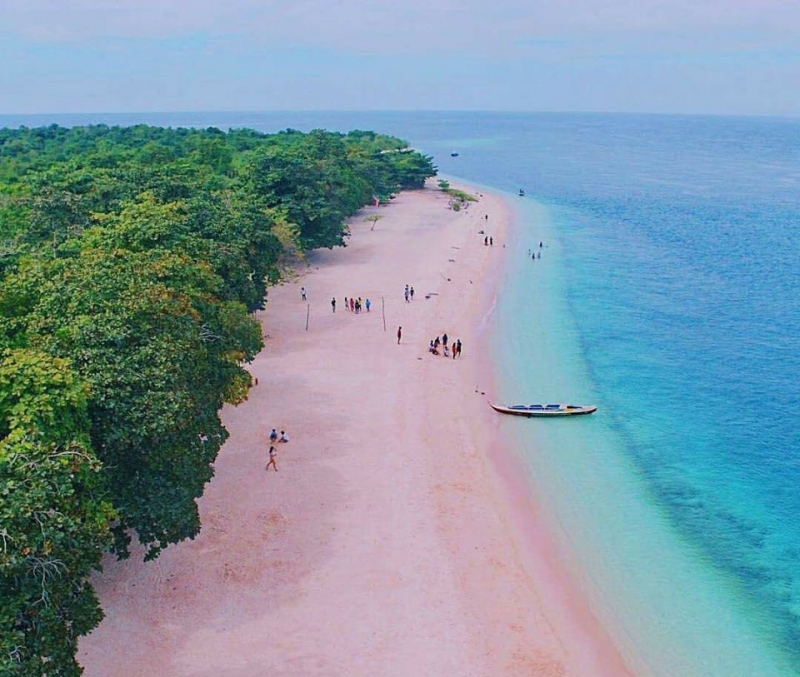 Well, what do you know — another pink beach! But mind you, this one is actually the pink beach that put pink beaches (and other Philippine beaches) on the map. In 2017, National Geographic listed it as one of the 21 Best Beaches in the World! So, that should be more than enough to convince you to add Great Santa Cruz Island to your bucket list.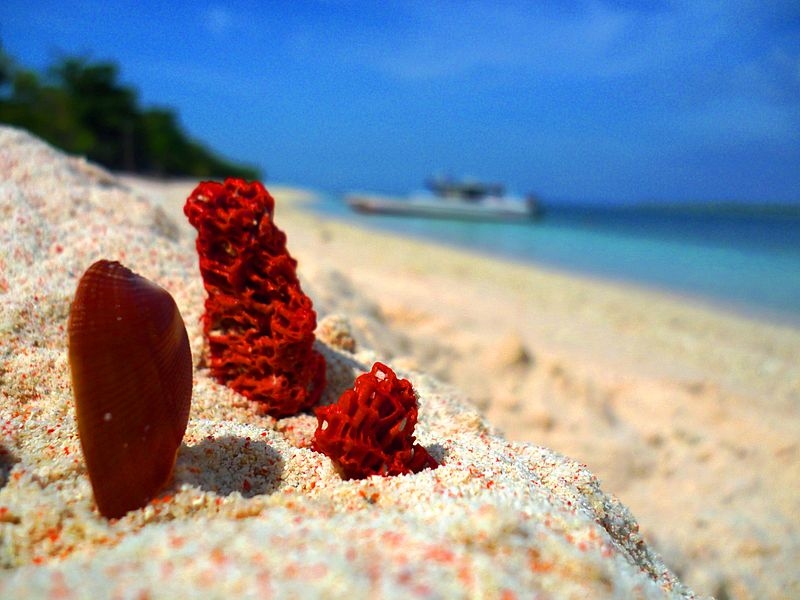 Aside from glistening rose-tinted sands, this Zamboanga island also has a lagoon with a mangrove forest and even stingless jellyfishes floating around. And then from the shores, you'll find rainbow-hued vintas (a.k.a. Zamboanga's iconic traditional symbol) sailing by. You've probably seen these in your social studies textbooks back in grade school, but trust us, they're even lovelier in real life! 
Also read: All Things Pink: Destinations Around The World For Pink-Lovers
10. Panampangan Island, Sapa-Sapa, Tawi-Tawi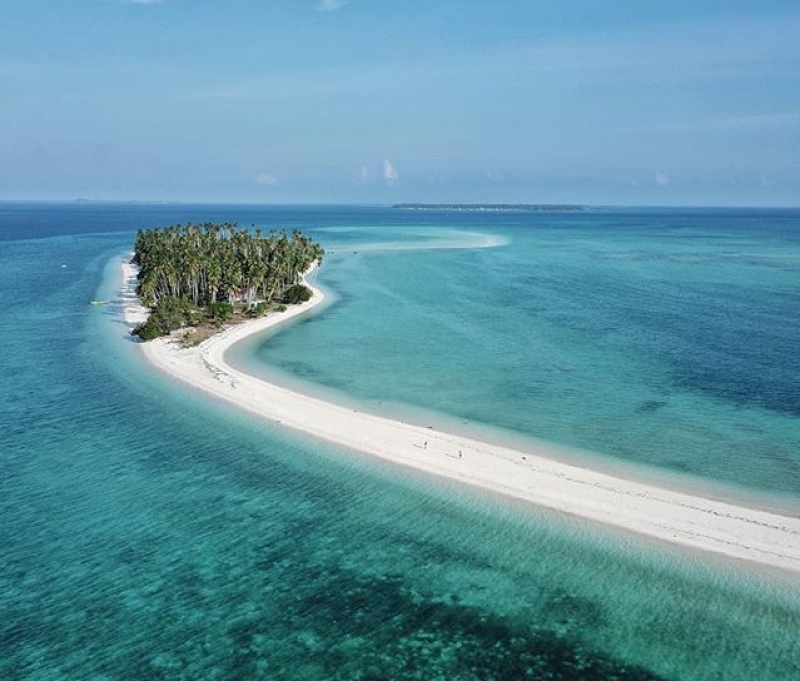 Ever wondered where you can find the longest sandbar in the country?  Well, it's right here on Panampangan Island in Tawi-Tawi, our country's southernmost province. The sandbar stretches to more than 3 kilometres — pretty mesmerising, if you ask us. Other facets of its natural beauty are the vast marine life, azure waters, lush coconut trees, and white sugar-like sand. 
Another interesting fact is that it's one of the Philippine beaches that are quite near neighbouring countries already. In the case of  Panampangan Island, it's closer to Borneo than to Mindanao. It's truly a hidden gem that you have to see for yourself — stat! 
Also read: Packing Light: A Checklist of Beach Trip Essentials
Excited to explore all these underrated Philippine beaches this summer? So are we! But also, remember to respect our shores and keep them pristine the way they are. Till then, have a fun, sun-soaked time!