Contributed by AngeLAKADS
"Kumusta ang Qatar?"
"How are things in Dubai?"
"Nasa Kuwait ka pa rin ba?"
Having lived in Bahrain for over two years, these are some of the things I got used to hearing each time I catch up with friends back home in the Philippines. Why? Because no one knows about Bahrain!
When people consider travelling to the Middle East, the glitzy Dubai usually comes to mind. I'm pretty sure that only a handful choose to explore the Kingdom of Bahrain, let alone know that this pretty island exists. Smaller and less hectic than more famous GCC (Gulf Cooperation Council) destinations, Bahrain is a place that you need to visit at least once in your life.
Also read: Middle East Travel: 6 Safe Countries for Your First Trip
Quick facts about Bahrain
In Arabic, the word "Bahrain" means "two seas". It is an archipelago of 33 islands rich in history, culture and beauty. For more than 2,000 years, Bahrain's pearls have been prized as some of the best natural pearls in the world. Aside from being a melting pot of cultures, the island is also home to UNESCO World Heritage Sites, vibrant souks, diverse cuisines, and a lot of beaches.
Best time to visit Bahrain: September to March (considered the "winter" season).
Flights to Bahrain: Philippine Airlines and Gulf Air have direct flights from Manila to Bahrain. The travel time is usually around nine hours.
Bahrain visa: You can apply for an e-Visa here.
Things to do in Bahrain
Visit the forts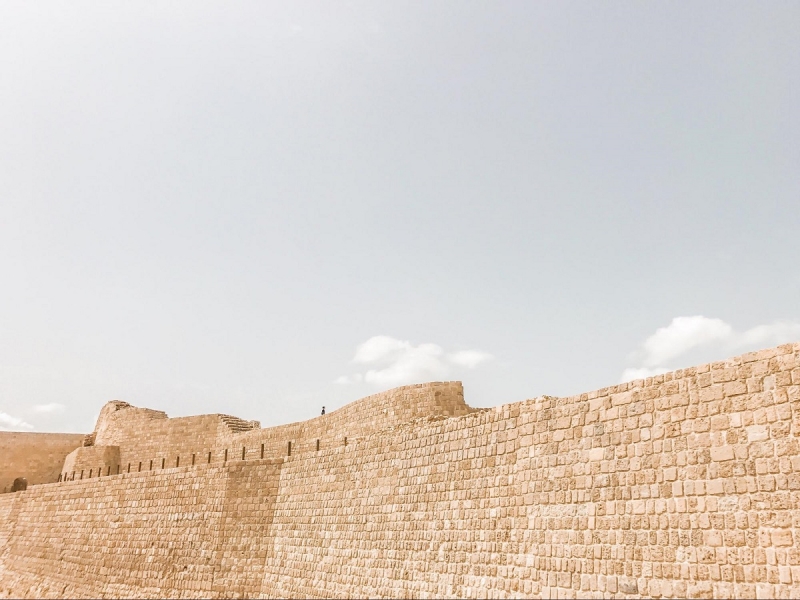 Portuguese navigators left many traces of their passage on the island. The most significant of these is certainly the Bahrain Fort or Qal'at al Bahrain, which is one of Bahrain's UNESCO World Heritage Sites since 2005.
Explore the souks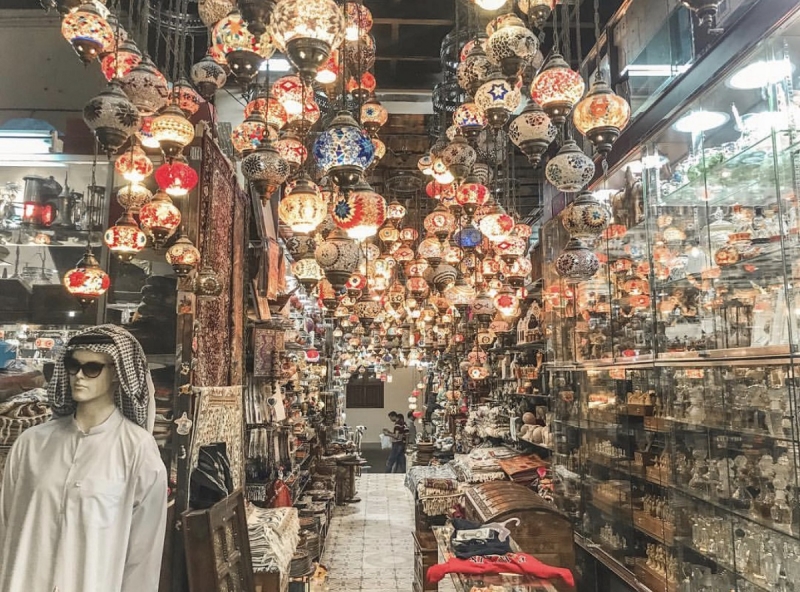 Walking through the souk in Bab Al Bahrain will draw you in all the traditions. It's a colourful combination of souvenirs, handicrafts, jewellery, and food. The famous Haji's Café is located there, too!
Bask in the sun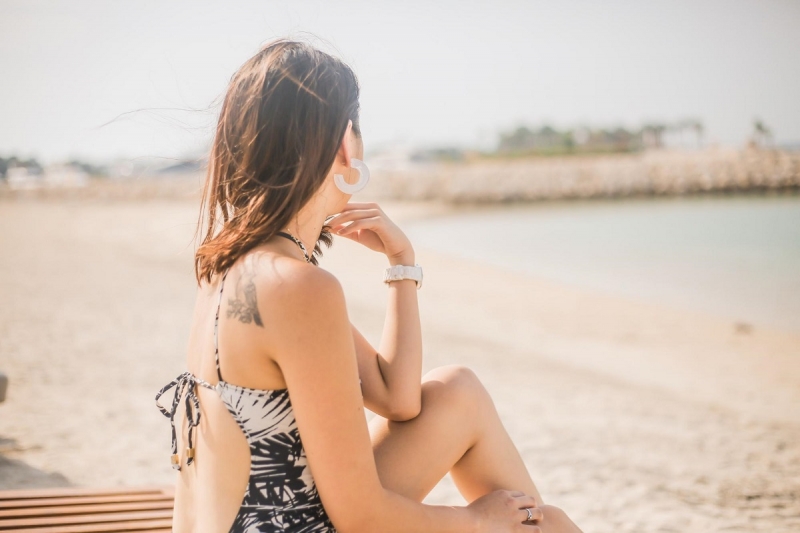 Leave in high spirits as the sun, the blue seas and the luxurious pools await you! Since Bahrain is pretty much an open country, you're free to get some Vitamin D in your favourite bikini! Some of my favourite beachfront properties include the Jumeirah Royal Saray Bahrain and The Ritz-Carlton Bahrain.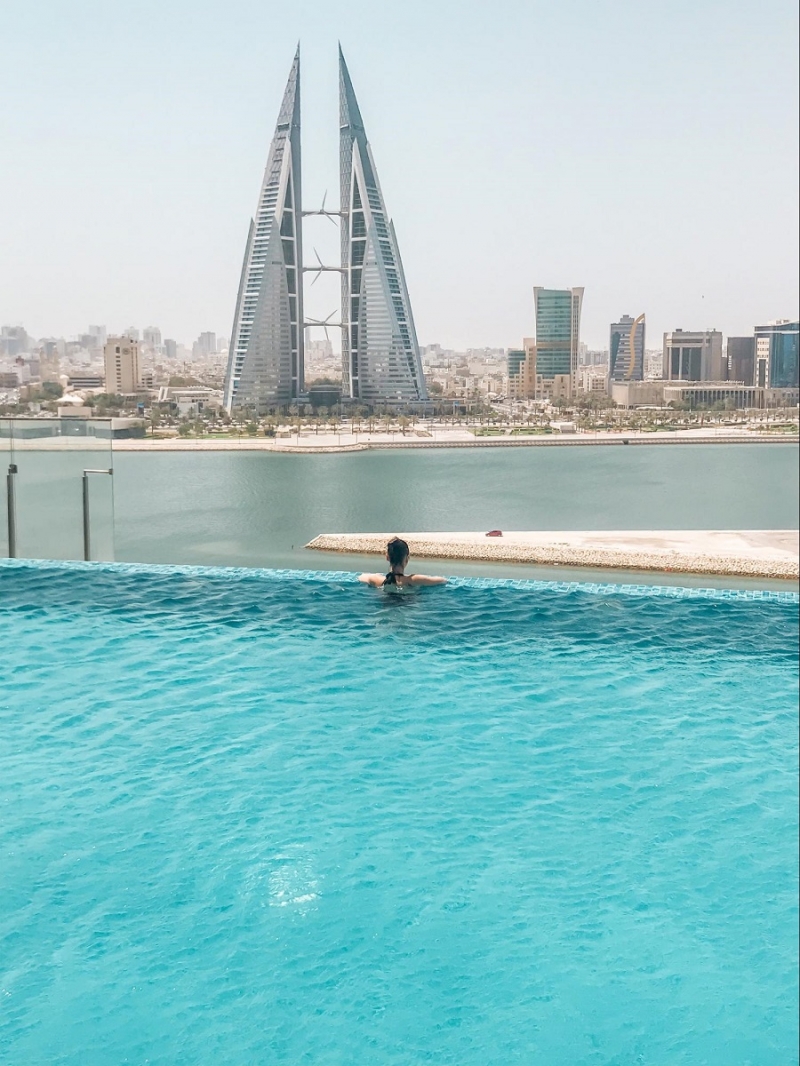 If you're into infinity pools or Jacuzzis, the Wyndham Grand Manama and Al Areen Palace & Spa are great options.
Witness the Formula 1 Grand Prix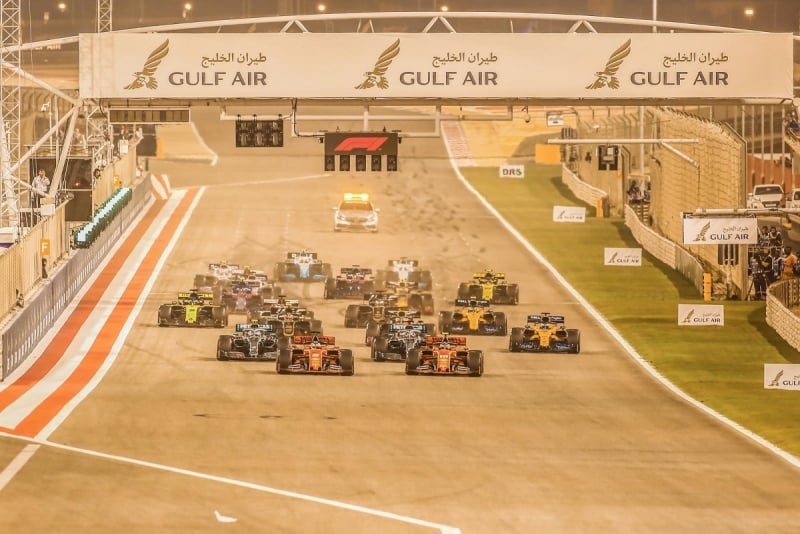 For motorsport enthusiasts, the beauty of Formula 1 revolves around its sporting aspects and the innovation behind the most technologically-driven sport in the world. For most, this massive event is a time to come together and celebrate the thrill of the sport.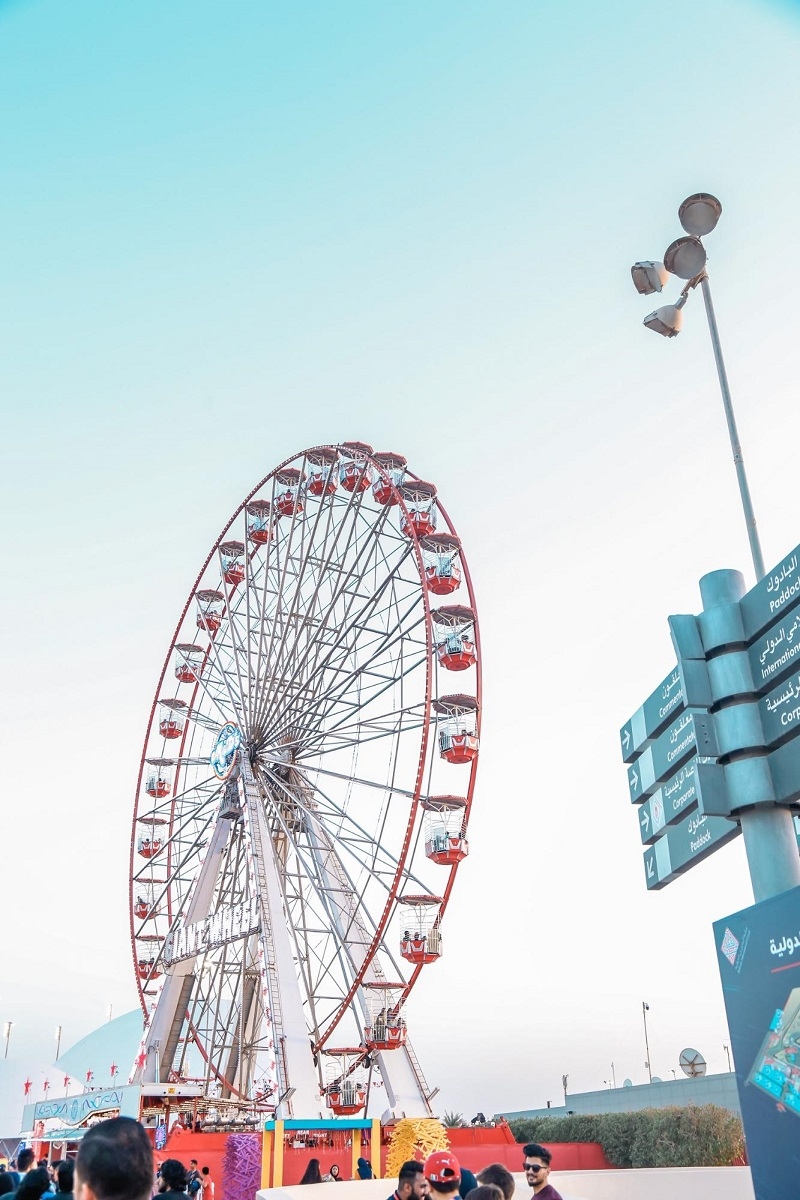 During March or April, Bahrain sees this highly anticipated racing spectacle. It's also a buzzing week of entertainment with international acts flying in for concerts! Last F1 season, artists Kygo and Calvin Harris performed at the Bahrain International Circuit!
Go brunching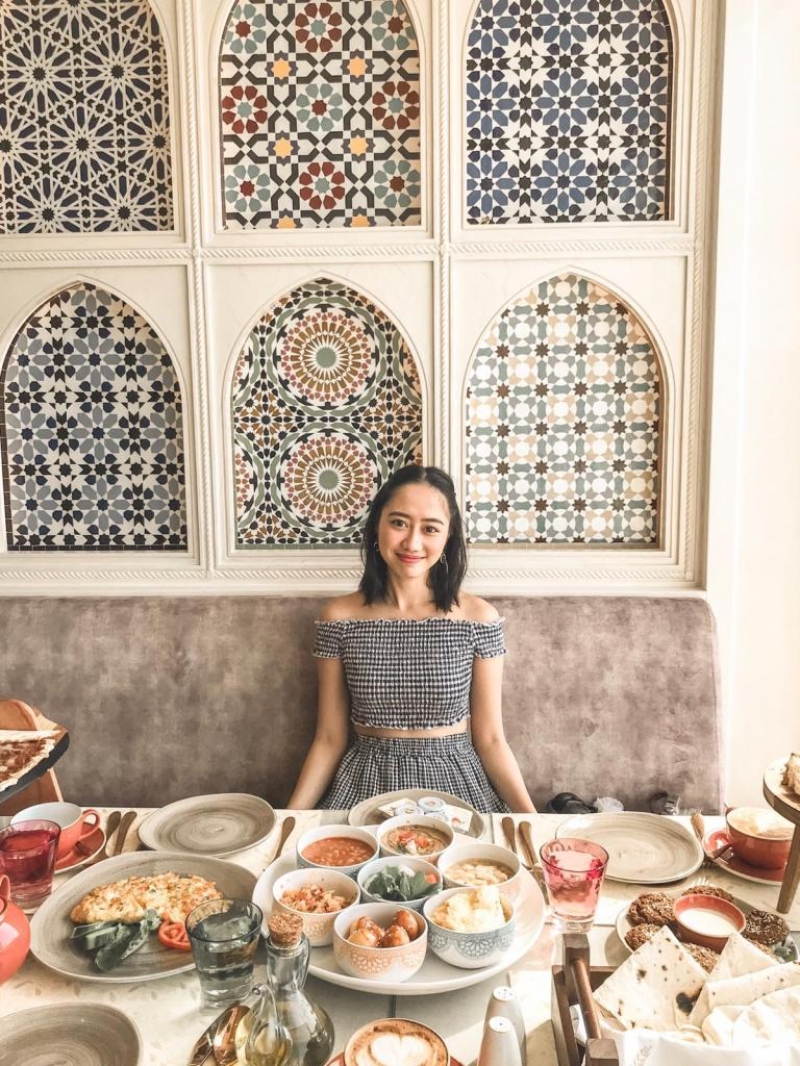 Picturesque beachfronts and delicious brunches are two things Bahrain excels at, so you can bet the island has plenty to offer when it comes to these.
Bokhari!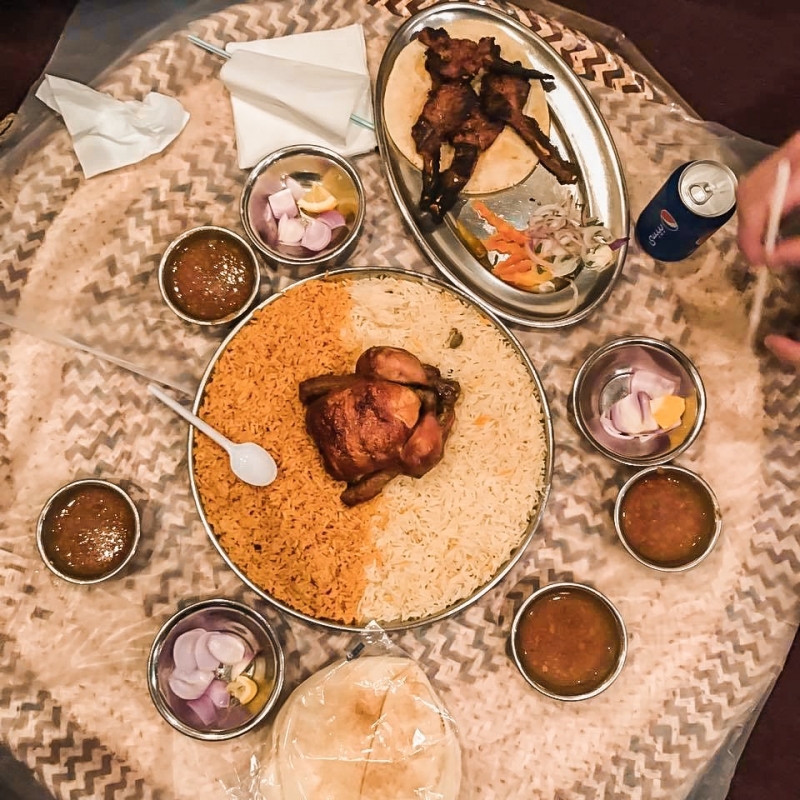 Just say Mohammed Noor and you're up for a gastronomic delight!
Go art-hopping
If there's anything that Bahrain is big on (aside from brunches), it's definitely art! Witness Bahrain's history come to life at the Bahrain National Museum, among others.
Try the exciting nightlife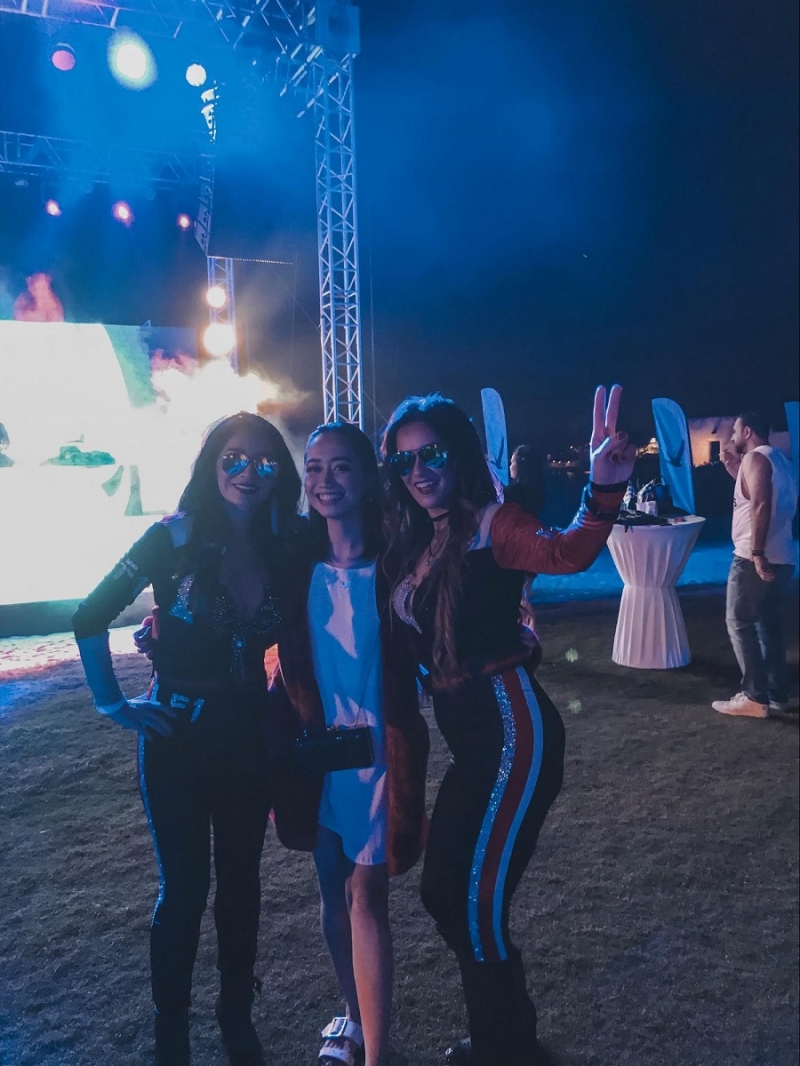 Especially the ladies' nights! There's literally one such episode in Bahrain every night. Everyone in Bahrain knows that "a lady should never pay for her drink" so voila! Head to Juffair and party the night away.
And if those are not enough reason for you to go…
Bahrain has just opened the world's largest underwater theme park in August. The underwater theme park will include several unique dive spots in addition to artificial coral reefs that will be submerged in the later stages of the project in order to form a safe haven for the Kingdom's marine ecosystem.
Also read: A Filipino First Timer's Travel Guide to the United Arab Emirates

Bahrain has a charm that extends much further than the racing track. Its prestige, legacy and history hold a special place in the hearts of everyone who has seen it… and it might just be the time for you to experience it yourself.