Despite all the fuss it's been getting these past few years, Siargao was one of those places I just couldn't picture myself going to. I don't surf. I thought I didn't like being under the sun a lot. And I absolutely despise large crowds. Yet in the blink of an eye — or more specifically, after taking a bus and ferry trip from Davao (my original destination in Mindanao), I found myself in the shores of this mesmerising paradise, solo as usual.
Like my Taiwan trip in 2017, very little planning took place. I knew I was bound to make at least one major mistake down the line, but actually ended up with seven. Did I enjoy the trip? Of course! But not in the way I expected. Unless you're prepared to throw away more time and money than necessary, do yourself a favour and keep these things in mind on your first trip to Siargao!
Also read: A Complete Siargao Travel Guide for Non-Surfers
1. It's expensive compared to other local destinations
That is, for a solo traveller who actually wants to be on his own rather than find other people to share expenses with. Yes, it's possible to plan a budget-friendly trip to the island like what other travellers have succeeded in doing. Then again, affordability is often entirely subjective. I wished I'd bothered to contact those people one by one to know more about their background and all the other factors that made visiting Siargao completely hassle-free for them in terms of money.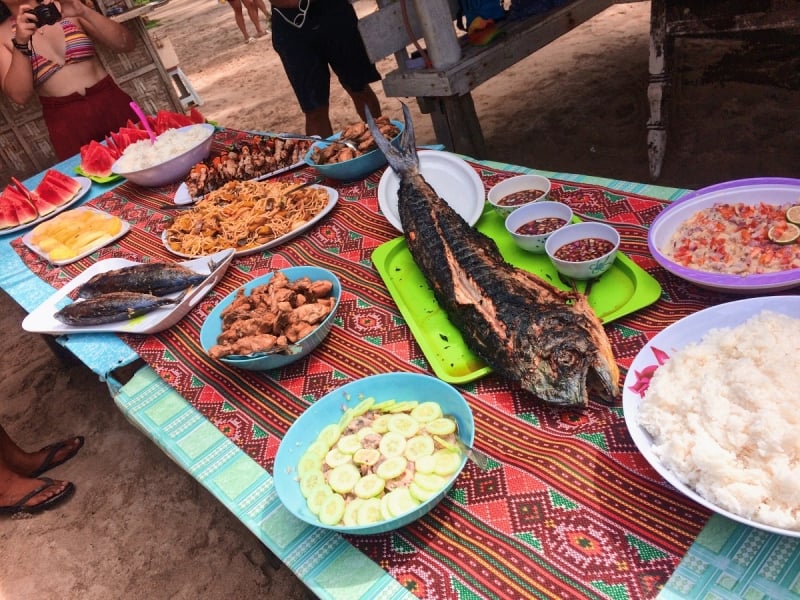 The cheapest room I could find (that didn't have cockroaches, a stinky bathroom or an out-of-way location) was ₱400 a night. For that amount, you'd have to be willing to share a room with at least six other guests, regardless of the type of accommodation. Simply walking into Cloud 9 will cost you ₱50. If you want to dine in the island's "best" restaurants, you'd have to spare at least ₱200 per meal. To hire a local habal-habal rider for an island tour, prepare to pay around ₱1,000 even for a half a day. Since this is how most of them earn on a daily basis, you'd have to think twice about negotiating for a lower price.
2. Actually operating and riding a motorcycle on my own
Knowing how to ride a motorcycle would not have only saved me from spending too much in a single day, it was also the most efficient way of getting to know the island better. Since I only know how to ride a bicycle, I once set a plan to tour most of the island on one. That this wasn't the best idea became clear to me just after 20 or 30 minutes of pedalling along Tourism Road.
Just like having your own car in the city, you can control where you want to go and how long you want to stay in a particular place in Siargao. If you happen to pass by a nice view of the forest or the ocean, simply pull over. I was lucky enough to have met a few Filipino travellers by the second half of my stay who know how to ride a motorcycle. I joined them on their succeeding tours and it was far more fun (and certainly cheaper) than renting a habal-habal.
3. Timing is everything, from flights to visiting certain attractions
The downside of booking promo airline seats is that you'd sometimes have to settle for inopportune dates just to travel the cheapest way possible. When I travelled to Siargao from Davao in November 2018, Typhoon Samuel was just a few days away from making its landfall on the island. All outbound flights were cancelled in anticipation of it and I was left stranded in Siargao along with other travellers for three nights. Others weren't as "fortunate", as they had to stay for an extra full week because of availability issues with their airline.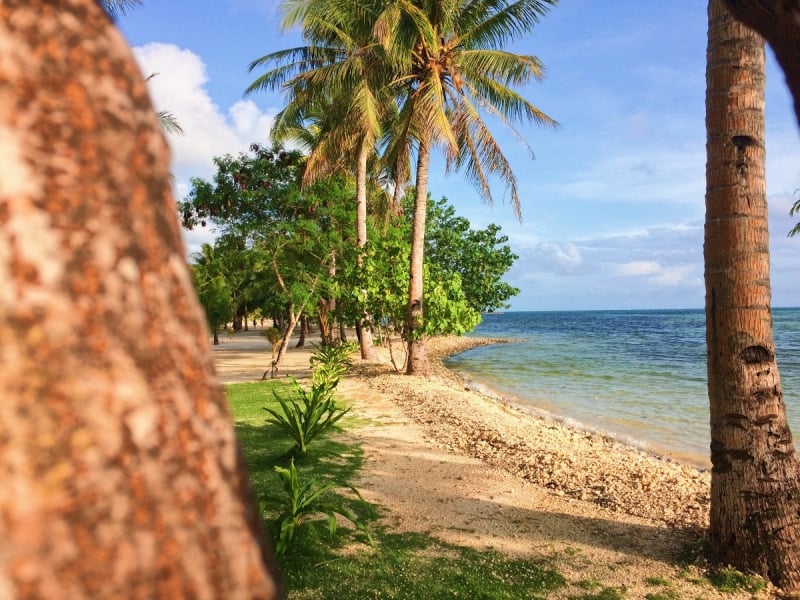 Furthermore, would you believe I ended up visiting the Magpupungko Tidal Pools twice? The first time I went was in the afternoon just before high tide. This is what most travellers and agencies will tell you. Apparently, it seemed almost everyone else had knowledge of this and the pools were a lot more crowded than I'd expected. I then decided to join the other Filipinos I'd met in my hotel (Villa Solaria) on their trip to the same destination two days later. This time, it was in the morning, and there were fewer people around. I couldn't be happier!
Also read: 10 Siargao Airbnbs to Complete Your Island Experience
4. There are other ways to withdraw money
When I travel, I make sure to withdraw less money than what I would leave in my bank account for fear of spending too much at once. For this trip, I prepared more cash than usual as I'd learned it's impossible to withdraw money in General Luna, in case I needed to. The only ATM, according to other travellers, were in Dapa. However, this wasn't the case. There's a machine just in front of the church in the main tourist area. When we checked it, there were even three to four people in line withdrawing money, including tourists.
Payment centres are also quite popular on the island. We found one in Santa Fe after visiting Sugba Lagoon. They let you safely withdraw money from your debit or credit card for around ₱10. It's a great thing we figured this out before getting stranded!
5. Nightlife is actually pretty interesting
I despise large crowds, I do. That sort of goes hand in hand with how I feel about parties. I already read about how the nightlife is like in Siargao, and even knowing it's not as extreme as in pre-rehabilitation Boracay, I still wouldn't budge. In fact, I'd set a curfew to sleep by 9pm on my first couple of nights on the island. Since I met my friends in Villa Solaria, that changed bigtime.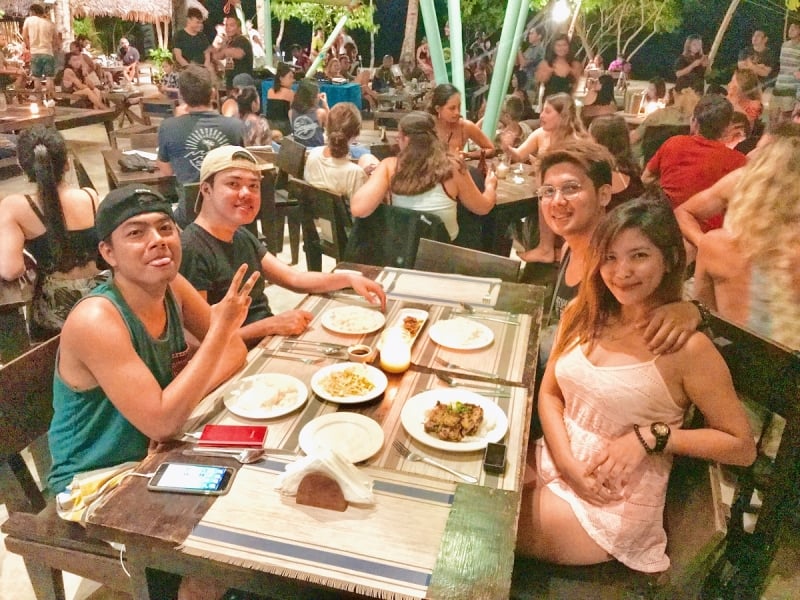 My first party was on a Saturday and it was held in Harana Resort. If you've read or listened to accounts of other travellers, you'd know that parties on the island are held in different venues every night. Instead of hundreds of bars and clubs hosting parties simultaneously, only one of them gets to host at a time in Siargao. This was a good way to eliminate exclusivity, I thought.
I was also expecting all party-goers to be in their 20s or early 30s. But surprise surprise, there were a number of them already in their 50s, which I found quite refreshing. And unlike most parties in Manila, getting in is free! The host venues are usually in beachfront locations, so even if you wound up hating the experience, you can always head in the direction of the ocean to cap off the night in Siargao without feeling like you're missing out.
6. From eateries to attractions, there's a lot more undiscovered
Remember the part where I said that one of the perks of exploring on a motorbike is having the freedom to choose your destinations? It's true. On my first motorbike tour where I hired a habal-habal driver for myself, I caught sight of no less than three locations that I'd never seen anywhere else online. One was a field brimming with baby coconut trees and the other was a recently filled up swamp. Both were incredibly photogenic.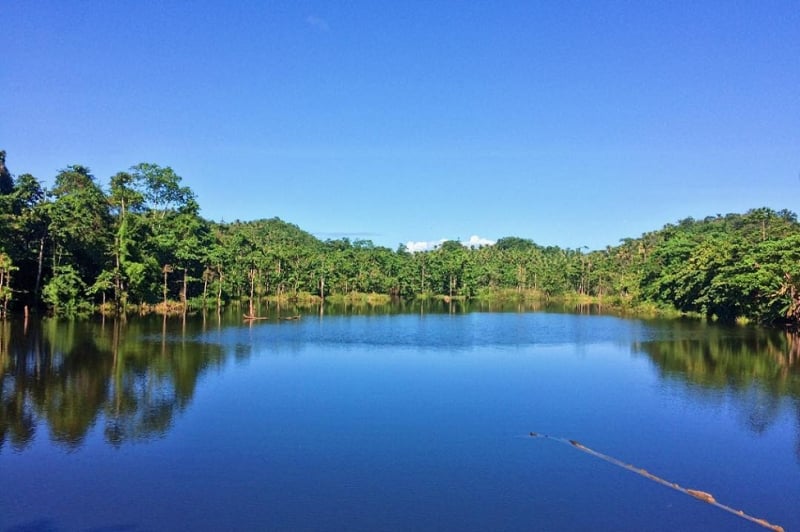 With my "stranded in Siargao" buddies, we also stopped by a stretch of restaurants facing General Luna's main boardwalk. Yes, there's another boardwalk aside from the one in Cloud 9, and it's a great place to hang out with locals.
Considered a mere gateway to the island for travellers arriving by ferry, Dapa also surprised us with a few must-visit places. Two of them being the RK Beach and Jersalim Resort. These places are just a quick drive from the town's centre.
Another place that has started to get some attention (yet is still largely untouched by tourists) is Malinao Beach. According to our local friend, this place has its own "Naked Island" where they would usually go for a mid-day picnic. If I had known about these places before I went to Siargao, I would've gone ahead and visited them on the first few days of my trip!
7. I could actually enjoy the island minus its top attractions
Like I'd told my friends after the trip, I enjoyed the second half of the trip better than the first. Yes, that's after I got stranded. This was the time I found the cheapest accommodation (outside General Luna), discovered less crowded places, ate more value-for-money seafood, and of course, enjoyed the company of newfound Filipino friends.
Magpupungko Tidal Pools, Cloud 9, Sugba Lagoon — these are no doubt great places to start off any Siargao trip. But even if I'd already spent more than a week on the island, I still feel like I could see and do more. For one, I'm already eyeing on joining the clean-up activities by SEA Movement the next time I find myself on the island, which I missed the first time I was there!
Also read: Siargao Travel Guide: Top Things To Do, Where To Stay, Tips & More!
I've never considered any of my trips — local or overseas — to be perfect. But like in the past, these lessons give me ample motivation to visit a place two or three more times in the future, and do better as a traveller. Siargao is no exception.