Who says good home design needs to be expensive or extravagant? You'll be surprised to find an abundance of functional yet sophisticated-looking finds in thrifted furniture shops and vintage stores. Of course, not all come in mint condition, but most are salvageable enough to reuse. This way, you're not just saving money; you're also preventing more unwanted yet repairable furniture from ending up in the dumps. 
If you lack the necessary tools to alter pre-loved goods or if you just don't have the time to visit secondhand stores, fret no more! There are a ton of online thrift shops that offer a great selection of refurbished furniture and home decor that can make any place an ideal safe space. Here are some thrifted furniture shops on Instagram, proving that one man's trash is another man's treasure. 
Also read: Cubo Life Offers Sustainable and Modern Bamboo Furniture Pieces
Secondhand  & thrifted furniture shops to check out on Instagram
1. Burt Select Shop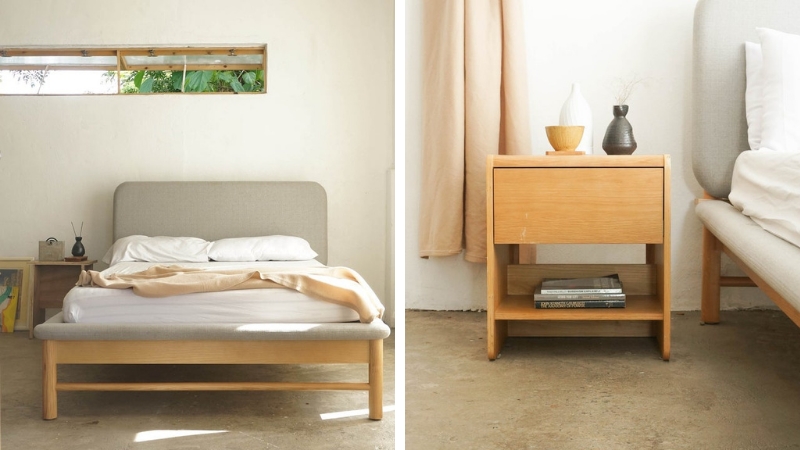 Burt Select Shop offers a selection of minimalist handpicked vintage home goods and furniture. Part of their vision is to offer pieces that give "the ease and comfort of mindful living" in any home. You may find little traces of usage like minor scratches and dents, but these add character to each piece, and are part of their story. For those who wish to pick up and see the pieces themselves, they also have a physical store in San Juan, La Union.
For more information, visit @burtselectshop on Instagram or their official website. 
2. Studio Yakal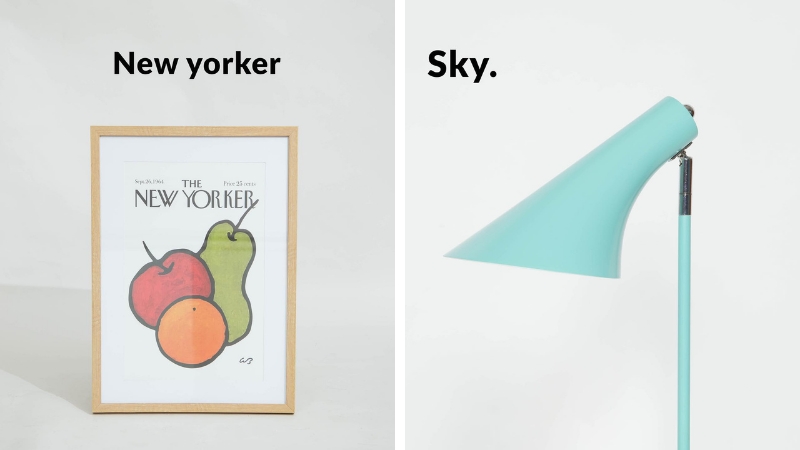 Showcasing pieces heavily inspired by IKEA, Studio Yakal offers fun and quirky vintage finds for your humble abode. Their collection of well-curated and restored furniture come in vibrant colours, textures, and materials that will add life to any home.
Their home goods range from mid-century modern chairs and ergonomic sofas to atypical lamps and canvas prints. Be sure to keep your eyes peeled for when they drop something new (or old, rather) on the gram! 
For more information, visit @studioyakal on Instagram.
3. Pamana Deco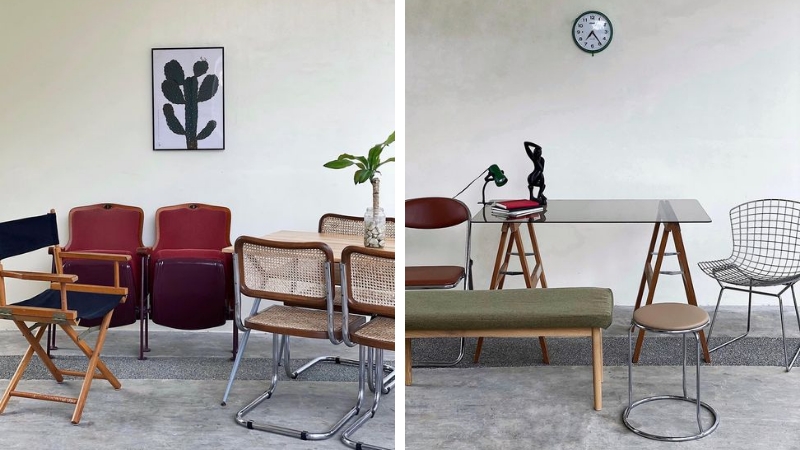 Pamana Deco's assortment of vintage finds include chairs that come in classic retro styles, decorative art prints and vintage timepieces. Their iconic pieces include refurbished movie theatre chairs, perfect for when you want to bring the cinema experience to your home. Needless to say, Pamana Deco's mission is to bring new life back into old items and to offer pieces that withstand the test of time. 
For more information, visit @pamanadeco on Instagram.
4. Cama Vintage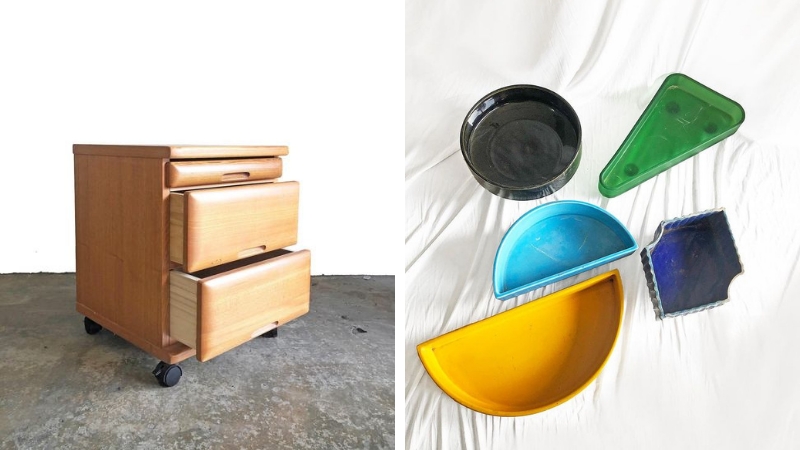 Looking for unique statement pieces to add more personality to your space? Cama Vintage has got you covered! Their well curated collection of '70s- and '90s-inspired vintage finds combine functionality and style, perfect for any home.
If you have an affinity for boho-chic and Scandinavian furniture, then you'll absolutely adore what they have in store. But like with most online vintage shops, you better keep an eye out so you can call first dibs on your picks! 
For more information, visit @cama_vintage on Instagram and Facebook.
5. Retro Union PH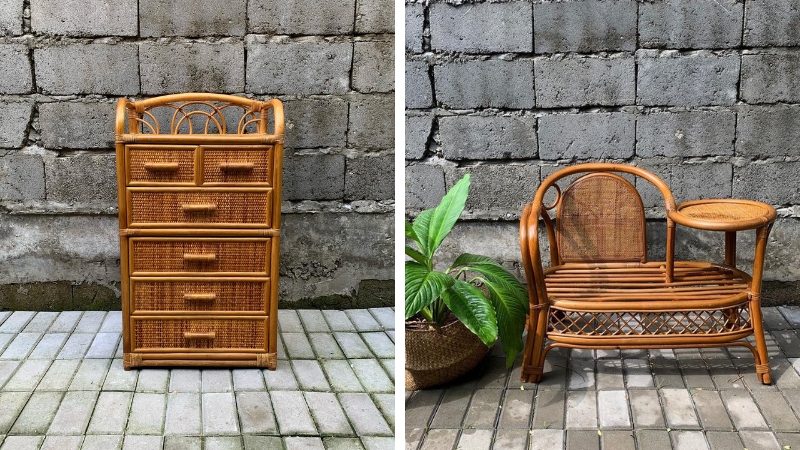 If you're a fan of tropical designs and all things Bohemian inspired, then you'll find Retro Union's handpicked furniture absolutely charming! Their vintage furniture and home goods range from Rattan chairs and drawers to handwoven decorative trays and baskets. The main takeaway: Retro Union believes that "the best things in life are old, loved and rescued," which is why they're passionate about thrifting and carefully curating vintage finds. 
For more information, visit @retrounionph on Instagram.
Also read: 7 Beach-Inspired Home Decor Items and Where to Get Them 
6. Disenio PH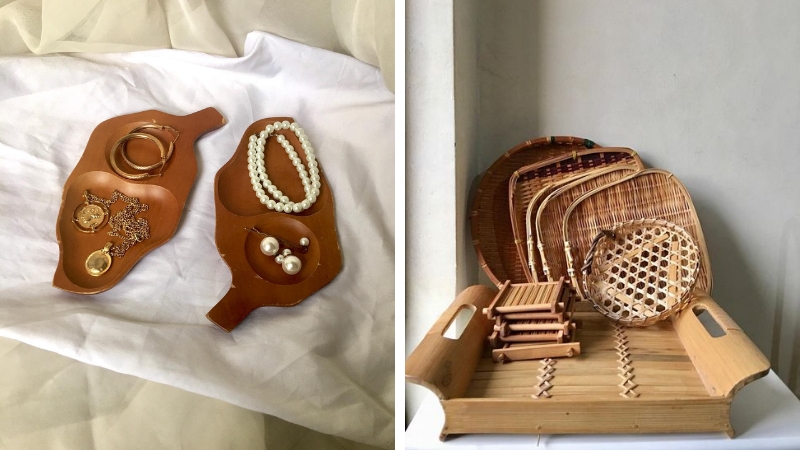 Disenio offers a collection of home goods ranging from bamboo woven trays and rattan baskets to stoneware plates and ceramic cups. They may not curate furniture and fixtures, but their handpicked vintage pieces add warmth and comfort to any space. If you're on the hunt for practical and aesthetically pleasing items for your home, then Disenio's finds are simply perfect!
For more information, visit @disenioph on Instagram.
7. Raro Manila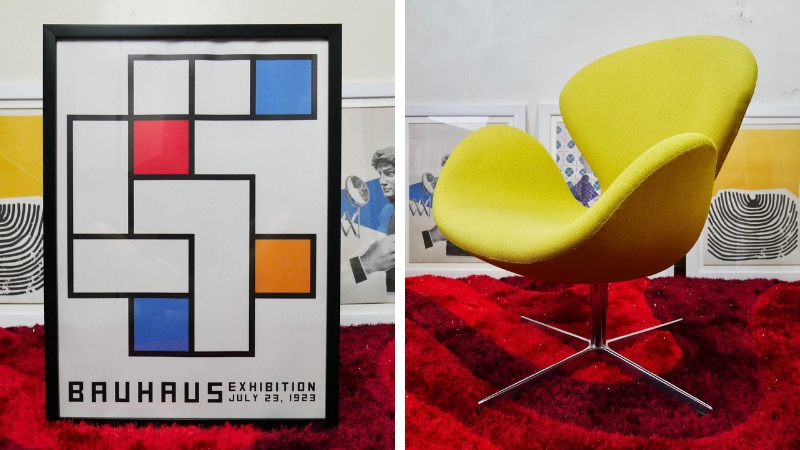 Raro Manila offers an assortment of functional and versatile handpicked pieces that come in industrial chic and ergonomic designs. Their unique vintage finds are influenced by different time periods, often carrying signs of wear and tear. Even so, they restore these furniture pieces back to new life, presenting new bespoke pieces for any blank space. Ultimately, Raro Manila ticks all the boxes when you're searching for great designs to decorate your palace with!
For more information, visit @raromanila on Instagram. 
8. Wicked Furniture Manila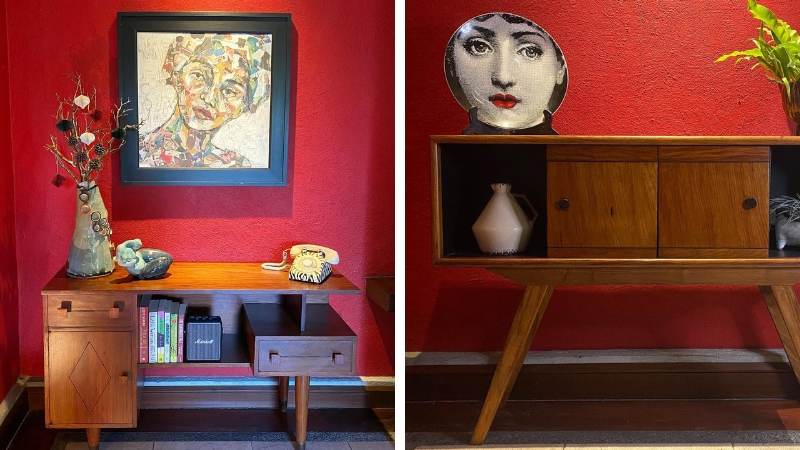 Who would have thought that mostWicked Furniture Manila's repurposed vintage pieces are actually saved from junkyards? They turn abandoned furniture into beautiful pieces that are unique and easily loveable! Their custom-built furniture and curated vintage finds come in classic mid-century modern designs, perfect for empty spaces. 
For more information, visit @wickedfurnituremanila on Instagram and Facebook.
9. Flippy Finders PH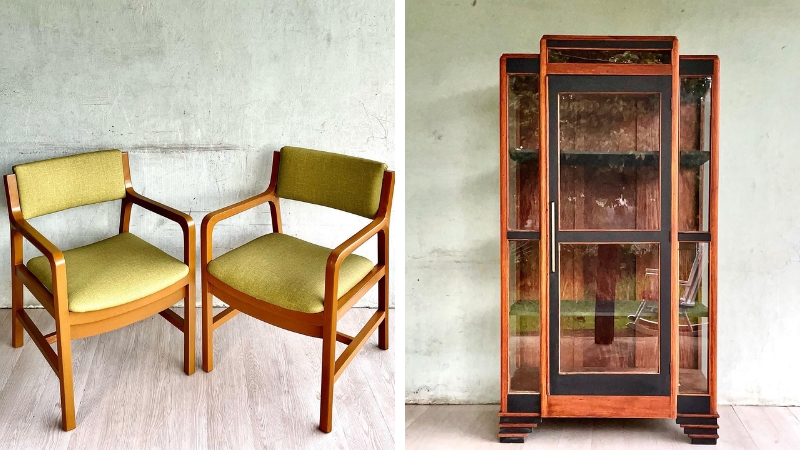 Flippy Finders PH does restoration and retouching on globally sourced secondhand furniture. They upcycle old chairs, shelves, cabinets, and writing desks into fully functional pieces that are must-haves for your home. Typically, their collection of handpicked thrifted goods feature vintage retro designs and mid-century modern styles that immediately spruce up any living space.
For more information, visit @flippyfinders on Instagram. 
10. Furniture Stories PH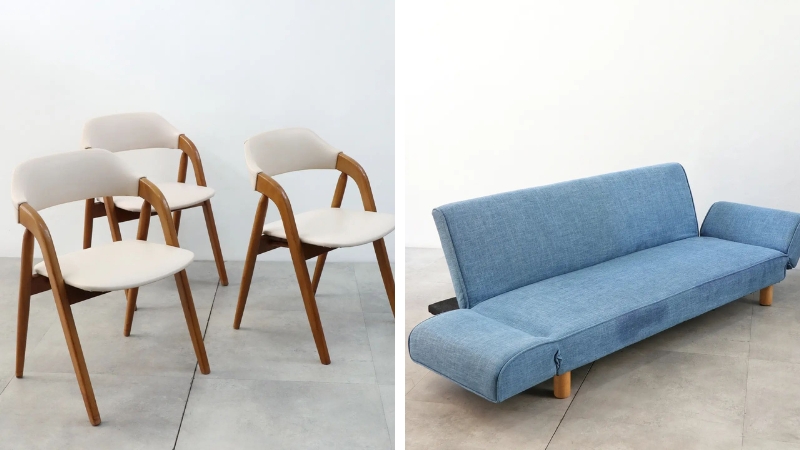 Furniture Stories PH is known for their eclectic mix of modern, mid-century and Scandinavian-inspired home decor. Their pre-loved furniture comes in different conditions; and because of this, they encourage customers to take this into consideration before purchasing. Just like any other vintage home goods shop, they also love to turn old goods into new and functional pieces. 
For more information, visit @furniture_storiesph on Instagram. 
11. Retro Alley PH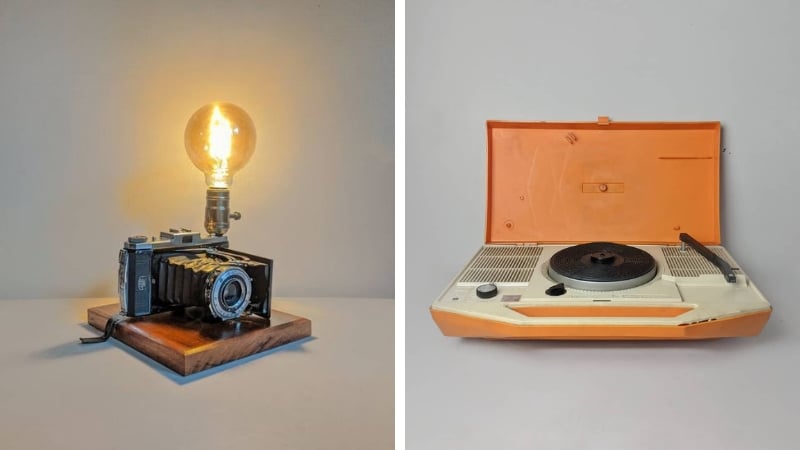 The Retro Alley is here to offer you a combination of art, design, and history with every single thrifted find. Although they may not provide pre-loved furniture per se, their upcycled art deco lamps and retro clocks are absolutely irresistible! Undoubtedly, collectors and fans of novelty items and quirky things will fall in love with their vintage collection. 
For more information, visit @retroalleyoh on Instagram.

Also read: 12 Aesthetic Items to Decorate Your Room With 
If you're looking for decor with relatively cheap pieces and designs that tell stories, then look no further. These thrifted furniture shops are looking for new homes for their newly revamped and repurposed vintage goods. 
You're not just saving time and money — you're also doing the environment a huge favour by reducing your ecological footprint. Happy online furniture thrift shopping! 
---
Facebook image credit (L-R): Burt Select Shop; Studio Yakal | Official Instagram Page