Travelling with our barkada or in any big group is challenging enough. There are the occasional conflicts in deciding itineraries, time management issues, and even fights over who gets to pose first for a photo. Just imagine what the scenario would be like when you add in the inescapable matter of handling money. To budget-conscious travellers, it can make or break everything we have planned from the beginning. So how do we go about managing such a critical part of travel?
Also read: 10 Ways You Can Inspire Your Friends To Travel With You
1. Always consider sharing
This is a no-brainer for Filipinos who are used to travelling with families and big groups. The rest of us might simply call it our way of life. When eating, have everyone chip in on a group meal instead of ordering individual meals, which take a lot of time and is usually more expensive. Normally, this would benefit heavy eaters who want to eat more and spend less. But for light eaters, it will also mean tasting more while avoiding the guilt of not being able to finish your own serving. It's a good practise to try when there a good number of dine-in restaurants in your destination.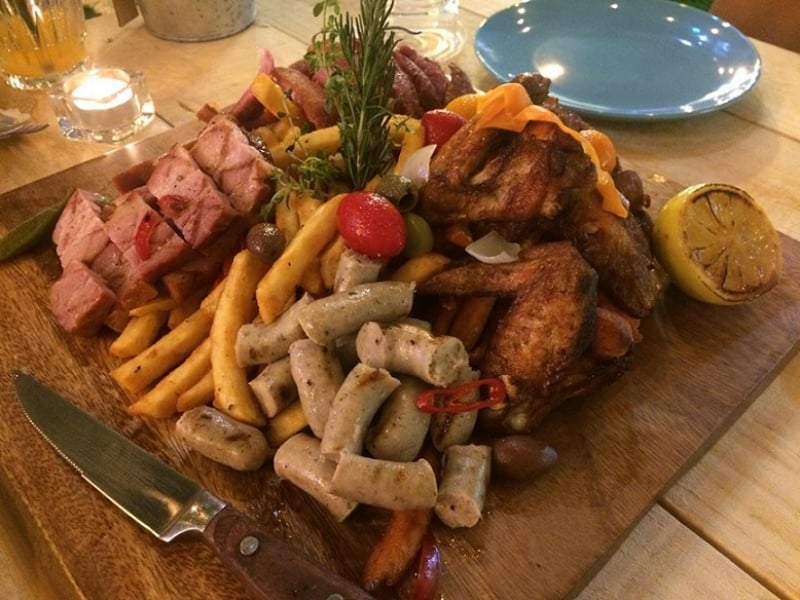 You can also share when you buy flights and accommodations. When your barkada fails to get everyone on the same flight in a single booking, for example, it helps to sum up the total airfare and divide it by the number of people in the group. We did this on our recent trip to Taiwan where one group ended up paying more at first. This will likely prevent anyone from feeling discouraged or insecure about having to spend higher than the others — especially when the trip hasn't even started yet.
2. Acknowledge even the smallest expenses
A lot of us know that the first thing about maintaining successful relationships is to be proactive. When travelling, this includes offering to cover any unexpected expenses that may arise such as tips, additional hotel charges, or even snacks. However, travelling in foreign places is usually a different story. Those small costs can build and build, and by always being the proactive or generous one in the group, you could find yourself going broke in a second. Instead of trivialising these expenses, establish a "buy-now-pay-later" system that will make everyone feel part of the group once more. Have someone write them down on a paper or digital notepad as you go along, and at the end of each day, ideally, sit down as a group and settle the total additional expenses for the day and divide it amongst yourselves.
3. Be even stricter
From my observation, one of the biggest reasons why a barkada trip doesn't happen for many people or when a trip ends a failure is that no one learns to compromise. I don't blame you. We all have different priorities after all. But cancelling or backing out from a trip is often not the best solution. Take it as an opportunity to really test your discipline when it comes to saving and managing your personal budget as part of a group. Don't feel like you're being left out when you refuse to spend on something others agree to spend on. In my case, it's buying pasalubongs.
One of the members of your barkada might be so kind to lend a helping hand, but know that you can't always rely on that to survive no matter how close you are. If preparing an Excel sheet containing your estimated expenses isn't something you do on your solo travels, consider doing it for your barkada trip. Just have enough discipline to actually follow it, and don't feel too pressured about what the others are doing.
4. Look after one another
The best part about travelling with your barkada is that you're almost never alone. Other groups would think of it as a burden. To others, it's another challenge of how far you are willing to go to support one another by way of checking up on each other's budget status every now and then. Are a few of your friends already spending more than what they originally planned? If yes, step up and be the voice they probably didn't think they needed in the situation.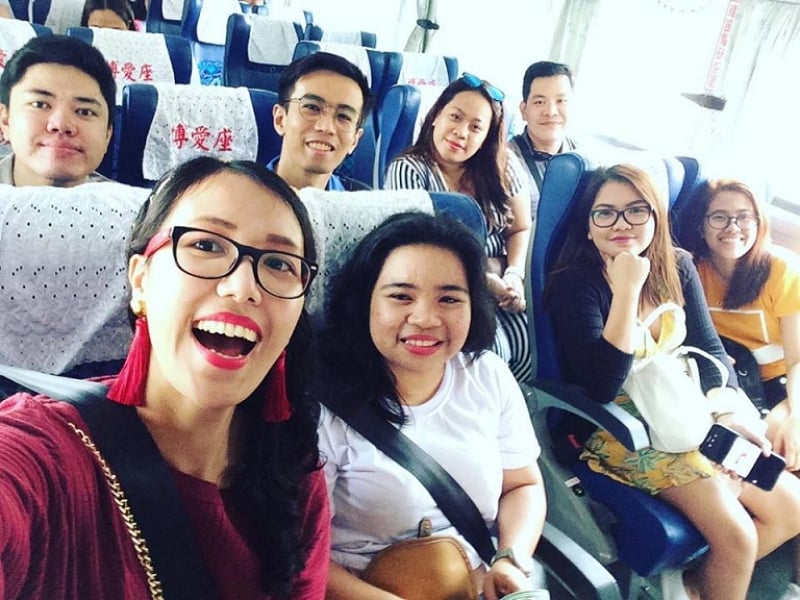 Not everyone may be as good as handling money as you are, or the other way around. That's why it pays to make an effort to look after each other's expenses, without being too intrusive.
5. Don't be afraid to ask
Did someone borrow money from you and forget to pay you back? Is your budget depleting beyond your control? Remember that asking for clarifications or help isn't a bad thing. If you're close enough to be on this trip together, chances are you're definitely close enough to be open to each other when it comes to financial matters. If you borrowed money from your friend, try to pay as soon as you can. When someone else borrowed it from you and failed to mention it for a while, don't be shy to remind him or her about it.
If you think you're falling short on budget, managed to drop some of it somewhere, or need to spend on something for emergency purposes, don't be afraid to ask for assistance from your friends too. They, of all people with you in your destination, should be able to understand what you're going through.
Also read: Drawing No More: How My Barkada Turned Our Taiwan Trip to Reality
Mastering how to manage your money when travelling alone is one thing. Doing it when with your barkada is another. While budget makes up a huge chunk of our travels, don't let it keep you from having the best time with some of your favourite people in the world.
---
Facebook image credit: Helena Lopes | Unsplash