It's been 10 years since my pre-school, elementary and high school barkada parted ways to go to three different universities for college. Eventually, we had to go to entirely different workplaces. But that didn't stop us from keeping in touch through our own little Facebook group chat.
Meeting one another in Metro Manila or back in our hometown in Bicol proved to be difficult, until we finally got the hang of it around three years ago. Five out of eight of us in the group went around Intramuros and slept over at one of our friend's apartment. From there, we moved on to setting bigger goals for our future get-togethers. A few months later, there'd be a hotel staycation, drinking sessions and more sleepovers. Finally, we thought about going on overseas trips together.
Like in most cases, it all started with tagging on Facebook, lots of it, which remained as 'drawings' for a while. Until just a few days ago, the almost unthinkable happened when, sans one, we found ourselves in Taipei, Taiwan for a four-day vacation. It was a hard feat, point-blank, but we pulled it off. Here's how!
Also read: Our Barkada Travelled 3 Days in Taiwan & Spent Only ₱10,800 Each
Someone stepped up
You'd think that with several people in a group, it'd be easier to decide on something. But for some, all it leads to is commotion, and a lot of talking without real results. When one of us in the group brought up Taiwan as a possible travel destination, all of us immediately agreed. After all, why would we resist going to a place that was home to our favourite Taiwanese series back in 6th grade?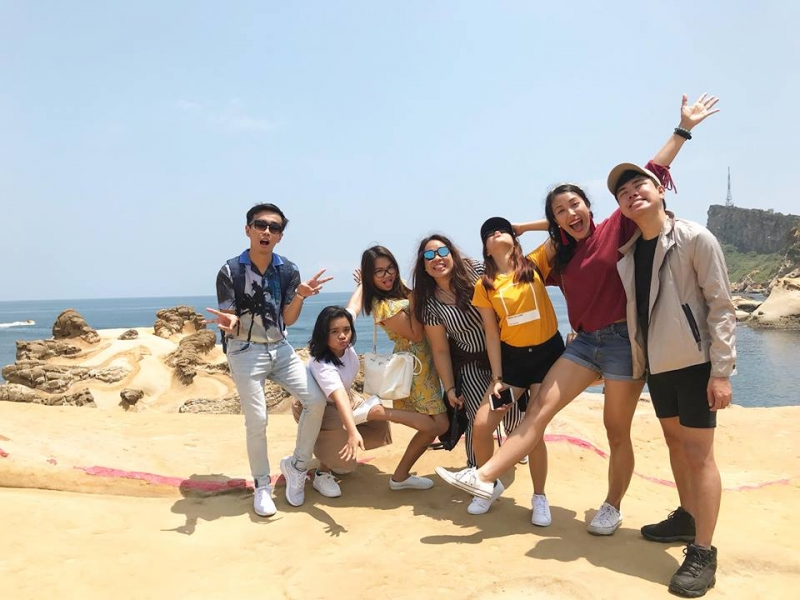 Approximately a week later, we found out about an upcoming seat sale by a budget airline so we were quick to grab the opportunity. That was exactly what we needed — less talk, more actions. Two of us spearheaded the entire discussion. Since everyone had previously agreed to it, it was all about when precisely the trip would take place, which became our next challenge. After reviewing the promoted schedules, we came down to a date that would be seven months away. We booked the tickets by batch to give those who were offline at that time a chance to appeal. The rest went straight to booking using a single card. That way, the plan would be 'inescapable'.
Everyone was open-minded
It's not easy to plan a trip overseas, especially when we had very little experience going on trips in the Philippines together. Incidentally, since all of us grew up in the province, we all shared times when we randomly went trekking in nearby mountains or swimming in rivers. We had that innate "sense of adventure" that most Filipinos from provinces tend to have.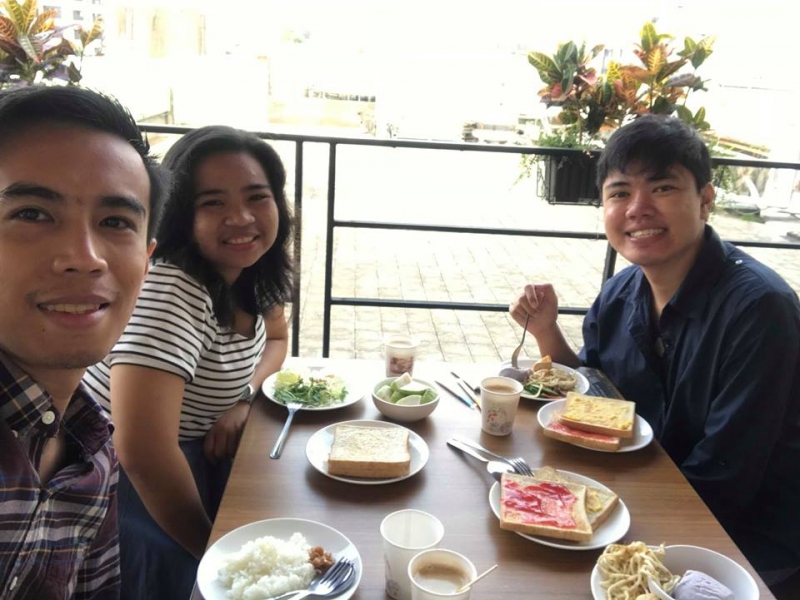 Prior to this trip, I was the only one who ever set foot in Taiwan. It happened just before the country implemented its visa-waiver programme for Philippine passport holders in 2017. I knew a bit of what to expect so I was rather 'game na game' to do just about anything. But for the others in the group, it would be a totally different experience. Nonetheless, they were ready for anything. We opened the table for suggestions on where they wanted to go or what they wanted to do. Nearly everyone did their part and we tried to fit as much as we could in our conservative timeline.
We took the planning extra seriously
Online and personal meetings, occasional reminders, an Excel sheet – we had them all. Our plans were neatly laid out in a single file that came with at least five tabs. These consisted of the detailed day-to-day itinerary, accommodation options, things to bring, items to buy, and estimated expenses.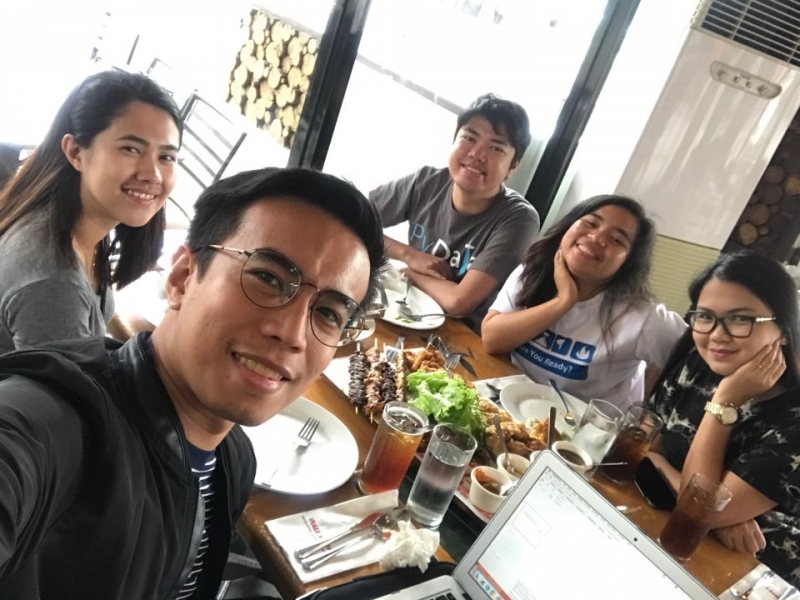 As a solo traveller, it was a challenge for me to keep monitoring the file, but I ended up enjoying it. We'd update our Excel sheet from time to time with new information. Two months before the trip, we met in person just to lay everything out even more. This doubled as another one of our get-togethers, of course. It took place in a Starbucks branch in Eton Centris filled with students doing school work. We fit right in, only it was our trip which we were reviewing.
We kept the excitement alive
I know of a few people who had booked their trips a year in advance. We only waited for half that time. Still, there were times that our Facebook chat would be dead silent about all things Taiwan. Being the paranoid person that I am, I had feared they would forget our trip altogether. Instead of constantly bugging them to review our plans or to share their personal preparations, I resorted to tagging and mentioning them in Taiwan-related posts on social media. That way, they'd remain excited about the trip without me imposing it on them.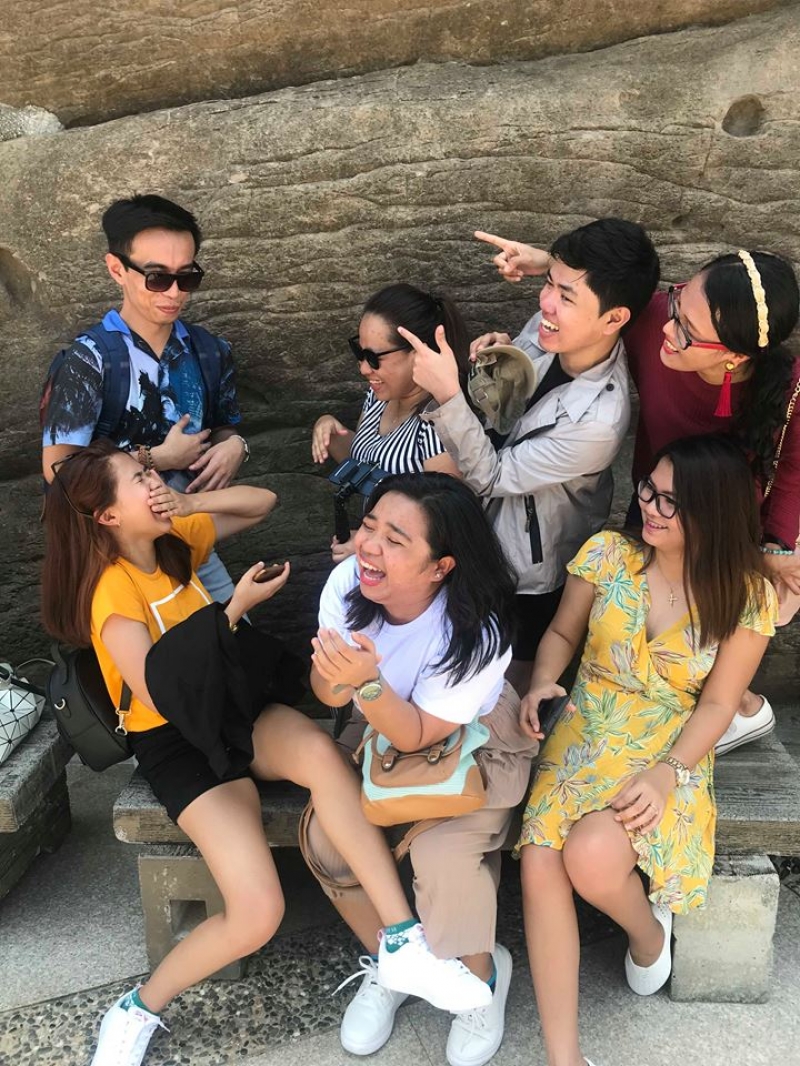 If not about our destination, we tagged ourselves in random posts that had to do with the perfect barkada poses or OOTDs that were just as worthy of looking forward to.
Someone had to play as "parents"
After all the planning, it finally came to the trip. Our group was separated into two batches for the flights. One of my friends, who's also an experienced international traveller, led the first batch while I led the second. It was us who had to make sure that we followed everything on our plan and that we did them on time.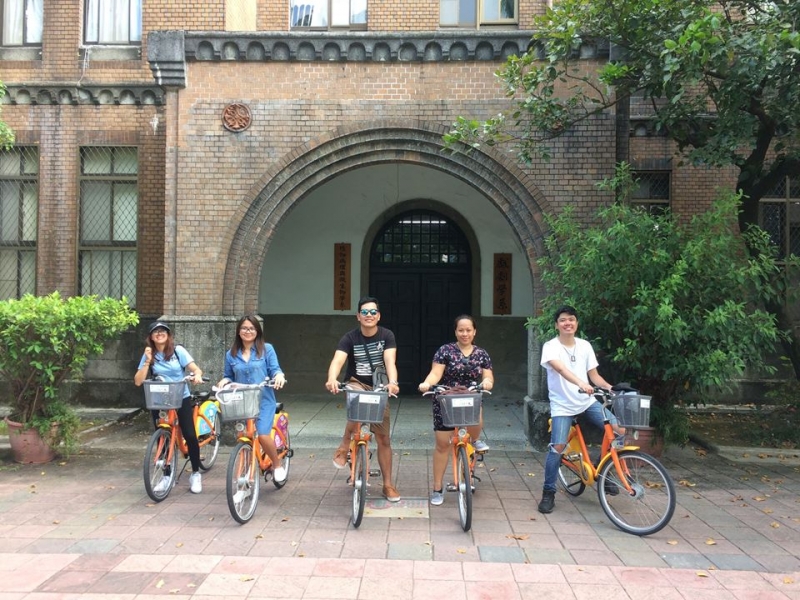 I would walk with them like a tour guide would when leading a tour group. From time to time, I checked attendance and made sure that everyone had seats on the buses and trains or that each one had ordered his or her meal. When one needed to find a public toilet, I was happy to run with her. This was my way of thanking them for going on the trip despite their busy schedules. We would also wake each other up and help one another find the perfect pasalubongs. What's a Filipino trip without them anyway?
It's all in composure
I'd happily award this to the rest of the group for staying as calm as possible despite the heat, the exhaustion and the fact that we got lost a few times during the trip. Meanwhile, there's me who ended up frantically running around Taipei Main Station when I realised I had lost sight of two of our friends while transferring to another line. It was my first panic attack in a long time and one of the people from the group had to calm me down multiple times, even to the point where she had to raise her voice at me in front of strangers.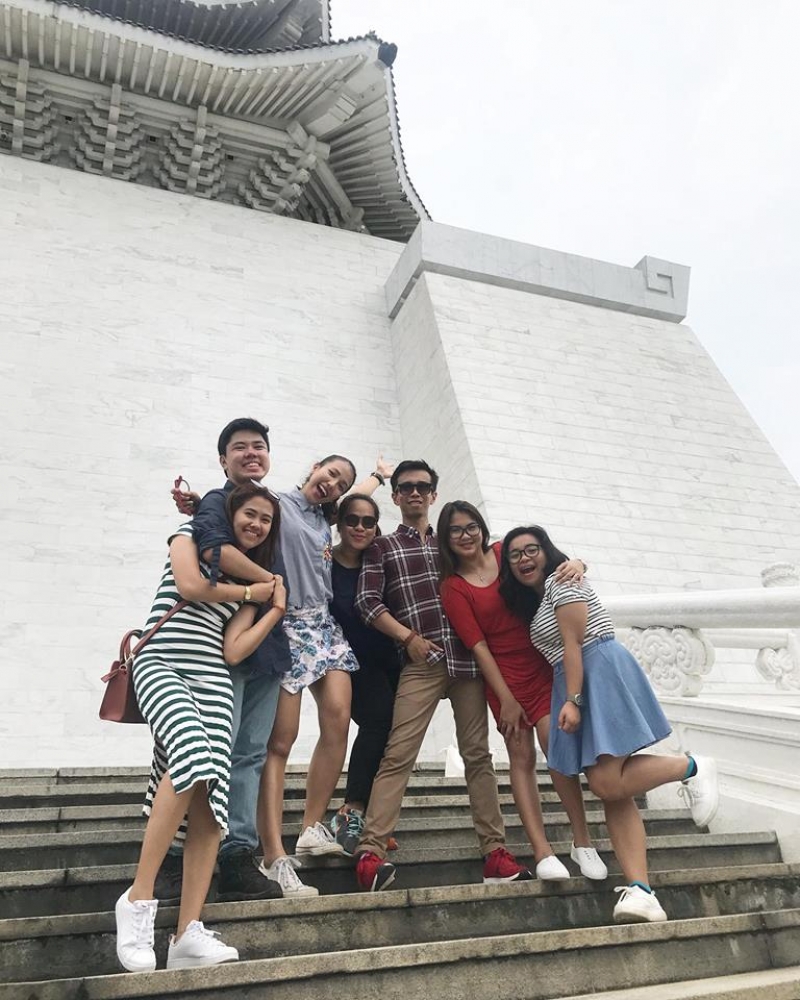 We also made sure that despite all our 'behind-the-scenes moments', we had Instagram-ready photos to share with our loved ones at home. We might have ended up rushing some parts of our itinerary because of miscalculated and missed schedules, but in the end, everyone had a blast (I hope).
Also read: Barkada Travel Goals: 8 Must-Visit Asian Destinations This 2018
Living in an age that's so much about 'drawings', this trip could've easily gone to waste. But with the help of a few things, we made it happen, and I couldn't be more proud. To other barkadas struggling to make their dream trip a reality, I'd love for our experience to serve as an inspiration. There are already way too many things in this world keeping us apart — don't let another trip stay on the drawing board and be one of them.