As of writing, it was announced last November that Taiwan was going to have a visa-free trial for Philippine passport holders until July 2018, many of us jumped at the chance and started planning our trips to this less popular destination for Filipino travellers. I had my own adventure in Taiwan just this February 2018, and I'm so happy that I didn't let the opportunity pass.
Update on July 2018: Taiwan has officially extended its visa-free trial for Filipinos until July 2019.
Some still hesitate though. "Visa-free for Filipino travellers? And it's just a TRIAL? How would THAT work?!"
Well, let me tell you.
Also read: 10 Places to Visit if You have 2 Days in Taiwan
Airport documents to prepare for your flight to Taiwan
1. Your passport
Just make sure it's not expired with at least 6 months validity.
2. Your ticket then boarding pass after checking-in your luggage in NAIA
This is pretty basic.
3. Departure card
Fill this up before you go through NAIA's Immigration then give this, along with your passport and boarding pass, to the immigration officer. This process is just like any other when flying internationally.
What to do at the Taoyuan International Airport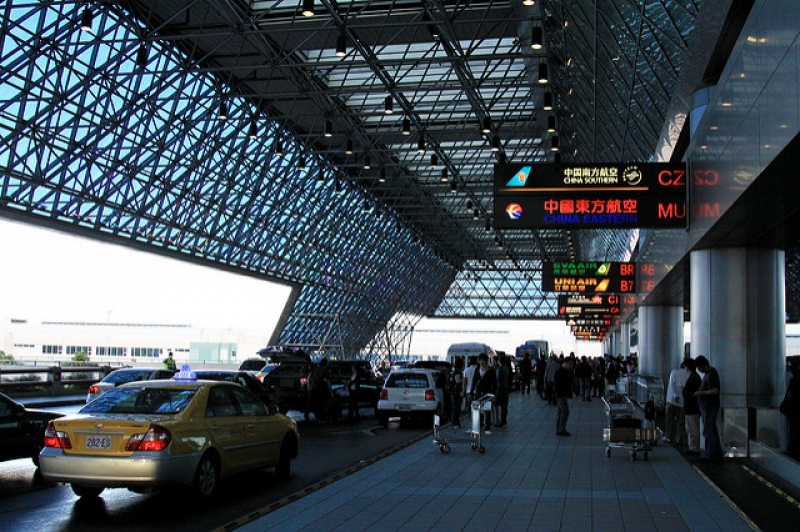 1. Proceed to the Immigration counters
Get your passport out. Line up at the Foreign Passport lane and present it.
2. Do your biometrics and answer any questions asked of you
When I went through their immigration, I wasn't even holding my itinerary or hotel booking documents. The officer just asked me for how long I was staying.
"Until Sunday."
"Okay."
And that was it. My passport was stamped and I had officially entered Taiwan visa-free. After that, my friend and I went on to collect our luggage and rode the car service to our hotel. Entering Taiwan wasn't complicated at all.
So if I were you, I'd turn this visa-free trial for Filipinos into my advantage and put Taiwan on my bucket list before the trial expires. We don't know if they're going to give us another shot or not!
Also read: Our Barkada Travelled 3 Days in Taiwan & Spent Only ₱10,800 Each