Backpacking, solo travelling, and DIY tours are all wonderful ways to explore and are guaranteed to bring amazing experiences. But what are some advantages in joining a tour group that can make it an ideal choice of travel? Read on to discover the pros and cons of signing up with a travel agency. You'll want to consider all of these for your next big trip!
Also read: Should You Choose Free and Easy or Tour Groups?
Pro #1: You can sit back and relax – everything's arranged for you!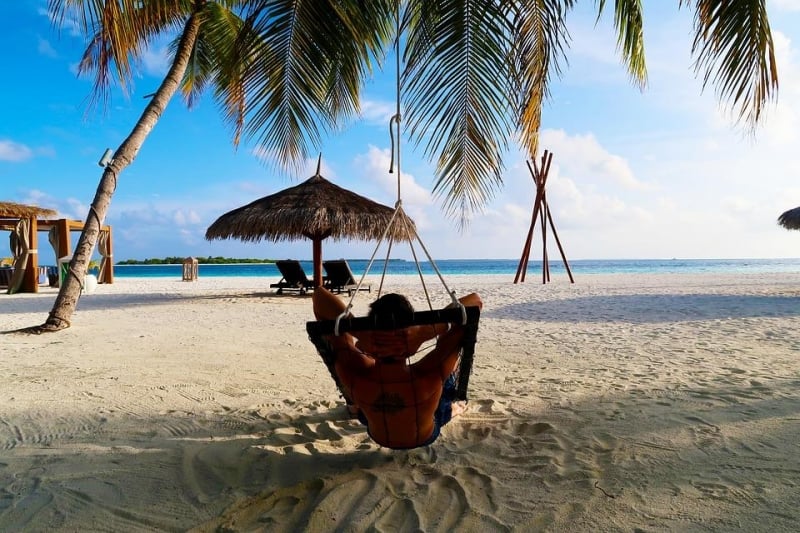 There's no doubt about it – planning a vacation can be incredibly daunting! Sorting through countless choices of accommodations, competing against other eager travellers for cheap flights, and researching endlessly on the best places to see — the to-do list seems to go on and on! Now that this plethora of information is just a few clicks away, DIY trips have become increasingly common.
Also read: Simple Travel Planning Guide for New Travellers
But just a few years ago, tour groups were the only fool-proof way to travel. So if you're the kind of person that loves travelling but loathes organising trips, consider booking through a travel agency instead.  You can see the world without worrying about a thing!
Also read: DIY Travelling for Dummies: Trip Planning Made Easy

Con #1: You're not the boss of your own time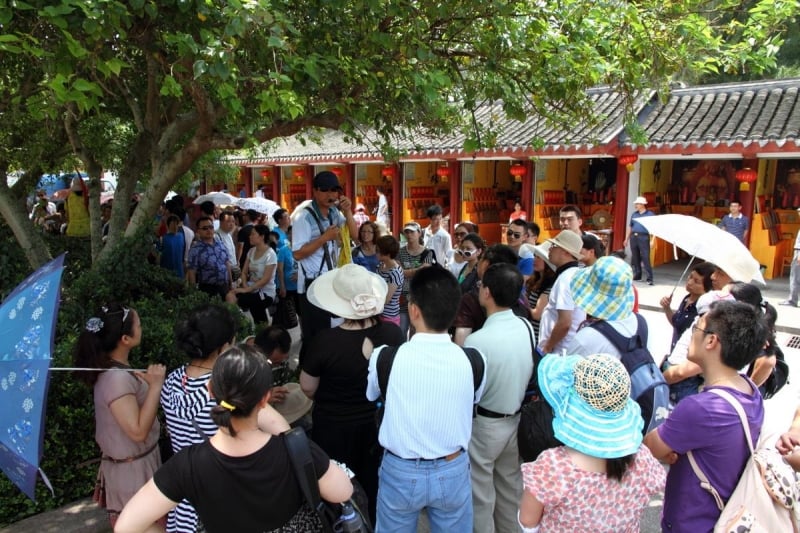 This is usually the number one factor that deters go-with-the-flow travellers from joining a tour group. You can't linger in an area that piques your interest or skip places you'd rather miss out on. Ever find a quaint little café in a small part of town that you'd love to cosy up in for just a tad? Imagine drinking a delicious cup of locally flavoured coffee, or maybe indulging in a scoop of homemade gelato…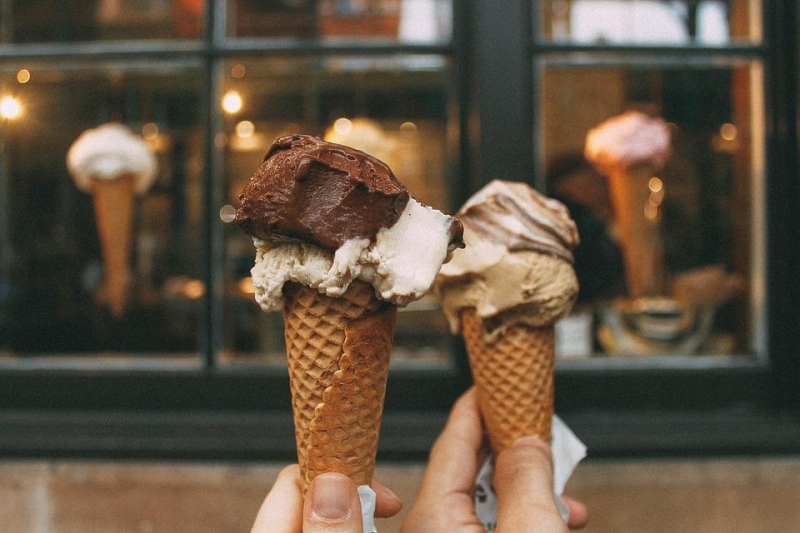 Ahhh, nothing could be more satisfying! These are the kinds of unique experiences that draw travellers to explore new places without any plan set in stone.
Unfortunately, when you're stuck in a tour group, the typical schedule is extremely tight. Jampacked itineraries overloaded with activities and tourist attractions may seem suffocating to travellers who prefer to kick back, relax, and explore at their own pace. 
Pro #2: You can focus on other priorities instead of panicking over the itinerary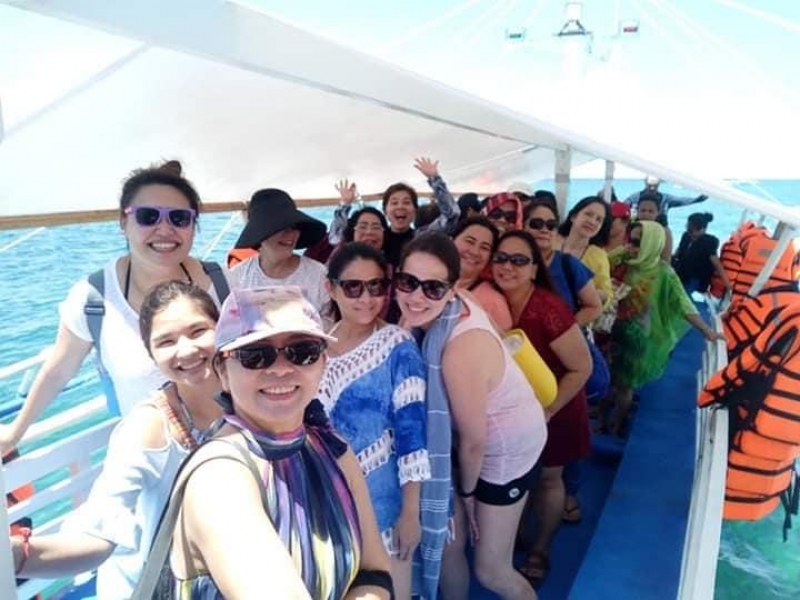 Travelling with little kids? Planning a huge reunion with the whole family? These are all important factors to consider when organising a trip. If you're in the unfortunate position of arranging the vacation for the entire barangay, booking through a travel agency may be a wise choice. Coordinating your plans with all your makulit titos and titas and addressing their endless concerns — nobody has time to deal with that kind of stress. Save yourself the effort and let someone else take over!

Also read: 8 Unforgettable Places To Visit & Stay At For Your Next Family Vacation
Con #2: You may have to deal with fellow tourists that irritate you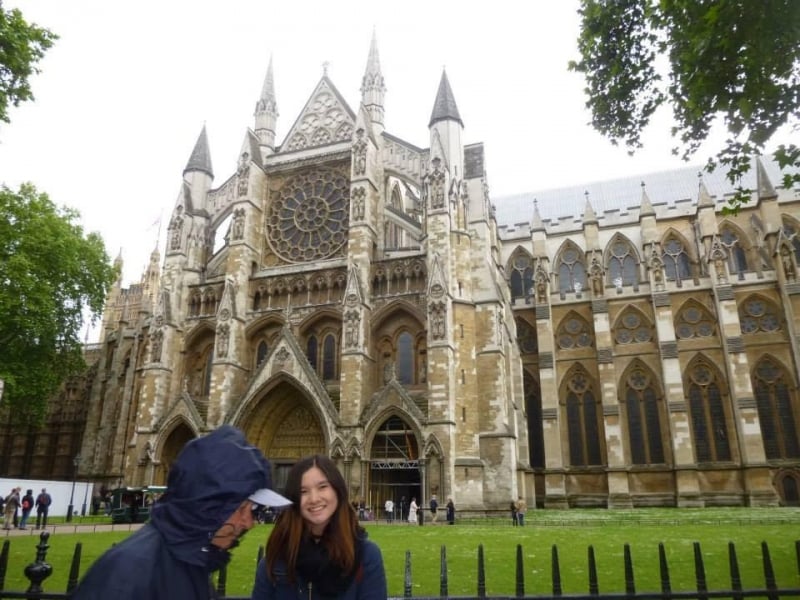 Oh, we've all encountered quite a few, haven't we? Especially since tour groups consist of people from various regions of the world — and thus widely differing cultures — conflicts may be quick to brew. Your new travel buddies may not speak in a volume that's comfortable to your ears or prioritise neatness as much as you do. They might even run into a perfectly decent shot, ruining it completely! But just like family, you're stuck with them until the end!
Pro #3: Unlock your social skills and mingle with fellow tourists!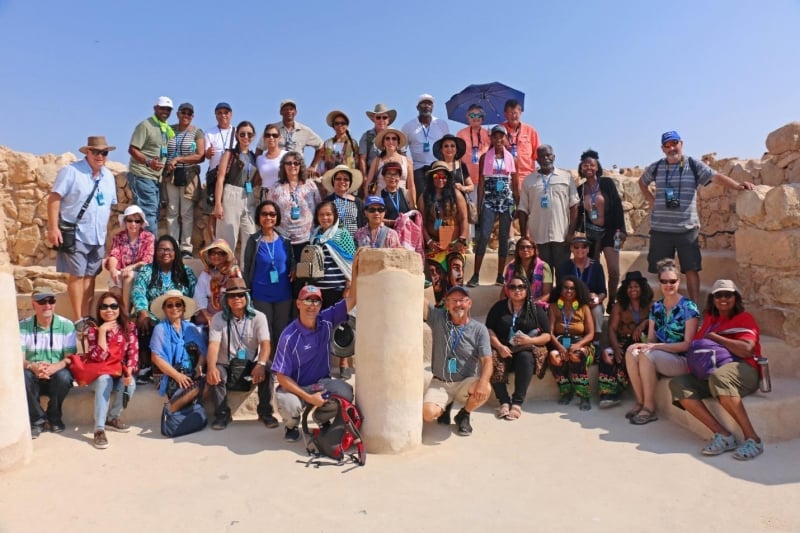 Like the idea of meeting people from all around the world who share your passion for travelling? Then signing up for a tour group may be your best bet! Dare yourself to ditch your barkada back home for a few days to socialise with a foreign set of pals. It'll surely be a strange, yet unforgettably enlightening experience.

Con #3: You're unlikely to encounter intimate experiences with the locals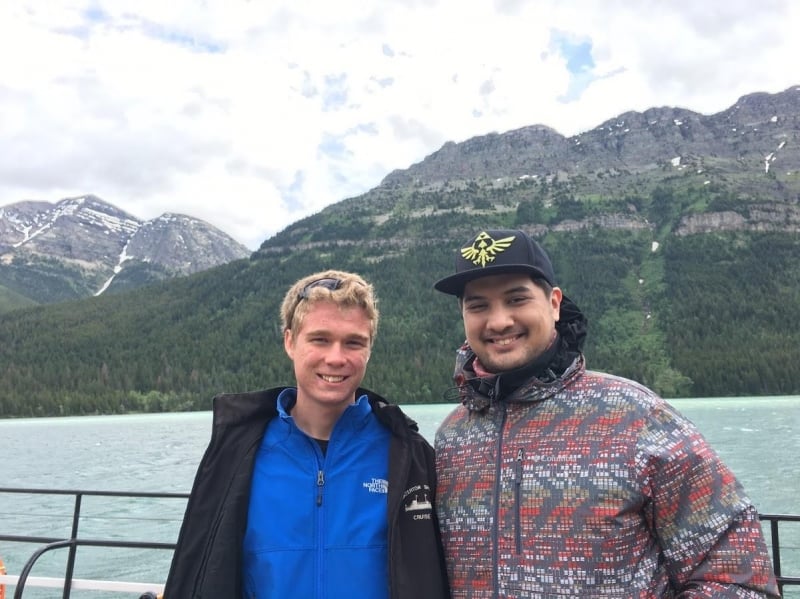 Getting to know a new place means familiarizing yourself with the people as well — their customs, habits, traditions, and values. As you can imagine, however, these opportunities come scarce when you sign up for a tour group. It's likely that the only locals you'll come into contact with are your tour guides and bus drivers — but they'll always feel obliged to please you! So, unfortunately, joining a tour group likely means foregoing several rich travel experiences such as immersing yourself in a new culture.
Pro #4: Time's a-ticking… Let's get a move on!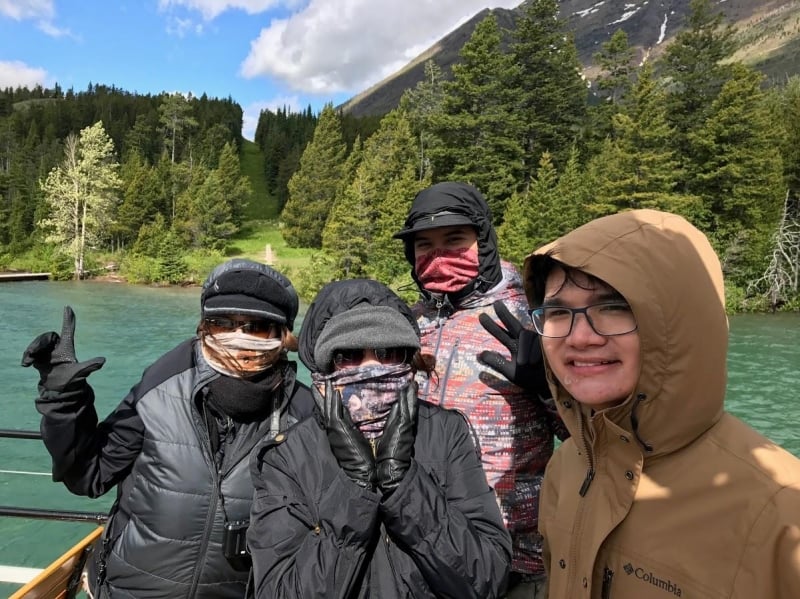 Some people relish the frenzy of getting around from place to place without room for pauses in between. Others only get a few days off to take a vacation. Travel agencies are masterminds at cramming as many hot spots as possible in a short span of time. This quick-paced way of touring might exhilarate restless travellers who can't seem to stay still. It also reassures the busy bees out there that they can still go around all the worthwhile sights within their limited timeframe! 

Con #4: You'll most probably wind up completely exhausted and worn out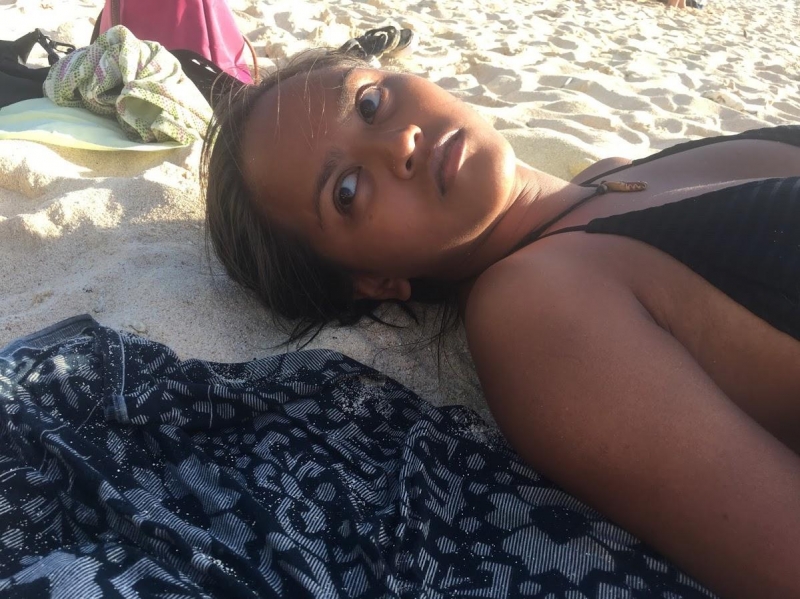 Relaxed, refreshed, and sporting a luminous glow — this is what most travellers aspire to be after a long-awaited vacation! However, if this is one of your ultimate #travelgoals, joining a tour group may not be the best idea.
You might even end up needing a vacation from your vacation because of the insanely compressed itinerary! Dreaming of naps by a stress-free poolside, or laying on a beach mat while bathing in the warmth of the sun? Sorry to burst your bubble, but the only shut-eye you'll get is during the short breaks on the bus between destinations!
Pro #5: Sometimes, it's the most practical option.
"We get by with a little help from our friends."
And in this case, there's no better buddy you can count on than your ever-reliable travel agent. Some places are a challenge to get to without the assistance of a travel agency. The offbeat island of Balabac, for instance, is a relatively recent travel discovery, so it's gruelling to explore it on your own! Luckily, there are eco-conscious tour groups who've taken all the tedious organising into their own hands. Even when it comes down to travelling, we all need a little support sometimes! #hugot
Con #5: You might be milked for all your money's worth.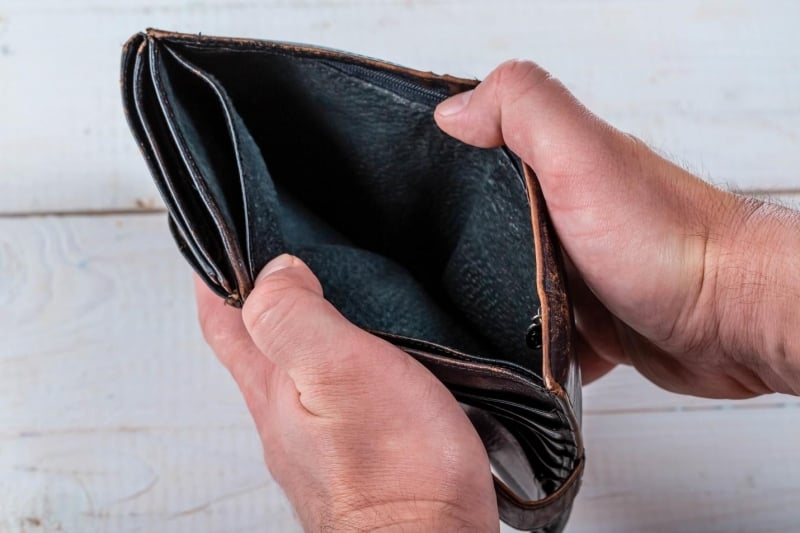 It's no secret that comfort and convenience come at a cost. Tour agencies capitalise on their clients' unavailability to sit down and plan an entire vacation. If you have an impossible schedule, but you feel the urge to explore someplace new (anywhere but the office, please!), booking through an agency might be well worth it. Just keep in mind that these external tour organisers make a killing out of arranging your getaway, so prepare your bank accounts to take the blow!
Pro #6: But sometimes, it's the cheaper option. (Surprise, surprise!)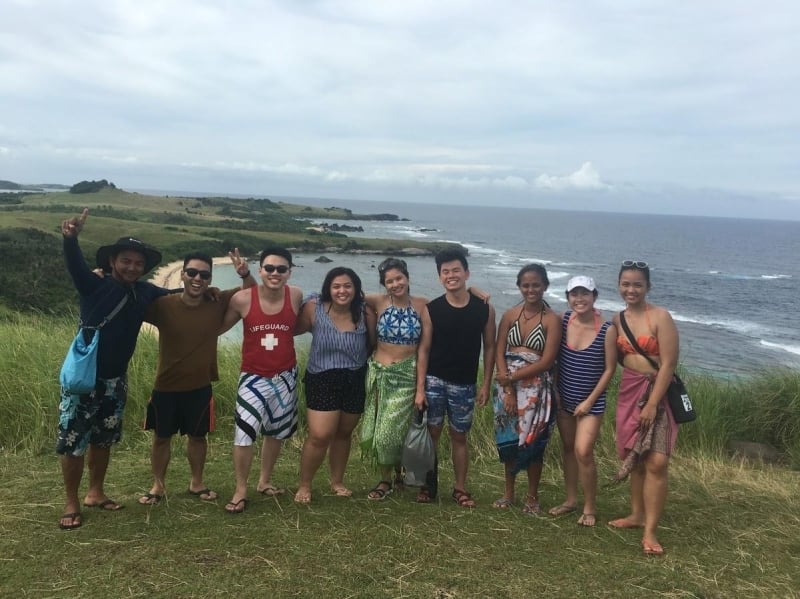 Make sure to check all your options first before you readily dismiss the idea of contacting a travel agency. Especially if you travel with a large group, there are tons of budget deals that might be open to you. An example of this is travelling to the gorgeous island of Caramoan — there's a heap of tour operators that offer cheaper rates the more companions you bring along. Reputable travel agencies are also known to score stellar hotel rates and affordable flights. So don't forget to do your research and check them out!
Also read: Caramoan: The Next Island Destination on Your Travel Bucket List

Con #6: You probably won't get the full cultural experience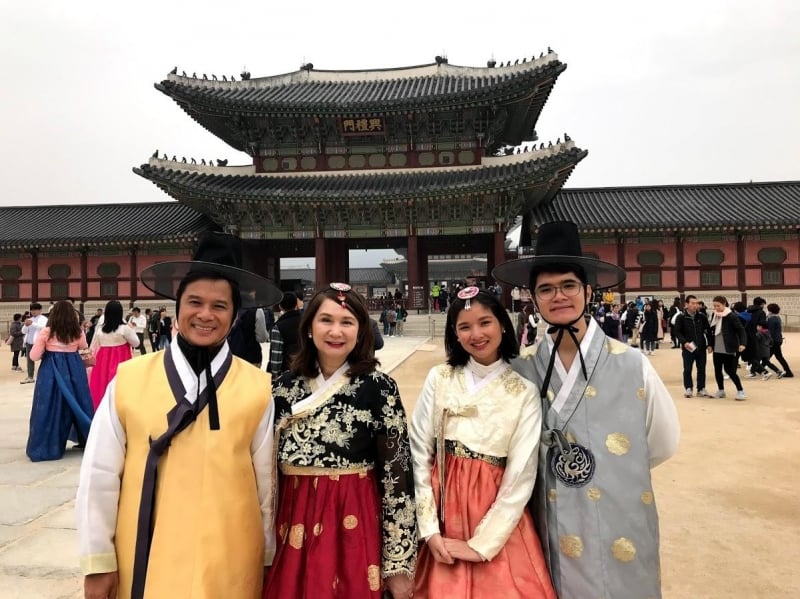 Joining a tour group means subscribing to the very premise of it — satisfying and entertaining tourists. Travel agencies will do everything in their capacity to make your vacation as convenient, comfortable, and touristy as possible. This may be a plus to some people who just want to go sightseeing, plain and simple.
But, other cultural expeditioners might be less thrilled to give up living like a local for the sake of ease and comfort. I guess you can't have it all!

There's a myriad of factors that can determine your travel choices — destination, schedule, and personal preferences to name a few! Depending on what kind of vacation you're looking for, you might feel more satisfied joining a tour group. 
In fact, why not get the best of both worlds? If you'd like a few days off to explore on your own, but you still want to get around all the tourist spots, mix up your itinerary! Some carefree days can be spent wandering around aimlessly while others can be arranged by a trustworthy tour operator. Sounds like the perfect blend!