Touring Taipei and the rest of Taiwan is in a good number of Filipinos' bucket list — that can't be argued. In fact, the Taiwan Tourism Bureau has seen a 44 percent growth in Filipino arrivals between 2017 and 2018, the same period in which the visa waiver programme was implemented.
With that, Taipei's Department of Information and Tourism, along with partner brands, is bringing new exciting surprises for Filipinos travelling to Taiwan this 2019. One of them is reintroducing YouTube sensation Mikey Bustos as Taiwan's celebrity tourism ambassador. In a press event this month, Mikey performed his new song I Showed My Parents Taipei, which highlights local food and sights in the Taiwanese capital all for you to experience!
Also read: 8 Things to Do in Taiwan on Your Succeeding Visits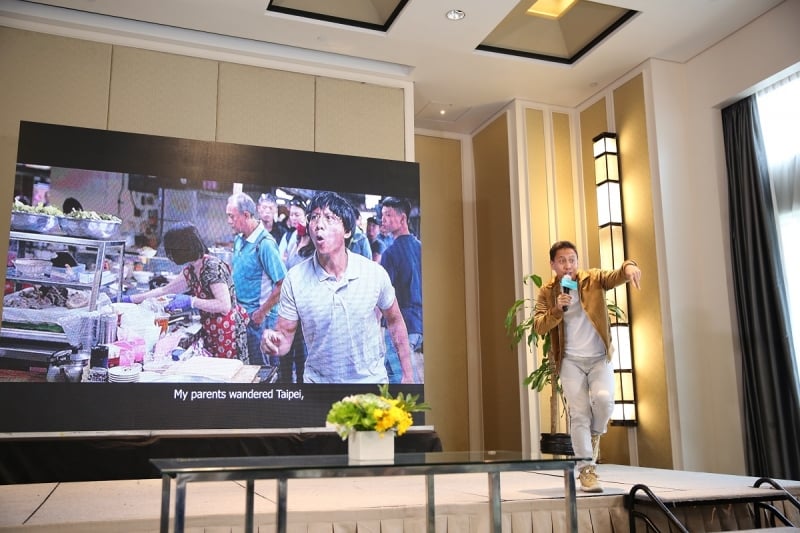 Touring Taipei: Where to go
Beitou Hot Springs
Also called the Xinbeitou hot springs, this often overlooked destination in Taipei has interesting things to offer for certified nature lovers. Likewise, those who just want to get away from the hustle and bustle of life in central Taipei will enjoy its laid-back atmosphere. The thermal hot springs are soothing, to say the least. You can choose between public and private baths for a range of prices.
Yangmingshan National Park
About an hour of travel from Ximending, Yangmingshan National Park is practically Batanes, Switzerland and Japan rolled into one. It offers great photo opportunities, regardless of the time of year. Some travellers visit it on wintertime in the hope of experiencing snow without a visa. As for Mikey, he personally found the Xiaoyukeng area and the field of hydrangea (seasonal) most fascinating.
Touring Taipei: What to eat
Zhen Fang
Looking for something else other than pork rice and beef noodles for breakfast? Mikey recommends trying Zhen Fang's Taiwanese-style omelette and fresh milk tea combo. You can find the store along Siwei Road in Daan District.
Man Tang Hung
Man Tang Hung has branches in Daan, Xinyi and Zhongshan Districts. The store specialises in spicy hot pot, which can be enjoyed in six different offerings. They also serve an a la carte menu. If you go for the latter, make sure to try the Sichuan-styled dried beef noodles!
Cha For Tea
You know what they say about stores: The longer the lines, the better the products usually are! It's true for Cha For Tea, a go-to among tea-loving locals but has yet to make it to most Filipinos' Taipei bucket list. First-timers, don't forget to order their signature 913 pearl milk tea and honey green tea! They also serve a selection of salads, dumplings and chicken dishes.
Kuo Yuan Ye
If you've been to Taipei before, chances are you've stopped by Kuo Yuan Ye to buy your pasalubongs — a box or two of the ever-popular pineapple cake. As Taiwan's leading pastry maker, Kuo Yuan Ye serves more than that. How about trying their BRAVO!BEAR mango shortcake on your succeeding visits?
JinJin Dessert
As their tagline goes, "Life is short, eat JinJin first!". When it comes to sweet or cold treats, look no further than JinJin Dessert. Expect nothing but great food, environment and service, a testament to how the Taiwanese values optimum quality in their products. If you find yourself in their store, get the honey citron aiyu jelly, as well as the sugar and grass jelly and milk.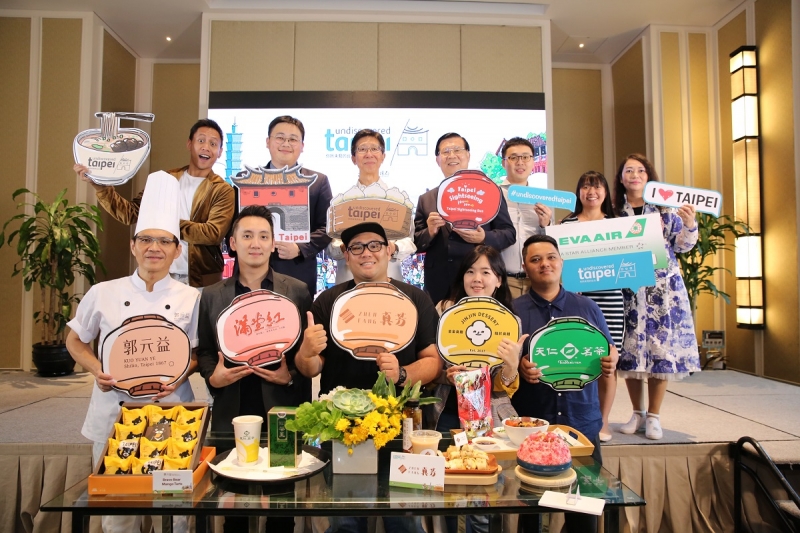 How to enjoy Taipei
Whether you're travelling solo, as a couple, a group of friends or a family, Taipei is the place for you. It's only two hours away by flight from Manila, and Philippine passport holders still currently enjoy visa-free entry to the city and the rest of Taiwan until 31 July 2019. As to whether this will be extended for another year or made permanent, commissioner Yi-Ting Liu of Taipei's Department of Information and Tourism said that Filipinos will just have to wait in the coming weeks.
Taiwan's leading airline, EVA Air, and the world's top booking activities platform, Klook, have also stepped up to make travelling in Taipei more hassle-free and enjoyable for Filipino travellers. Enjoy limited-edition giveaways like a co-branded handmade soap gift box from Dachuns Soap and a Taipei Travel Pass (can be an exclusive EasyCard or a four-hour ticket for Taipei's double-decker sightseeing bus). Klook is also offering their Taipei Travel Online Campaign Deals valid until 30 July 2019, which covers discounts on Taipei activities!
Also read: Wandering in Taipei: Guide & Tips for Filipino Travellers
As Mikey Bustos said, "No matter what you're looking for, doesn't matter what your spending or budget is, there's a little bit of everything in Taipei." Plan that much-needed Taiwan getaway and you too can experience these amazing offers for and your loved ones!
---
Special thanks to Taipei Economic and Cultural Office for inviting TripZilla Philippines to the Undiscovered Taipei Press Conference.