While we're not exactly in a situation where we can travel right now, that doesn't mean we have to put our wanderlust on pause as well. So, in the meantime, we can simply explore the world through our television (or laptop) screens. And who says it has to be boring? These must-watch movies and TV series say otherwise! 
Here are all the new and interesting travel documentary shows to watch! Each of these titles tell inspiring and compelling tales of wonders and/or wanderers. Who knows, one (or all!) of these just might lead you to your next unexpected destination.
Travel documentary shows for wondrous sights and laughs
These feel-good titles feature fascinating sights and witty spiels that will keep you entertained. 
1. The World's Most Extraordinary Homes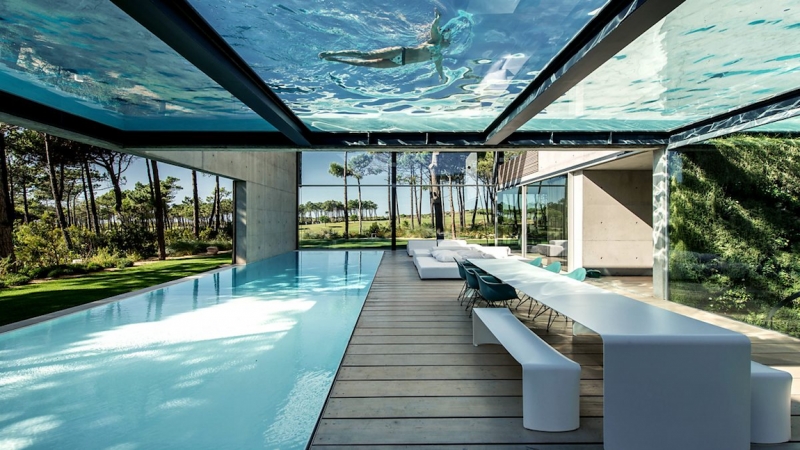 While not exactly a travel documentary, this British reality series showcases incredible houses from different parts of the globe. The World's Most Extraordinary Homes follows award-winning architect Piers Taylor and actress-slash-property developer Caroline Quentin, as they go out and see what makes each house so astounding.  More than just the architecture, they also stay inside these homes to see how it's like to live there. 
This show is a must-watch for architecture and travel fans alike! The first season focuses on one architect-designed house per episode. Each of these is built within challenging surroundings — from the side of a cliff, on top of a mountain, to underneath the earth. Meanwhile, in season two, each episode focuses on one country with different impressive homes. 
Also read: 10 Unique Airbnbs for an Unforgettable Travel Experience
2. Monty Don's Italian Gardens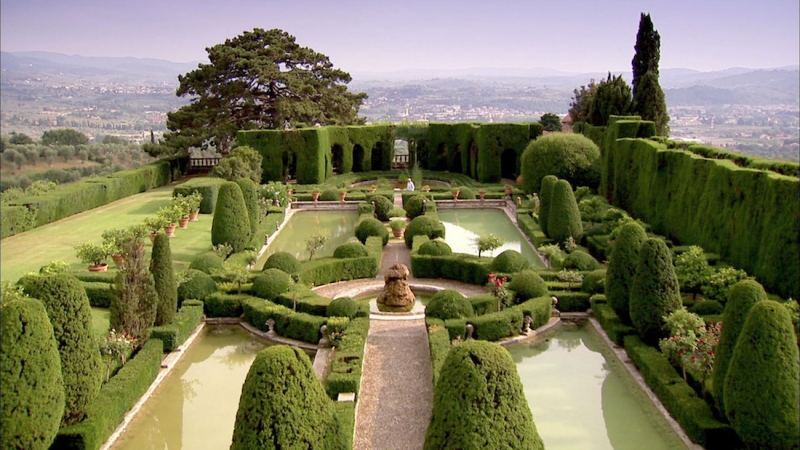 Whenever we hear "Italy," we often think of ancient ruins, expensive clothes and cars, and the splendid countryside scenery. But thanks to films like Under The Tuscan Sun, Italy has also become a dream destination for those looking for a sunny, bloom-filled paradise. Watching Monty Don's Italian Gardens is like going on a garden tour all over Italy. From the lavish mansions in the North to the romantic fields of the South.
More than just the lush grandeur, this must-watch travel documentary also explores each garden's history. And not just surface-level basic history, mind you, but also interesting trivia that make for great dinner party topics. (We're not gonna spoil it for you, though!) 
3. Jack Whitehall: Travels with My Father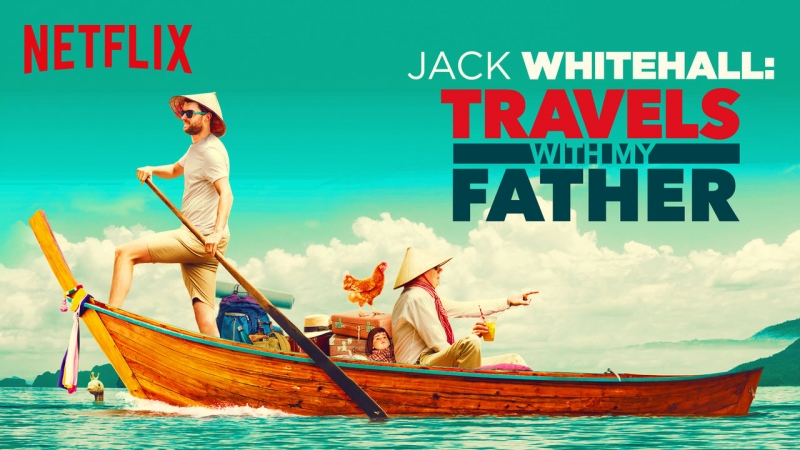 Ever wondered what it's like to travel with an uptight dad (or grandfather, even) while being the wacky, cheery son (or grandson)? Well, that's what comedian Jack Whitehall finds out as he goes on a trip with his father, Michael. What ensues are hilarious scenarios as both of them are forced to go out of their comfort zones and figure things out. 
Watch as these two strengthen their bond while having an interesting dynamic that makes this series a must-watch. Prepare for a lot of laughs as this father-son duo heads to Southeast Asia during the first season. Meanwhile, in the second and third seasons, they travel to Europe and some parts of the U.S. respectively. 
Travel shows that feature the dangerous and extreme
These must-watch shows just might convince you to go out there and live on the edge — even just once! 
4. 72 Dangerous Places To Live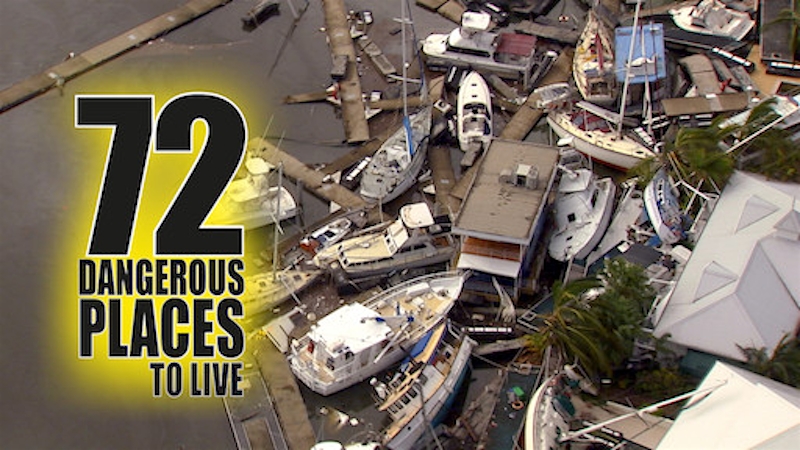 How about a trip to some of the riskiest places in the world? This travel documentary does just that! 72 Dangerous Places To Live does a good job of balancing between showcasing said places and its inhabitants, while not romanticising the actual danger of their circumstances. From the Death Road in Bolivia to an inhabited radiation zone in Japan, this must-watch series takes you through unexpected walks of life and the resilience that springs from these. 
5. Under an Arctic Sky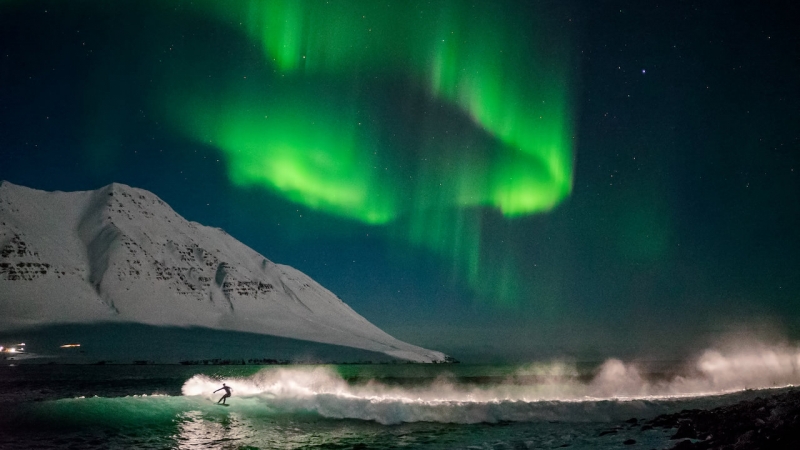 Surfing? Sure. In remote, frozen shores? Wait, what? This is probably what you'll first think of when you hear about Under an Arctic Sky. Add a massive storm to the equation, and you have a definitely must-watch travel documentary. The film follows four surfers as they head to the brutal north coast of Iceland, in search for a place to surf. A few days in, however, an unexpected storm threatens to derail their expedition.
But hey, if you'll be rewarded with spectacular views of the northern lights while riding waves — then why not, right? And don't worry if you've never surfed prior to watching this. By the end of it, you'll probably want to take up lessons pronto! 
Also read: 8 Airbnb Homes in Iceland for When You Finally Make That Trip
6. Mountain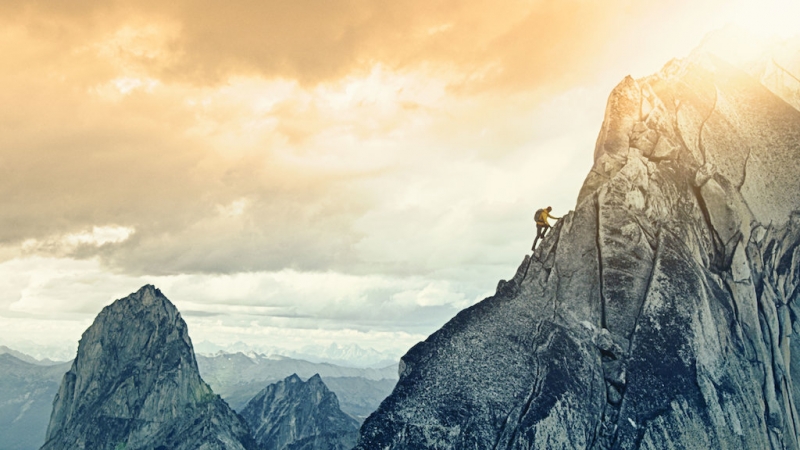 What is it with mountaineers and their unbreakable bond with mountains? What is it about these wonders of nature that never fails to attract climbers, no matter the risk? As its name suggests, the must-watch  Mountain strives to answer these questions. The film explores man's endless fascination with high places through time. All these while showcasing some of the highest peaks around the world. And to top it all off, actor Willem Dafoe narrates and reads passages from the book Mountains of the Mind by Robert Macfarlane. Pretty inspiring stuff. 
Also read: 10 Mountains in the Philippines to Add to Your Bucket List
Shows entirely about food, food, and more food!
We all know that food makes every travel better, while travel makes food taste yummier. We're not sure about the science behind it either, but perhaps these must-watch shows can show you a new thing or two. 
7. Salt, Fat, Acid, Heat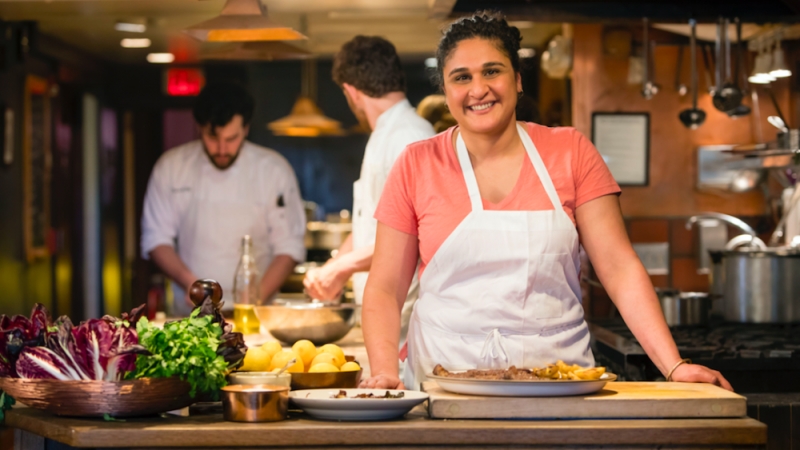 This four-part travel documentary stars chef and award-winning food writer Samin Nosrat. In fact,  Salt, Fat, Acid, Heat is based on her book of the same name! Watch as she explores the world, and along with that, the basic elements of delicious food. 
From the stunning home kitchens of Italy to her 'culinary hometown' in Berkeley, California, let Nosrat show you what good cooking is all about — one ingredient and location at a time. And while some showcased techniques here are easier watched than done, her cheerful and warm presence is nonetheless inspiring.  
8. Breakfast, Lunch & Dinner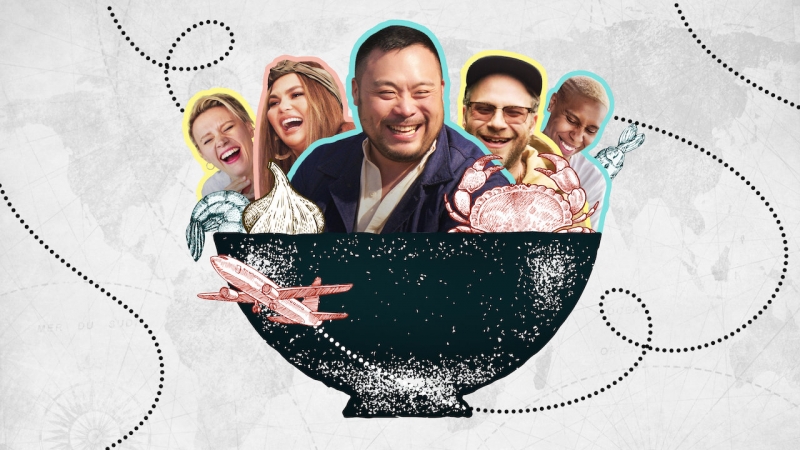 Watch as celebrity chef David Chang travels to Vancouver, Marrakech, Los Angeles, and Phnom Penh. But the diverse itinerary isn't the only interesting part! In each location, he's accompanied by an equally charismatic celebrity, as they explore the local culture and food scene. Top it off with candid conversation and Chang's signature wisecracking, and you've got an interesting hybrid of a talk show, culinary series, and travel documentary. 
9. Street Food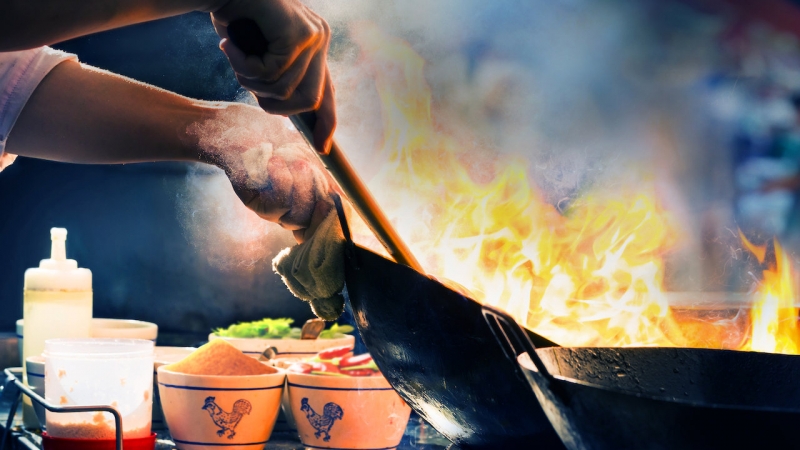 Food destinations are far and many; after all, a city's food scene is an attraction on its own. But if there's one part of the globe where the street food often takes centre stage, it's Asia. True to its title, Street Food places the spotlight on nine talented street chefs from different cities, as well as their signature dishes. Oh, and it even features our very own Cebu! 
Behind each scrumptious dish is a compelling survival story of these chefs' creativity, ingenuity, and grit. This must-watch travel documentary highlights the ability of food to transform and even empower communities. And if that isn't heartwarming and enlightening, then we don't know what is!  
Also read: Eat the Streets: 7 Night Markets in Southeast Asia for Street Food and Neon-Lit Views
Documentaries that zero in on all the interesting wildlife
Each of these is a part-nature, part-travel documentary that allows you to 'commune' with all sorts of wildlife in different ways. 
10. Our Planet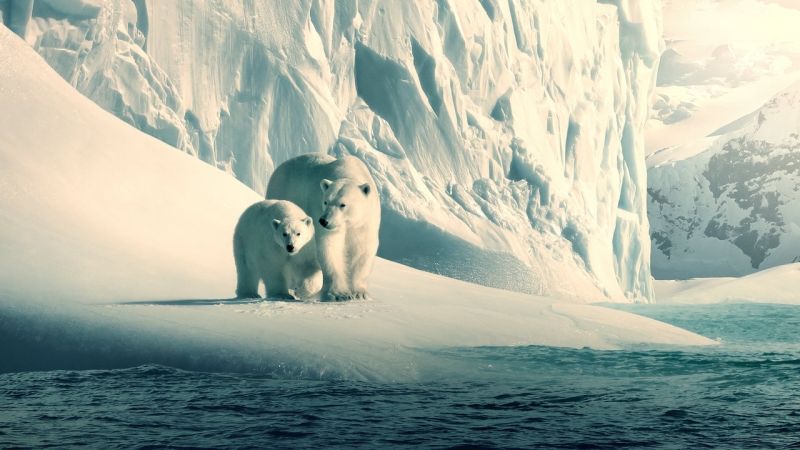 This Emmy Award-winning travel documentary takes you through different diverse habitats around the world. From the Arctic wilderness to the immense African landscapes, each destination will leave you in awe. And did we mention that the narrator is the iconic David Attenborough? 
But more than just showcasing Earth's splendour, Our Planet addresses the elephant in the room: climate change. And we all know that this significantly affects the featured natural wonders, as well as the creatures living there. 
11. Night on Earth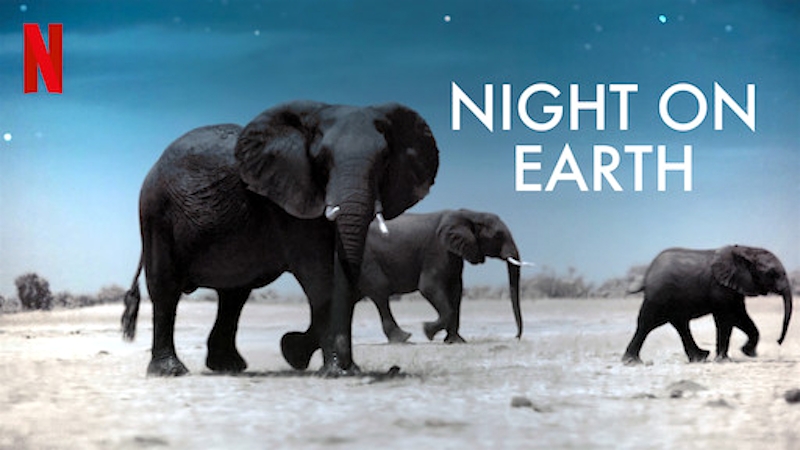 Night on Earth places the spotlight on the nocturnal world and its wonders. All these are filmed using state-of-the-art camera technology, which of course, makes for stunning cinematography. But what makes this travel documentary a definite must-watch are the diverse animals that come alive at night. 
Each episode focuses on a different biome; from the Peruvian desert to the deep, mysterious parts of the ocean to the city. Yes, you heard that right! And no, we won't spoil any further — you have to watch and see for yourself.
12. Tales By Light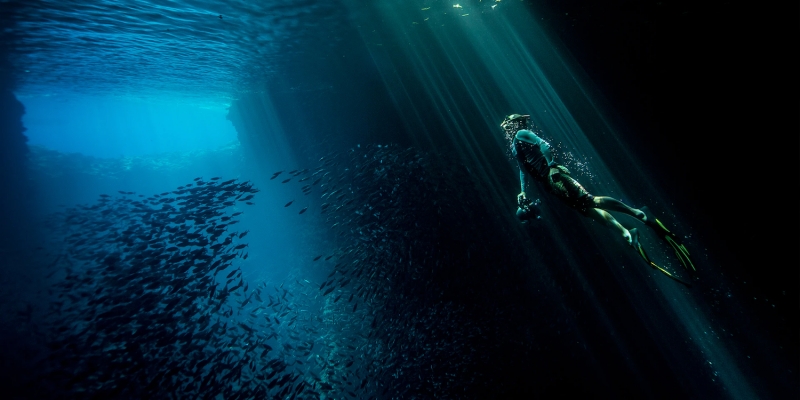 For those who grew up watching National Geographic and such, the idea of being a wildlife photographer has probably crossed your mind. You've got to admit — travelling the world to take photos of different animals sounds pretty exciting. And in Tales By Light, you can see what it's really like and more. 
Watch different photographers as they capture fascinating images of creatures, places, and cultures. Seeing the world through someone else's unique perspectives is always a good thing. But when it's through the well-trained eyes of these artists, it's definitely up a notch! 
Also read: Now Showing: Must-Watch Travel Movies That Spark Wanderlust
Have you seen any of these must-watch travel documentaries already? Or better yet — which one are you most curious about? Tell us all about it! Don't forget to tag us on Instagram at @tripzillaph, and use our hashtags #TripZillaPH and #MakeTravelHappen!