As the Philippines is surrounded by bodies of water, it's only reasonable that more and more Filipinos are learning how to surf. Maybe you're one of them! Before hitting the beach, equip yourself with the basics of surfing. Here are some mistakes you'll definitely want to avoid as a beginner surfer.
Also read: I Spent Two Months at the Beach to Cure a Broken Heart & Here's What I Learned
1. Wearing the wrong swimsuit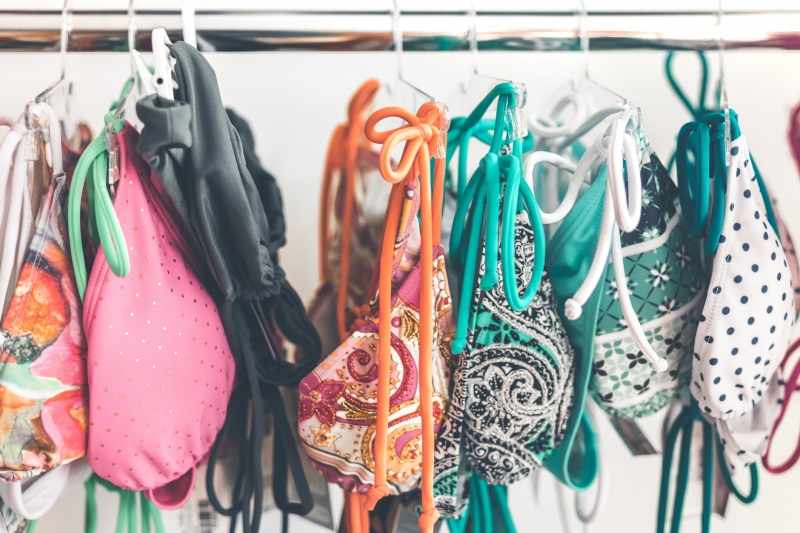 First things first — unless you want to flash someone, wear the right swimsuit. If you haven't realised the importance of this yet, chances are you haven't experienced a surfing wipeout. To help you visualise it, imagine being tossed around inside of a natural washing machine. Can your swimsuit handle that? If you're having doubts, I highly recommend that you wear a rash guard. Not only will it prevent you from sunburn and abrasion, it will also keep your privates where they should be. Don't have a rash guard? You can probably get away with a high-quality sports bra.
Men, wear board shorts that hug you tightly at the waist. Please. You won't be wearing anything underneath, so please make sure it won't fall off.
Also read: The Ultimate Swimsuit Guide For Every Type of Beach Bum
2. Not warming up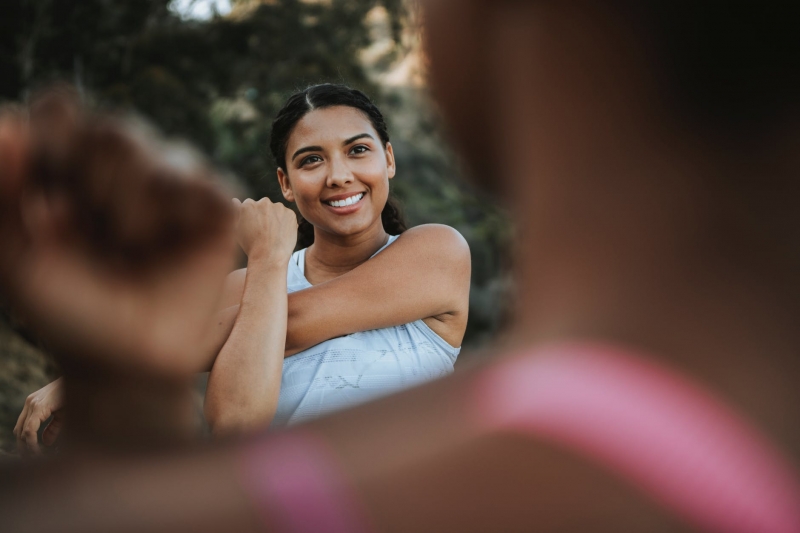 I won't lie. I'm definitely bad at remembering to warm up, especially when the waves are right in front of me. But if you don't want your whole body aching the next day, do some stretches before getting on the board. Surfing may look easy, but that's only because surfers have adapted well enough to smile through the pains of a wipeout.
3. Not getting a surf instructor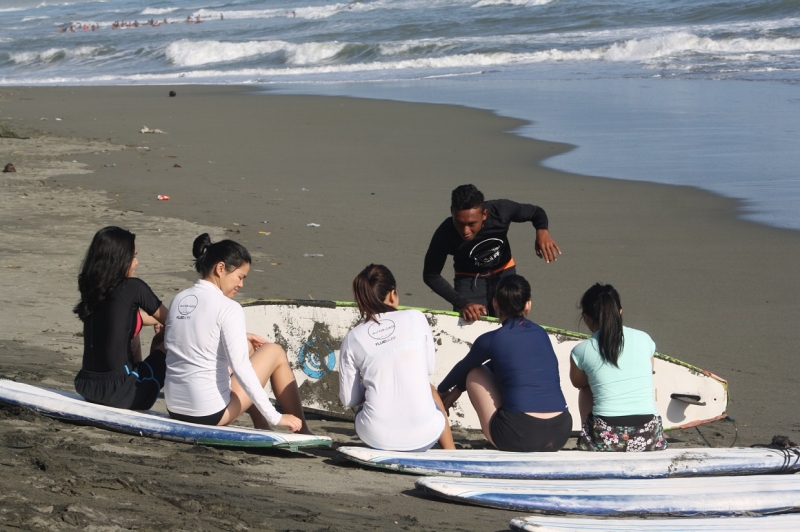 A surf instructor takes care of the infinite things you'll have to worry about. These include where to position yourself in the water and on the board, which way to paddle out, which wave to get, who you might run over and who you might drop in on. In turn, you can simply focus on learning how to surf.
How long you'll be needing a surf instructor pretty much depends on you. Personally, I had to have around eight sessions before my surf instructor let me catch a wave on my own. By then, I was confident enough in the water — and more importantly, I already knew the basics of surf etiquette.
4. Renting the wrong surfboard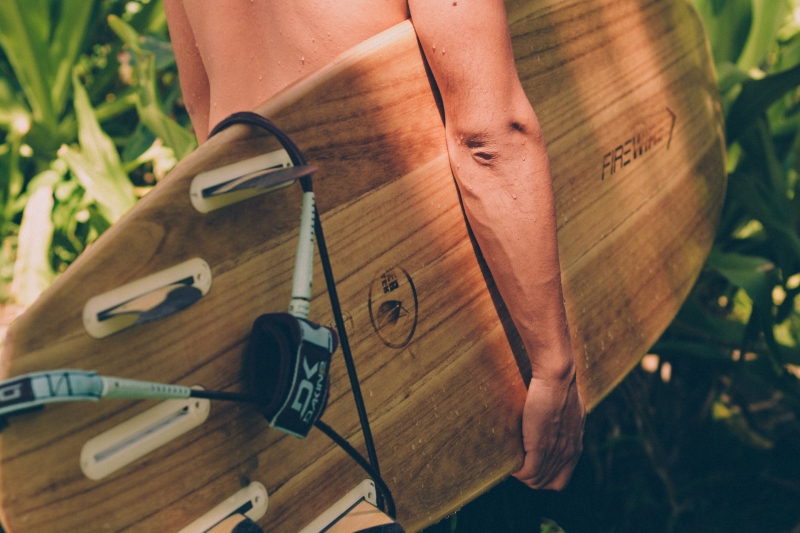 This won't be a problem if you hire a surf instructor. But if you really want to try surfing on your own, know which surfboard suits you best. Some people get intimidated by the size of longboards, but these are ideal for beginners as they're stabler and easier to balance. Soft tops are safer, too. So, if you're still working your way into surfing manoeuvres, opt for a soft top to avoid killing anyone.
5. Not knowing your foot stance
You learn whether you're a regular (surfing with your left foot forward) or a goofy (surfing with your right foot forward) during your first surf lesson. Typically, you can determine this easily by having someone push you from behind. The first foot you put forward would be the foot you'll be putting forward on the surfboard. The back leg is where your leash will go — some strap it around their ankles, while others are more comfortable with it around their upper leg. This part is more of a matter of preference; what matters is that your leash is secure enough and won't come off even in the harshest of wipeouts.
6. Not bending your knees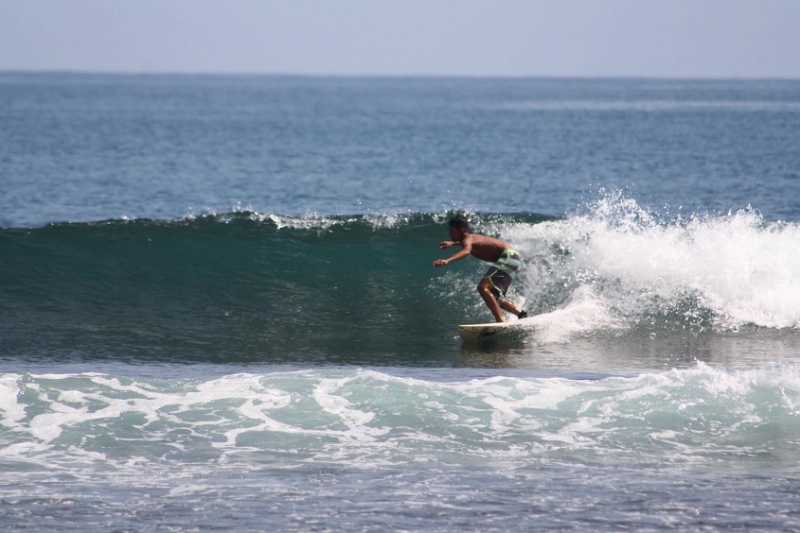 The knees play a big part in surfing — and it is not to push yourself up the board. (Do NOT use your knees to pop up!) When knees are bent low, you'll keep yourself balanced as you lower your centre of gravity. Make sure to have both knees bent, pointing towards the same direction. This way, you'll also have an easier time shifting your weight and speed. When you shift your weight forward, you gain speed. On the other hand, shifting your weight backwards slows you down.
7. Improper stance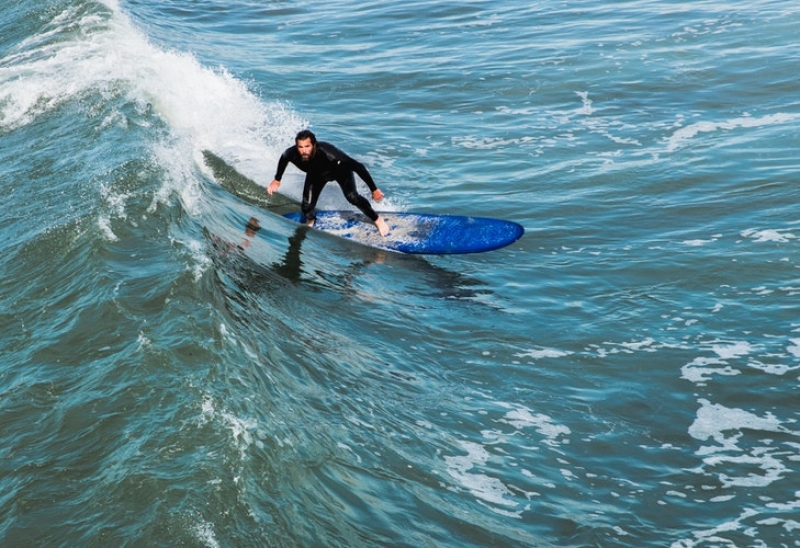 Bending your knees might lead you to bend your back as well, but refrain from doing so. When you bend down, you'll lose your balance. Just keep your back straight and shoulders up. Oh, and keep in mind to face the direction you're going. Looking down at the surfboard will, again, throw you off balance. Not to mention, you'll risk running someone over with your surfboard when you don't take your eyes off your feet.
8. Dropping in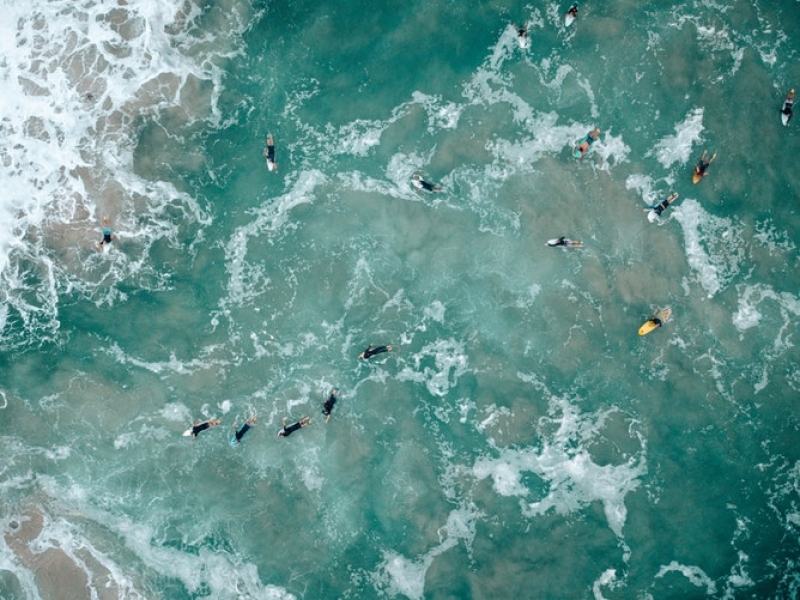 So you've survived a session without a surf instructor, but you're clueless as to why everyone in the lineup is giving you the cold shoulder. Perhaps it's because you don't know anything about surfing etiquette.
In surfing, there are many rules to remember so that everyone can have fun. One of the most basic rules is to never drop in on another surfer. (As a beginner, you could let your surf instructor worry about this, but it's never too early for you to know it..) The person closest to the peak has the right of way. If a wave is going right, the person on your left has the right of way. The same goes vice versa. If you're just learning how to surf, determining who gets the right of way can be challenging. If this is the case, I advise you to ask the surfers with you in the lineup. Don't be ashamed. It's better to seem ignorant than rude.
9. Not having fun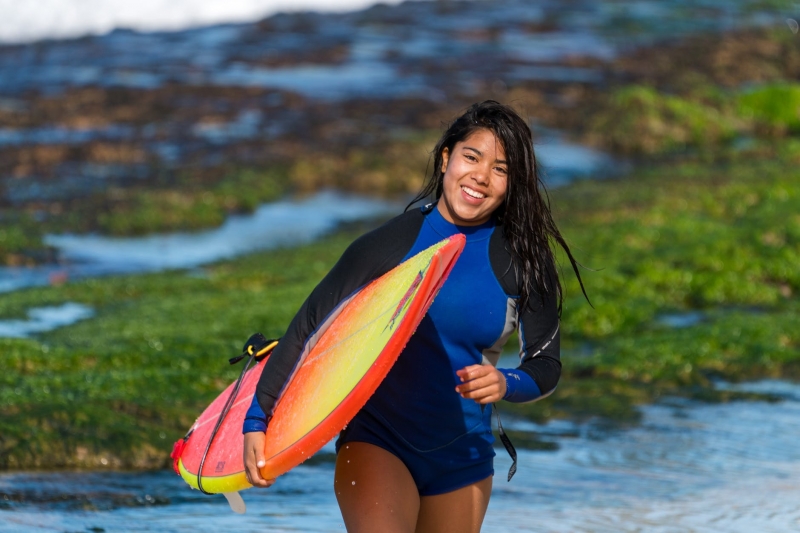 "The most important thing about surfing is that you're having fun," two-time world longboard champion (and my personal favourite pro-surfer) Kelia Moniz once said. Surfing brings an unbelievable amount of stoke. It's super fun and addictive. Of course, it's still a sport and you'll inevitably want to see progress. Sometimes, however, when you're too caught up in improving yourself, frustration might get in the way of you having fun. I personally went through this, so I know how bad it feels. Based on my experience, it's a lot harder to improve when you're too focused on what you're doing wrong. Let go. Hang loose. Have fun.
10. Not respecting the ocean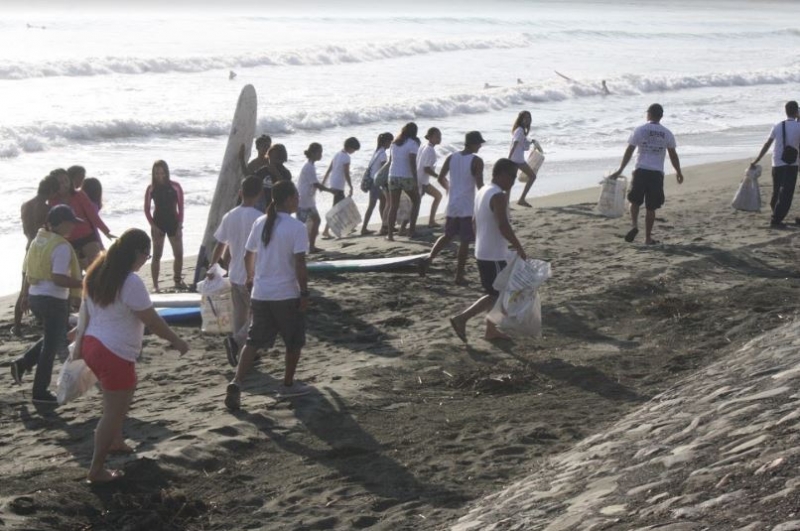 Another pro-surfer, Kelly Slater, once said: "I think when a surfer becomes a surfer, it's almost like an obligation to be an environmentalist at the same time." Because of how much time we spend at the ocean, it's inevitable that we try to take care of it as much as we can. It's our playground, after all. It's disgusting and painful to surf alongside trash, so you'll notice many surfers pledging against practices that are harmful to the ocean. As you're learning how to surf, why don't you join the movement? Several surf spots in the Philippines, like Baler, Siargao, Bohol, and La Union, have environmental movements and organisations that surfers themselves have started.
Also read: 10 Things You Should NEVER Do At The Beach
While trying out surfing is fun and easy, actually learning how to surf is a big commitment. But don't be intimidated! Like all other things in life, learning how to surf properly is a process. You'll definitely make mistakes here and there, so learn from your mistakes. Remember every wipeout, nose dive, and surfing sin you commit, and let these experiences mold you into becoming a better surfer.