Pack right, not light.
How many times were you pressured into packing as minimal as possible so you can avoid those stiff baggage expenses at the airport? While practical in many ways, some travellers take it to a point where they also slaughter comfort and pleasure in the process. And it can turn into a much bigger problem than a solution in itself.
Depending on your preferences and necessities, knowing which items to bring and leave out should be one thing that you need to start taking more seriously. I asked some of today's most followed local travel personalities about their own trip essentials to show how packing the right items can make a big difference to our travels.
Also read: Top 20 Travel Blogs in the Philippines to Inspire Your Wanderlust
1. Angel Juarez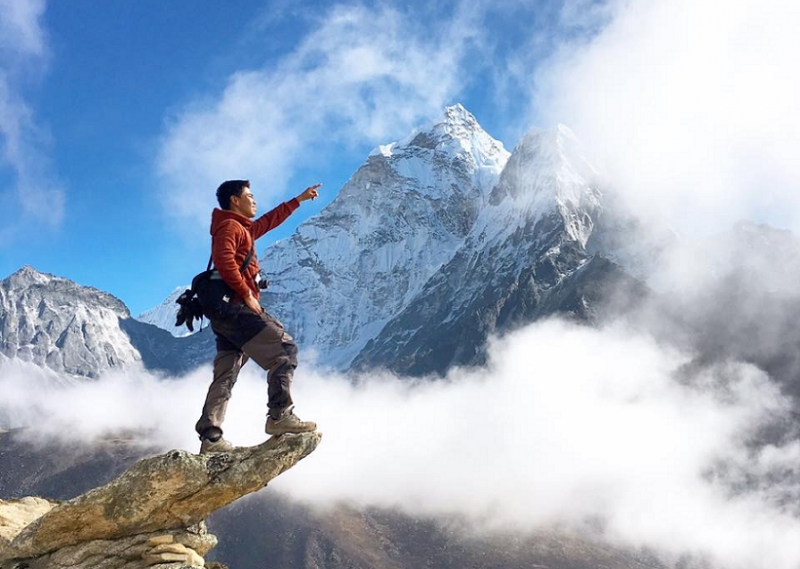 "I make sure to download an offline map before going to a place. This saves me data charges from using online apps and allows me to navigate confidently especially abroad. I use maps.me as I find it reliable, user-friendly and really helpful. It has a GPS support that can track your location, distance to your destination, nearest attractions, travel time and more! It was notably helpful during my Nepal and South America trips. I was surprised that even the trails in Himalayas and Andes are mapped in detail. Best of all, it's free!"
2. Kach Medina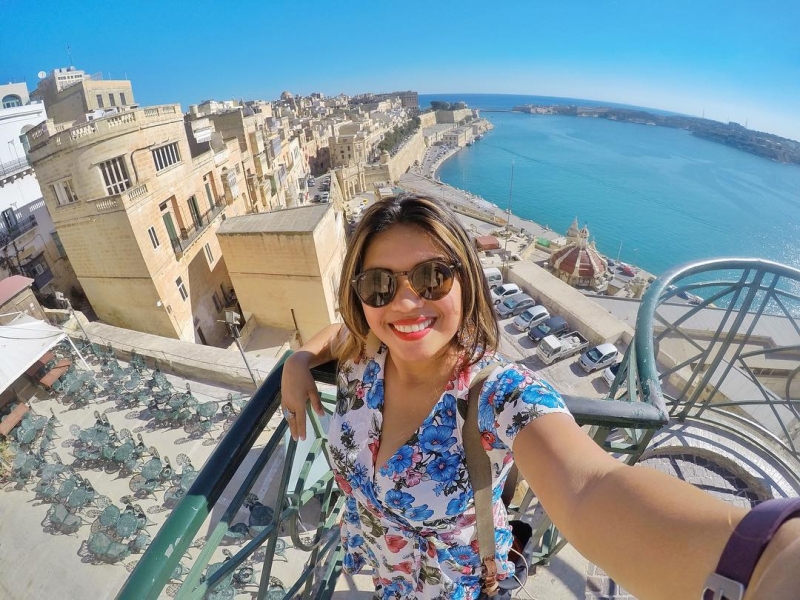 "As a traveller, I need the following wherever I go — a shawl, this reusable bag that is really easy to fold, a universal adaptor (I have three all the time) and backup batteries and power bank. I also travel with a card reader, external hard drive to copy my photos, and my laptop and headset wherever I go since I can't work on my phone."
3. Claude Evangelista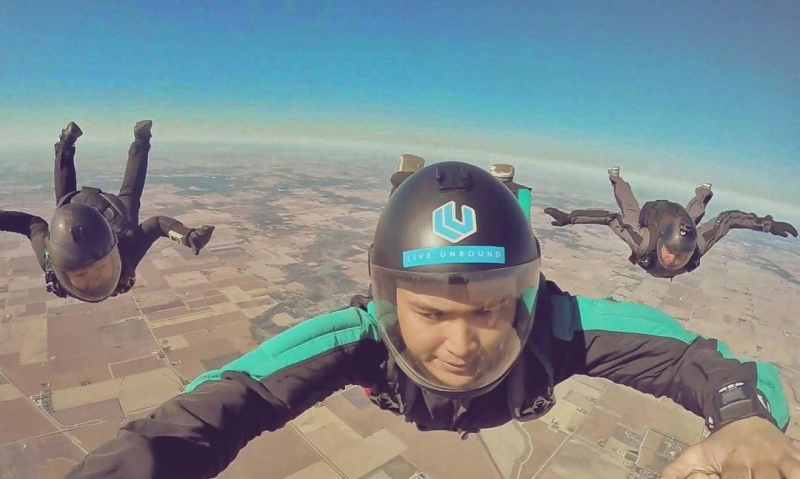 "As a travel filmmaker, there are only two things that are truly important to me. My assignments, which usually are doing intense crazy ass adventures and more importantly, filming those adventures the best as I can. And so my essentials aren't light at all.
I bring a camera bag that has my cameras, lenses, batteries, chargers, card reader, hard drives and a laptop. And an even bigger bag that has my parachute, helmet or scuba gear, and I always have an underwater housing and a drone. These may seem slightly overkill but all these are very crucial for my work and therefore I never consider leaving them out of a trip. I bring thin light clothes, and I put those clothes in the corners of my bag and use them as an extra padding to protect my fragile equipment or gear."
4. Mervin Marasigan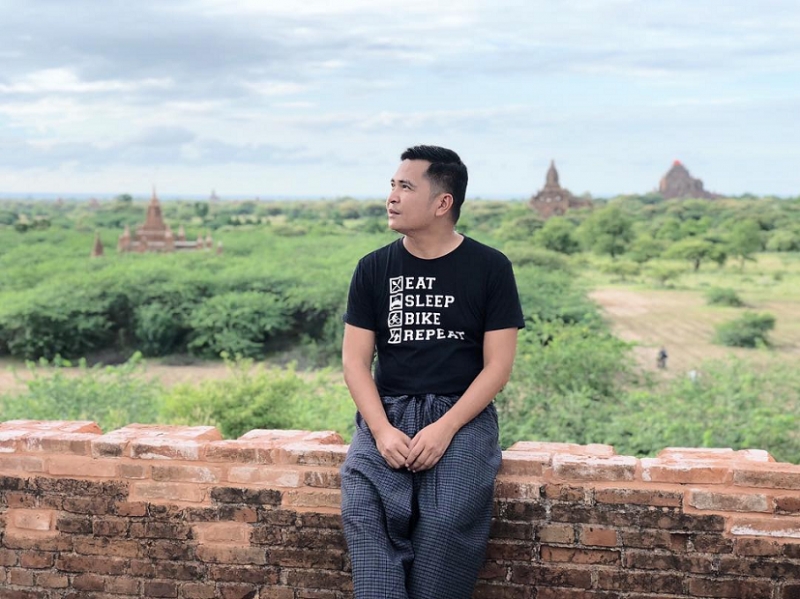 "Every time I travel, I always bring a sling bag with a lot of pockets and compartments to hold and organise the important things I need during my travels. This also allows me to have easy access to my valuables and travel essentials such as my wallet, passport, mobile phone, power bank, sunglasses, and others.
It is important for me to have a small sling bag that I can place in front of me especially when travelling to crowded places such as Bangkok because it gives me peace of mind knowing that it is always close to my body and will not easily be a target of pickpockets. Whether in local or international travels, my sling bag has always been one of the most important items in my travel must-have list."
5. RJ Abellera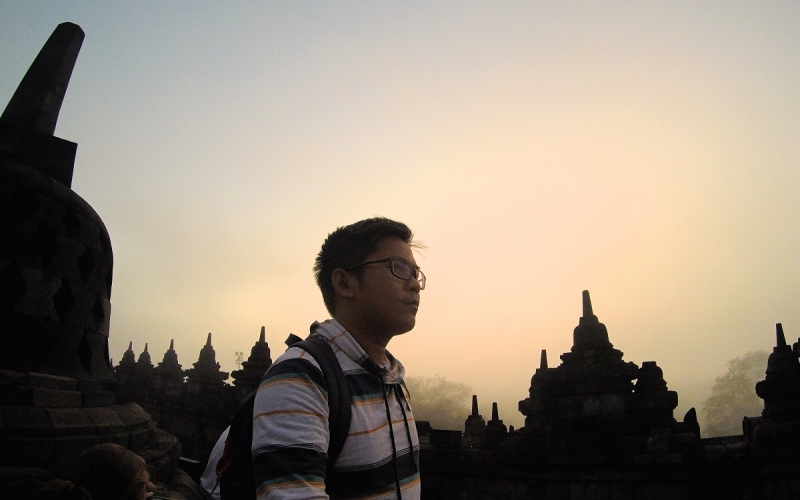 "Two of my must-have travel essentials are my neck pillow and drawstring bag. These two really helped me during my 100-day Southeast Asia backpacking trip. Having my 40L backpack from one country to another, a drawstring bag secures my gadgets and belongings on day trips and city walks. Neck pillow, on the other hand, offered comfortable sleeps during 24-hour bus rides, waiting games on airports, and at any random place where I was forced to have a nap."
6. Karl Presentacion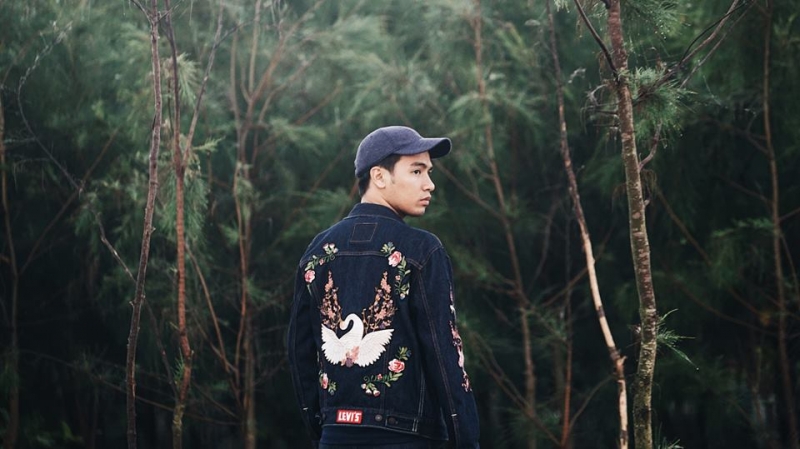 "I always hear the words 'pack light' whenever we prepare for travel, but you don't want those #ootd's to get left behind. Then it's time to change the game to 'pack properly' instead. Don't just dump things, try to maximise the space in your bag. Packing cubes or bag organisers should come in handy. Be OC and trust me, it really works!
My camera is my second pair of eyes whenever I travel. But don't save up for memory, create memories instead. My mobile phone is also my personal one-stop-shop while travelling. It could be my wallet, plane ticket, identification, map or anything I left at home. And when I feel homesick, I'm just one dial away from my loved one. Most importantly, don't ever forget yourself, take good care and consider your accountability in every action. We can be at ease by sheltering the culture, people and the environment. Keep in mind that respect is the most valuable attribute on your travels."
7. Marc Nelson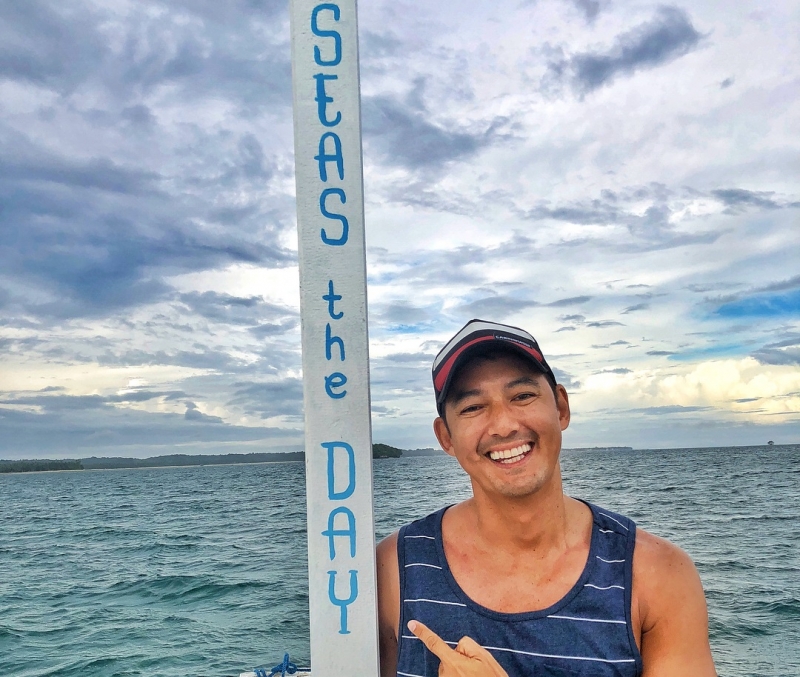 "My travel essentials include an iPhone X, it books my flights, accommodation and transfers. It's also my camera and photo editor as well as my diary and translator. Sustainability kit, this includes my reusable canteen, collapsible coffee cup, steel straw, shopping bag and reusable cutlery. It's all part of being a responsible and eco-friendly traveller wherever you go. An iPad, for reading books or catching up on my favourite series. Waiting for flights or sitting on planes seem to be the only time I have for these guilty pleasures. Hoodie and Headware scarf, I get cold easily when I travel, so this keeps me comfy enough to get some sleep (I'm currently writing this in a freezing airport at 2am). A smile, the most important thing in anyone's travel arsenal. It'll open more doors and make you feel more welcome than any passport."
8. Lilliane Cobiao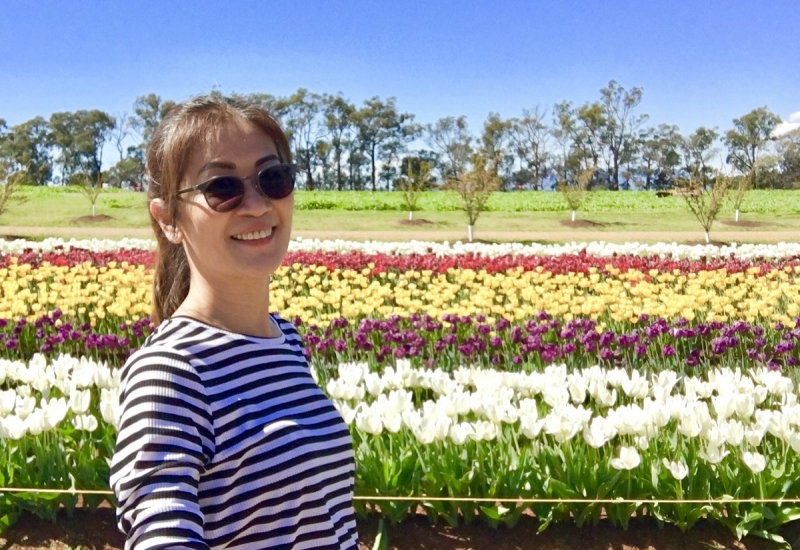 "For me, it's my iPhone because it serves multiple functions during a trip. It has an amazing camera. You have Google Maps to always find your way. You have instant messengers, the Uber app, bank app, airline app, Agoda and Airbnb app. I'd be completely lost if I didn't have my iPhone today. So crazy because I started my travel life way before I got it."
9. Nicole Andersson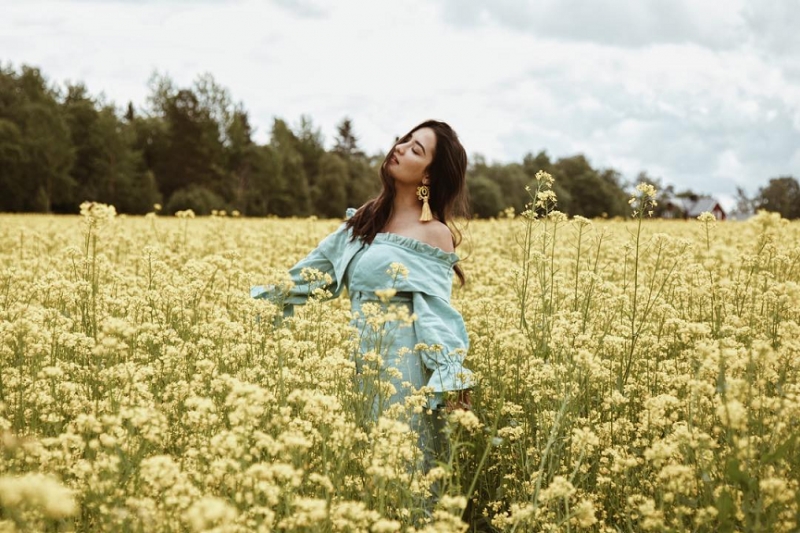 "Having pocket wifi is such an essential for me 'cause I always like to do research on all the places I go to and find reviews of cafes and restaurants nearby. I also always bring my smartphone that can take good photos and keep me connected wherever I am. Finally, I always bring an extension power strip 'cause I hate having to look for so many plugs for all my gadgets."
10. Robi Domingo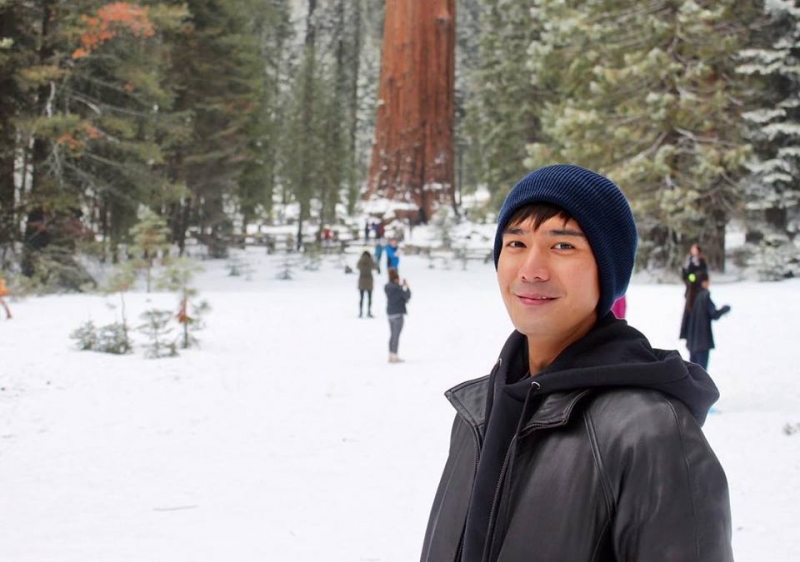 "Travelling has been my game for the past years because of the nature of my work and here are some of the travel essentials needed if you want to be a lakwatsero. If you're into travelling, you need to have a bag — a backpack or fanny pack would do. Get the one which is not the 'Alta' kind so you won't have to worry about it getting dirty or scratched. Get something that you would be most comfortable with. In the age of social media, you would need a good camera or a camera phone to document anything and everything. I go with the latter one so it would be easier. You would need a good sim card or pocket wifi just in case you get lost. I encourage you going around but of course, you also need to find your way back home.
Battery packs and chargers are essential too because face it, your phone is part of your body already. Not because you are an influencer or vlogger, but it is important to bring it around. And for me, loose change. I have experienced going around bringing money with me but sometimes the best parts of the trips like getting train or bus tickets require change, also some street food stalls prefer that. So try to get more coins instead of bills to avoid hassle."
Also read: Suitcase Packing: 8 Ways To Do It Better
When it comes to travelling, being prepared nowadays doesn't stop at booking your flight or hotel ahead of time. It's also about packing items that work, whether they're clothes, accessories, smartphone applications or our own attitude. Once you get these down, a pleasant and hassle-free trip won't be far from happening.