As someone who enjoys her fair share of travel, I feel that I'm constantly on the lookout for anything to make my life easier while I'm on the go. Of course, there are the usual must-haves that I like upgrading every chance that I get: a sturdy suitcase, a handy toiletry kit, and a trusty power bank. But when my funds allow it, I like to go a little crazier and treat myself to travel gadgets designed to address the small problems I run into whenever I'm on a trip (read: first world problems!).
Also read: 10 Expensive Travel Investments You Won't Regret Buying
Here's a list of super-cool travel gadgets I'll be keeping on my wish list until my next big splurge. Keep scrolling and check them out — maybe you'd like to add them to your own wish lists, too! 
1. Small travel steam iron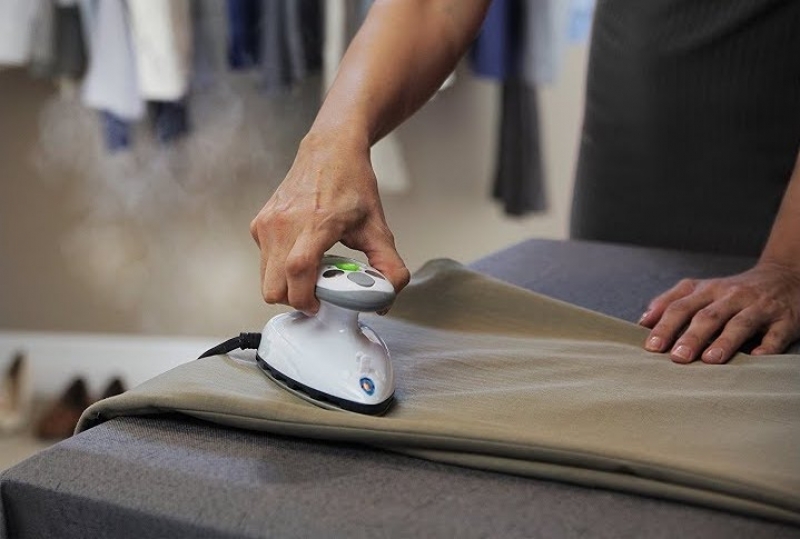 I don't know if it's just me, but I tend to avoid packing button-downs and any clothes that easily crumple when I'm travelling. Irons aren't always available at our chosen accommodations. And when they are, we can't always trust them to be of good quality.
Specifically designed for those on the go, a tiny steam iron will definitely come in handy for those travelling on business  — or any traveller who can't stand it when their clothes get creased! Available in conveniently small sizes (the smallest is just the size of a computer mouse!), this handy travel gadget won't take up much luggage space. So, we can say goodbye to garment bags and other bulky accessories made for keeping our clothes wrinkle-free!
2. Pocket-size wash bag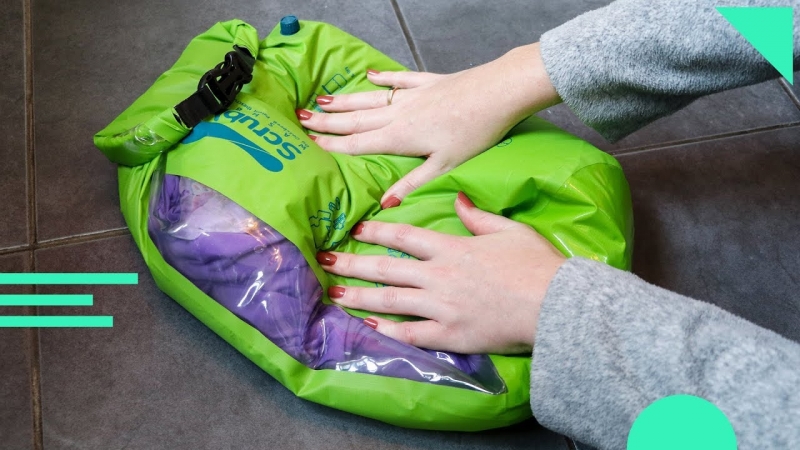 Do you enjoy going on long camping trips? Or, maybe you're a seasoned budget traveller who prefers packing light. In any case, a pocket-size wash bag is useful for anyone who has to do a little laundry while they're on vacation, but doesn't have the necessary facilities.
This lightweight travel gadget will get your clothes squeaky clean in almost no time! It comes with a flexible washboard, and all you'll need is two to four litres of water and some washing liquid. Just make sure you have somewhere to hang your clothes to dry!
3. Portable vacuum or travel compressor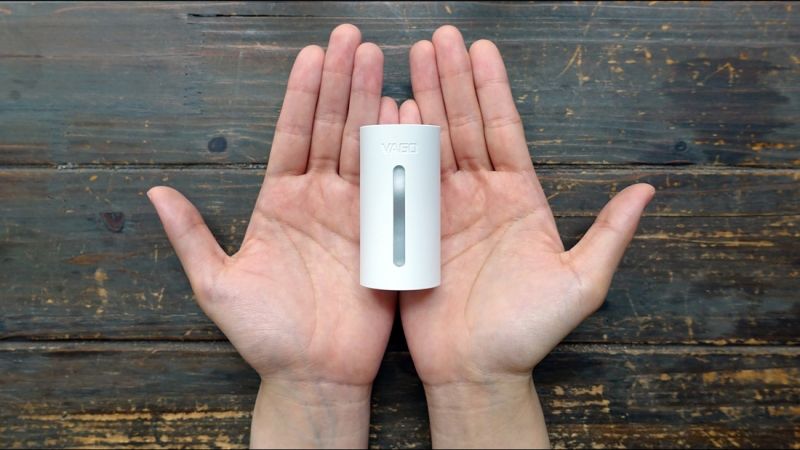 Useful for shopping trips and vacations that require you to bring bulky winter wear, a portable vacuum or travel compressor is made to remove all the air inside your suitcase. 
How do you use one, exactly? A travel compressor comes with vacuum bags, which are specifically designed to be paired with it. All you need to do is place your clothes inside one of the bags as you would with a packing cube, zip it closed, and then screw on the compressor. Wait for a minute, and voila! Your vacuum bag is condensed to nearly half its size.
Tip: Because your clothes will inevitably get crumpled in a compressed vacuum bag, you might just want to use this when packing your laundry for your trip back home!
4. All-in-one universal travel adapter with multiple USB ports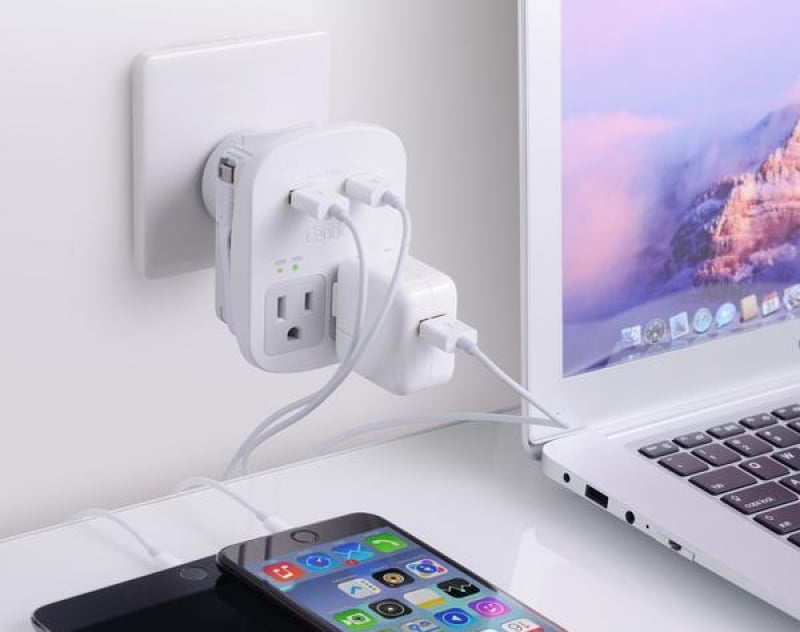 Over the years, I've made it a point to never travel outside of the Philippines without my trusty universal adapter. If unprepared, you'll either have to borrow one from the hotel or purchase one at a local hardware store — which isn't so bad, unless you're visiting a non English-speaking country. (Which is exactly what happened to me and my family.)
A tested-and-true travel hack? Pair your universal travel adapter with a USB charging hub. This way, you won't need multiple adapters — and you won't have any trouble if there's only one electric socket available!
But if you want to take things a notch higher, go for an all-in-one universal travel adapter! The best kinds are designed to work in over 200 countries, and come with multiple standard sockets and USB ports.
5. Digital hanging luggage scale
Seriously, everyone should have one of these! They're particularly useful for those who have trouble packing light — especially those who are often surprised by the need to pay overweight baggage fees.
With enough power to handle bags or suitcases of up to 50 kilograms, this travel gadget allows you to measure the weight of your luggage anytime, anywhere. It's small enough to fit in your pocket, and it's easy to use, too! Just hook it to your suitcase, lift it, and the screen will give you the numbers.
6. Water purifier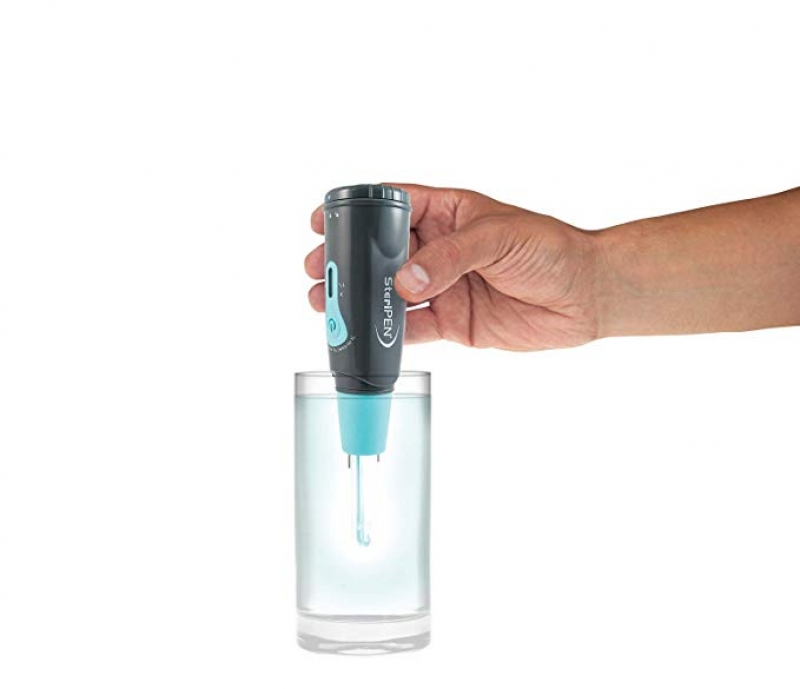 A water purifier will really come in handy if you often travel to remote locations, or places where anything other than bottled water isn't guaranteed to be safe. Not only will you save yourself from possibly contracting any diseases, you can save some extra cash, too!
A rechargeable water purifier pen is one cool option. In under two minutes, it can eliminate over 99.9% of bacteria in one litre of water! With one charge, you can purify up to 50 litres of water. And in total, it's good for about 8,000 uses. Does that sound like a great investment or what?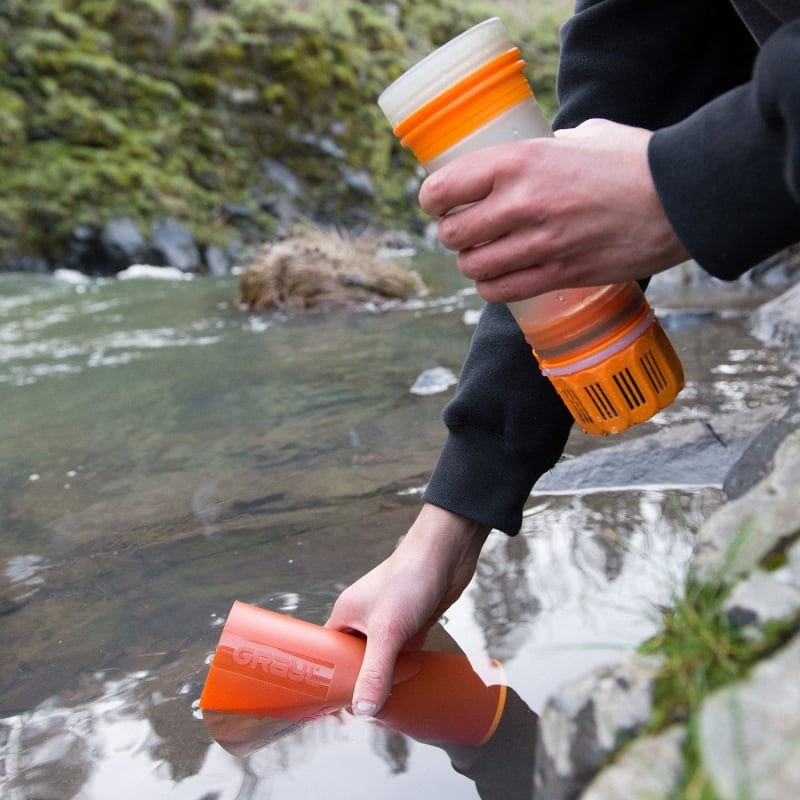 A great alternative would be a water purifying bottle. This half-litre bottle is equipped with a replaceable purifier cartridge, which you can use to treat up to 150 litres of water. Amazingly, it can transform any tap or clear natural water into pure, drinkable water in just 15 seconds!
7. Portable espresso machine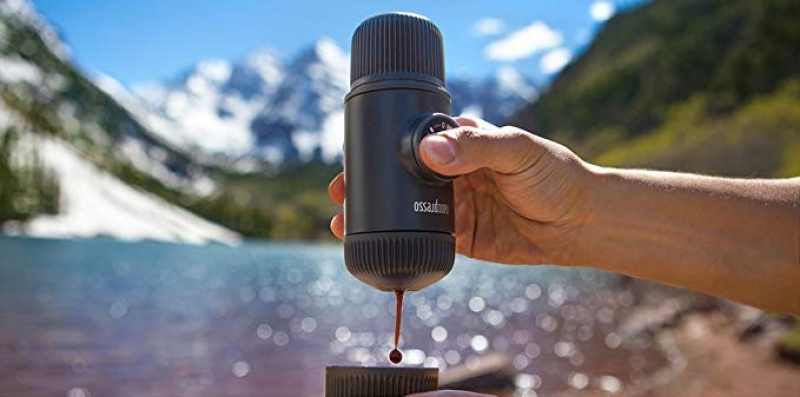 Calling all coffee lovers! How cool is this portable espresso maker? It's just a little bigger than the palm of your hand, and comes with a detachable cup. The only other things you'll need are hot water and some finely ground coffee.
Armed with this travel gadget, you can enjoy a rich, bold espresso no matter where you are. Even the most discerning palates approve of the espresso this device produces!
Also read: 7 Travel Essentials Every Coffee Lover Must Have
8. Smart suitcase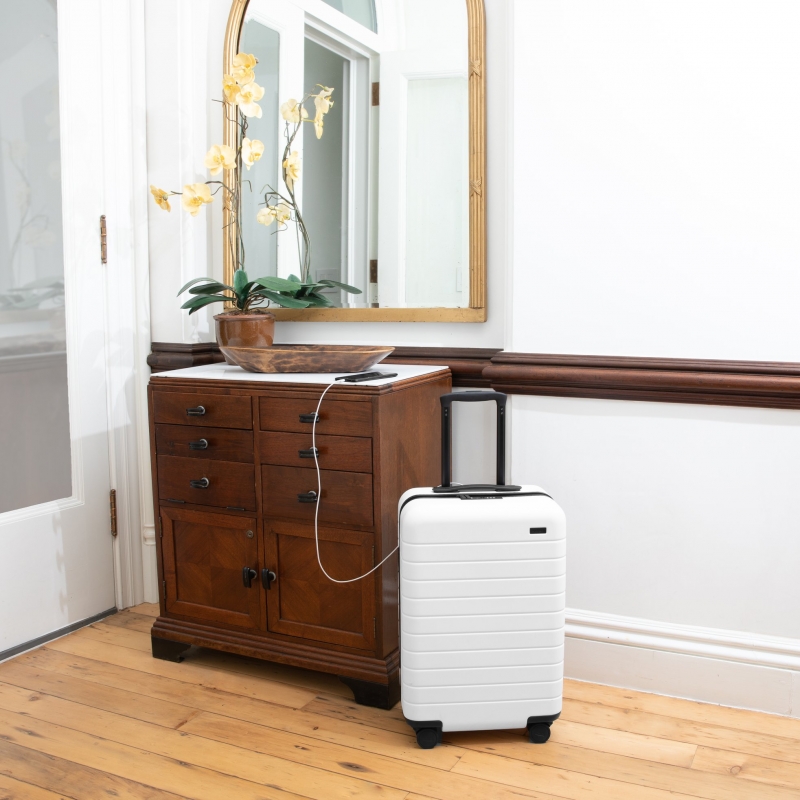 While some prefer to purchase simple suitcases that won't break the bank (and won't break your heart when they've been thrown around before baggage claim), others believe that a high-quality suitcase is an important travel investment.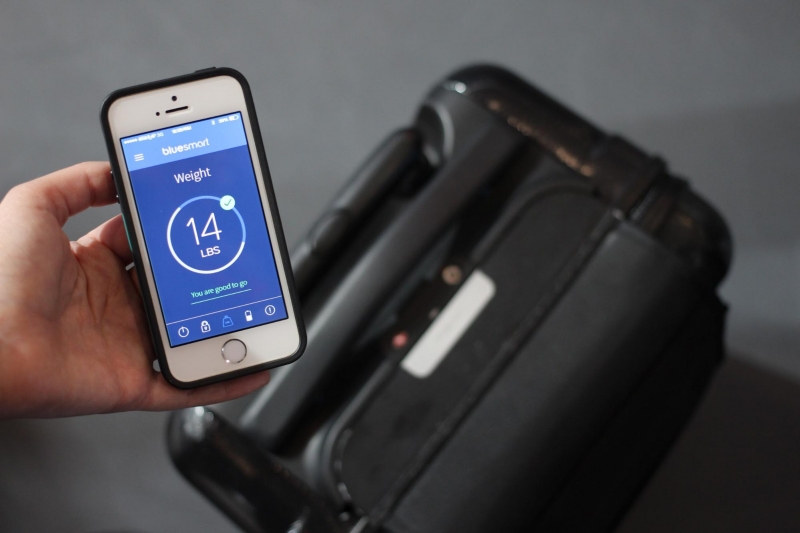 Smart suitcases are definitely a level up from your regular travel bags. They're often hard-shelled and packed with features you never knew you needed, like charging capabilities and mobile app-controlled GPS tracking. Others even come with remote locking features (via app or Bluetooth), as well as built-in digital scales. How could we possibly resist?
9. Waterproof solar charger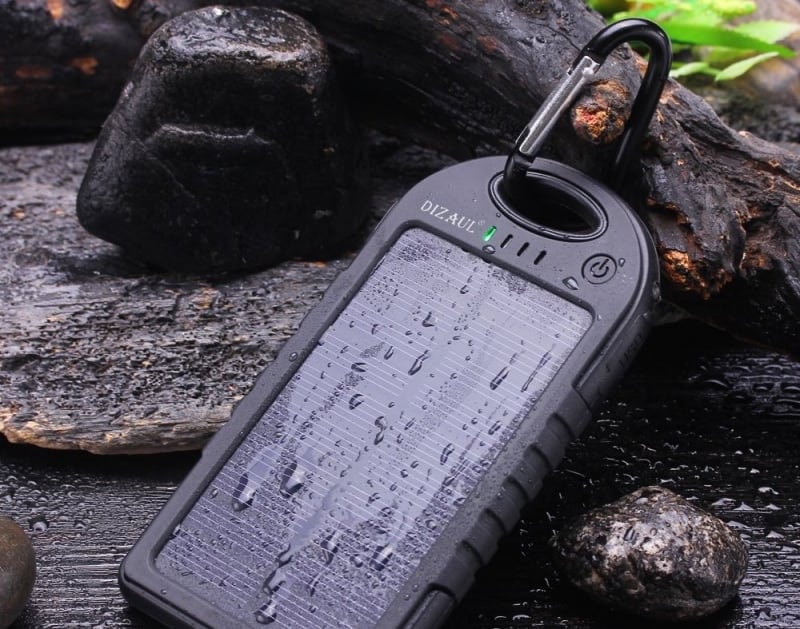 Environmentalists and eco-travellers will have a soft spot for travel gadgets like this one. It comes with two USB charging ports, and can be charged both electrically and through solar power. It's great for those who can never seem to remember to charge their power banks, too!
Ideal for campers and travellers who spend a lot of time under the sun, this lightweight solar charger is also built to be both shockproof and waterproof! It also comes with a carabiner, so you can clip it to your bag and let it charge via its solar panels when you're on the go.
10. Rechargeable heated insoles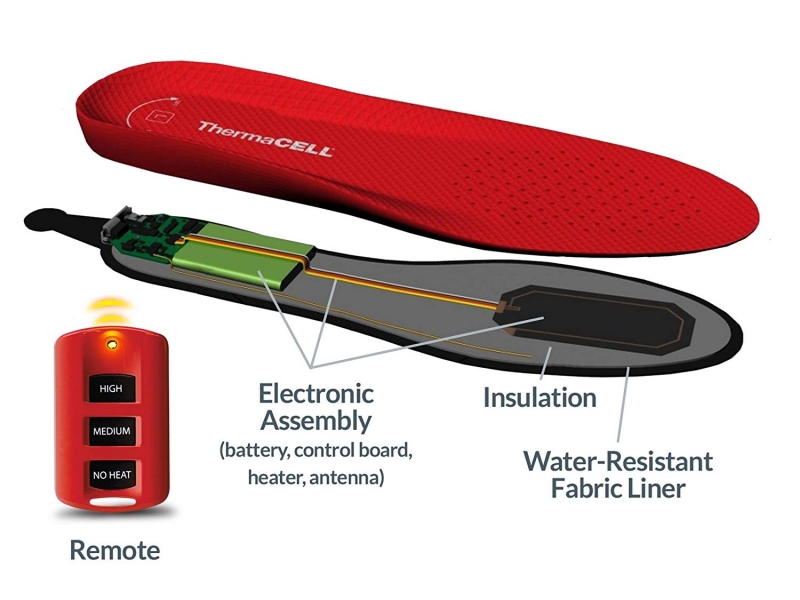 When travelling to a wintry destination, especially one where temperatures fall below zero, my feet are usually the first to freeze. No matter how many pairs of thermal socks I wear, or how fuzzy my boots are, they never seem to be enough to keep me warm. And once my feet are cold, my whole body follows. As someone who literally gets cold feet, it amazes me that rechargeable heated insoles even exist!
According to reviews, these insoles are some of the best winter travel gadgets money can buy. They're built with state-of-the-art thermal technology, and are designed to keep your feet warm and dry. They even come with a thermostat-driven remote-control system, allowing you to choose among three warm temperature settings!
Also read: Pinoy Traveller Must-Haves: 16 Eco-Friendly Travel Items
So, which one of these travel gadgets are you getting? Happy shopping!