Part of the fun in travelling is having an excuse to go shopping. But, that isn't any fun when you're already on vacation only to realise you've spent half your travel budget on items you bought for your trip.
By now, you've possibly realised that you'd rather spend your hard-earned money on experiences. That's what most travellers do, anyway. But because we've hopefully grown to be more practical throughout the years, it's also important for us to take note of what we should invest on when we decide to go on another shopping spree.
Also read: 10 Things You Never Knew You Needed on a Budget Trip
1. Power bank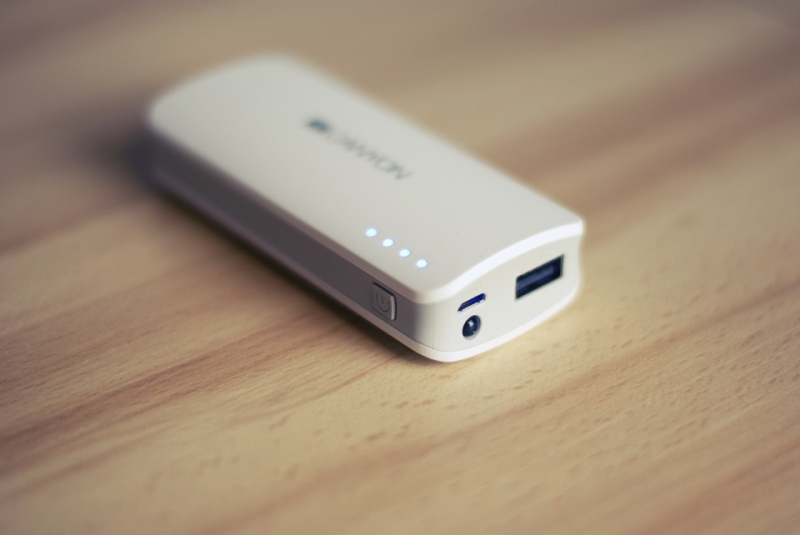 Good news! I'm assuming this can be ticked off your list of things to buy, because really — who doesn't own a power bank yet?
This piece of device is super important when travelling, especially if you depend on your gadgets for maps, translation apps, communication, and entertainment. And honestly, I'm having a hard time thinking of anyone who doesn't depend on their gadgets during trips.
2. Packing cubes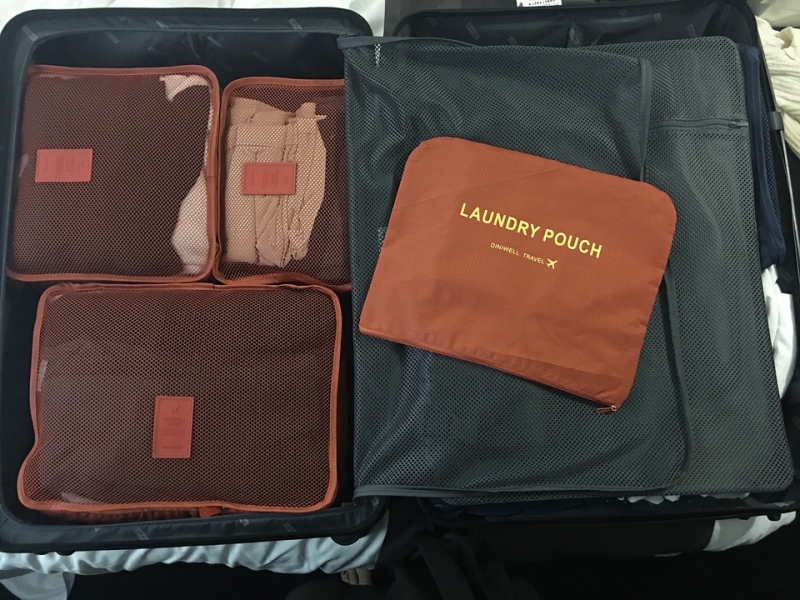 No, I am not putting this in just because I'm a fan of neatly packed luggages. (Full disclosure: I really am. I mean look at the photo above — it's so beautiful!) I'm including this because packing cubes help you save time, and as the saying goes — time is gold. Imagine saving yourself from the hassles of searching through the deepest darkest layers of your luggage for that shirt you want to wear. Plus, packing cubes let you neatly pack your clothes so you won't need to deal with wrinkled shirts. Take note that some hotels charge extra for ironing services. You might want to skip that by packing carefully.
Aside from this, packing cubes also serve as guidelines for travellers who haven't mastered the art of packing yet. The different sizes of the cubes allows us to limit our clothes to only the essentials. That's right — no more five just-in-case clothing items for you. With packing cubes tidily sitting on your luggage like Tetris, you can easily see if you still have enough space for pasalubong. Packing cubes save you from pricey excess baggage fee.
Tip: Higher quality packing cubes can cost you around ₱2,000. But then, it's your choice if you want to settle for cheaper brands.
Also read: Suitcase Packing: 8 Ways To Do It Better
3. Smart anti-theft backpack
Perfect for travellers who work on the road, the smart anti-theft backpack has a laptop case and an integrated USB charging port. That basically means you can charge our phone effortlessly without having to hold your power bank in your hand. All you have to do is connect your charged power bank to the built-in cord inside the bag. Then, you connect your charger to the USB port outside the bag.
Backpacking and commuting are made easier with this backpack, too. No longer would you have to worry about thieves stealing your valuables behind your back (literally), because this bag has hidden zippers. Take it up a notch and get the waterproof version if you usually find yourself near bodies of water. Or even if you're just clumsy.
4. Swiss Army knife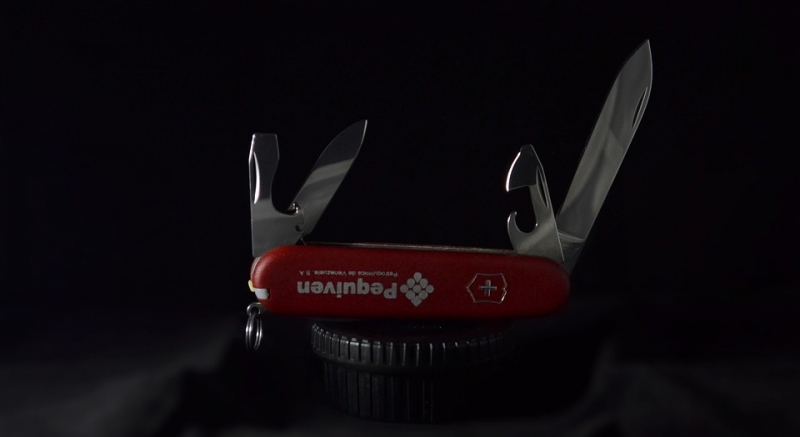 Aside from your phone, the Swiss Army knife may just be the most versatile little device you should have with you when travelling. Most pocket knives have a pair of scissors, a blade, a bottle opener, a corkscrew, a can opener, screwdrivers, a metal file, and a wood saw. In other words, it carries most of what you'd need in cases of emergency.
I suggest you look into buying one if you're going on a long-term trip. Having a Swiss Army knife entails a lot of benefits when you're living in a foreign land. It can even help you save money on food (i.e. when you decide to have canned goods for dinner, or pack crackers with slices of cheese for a tour).
If you're truly looking for an investment, then splurge on a high-quality Swiss Army knife brand. Some of the best Swiss Army knives can withstand time and disasters, so you can even pass it on to your future children — a mark of a true investment.
Tip: Make sure to check in your Swiss Army knife to avoid it getting confiscated at the airport.
5. Universal power adapter
Again, if you're dependent on your gadgets when you're travelling, you should consider buying a universal power adapter. And I'm not just talking about the ones you can buy from the hardware for ₱20. I'm talking about a powerful adapter (pun intended) that can plug in your chargers into the multiple types of electrical outlets around the world. You might even want to consider getting an adapter with a built-in converter. This allows voltage to adjust to the compatible electrical voltage of the plug, because not all countries have plugs with the electrical voltage of 220 Volts.
6. High-quality skincare
Travelling can ruin your skin. So, you have to pay extra attention to the products you're using. You might even need special products for different seasons, especially if you travel all year round. This isn't just for vanity. This is also about your health. If you can, consult a dermatologist to know how to specifically protect your skin. And remember, you can't just take in the sun without putting on sunscreen. Think about your future!
Also read: 12 Must-Have Self-Care Items to Pack for Your Travel Kit
7. Amazon Kindle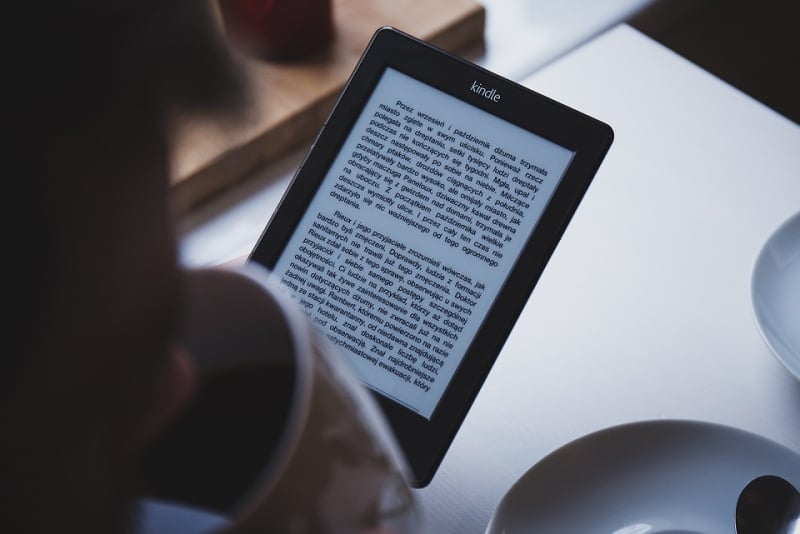 Unfortunately, not all airplanes have built-in television screens on their seats. Sometimes, you just really have to equip yourself for hours of immobility.
A cheaper alternative for a tablet, the Amazon Kindle is a great entertainment device for readers. Instead of bringing multiple books at a time, you can instead read everything you want from this gadget. Having this, you won't have to worry about draining your smartphone's battery either.
8. Global WiFi hotspot
Travelling overseas, especially alone, can be nerve-wracking. But thanks to technology, we don't ever have to really be alone and clueless in foreign soil.
If you're like me who can't trust herself with directions, invest in a global Wi-Fi hotspot. This way, you won't have to panic when your hotel doesn't provide guests with Internet access. Or when the receptionist can't understand you.
9. Noise-cancelling headphones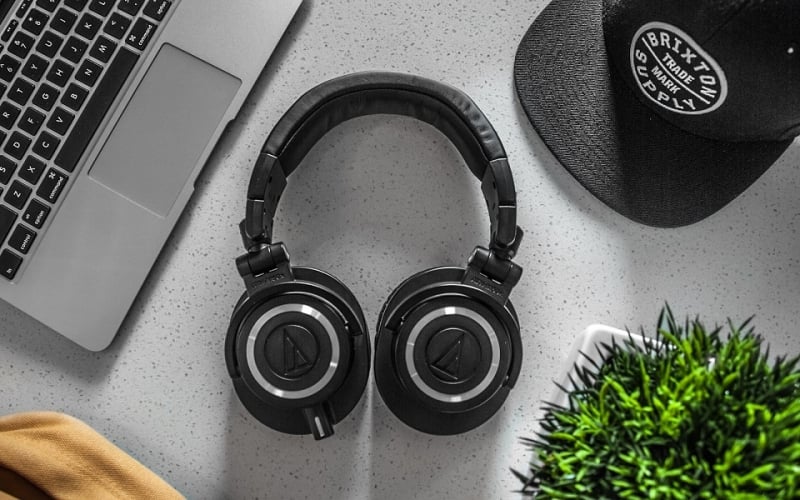 This is a great investment for travellers with sensitive ears. Tired of the crying baby behind your seat? Stressed about turbulence? Desperate for a proper video call where you can actually hear those on the other end of the line? If you're looking for some peace, noise-cancelling headphones let you tune out the world. The best thing about this is you can use it everyday, even during your long commutes.
10. Quality luggage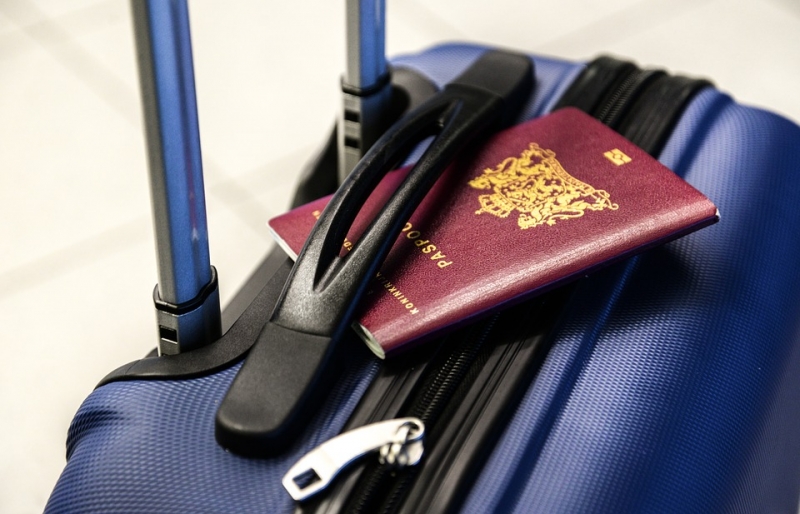 For travellers, nothing screams investment like a good and sturdy luggage. Owning a quality luggage frees you from additional baggage stress — from bad wheels and broken zippers to total luggage breakdown. The last thing you'd want is for you to have to splurge on a new luggage because your old one gave up on you.
As branded luggages may be truly expensive, it's best that you do your research before buying one. Assess the size, material, quality, and portability of the luggage you're eyeing. Ultimately, the best luggage you can buy is the one that best suits you.
Also read: 25 Backpacking Essentials & Items for Your Next Big Adventure
While it's ideal to own all these items when you're a traveller, it isn't always necessary. Take note that this list is merely a suggestion, and you don't  need to own every single item stated here. Weigh your budget first, and prioritise your travel investments according to your needs.