When you've situated your mind, body, and spirit to embark on a new travel venture with an itinerary in hand, what else should you prepare? Well, you obviously can't go very far without a properly packed luggage or suitcase. It doesn't surprise me whenever I hear people saying that packing and unpacking is their least favourite part of travelling. It's a messy errand, and sometimes, it'll even cost you a lot of time.
Don't we all wish someone could just do this bit for us as we save our energy for the overseas or out of town trip? As responsible adults though, of course, we want to take care of packing our own needs. I for one, always see to my own luggage to make sure I won't encounter any inconveniences on my trip. Here are a couple of tips that will make packing easier for you.
1. Make a list
Yes, a list. THE list. As much as possible, write it according to the level of priority. It may seem unnecessary at first, but it's helpful for many reasons. One, when you list down everything you need to pack, it saves you the effort of trying to remember what to pack next when you're already in the middle of packing. Two, it saves you time. You already have a list, just turn to it for reference instead of deciding what you should and should not be packing. Three, it will help you see what you've missed once you've finished initial packing. Trust me, if you're the type who always seems to forget something at home before a trip, writing a what-to-pack list is a great habit to start.
2. Make use of packing organizers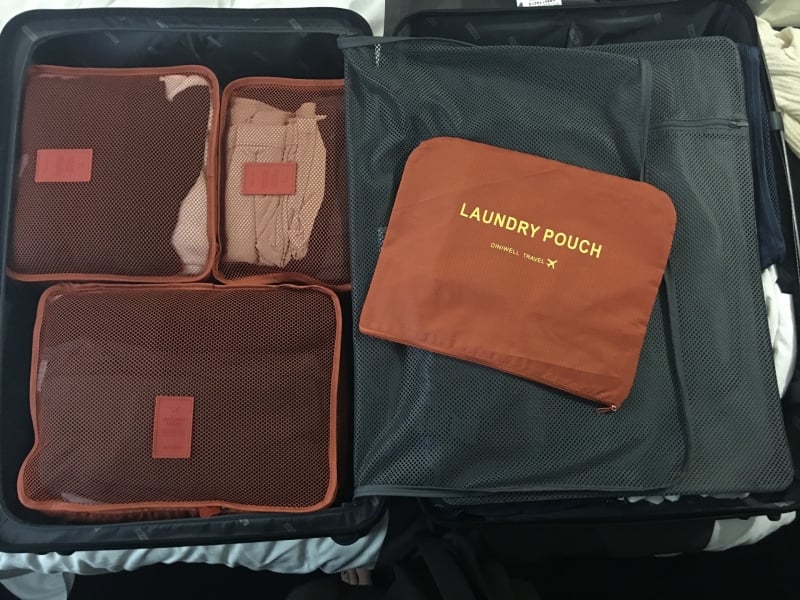 Organizers are yet another lifesavers for fixing the contents of your suitcase. You can sort your items accordingly and label the organizers according to toiletries, sleepwear, coats, underwear, etc. You can even go for colour-coordinated organizers. This will make it easier for you to find what you're looking for when you unpack and repack. No need to rummage the whole suitcase to get what you need. Just reach for the specific organizer bag.
3. Roll your clothes, don't fold
This isn't for all kinds of clothes, but if you haven't heard already, rolling your tops and underwear can actually lessen the wrinkles on the fabric compared to if you fold them. Clothes on a hanger can be put in a plastic dry cleaner bag before you roll them up. This technique is quicker and saves a lot of space in your organizers and suitcase. However, dresses, skirts, pants and stiff fabrics are better off folded. At the very least, you get to be quick when sorting out your other clothing. That's always a plus!
4. Put vitamins in a pill box or ziplock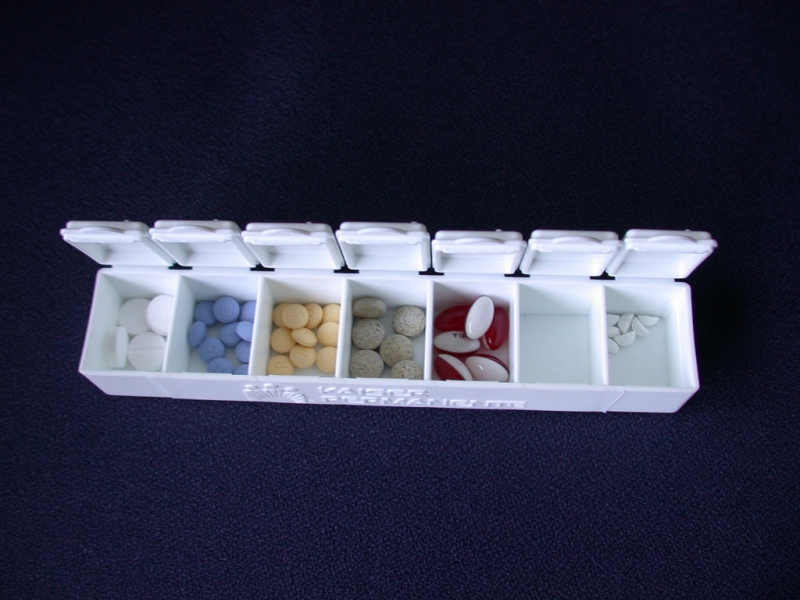 I usually keep a stash of medicines both in my carry-on and check-in luggage. You never know if your luggage is going to get delayed, so better be safe than sorry. Pack at least two day's worth of your vitamins in your carry-on bag, and pack the rest in your suitcase. You can either put them in transparent ziplock so it's lighter, or you can put them in a pill box where you can arrange your vitamins according to your liking. Don't ever forget your medicines! You'll be forced to spend more if you end up buying them away from home.
5. Pack rubber bands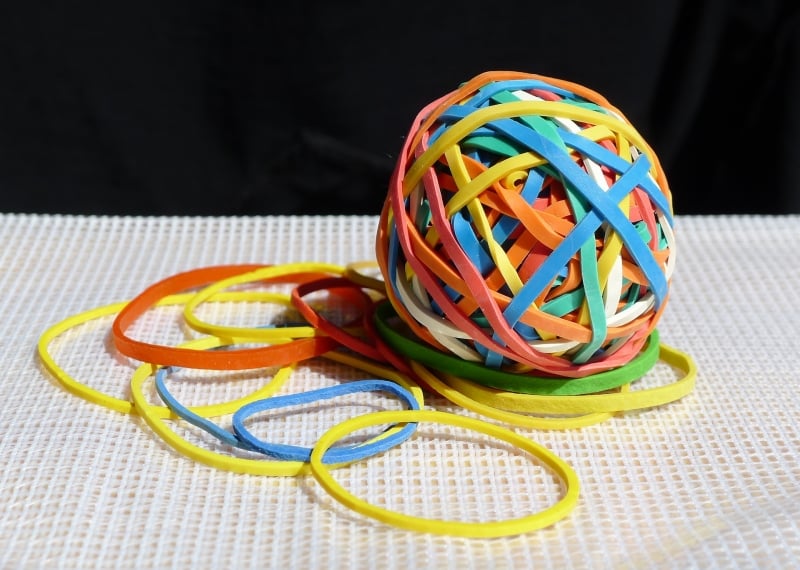 Rubber bands can hold small items together like souvenirs, writing materials, containers, etc. They are useful tools to avoid unnecessary scatter in both your carry-on bag and suitcase. I can't even tell you how many times I personally wished I had brought some with me when I was rummaging through my backpack or reorganizing my suitcase to prepare for the flight back home. There always seemed to be smaller items that couldn't go with my other organizers and were better off bundled together by a tie or rubber band. You'll be surprised how helpful this is when the time comes.
Also read: 10 Brands To Look For When Choosing A Travel Backpack In The Philippines
6. Bring masking tape or duct tape
Yes, this one's basic, but sometimes we take it for granted. If you're taking a plane somewhere and checking in your suitcase, seal your liquids with masking tape to avoid spills. Even I neglect this from time to time, but in my recent travel abroad, life finally gave me a smack on the face when I saw one of my face oils had slightly spilt. Imagine if that happened to your favourite shampoo, conditioner, body wash, etc. You'll have to make do with hotel complementaries. Not that this would be bad, but once upon a time, you planned to use your own bath items.
Some travellers also like duct taping their whole suitcase whenever they check-in. They do it for security purposes, and so that it'll be easier for them to notice if their suitcase was indeed opened in transit. If you want to take extra precaution, you might want to consider doing this too.
7. Leave space for souvenirs
We get so caught up in getting all our belongings to fit in our luggage that sometimes we forget one very important thing: more space. You will need it if you plan on buying souvenirs during your trip. Don't get carried away by making the contents of your suitcase look extremely organized where every organizer or item has its place. Leave a significant amount of space or a free area inside your luggage where you can comfortably store your souvenirs without squeezing them in. It'll save you a lot of trouble when you repack going home, and remember when it comes to packing, you need to be a forward thinker.
8. Don't check-in essential items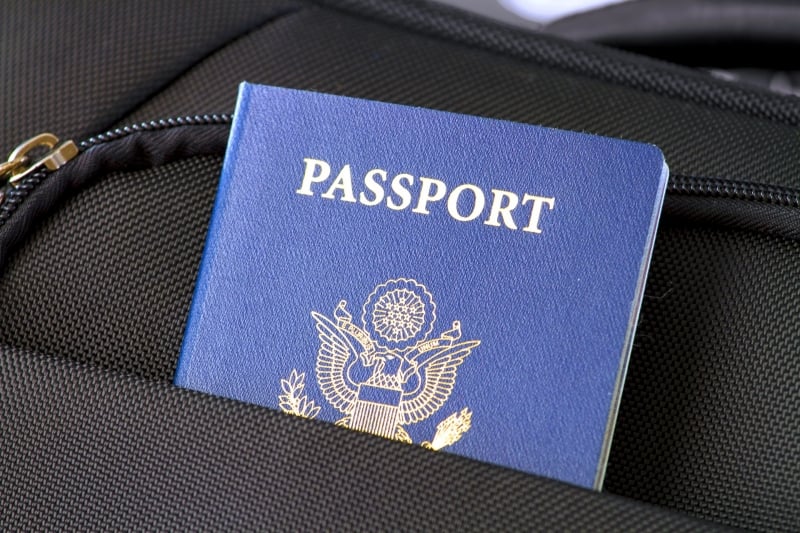 Now let's talk about what you shouldn't put in your suitcase. Keep your passport, wallet, IDs, credit cards, and other important documents in your carry-on bag. Do not pack them in your suitcase where it can potentially be stolen or get lost. No matter where you're travelling, there are dishonest airport security officers out there in the world that can easily open up your suitcase before you get them back at your destination's airport carousel. Luggage can get lost too, which is worse. So in this case, your carry-on bag is safer to keep valuables when travelling.
Also read: A Guide To Renewing Your Philippine Passport
I know that packing and organizing your suitcase's content can be tedious. But you'll always get a sense of fulfilment and assurance when you know you've packed meticulously. You'll know where to look, where to return, what you're suddenly missing, and how to reorganise your belongings when you already have a certain structure to work with. This could take some time and practice, but these tips truly have a rewarding outcome. See for yourself.