I used to be the most spontaneous traveller ever. Hike up a mountain just before dawn? Sure, why not? A random road trip to La Union? Count me in. Because of my spontaneity, I struggled with a lot of things travel-related. The most common struggle? Packing light. I'd tend to forget the most basic things — like shampoo… and underwear! — and overload on the non-necessities. Along the road, I finally discovered a technique to be the #BestPackerEver! (Okay, maybe this is an overstatement, but I'm at least a lot better than before.) The secret? Travel kits!
I've curated different kinds for all sorts of travels; so, come a spontaneous trip, I can just grab and go. Here are some travel kits I own (and a few others I dream of having!).
1. Shower kit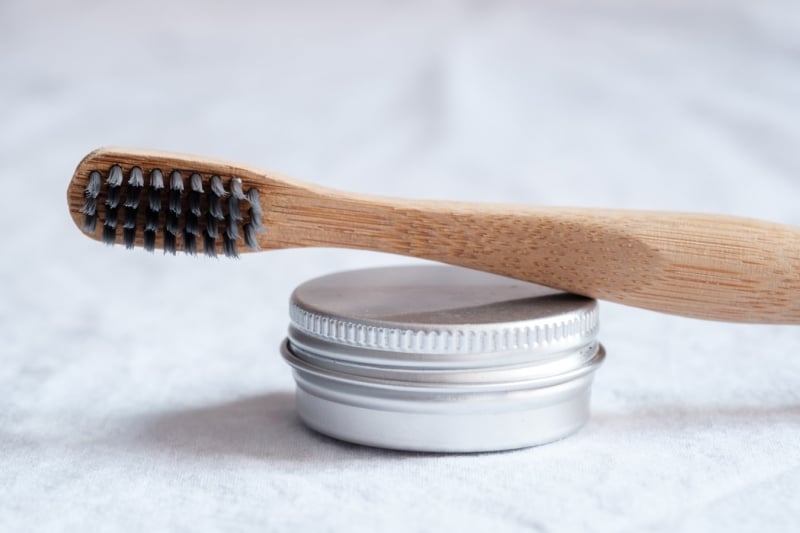 Probably the most basic among all the travel kits, the shower kit is a non-negotiable among all frequent travellers. Ideally, this kit should be waterproof, as you will want to be able to bring it with you to the shower. Some shower kits have hooks specially made for hanging up in bathrooms.
Now, I call this one a shower kit rather than a "toiletries kit" because I've realised the hard way that I need two separate kits for my toiletries. Digging through a huge bag of toiletries inside a shared bathroom is not a fun activity. Unless you get one of those kits with multiple compartments, you might want to have a separate shower kit as well.
Contents
Shampoo bar. It lasts for at least three months, is eco-friendly, and it doesn't accidentally spill on all your other items. Plus, since it's in solid form, it's never an issue at airports. Mine comes in a reusable tin can, so it's safe to bring around wherever.
Soap bar. Just your typical soap bar. I slice mine into quarters before repacking them into a tin can, so it lasts longer.
Facial wash. Since I have sensitive skin, I'm having a difficult time finding a soap bar that works well with my face. (That's the goal, though!) For now, I decant my facial wash into a 100mL bottle for my trips.
Toothbrush. This is in my shower kit because I usually brush my teeth after showering. Basically, all my toiletries that require tap water are in this kit.
Toothpowder. Surprise! For my trips, I opt to bring a tiny case of tooth powder instead of the traditional toothpaste. It can last me a whole month of brushing, and I don't have to worry about it spilling on all my other stuff.
2. Beauty kit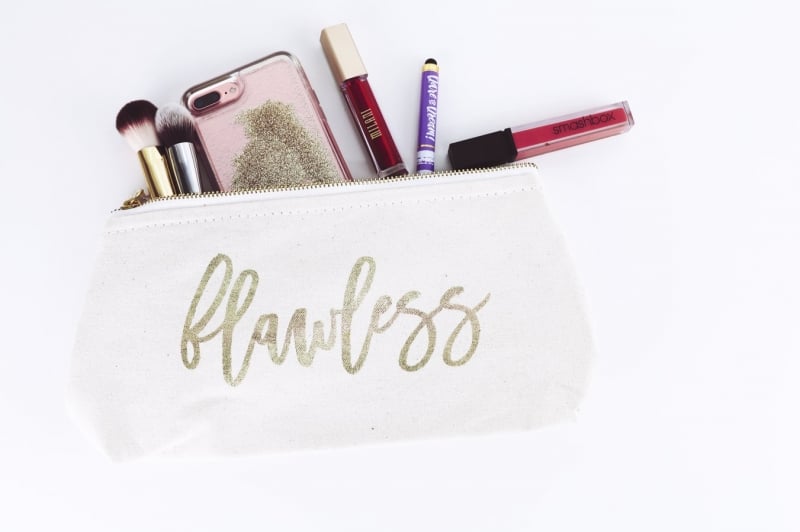 Since I'm a very low-maintenance traveller, I rarely travel with tons of makeup. So, I just have one kit for my skincare and makeup. I also make sure to have a separate case so that I won't have to deal with these items getting wet from the shower. If I'm travelling for a formal event, I bring my larger makeup kit. That one also has my accessories and hair products.
Contents
Sunflower oil. I decant my sunflower oil into a travel-size bottle, which is about two inches tall. Since it's oil, it doesn't run out too quickly. For the most part, I use sunflower oil as a moisturiser for my face. But when times call for it, I also apply it on my hair — after it gets too dry from a beach trip — and the parts of my skin that get dry.
Serum and face sunscreen. I decant these into old contact lens cases.
Lip tint. When I need to look a little more put together, I apply tint on my lips, cheeks, and eyes. The one I own is waterproof and lasts the whole day, so I don't have to stress about retouching. Hello, glam Instagram shots!
Compact powder. Just in case my face gets too oily for me to stand.
Contact lens and solution. I make sure the bottle of contact solution I have is always full, because it's too much of a hassle to run out of this during a trip.
Micellar water. Again, decanted into a travel-sized bottle. I use this for when I have overnight trips and have to clean my face on a bus (yes, #TravelisLife).
Reusable cotton pads. For my micellar water.
Hand sanitiser. Because clean hands are a must before skincare! And if I have to do my skincare away from a faucet, I'll need all the help I can get.
3. Zero-waste kit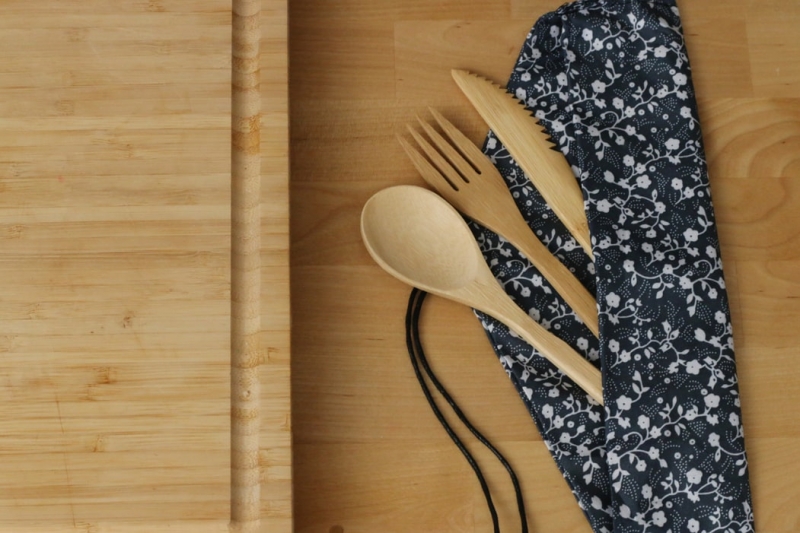 Yes, I'm a light packer, but a zero-waste kit is still one of my most essential travel kits. Travelling shows me the wonders of nature; for that, I hate to take the world for granted! So, I try to be as eco-friendly as I can be. Plus, having a zero-waste kit allows me to save more money because it forces me to pack snacks and drinks beforehand.
Tip: Opt for bamboo utensils so your kit doesn't get too heavy.
Contents
Bamboo chopsticks. I'm a Filipino-Chinese girl, so I love my chopsticks to death. I can use them to eat almost anything! During the times they fail me, I use my hands instead.
Reusable straw. For milk tea and for regular drinks.
Reusable tumbler. An insulated one, so I can have my drinks hot or cold throughout the trip.
4. Beach kit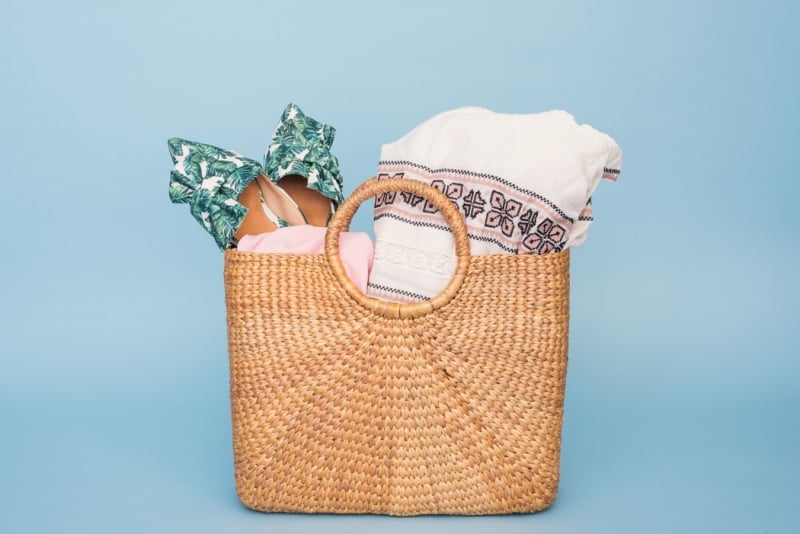 This is a very personal kit, because I travel to the beach at least once a month. Sometimes, the trip is spontaneous, so I have my bikinis ready at all times. Again, this is one of the travel kits that must be waterproof… because duh! I use my tiny wet bag for this.
Contents
Sunscreen bar. We stan items in solid form! I make sure the one I use is reef-safe, so it doesn't harm the corals.
Mesh hat. One that I can use while surfing.
Bikinis. I fold them Marie Kondo style, and they fit in my kits perfectly!
Surf leash. Just in case the ocean surprises me.
Sunglasses. To protect the eyes!
5. Period kit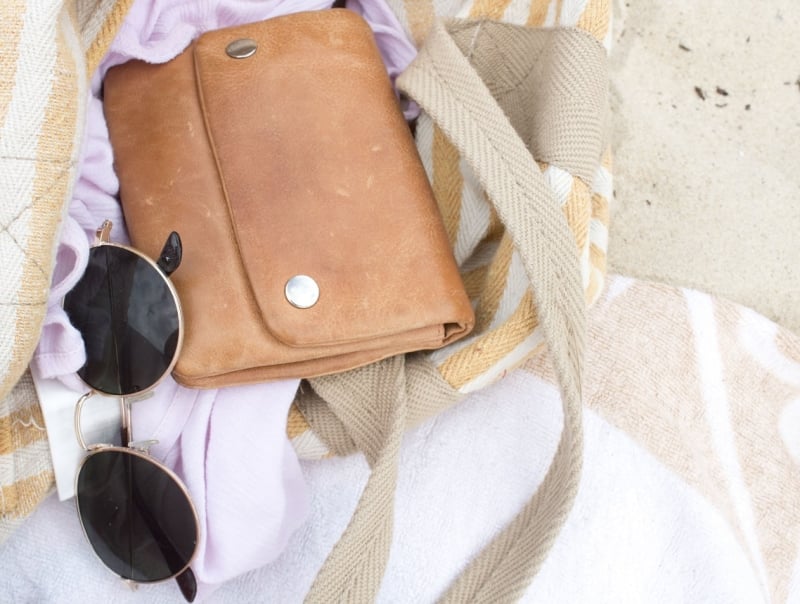 A traveller is always ready, which is why a period kit is one of my unconventional travel kits.
Also read: Girls Travelling On Their Period Share Their Struggles — Here's The Tea!
Contents
Menstrual cup. I use a menstrual cup because it's eco-friendly and allows me to do any kind of activity on my period — like surfing! If I have my regular flow, I only need to empty it every eight hours.
Reusable pads. Sometimes, my menstrual cup needs backup. Especially when I'll be travelling for hours and hours.
Portable bidet. I find it uncomfortable to use just tissue after peeing, especially when I'm on my period! My portable bidet is a lifesaver.
Feminine wash. It's important to be hygienic, so I see to it to have my travel-size feminine wash in my kit.
Feminine mist. To feel fresh when I'm on the go.
Painkillers and essential oil. Because dysmenorrhea is a beast, and I need help sometimes.
Other travel kits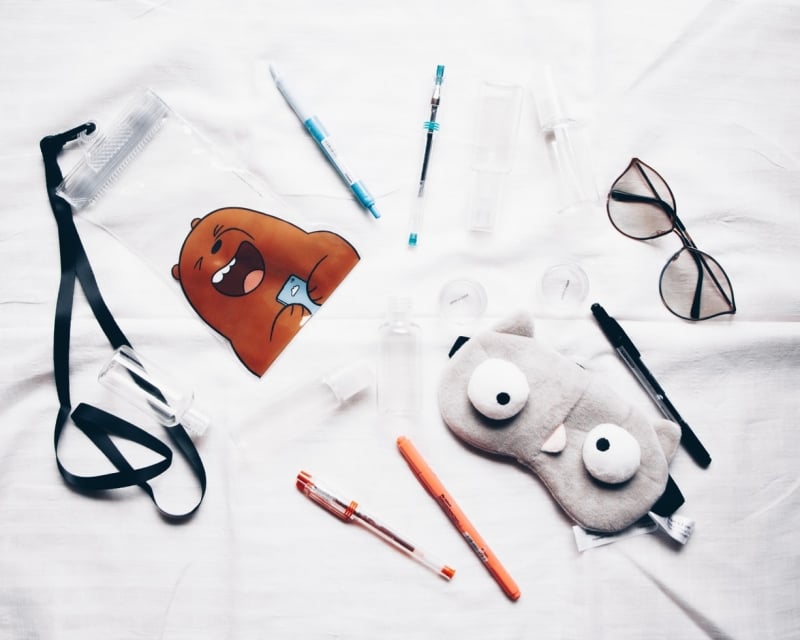 As I was doing my research, I discovered that many travellers have their own quirky and personalised travel kits, too. Some have their own flight kits, because they're very particular with the quality of their socks, eye masks, and earbuds. Many digital nomads have out-of-office kits, which are portable versions of their office equipment. And of course, among all the travel kits, the travel first-aid kit is the most important. Make sure you have yours if you're going on a trip soon!
Also read: Travel Light: Avoid Packing These 10 Items in Your Suitcase
With these travel kits, packing always takes up less than an hour of my time — no matter how long my trip will be. Why don't you try them out yourself?