It's almost guaranteed that every traveller goes through a phase of chronic overpacking. If you're one of those who are still in this phase, know that this imposes a big problem — unless you have your own team of people following you around to carry your luggage for you. With multiple, heavy, and jam-packed luggage, you risk suffering from body aches throughout your trip, breaking the fragile items in your bag, and having to pay the expensive excess baggage fee.
Good news! It's possible to change your packing habits. Travel light by packing right. Know how to differentiate your essentials from your just-in-case items. Finally, learn what things you should definitely stop packing for your trips. Here are some travel packing tips all chronic overpackers must know.
1. Clothes that aren't versatile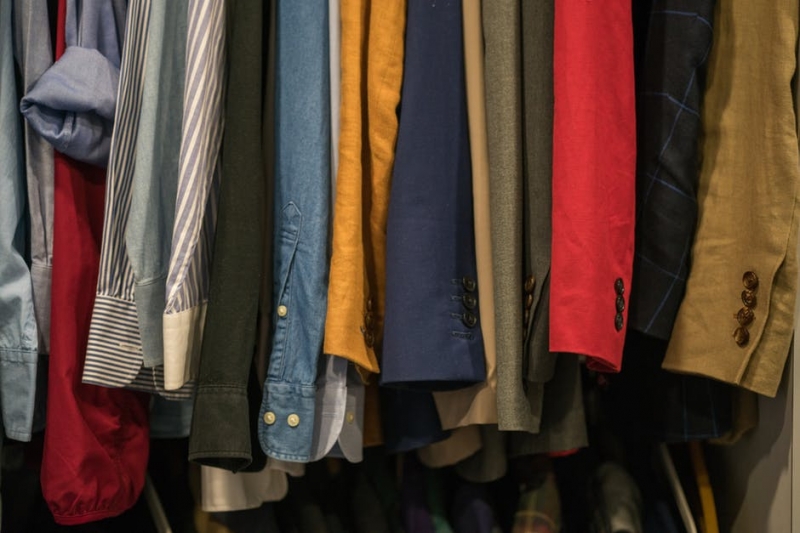 Have you ever heard of a capsule wardrobe? Basically, it's a small set of stylish and functional clothes that you can mix-and-match with one another. When travelling, it's impractical to have different ensembles per day. Go for clothing items that you can style in various ways. Layerable items that come in neutral colours and basic cuts do a great job with this.
Also read: Easy Packing: This is How You Pack a Travel Capsule Wardrobe
2. Towels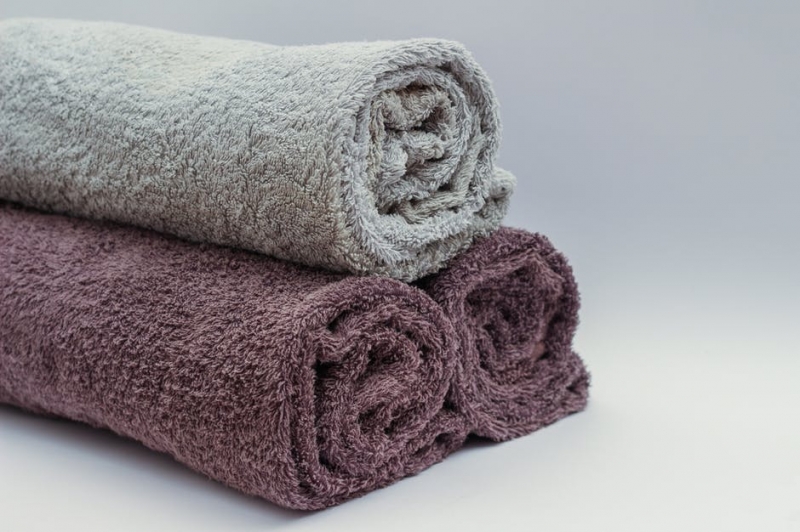 Towels take up a lot of space, regardless of your folding method (even Marie Kondo agrees!). If you're checking in at a hotel, better leave the towels behind because they'll surely provide you with as much towels as you need. Staying at a hostel or couchsurfing? Bring a microfibre towel instead, as they're water-absorbent and they dry quickly.
3. Too many jackets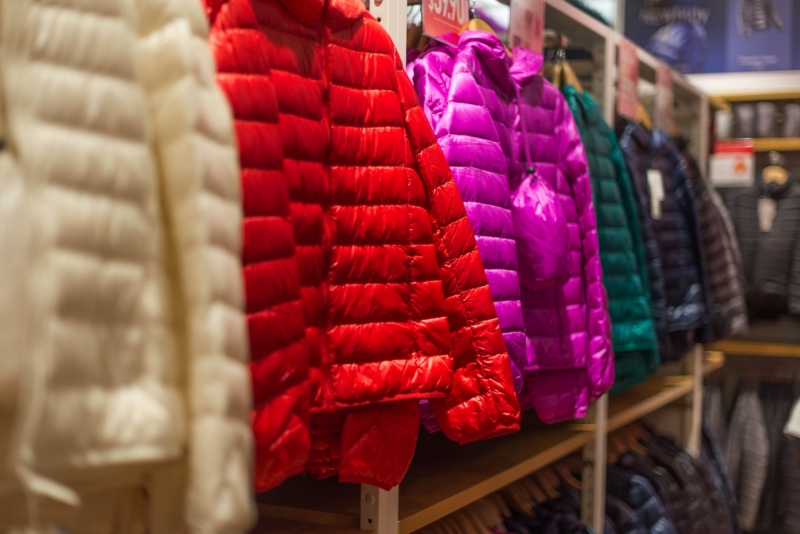 Unless you're strutting down a runway, you don't need a multitude of jackets. You'll be taking them off indoors, anyway. Check the weather forecast and assess your tolerance to the cold. Bring bulky outerwear sparingly, especially if you won't stay outdoors for long. I suggest a down jacket and some thermals, because they won't take up much space in your luggage.
4. More than one denim item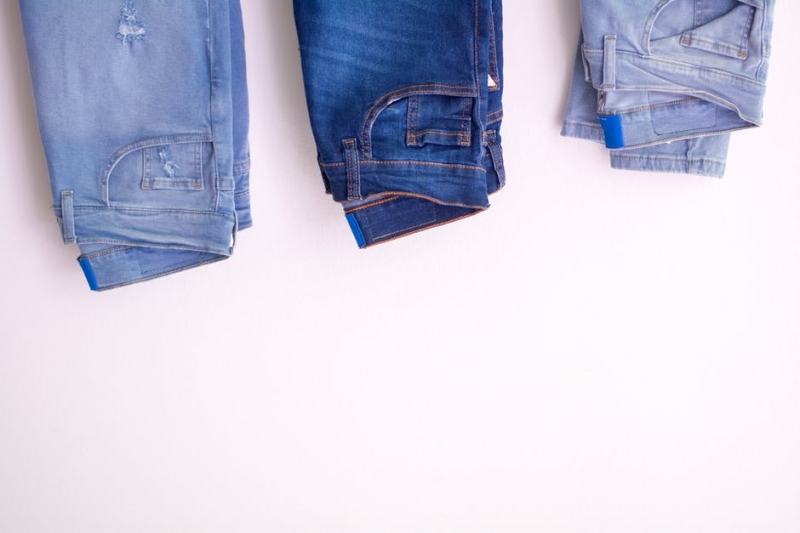 Denim, especially dark-washed ones, are great for travelling because they go with several items and you can repeat them without anyone noticing. They can stand multiple wears before laundry as they hide stains well and don't easily smell. However, they also take up a lot of space and are usually heavy. More often than not, one pair of denim pants or shorts will be enough for a week-long trip.
5. Fancy shoes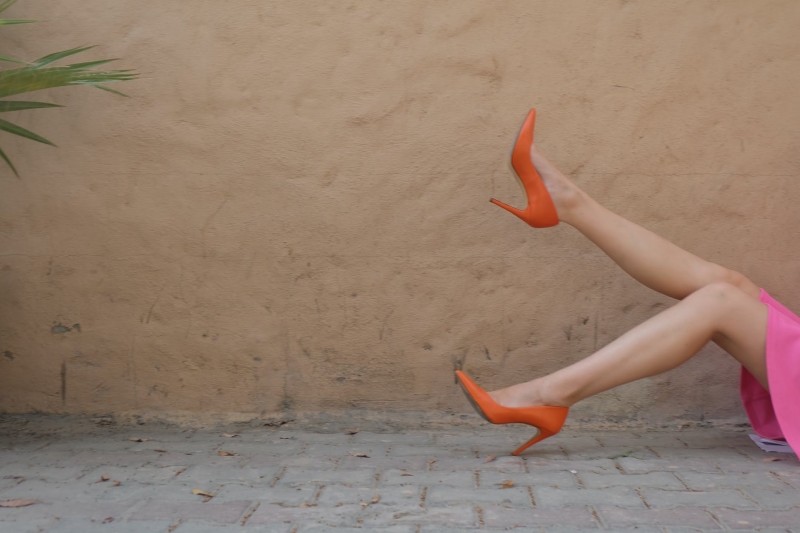 Shoes are challenging to pack. Ideally, every pair of shoes you pack should be easy to walk in and can go from day to night. If you're attending a formal event, bring a pair of wedges or slingbacks with a low heel instead of a pair of stilettos. This way, you can still use them comfortably during days where you won't be walking too much.
6. Gym wear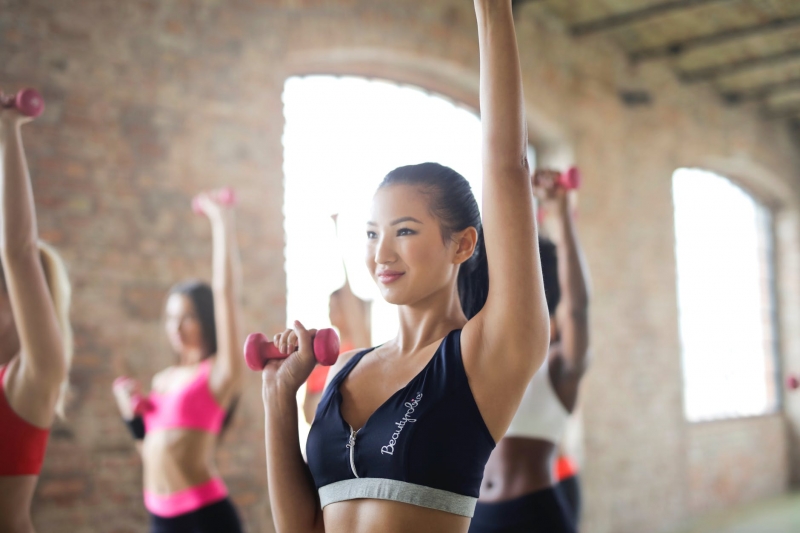 I have to admit, this is my weakness. Every time I pack for a trip, I try to convince myself that I'll be going to the gym during vacation. And, every time I end a trip, I'm faced with half a bag of unworn gym clothes and running shoes. What a waste. If you're a hundred percent convinced that you're going to the gym, at least bring gym wear that can serve as sleepwear or casual outfits, too — like comfy leggings, an oversized shirt, and cute rubber shoes.
7. Expensive jewellery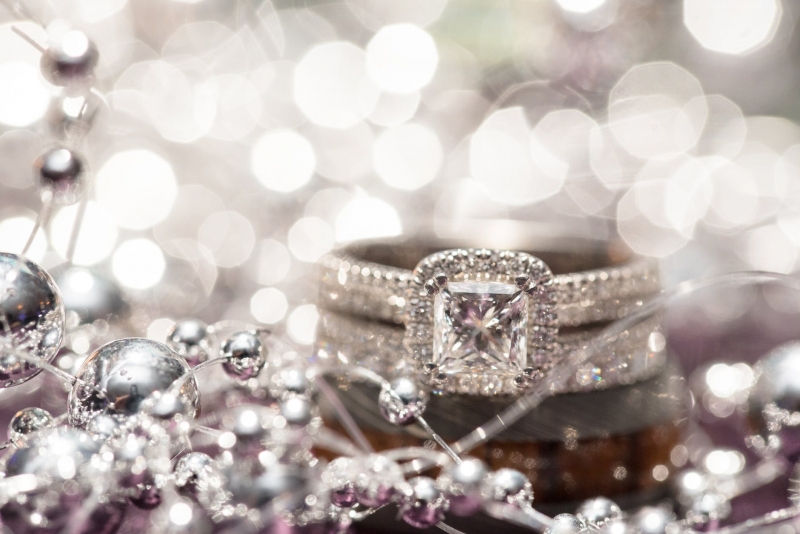 It's not very wise to pack expensive jewellery because they might get damaged — or worse, lost. If you must, bring them sparingly and keep them inside the safety deposit box whenever you're not using them. Be alert when wearing them too, especially because you're more vulnerable in a foreign place.
8. Unnecessary toiletries and makeup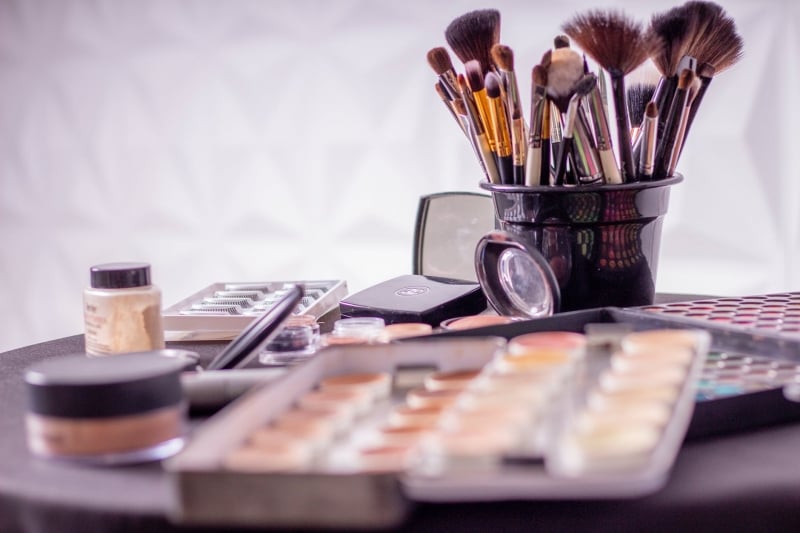 Many travellers advice against bringing toiletries because most accommodations offer them. But, sustainable travellers say otherwise because the tiny toiletries hotels offer come in unnecessary plastic. Instead, bring toiletries that serve multiple purposes like two-in-one shampoo and conditioners. The same goes for makeup. Bring a foundation with a high SPF formula. A lip and cheek tint that can also bring colour to your eyes. An eyebrow pencil that can also function as eyeliner.
My favourite travel item? A small bottle of agua oxigenada or hydrogen peroxide (available at drugstores nationwide). It removes period/wine/armpit stains and cleans wounds, and can serve as a mouthwash and feminine wash when diluted in water! I also bring tooth powder in a tiny case. They last longer than toothpaste and are more eco-friendly, too.
9. Books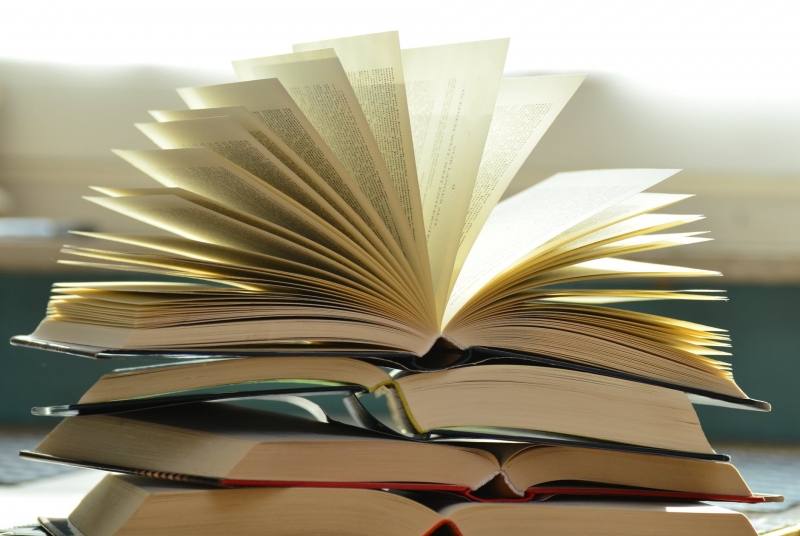 Again, I'm guilty of this because I enjoy physical books. But, I can risk bringing books because I'm not meticulous about how my books look. If they get dog ears (likely, especially when shoved carelessly into a bag) or if I spill something on them during a trip, I'm fine with that.
However, most people would be better off with a Kindle or a digital reader of some sort. Especially when you're a kind of reader who goes from book to book in a jiffy. If you already own a tablet, then maximise it! Load it with books and movies before your trip. It won't add too much weight to your stuff.
10. Excess gadgets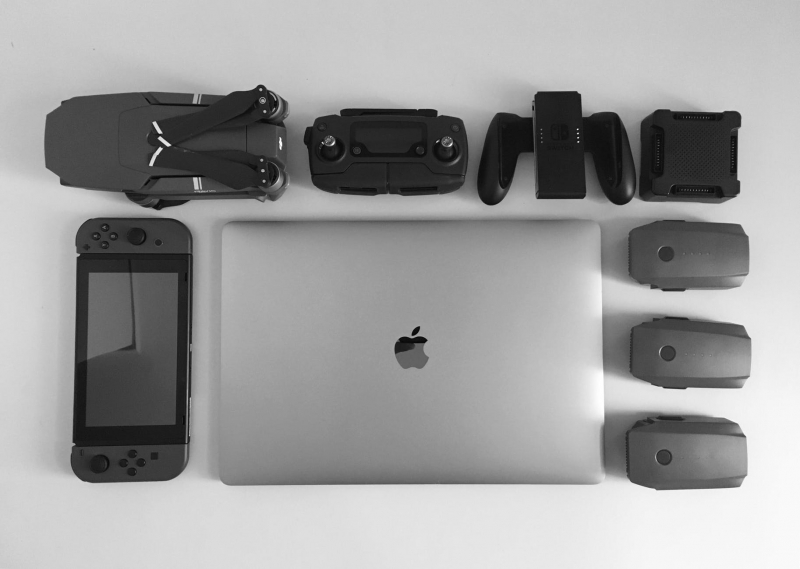 If you won't absolutely need a gadget with you, leave it at home. Most likely, you get do whatever you need to get done on your smartphone and/or tablet. As a writer, I only bring my phone with me whenever I travel. Why? It's lightweight and it does the job! If ever I need to do some heavy duty Photoshop-ing, then I go to a computer shop to work. Bringing along my laptop or DSLR with me would mean only another bag to lug around and another valuable to obsessively watch over during a trip.
Also read: Suitcase Packing: 8 Ways To Do It Better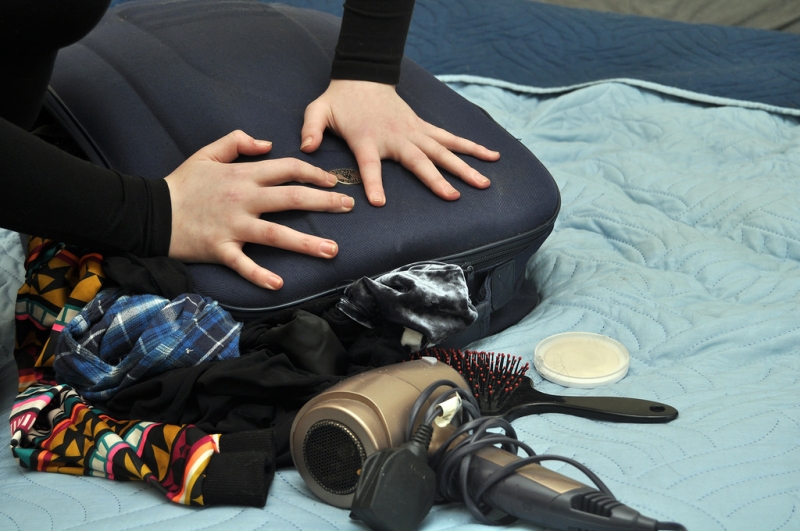 In the end, it's up to you to decide what you can't live without in a trip. So, don't take this list too seriously! But with light packing, a good rule of thumb is to leave all items that fall into your just-in-case category. Don't bring that heavy coat just in case the weather changes. You don't need that extra dress just in case you change your mind. If you're not attending a business event, you won't be needing a hundred copies of your business cards. And please, leave that hair dryer at home. You might be pleasantly surprised with how well-equipped accommodations are. All you have to do is your research beforehand. Maybe make friends with the hotel staff as well.