The holidays are always a good excuse to stay home, whether you're helping out with kitchen duties, giving your room a New Year make-over or just plain lazing around while you can. For travellers, it's the perfect time to start planning trips for the coming months. However, it doesn't have to involve making bookings or itineraries just yet. All you need is a good travel movie or two to really keep that wanderlust going, and thankfully, there are more than enough options for you to choose from. Here are my personal picks for you!
Also read: Excellent Travel Films That Will Inspire Wanderlust
1. Wild (2014)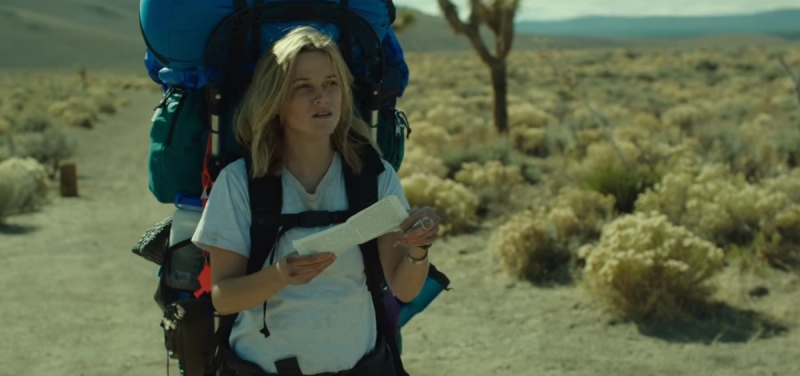 This is probably the first film I watched on this list and it still is one of my favourites. Wild is a biographical film based on Cheryl Strayed's 2012 memoir recounting her 1,100-mile hike through the Pacific Crest Trail, one of the world's best hiking routes, that runs from southern California to the Canadian border. Strayed, portrayed by Reese Witherspoon, takes on the trail with her humongous backpack in her quest to recover from recent life mishaps, including the death of a loved one, marriage failure and other outrageous bearings.
Good for: Solo female hikers
2. The Beach (2000)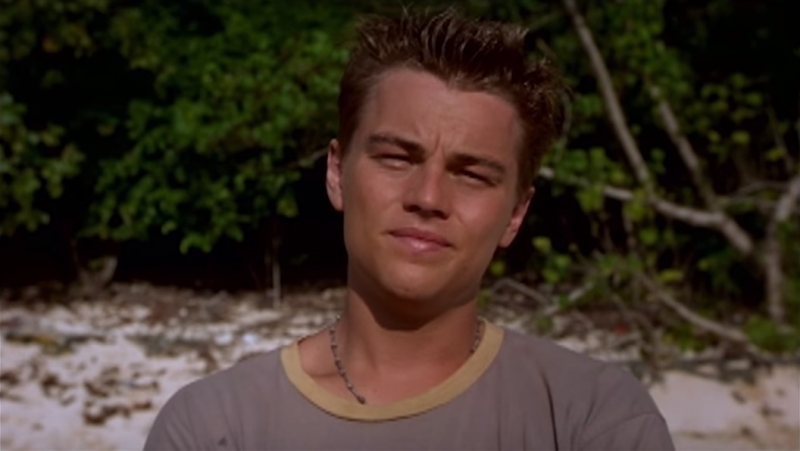 Three years from his breakthrough role in the Titanic, Leonardo de Carpio plays the lead role of Richard in perhaps the most notable backpacker film of all time. The movie can even be seen being played in hostels around the world, particularly in Thailand, where the story of the film takes place. With newfound travel buddies, Etienne and Francoise from France, he set out on a mission to discover a hidden island paradise somewhere around Koh Pha Ngan in southeast Thailand, where his most eye-opening adventures kick off.
Good for: Off-the-beaten-path backpackers
3. Up in the Air (2009)
Most of us probably dream about living out of a suitcase, travelling for free around the country while collecting those all-important frequent flyer miles. This is exactly what George Clooney, playing Ryan Bingham, does all throughout the year. Along with it is the rather unconventional task of visiting offices to fire people in person and compromising constant human connection all in all. By having some company after travelling for a long time, Bingham starts to see his life in a different light.
Good for: Executive travellers
4. View from the Top (2003)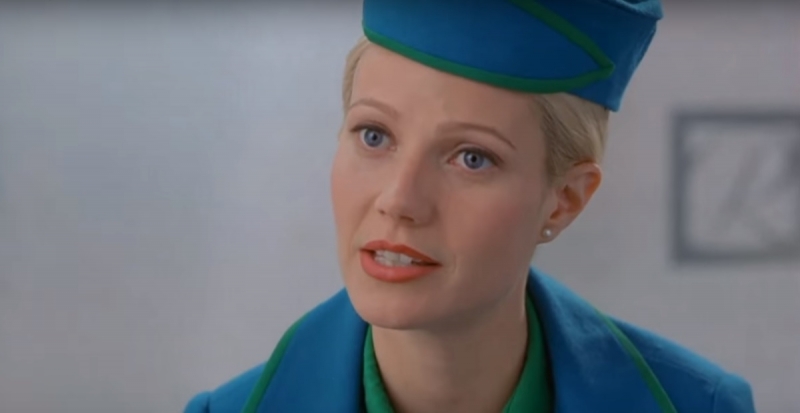 At least once in our lives, we all probably dreamt of being a flight attendant, that one job that allows you to travel almost every day and lets you freely experience a place and culture even for a bit. Gwyneth Paltrow represents all of us in this romantic comedy film, wherein she works her way up from a retail clerk to a small-time flight stewardess, before eventually getting a place in an international airline and coming face-to-face with her dream assignment: Paris, first-class international.
Good for: Aspiring flight attendants
5. Into the Wild (2007)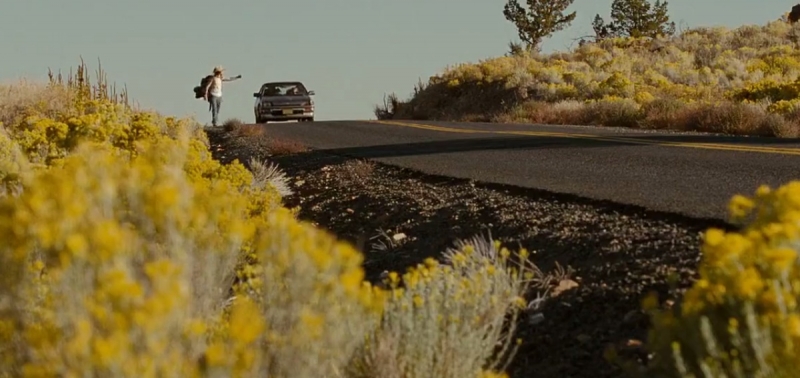 If anyone's looking for some real outdoor, back-to-basics solo adventure, this is it. Based on a true story of the late Chris McCandless, played by Emile Hirsch, the movie shows an over-the-top example of life as a backpacker deep in the wilderness. McCandless (or Alexander Supertramp as he likes to call himself) leaves his life behind after graduating from the university. Despising money, he donated his savings to charity and trekked his way across North America penniless in search of some real and new experiences.
Good for: Wild adventurers
6. Everest (2015)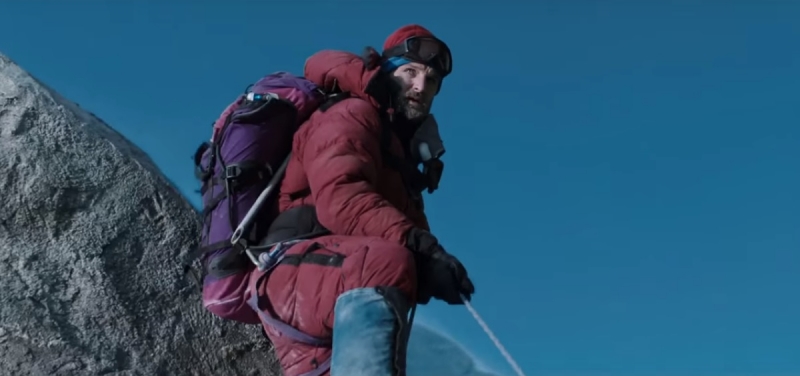 Having your own travel bucket list is sort of a trend among travellers nowadays. It allows prioritisation as opposed to going with the flow, which not many people can afford to do. Back in 1996, two groups of climbers, led by Rob Hall and Scott Fischer respectively, set off to scale the world's highest peak as their ultimate adventure. The 2015 film narrates their real-life story, and how they ended up facing more obstacles than expected. Nonetheless, it teaches us lessons on leadership, decision-making and survival while doing our craziest travel adventures.
Good for: Goal-driven climbers
7. Sex and the City 2 (2010)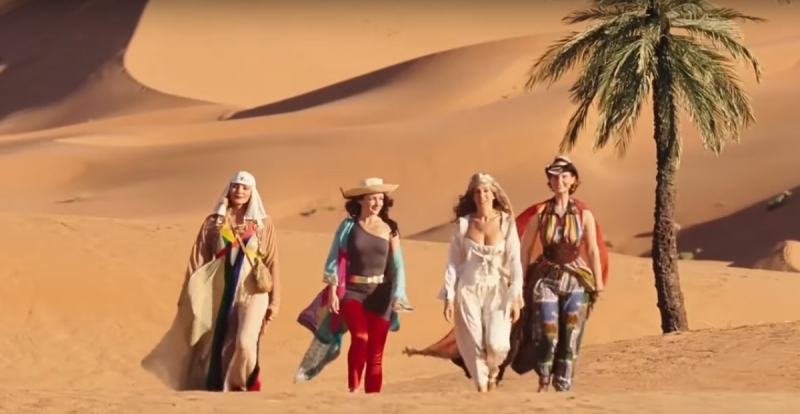 Some people may kill me for even including this here, thinking if I'd lost my mind. To be fair, the movie actually shows us another side of travelling we probably choose to ignore because of all the glitz that surrounds it. It reintroduces the iconic fab four of Sarah Jessica Parker, Kim Cattrall, Kristin Davis and Cynthia Nixon from the hit 90's HBO hit series of the same name, who were treated to an all-expenses-paid trip to Abu Dhabi (Morocco in real life). While it awkwardly depicts some aspects of the Muslim culture to the dismay of viewers, there are a few lessons we ought to learn from it on respecting others' traditions, and of course, putting together our travel OOTDs.
Good for: Fashionista luxury holiday-goers
8. That Thing Called Tadhana (2015)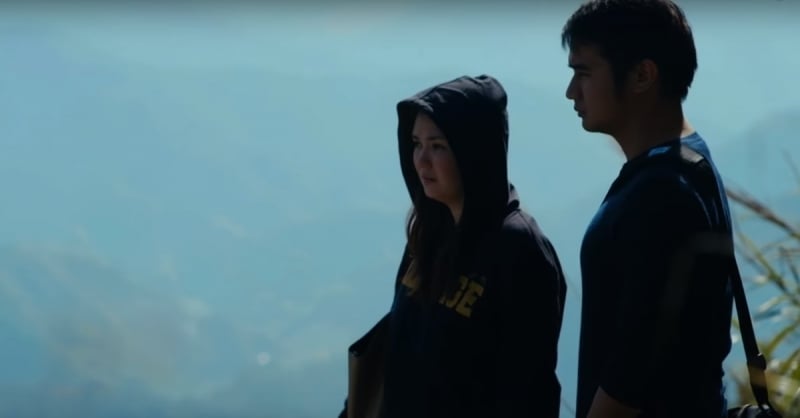 In a heartbreaking twist in her life abroad, Mace, played by Angelica Panganiban, finds herself at the airport to get on a flight back to the Philippines. A luggage dilemma, which most of us should be able to relate to, led her to meet Anthony, played by JM de Guzman who she then travels with to Baguio and Sagada after declining the idea of going straight home. Besides showing off the raw beauty of these mountain locations, the movie succeeds in revealing a realistic story of travelling with a broken heart.
Good for: Spontaneous downcast wanderers
Also read: 10 Filipino Movies That Will Inspire You to Travel the Philippines First
These are, of course, just a speck among the hundreds of movie about travel available for your viewing these next few days. If I were you, I'd get started right now while you have spare time. Get inspired by them and if you think you're ready, by all means, plan those trips away!
Photos of the movies were screengrabbed from their respective trailers on YouTube.